WWE: 7 Superstars You Have to See Live Before They Retire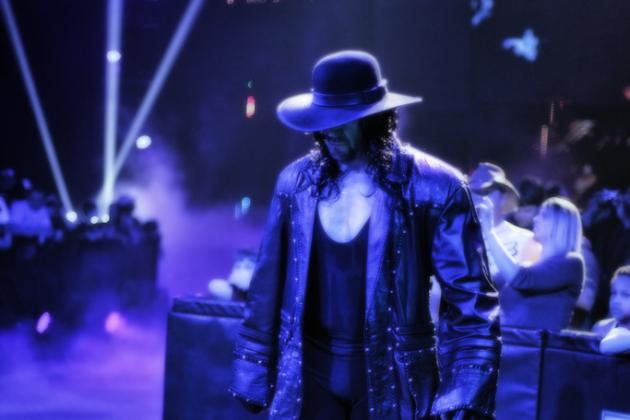 Photo by Wright Way Photography
Watching WWE live is a far richer and more visceral experience than seeing it on a TV screen.
Of the wrestlers working now, fans surely have a checklist of whom they must see perform live.
WWE's future is bright with growing young stars, but it is also brimming with legends on their way out. As these men approach middle-age, their bodies can no longer take the car-wreck that is a wrestling match, and fans have to come to terms with our idols leaving us.
Sure, they may appear on special occasions, but they will retire at some point.
Men like The Undertaker will be missed. Their matches will be watched over and over on DVD. They will still find themselves in wrestling debates and conversations.
Before they go, though, seeing them live should be a priority. It's not the same seeing it all from the couch.
Check seeing the Dead Man in person off your list. Soon, it may too late.
Begin Slideshow

»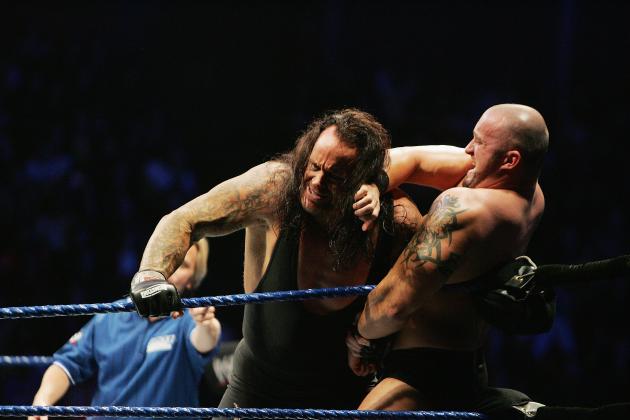 Gaye Gerard/Getty Images

The Undertaker is nearly 50 years old. From watching his recent matches or even his pained gait, it's clear that the legend's time in the ring is coming to a close.
To say you saw The Undertaker live is to say you saw one of the greatest wrestlers of all-time.
Not only will his icon aura move you and not only will you be treated to a great match in all likelihood, but you'll also experience the best entrance in wrestling history.
From hearing the bell toll to seeing the smoke rise to feeling the heat from the fireballs, being in the audience for an Undertaker entrance is a treasure of an experience.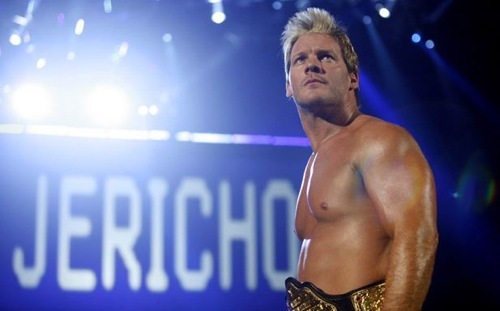 Photo from wwe.com
Who knows if this is Chris Jericho's final WWE run?
Jericho's band Fozzy's new album comes out on August 14. In an interview on iconvsicon.com, he said of the date, "at that time, I am done with the WWE and it is full-time with Fozzy until the album cycle and touring is done."
He clearly loves the sport (and the paychecks), as he continues to come back. In his 40s now and with his band taking off, he might not return to his Jericholics again.
Pwtorch.com reported that Jericho is only signed for a handful of dates with WWE.
Jericho is one of the finest performers in history. His blend of storytelling and athleticism is always a pleasure to watch.
If you haven't seen a Lionsault in person, or been close enough to the ring to hear Jericho yell "ask him," you may be running out of time to do so.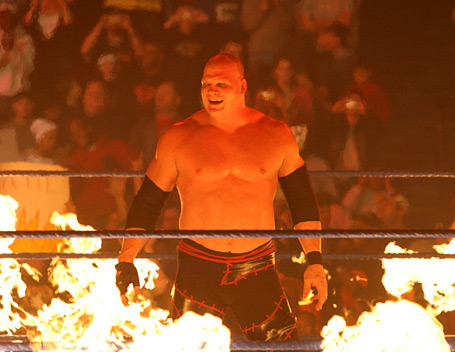 Photo from wwe.com
Like The Undertaker, Kane's entrance and aura are phenomenal to experience live.
Seeing the arena go red and watching fire spit from the ring posts is great on TV.
In person, it can cause a grown man to shudder.
Not quite as old as his kayfabe brother (he's 45) we can't expect too much more from Kane.
One of the most agile big men of all-time, Kane is a one-of-a-kind performer. Combine that with his unique gimmick and power to intimidate, and the ticket price becomes well worth it.
Fans should see the big man up close before he is relegated to special appearances and signings at wrestling conferences.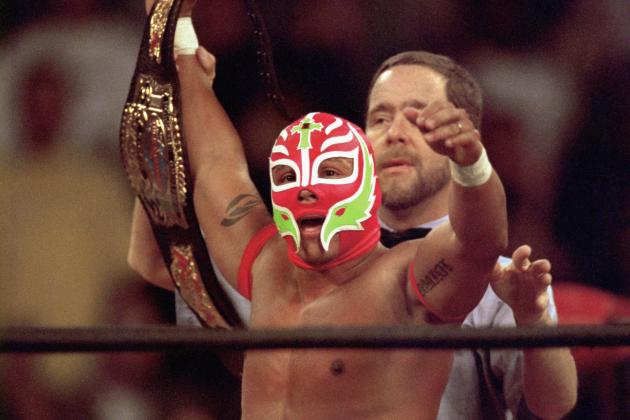 Elsa/Getty Images

At 37, Rey Mysterio isn't as old as many of the guys on this list, but his body won't hold up much longer. His knees have been reconstructed, repaired and then reinjured.
His high-flying, high-risk style has led to him banging his small frame around and likely will shorten his career.
For the time being, though, he's back, and WWE fans should take full advantage while they can. Seeing Mysterio glide through the air can accelerate even the most casual fan's heart.
Even though he's slower than he once was, his ring work is electric.
Fans with kids and enough money for a front-row seat could be treated to one of WWE's most touching rituals. A kid that receives the Mysterio mask-to-mask treatment will cherish that moment forever.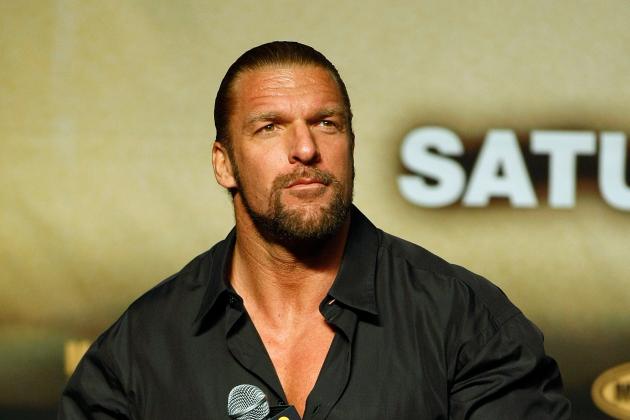 Ethan Miller/Getty Images

As Triple H's role with WWE becomes more and more corporate-based and less ring-based, chances to see The Game are lessening.
After a showdown with Brock Lesnar at SummerSlam 2012, how many more big-time matches will he insert himself into?
He's 43 and a veteran that has a staggering amount of matches under his belt. He may step away from his passion before some fans have even gotten close enough to feel the spit from his entrance or hear one of his punches land.
Triple H, like him or not, is still a megastar. There is an unmistakable legendary presence about him.
Fans should make every effort to see and hear what a Pedigree is like up close before Triple H trades in his wrestling trunks for a suit for good.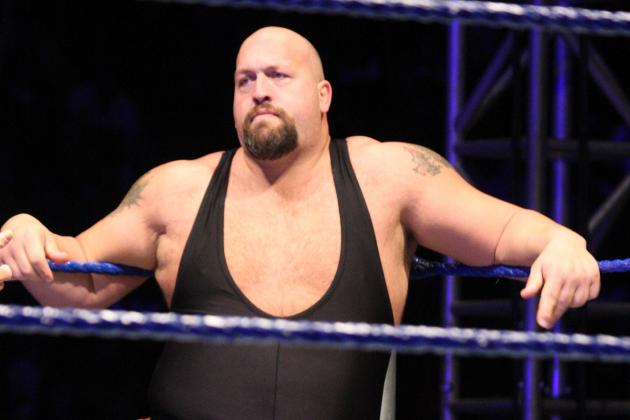 Gallo Images/Getty Images

The World's Largest Athlete's latest run in the spotlight may be a thank you gesture from WWE before Big Show hangs it up.
Show is 40 years old. That's not ancient by wrestling standards, but he's clearly slowed down.
Who knows how much longer WWE fans have to see this mammoth of a man live? Regardless of how you feel about him and what he does in the wrestling ring, it's a breathtaking experience watching him in person.
His size simply doesn't translate to the screen.
Even several rows back, his mass boggles the mind. Up close, though, The Big Show looks like a mythological creature, unreal and unforgettable.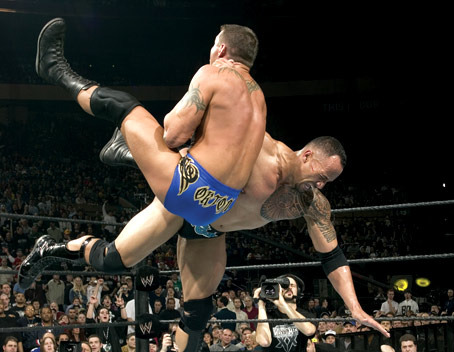 Photo from wwe.com
Though far from a full-time active wrestler, The Rock is back. At 40 years old, he's a young stud compared to the other guys on the list.
Still, we are likely to only see glimpses of The Great One from here on out.
Rocky has bigger and less painful gigs available to him. It's a tribute to his love and respect for pro wrestling that he came back at all.
If Royal Rumble 2013 and WrestleMania 29 are anywhere near you, it'd be well worth the money to feel his electricity firsthand.
There's never been a more charismatic wrestler, and none with the star power of The Rock. Hearing him cut a promo, or watching him deliver a Rock Bottom or raise his fist in the corner of the ring is going to be an increasingly rare occurrence, making it more and more valuable.