UFC on FOX 4 Fight Card: Power Ranking Every Fighter on the Card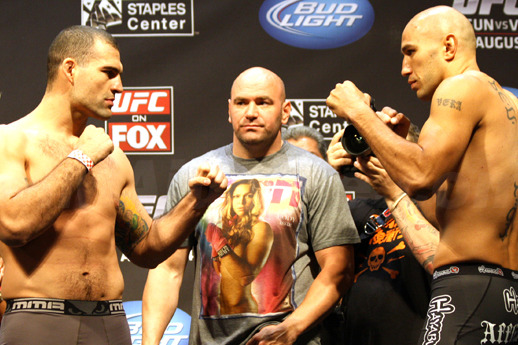 Photo Courtesy of mmajunkie.com
UFC on Fox 4 is going down tonight, with the prelims on Fuel TV and the main card on Fox. The card will feature 10 fights total and feature 20 elite mixed martial artists.
The main event will feature former light heavyweight champion Mauricio Rua against veteran Brandon Vera.
Before all the action kicks off later tonight, take a look at the power rankings for each fighter on the card.
Begin Slideshow

»
mmajunkie.com
The former strongman is no doubt one of the strongest dudes in the UFC's heavyweight division, but size doesn't matter if you don't have the skills to back it up.
Thompson under-impressed in his UFC debut against Shawn Jordan, but will look to rebound against Phil De Fries tonight.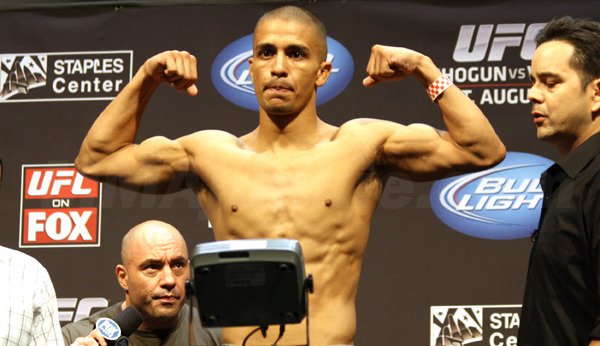 mmajunkie.com
John Moraga is an unknown to the majority of the MMA world, and it was very surprising when it was announced that he'd be facing Ian McCall.
Moraga, who is 10-1, with his lone loss coming against John Dodson, will now face Ulysses Gomez after McCall was forced to pull out due to an injury.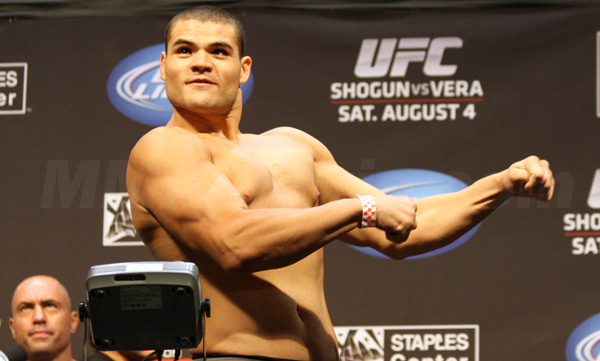 mmajunkie.com
Speaking of MMA unknowns, Prado will also have a tough challenge when he enters the Octagon for the first time to face Phil Davis.
Prado is undefeated and trains with the Nogueira brothers in Brazil. Six of his eight wins have come by first-round knockout, so look out for the power of Prado in his bout with the talented Davis.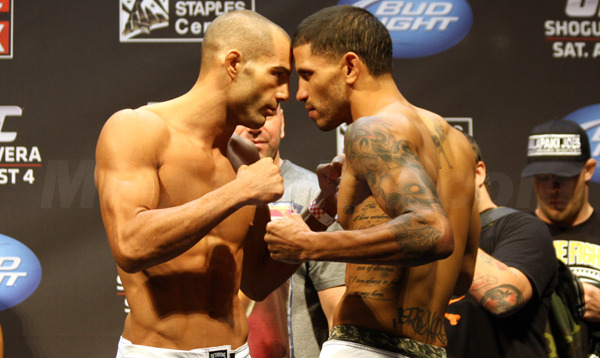 mmajunkie.com
The former Ultimate Fighter contestant has been very up and down lately, as he's 2-3 in his last five bouts.
Coming off a submission loss to John Maguire back in April, Johnson will take no drop in competition, as he'll now face the returning Mike Swick.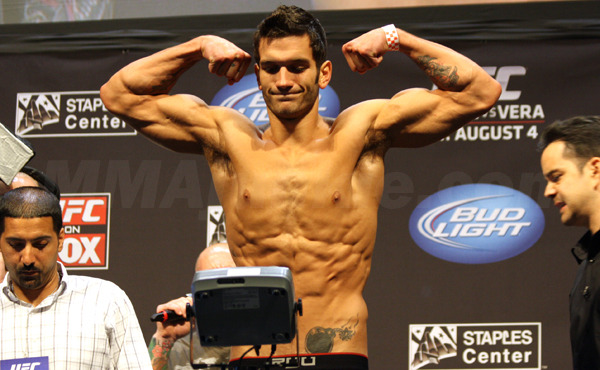 mmajunkie.com
Grispi entered the UFC looking forward to facing Jose Aldo for a shot at the UFC featherweight championship, but when Aldo was injured, Grispi decided to take a fight instead of waiting for a title shot.
Nothing has been right since.
Grispi has lost both of his fights in the UFC and will likely find himself in a must-win situation when he faces Rani Yahya on the preliminary card tonight.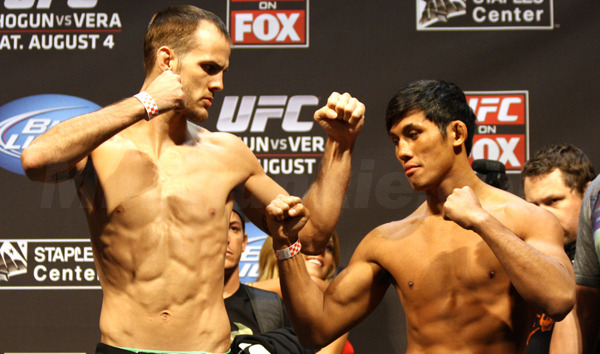 mmajunkie.com
Long-time UFC veteran Cole Miller recently made his shift from lightweight to featherweight, but it wasn't a very successful one, as Steven Siler defeated him by decision.
Miller will make his second appearance at 145 against Nam Phan on the preliminary card tonight.
Thearon W. Henderson/Getty Images

Nam Phan is probably best known for his time on The Ultimate Fighter, as well as his battles with Leonard Garcia.
In Phan's last Octagon appearance, he was dominated by Jimy Hettes. Phan will now face Cole Miller in a possible fight of the night.
mmajunkie.com
Phil De Fries entered the UFC with a perfect 7-0 record and would make a nice little statement when he defeated Rob Broughton in England by decision in his UFC debut.
His second fight wasn't nearly as successful, as he was defeated by first-round knockout.
De Fries will return to the Octagon for a third time to face strongman Oli Thompson.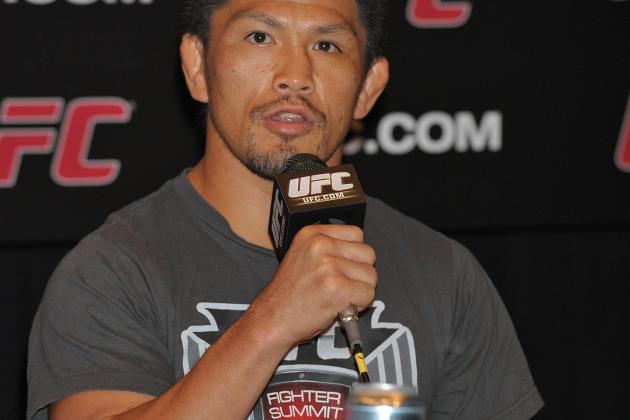 Koki Nagahama/Getty Images

Omigawa's UFC career hasn't been too stellar. In his first stint with the company in 2007 and '08, he went 0-2. Since re-signing in 2011, he's only 1-3.
Omigawa will have a chance to rejuvenate his career when he faces Manvel Gamburyan on Fuel TV tonight.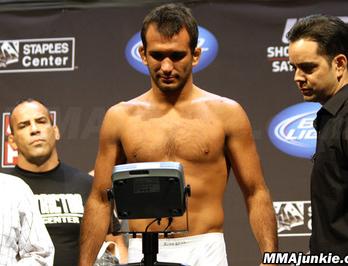 mmajunkie.com
Yahya hasn't fought since August of last year, when Chad Mendes defeated him by decision.
After a year away from the cage, Yahya will now replace an injured Pablo Garza and face Josh Grispi on short notice.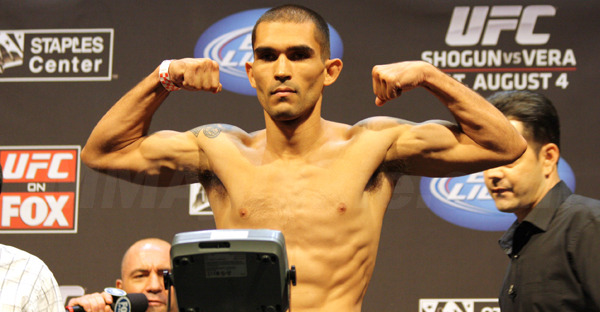 mmajunkie.com
As the UFC continues to expand their flyweight roster, tonight will mark Ulysses Gomez's UFC debut.
The former Tachi Palace Fights flyweight champion is 9-2 and will face fellow UFC newcomer John Moraga in the first bout on the preliminary card tonight on Fuel TV.
mmajunkie.com
Many still consider Gamburyan a top-10 featherweight, which is a huge surprise to me. Nonetheless, since the card is not very top-heavy, he finds himself the No. 9 ranked fighter at UFC on Fox 4.
Gamburyan has lost three fights in row and could find his job on the line when he faces Michihiro Omigawa in the prelims later tonight.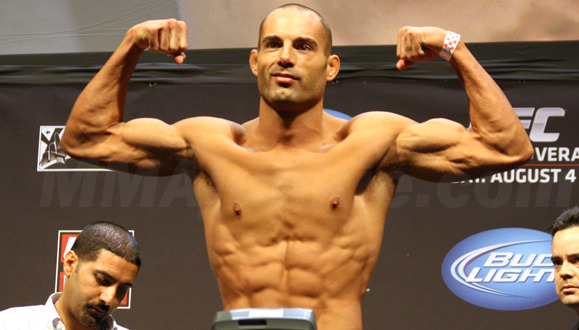 mmajunkie.com
At one point in time Swick was considered a contender in the UFC welterweight division, but injuries derailed Swick's career quicker than most of his finishes.
After a 30-month layoff, Swick will finally make his return to the Octagon to face DaMarques Johnson in the first bout on the main card on Fox.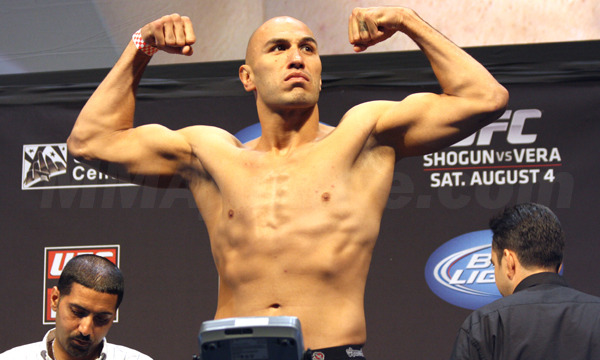 mmajunkie.com
It's not too often that you see a main event fighter rather than one of the top 10 fighters on the card, but this is one of those cases.
Brandon Vera entered the UFC with all the hype in the world, but his career never took off. He was actually cut by the organization after losing three straight fights, but after one was overturned due to his opponent failing a drug test, Vera was brought back and picked up a win against Eliot Marshall last October.
Vera now has what will likely be his final opportunity to make an impact in the UFC, as he'll face former light heavyweight champion "Shogun" Rua.
mmajunkie.com
Joe Lauzon had a chance to propel himself into title contention when he faced Anthony Pettis at UFC 144, but lost after eating a devastating head kick.
Lauzon now returns to action, facing the reemerging Jamie Varner on the main card on Fox.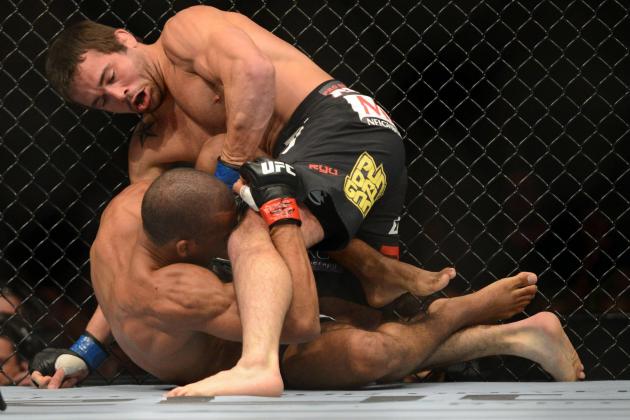 Ron Chenoy-US PRESSWIRE

Jamie Varner found that his career was going downhill when he lost the WEC lightweight championship to Ben Henderson back in 2010. From that point up until October of 2011, Varner racked up a record of 1-4-1.
Varner has won three straight since, including his last minute fill-in victory over top notch prospect Edson Barboza at UFC 146.
Varner will try and continue his rise back to stardom when he faces Joe Lauzon on the main card later tonight on Fox.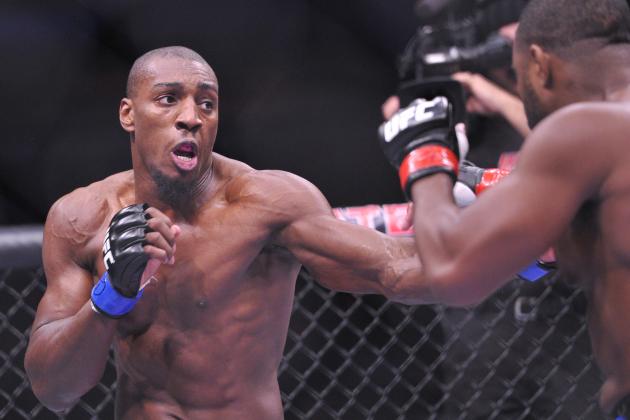 Mike Dinovo-US PRESSWIRE

Phil Davis was knocking on the door of success, almost considered one of the top 10 light heavyweights in the UFC, but Rashad Evans set him back in their January title eliminator bout.
Davis will welcome Wagner Prado to the Octagon on the preliminary card tonight.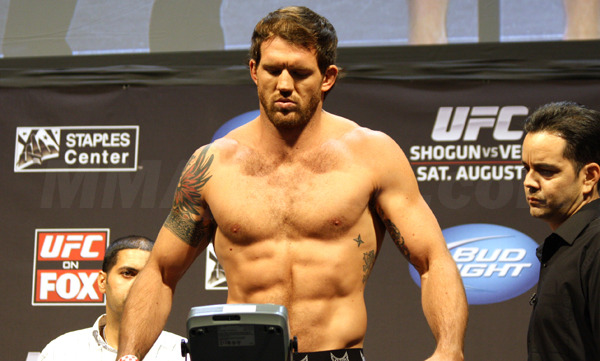 mmajunkie.com
Ryan Bader was on his way to becoming a top-five light heavyweight as well until he faced Jon Jones in a title eliminator bout. Jones knocked off Bader, and the rest is history for Jon Jones.
Bader was then upset by former champion Tito Ortiz, and it looked like he was falling off a bit.
Bader was able to rebound nicely and knock out Jason Brilz in the first round and, in February, defeated Quinton Jackson in Japan by unanimous decision.
Bader now finds himself with another championship opportunity when he faces former light heavyweight champion Lyoto Machida in the co-main event tonight on Fox.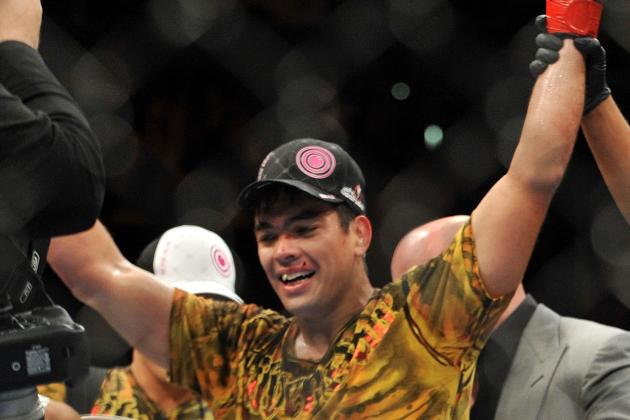 Jon Kopaloff/Getty Images

Believe it or not, the former UFC light heavyweight champion is 1-3 in his last four fights.
Somehow, Machida still finds himself in the title picture, and an impressive win tonight could land Machida another title shot.
"The Dragon" will face Ryan Bader in the co-main event tonight on Fox.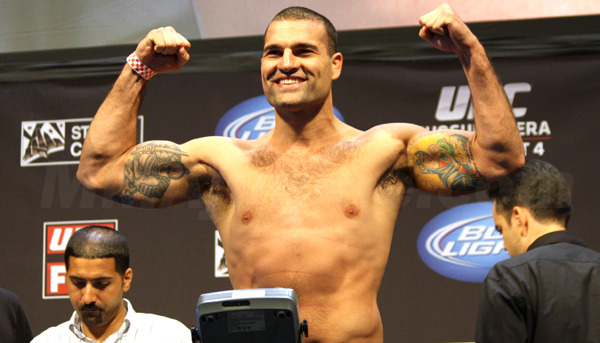 mmajunkie.com
Shogun hasn't won a fight since August of last year, but still enters tonight the No. 1 ranked fighter on the card.
The former UFC light heavyweight champion looks to earn a chance to regain his title against Jon Jones, but first he'll face Brandon Vera in the main event tonight on Fox.
Check out UFC on Fox 4: Shogun vs. Vera tonight, starting with the preliminary card at 5 P.M. E.S.T. and the main card on Fox starting at 8.