The Hottest Outdoor Female Olympians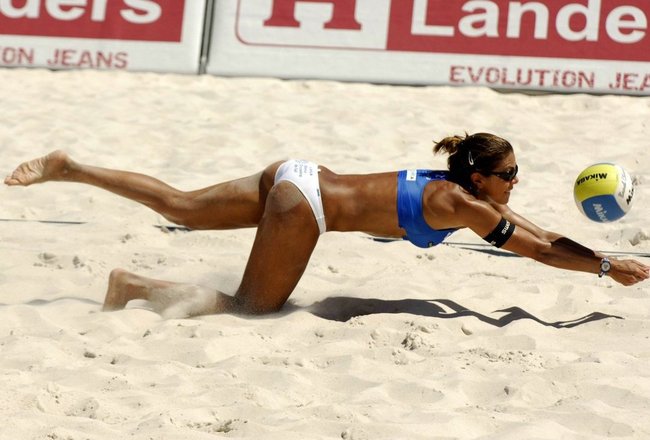 Image via hipforums.com

What is there to do between the NFL draft and the beginning of the 2012 college football season? Watch baseball? That is only exciting if you live in a city with a professional baseball team. Outside of that, most people are spending their weekends falling asleep on the couch watching the Food Network.
However, it is 2012; an Olympic year. So we should all be glued to the tube watching countless hours of outdoor sports that include beach volleyball, field hockey, tennis and track and field.
Trust me. If you aren't watching the Olympics right now, you are missing out.
I have even found a way to entertain your mind as you await the next soccer match on TV. I have found 40 of the hottest female Olympians involved in outdoor events (minus soccer because I just made a list of the hottest Olympic soccer stars recently, and even I hate repeating my work).
Enjoy.
40. Kate Woods: Field Hockey (RSA)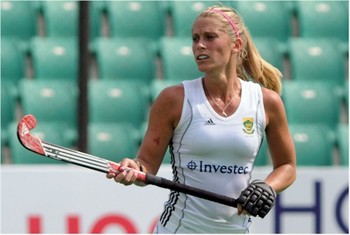 Image via fieldhockey.com
Kate Woods is about to show everyone that field hockey is one of the most talent-rich sports at the Olympics.
Her game speaks for itself, even if South Africa does not make it past the group stage. It is still fun to watch her play.
39. Anita Punt: Field Hockey (NZL)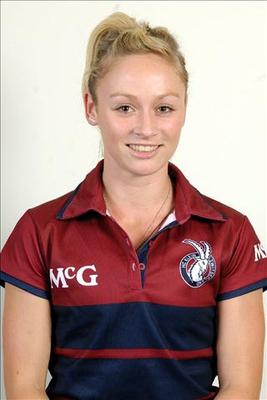 Image via hoofdklassehockey.nl
No, I did not just find all the women from field hockey to fill my list.
But there surely are plenty of beauties in a sport that should gain more popularity following the 2012 Summer Games.
38. Maria Laura Abalo: Rowing (ARG)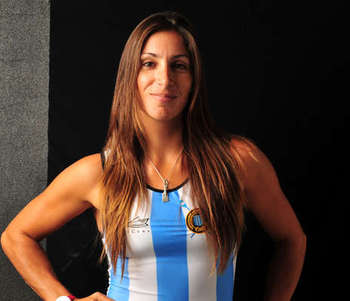 Image via messages.herbiceps.com
I will be the first person to admit I have never watched a single rowing event in my life, Olympics or not. It is just not for me.
However, I have recently found myself staying up all night watching Olympic coverage, and rowing seems to catch my eye. I don't know why, but this is such a great sport to watch.
Now I am finding beautiful Argentine women in the sport? Game. Set. Match.
37. Chen Xue: Beach Volleyball (CHN)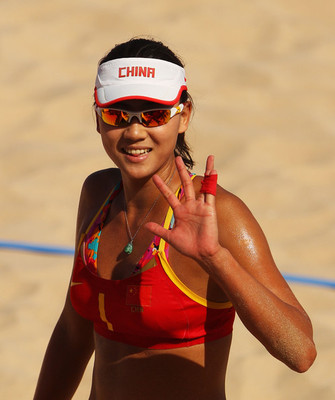 Image via zimbio.com
Chen Xue is the first of many female beach volleyball stars to make the list. She is tall, skinny and downright smoking hot.
Did I also mention she was one of the best in the world?
36. Emma Coburn: 3,000-Meter Steeplechase (USA)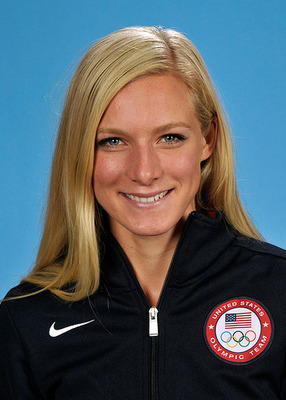 Image via runnersworld.com
Emma Coburn is a track and field athlete specializing in the 3,000-meter steeplechase. If you think it is tough enough to run 3,000 meters, try doing it while jumping over obstacles built for horses.
Oh yeah, they also have water on the track.
35. Marleen Van Iersel and Sanne Keizer: Beach Volleyball (NED)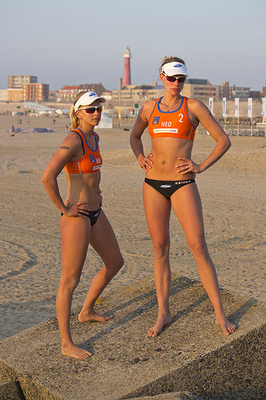 Image via flickriver.com
Meanwhile, over in the Netherlands, Marleen Van Iersel and Sanne Keizer redefine what wearing a bikini and playing beach volleyball should look like.
Am I the only person who thinks that when you combine the two of them, you form a beach volleyball duo that can't be stopped?
34. Laura Bartlett: Field Hockey (GBR)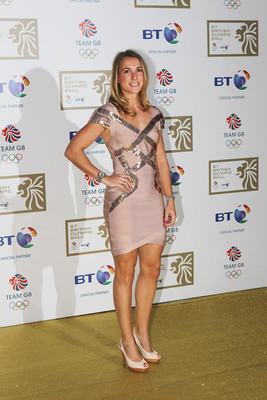 Image via zimbio.com
Yeah, I see it.
Field Hockey belongs near the top of my list of sexiest sports in the world. I understand that now.
Laura Bartlett underlines the point I am trying to make about these women. Not only do they work hard, but there are so many beauties out there, it is slowly becoming one of the most popular sports in the world.
33. Sanya Richards-Ross: Sprinter (USA)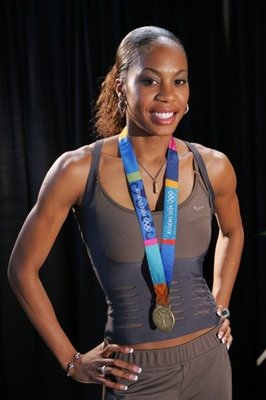 Image via poptower.com
Sanya Richards-Ross was not born in America. She is originally from Jamaica but moved to the United States when she was very young and eventually became a U.S. citizen in 2002.
And if all goes well, she has a chance to win her third consecutive gold medal in the 4x400-meter relay. Good luck.
32. Caroline Wozniacki: Tennis (DEN)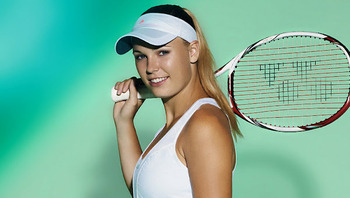 Image via blog.paddypower.com
The 2012 London Olympics were going good for Caroline Wozniacki until she had to face Serena Williams. She then went home after losing in straight sets, 6-0 and 6-3.
This is beginning to be a year that Caroline wants to forget. But now it is time to rebound and concentrate on the US Open. Anything can happen in the US Open.
31. Anna Kielbasinska: Sprinter (POL)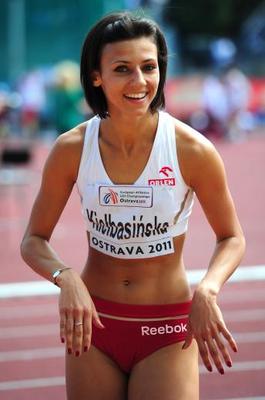 Image via london2012.dziennik.pl
The women's 4x100-meter relay will be one of the fastest in the history of the Olympics. There are several teams, including Jamaica and the United States, with some of the fastest women in the world.
If you don't think the world record will be broken in 2012, you, my friend, are crazier than a sack of rabid weasels.
30. Martina Cavallero: Field Hockey (ARG)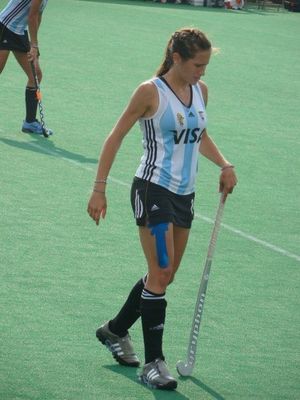 Image via taringa.net
Don't kill the messenger, but Martina Cavallero isn't always playing field hockey. She is also attending the University of Moron studying law in Argentina.
You can't make this stuff up.
29. Jessica Ennis: Heptathlete (GBR)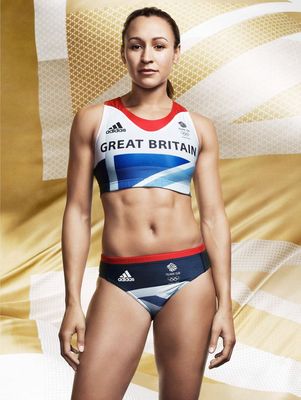 Image via mirror.co.uk
With an entire nation standing behind you, could you win a medal in any event? What if you trained your entire life for it and then walked into a stadium of 70,000 screaming fans—could you do it then?
Jessica Ennis has the biggest home-field advantage and finally won her first ever Olympic gold medal in front of her home country.
28. Ekaterina Khomyakova and Evgenia Ukolova: Beach Volleyball (RUS)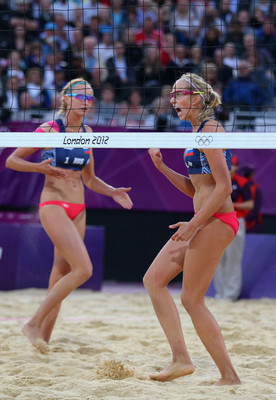 Image via zimbio.com
Ekaterina Khomyakova and Evgenia Ukolova. Try saying both of those names three times fast.
How about trying to say it once? The names are tough to say, but their beauty is easy to spot.
27. Eva de Goede: Field Hockey (NED)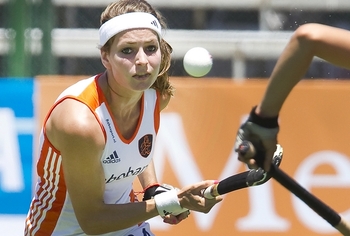 Image via hockey.nl
I am beginning to sound like a broken record when talking about hot field hockey players, but here we are again with another Dutch woman making the list.
Eva de Goede is another star from the Netherlands, and I am starting to think the Netherlands might just make another list of mine one day for being the hottest nation at the Olympics.
26. Brianne Theisen: Heptathlete (CAN)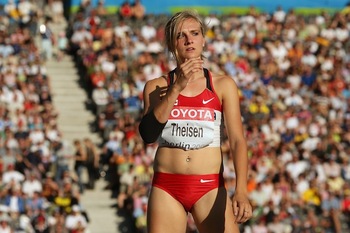 Image via tsminteractive.com
Now that decathlete Ashton Eaton has made the trip to London to represent the United States, Brianne Theisen will have someone to spend her free time with. I mean, he is her boyfriend.
Maybe this couple will one day make children who will race in future Olympics.
25. Nadine Broersen: Heptathlete (NED)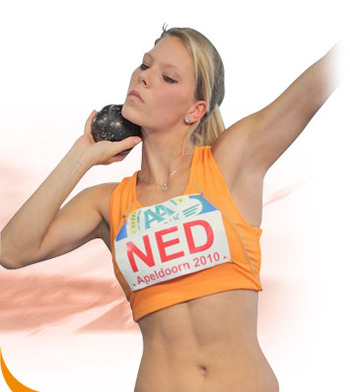 Image via Nadinebroersen.nl
The heptathlon is one of the toughest Olympic events ever. It requires athletes to compete in seven different events over a two-day period.
So you have to be talented in more than one track and field event. You have to be able to run, jump and throw. Nadine Broersen can do all those things, but he is not good enough to win a medal.
24. Petra Cetkovska: Tennis (CZE)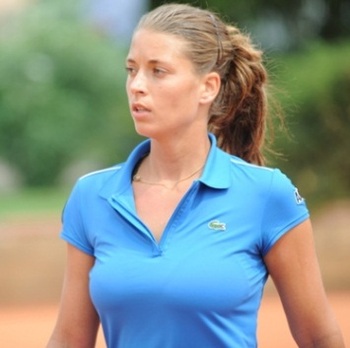 Image via hottennisplayers.org
Petra Cetkovska didn't last too long in London, losing her first match to Angelique Kerber in straight sets.
In fact, the beautiful Czech tennis star retired midway through the second set—she didn't even make it through her only match in London.
Maybe next time?
23. Melissa Breen: Sprinter (AUS)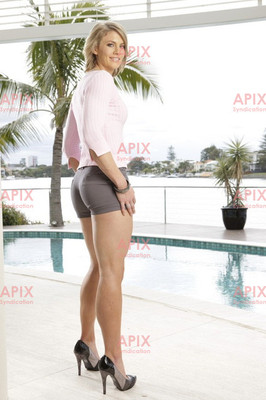 Image via apix.photoshelter.com
If the Australian women continue to impress me with their talent and beauty, I am beginning to think we might have a competition for hottest country of the Olympics. As of now, it is too close to call.
Melissa Breen is more than just gorgeous, she is a speedy 100-meter runner. She might not medal in 2012, but she is just 21 and should be back in four years.
22. Sophie Polkamp: Field Hockey (NED)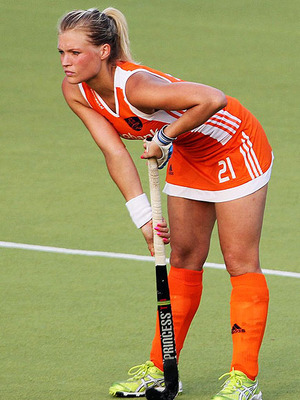 Image via people.com
The Netherlands know more about winning gold medals in field hockey than USA does in basketball. Maybe that's a bit of an exaggeration, but Sophie Polkamp and her Dutch teammates took home a gold in 2008 and could make it two straight with a good showing in 2012.
One thing is for sure: Sophie is gorgeous, and there is nothing anyone can say to stop that.
21. Luciana Aymar: Field Hockey (ARG)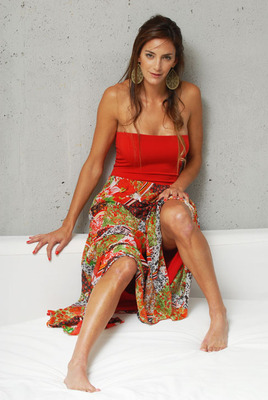 Image via oglympics.com
If there was a Michael Jordan of field hockey, it would be Luciana Aymar.
She has won seven Player of the Year awards since 2001 along with a million other accomplishments. The only thing she doesn't own yet is an Olympic gold medal.
20. Ilka Semmler and Katrin Holtwick: Beach Volleyball (GER)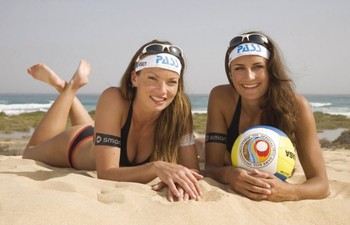 Image via guyism.com
It is about time we get a little German love in here.
The sexy duo of Ilka Semmler and Katrin Holtwick finally puts Germany on the map, and they aren't done yet. Just keep on clicking.
19. Sara Goller: Beach Volleyball (GER)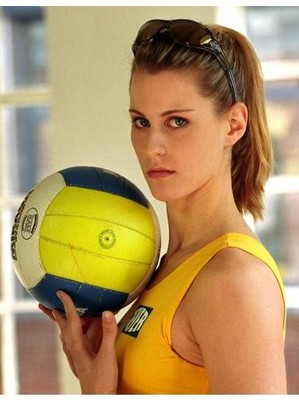 Image via derwesten.de
See what I mean about those German beach volleyball babes?
Sara Goller has always been a talented athlete, but she has grown progressively hotter every year, and she is now at the top of her game.
18. Matylda Szlezak: 3,000-Meter Steeplechase (POL)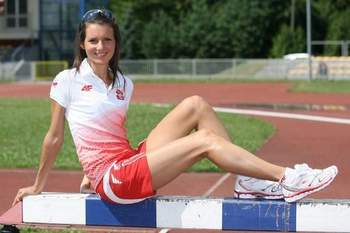 Image via nowiny24.pl
As I said earlier, the 3,000-meter steeplechase is one of the craziest events at the Olympics. It is bad enough you have to run 3,000 meters, but then you have to avoid obstacles and water puddles.
Can't they just run around in circles instead? Or would that be less challenging?
17. Nevin Yanit: Hurdles (TUR)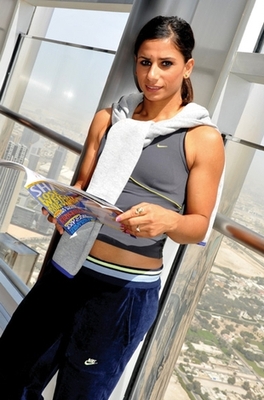 Image via ahlanlive.com
A hurdle stands 33 inches off the ground, and if you can't run fast while jumping over those things, you might as well find a job elsewhere because hurdles aren't for you.
Nevin Yanit is a name that you will remember after these Olympic games—win or loss, she is talented enough to be back in 2016.
16. Casey Eastham: Field Hockey (AUS)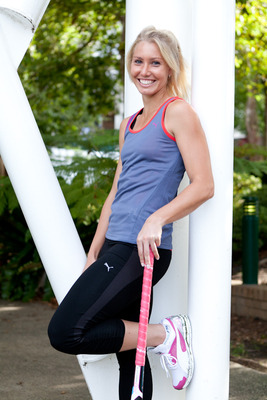 Image via puma.com
Australia's field hockey team is filled with talented young women with one goal in mind: a gold medal.
Casey Eastham is making another appearance on a list of hot athletes, and I know this won't be her last. The talented Aussie should lead her team to an Olympic medal in 2012.
15. Emily Batty: Mountain Biking (CAN)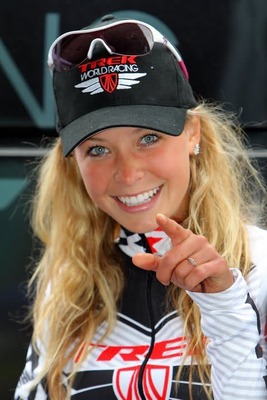 Image via forum.cyclingnews.com
Mountain biking has finally made an appearance in my list, and you can thank Emily Batty of Canada for that.
She has one of the most beautiful smiles in sports, but not much else is known about her. If you have more information, feel free to share.
14. Marketa Slukova: Beach Volleyball (CZE)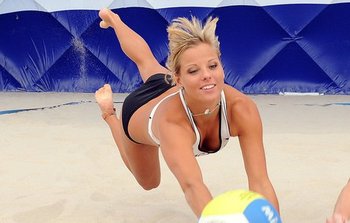 Image via isport.blesk.cz
Marketa Slukova is my favorite Czech beach volleyball player. She just might be my favorite beach volleyball player overall.
Why? Possibly because she is one of the most talented young stars in the game and has many more Olympics ahead.
13. Allyson Felix: Sprinter (USA)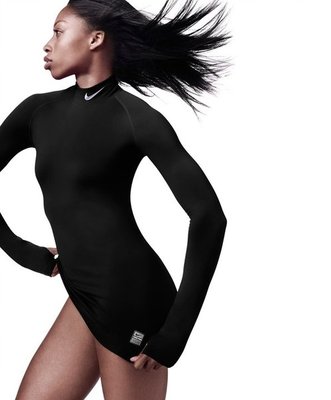 Image via poptower.com
Let's state the obvious: Allyson Felix is one of the sexiest women alive.
Fact.
She is also a very talented athlete, and when she is finally done with sprinting, she might have a giant bookcase full of medals.
12. Lolo Jones: Hurdles (USA)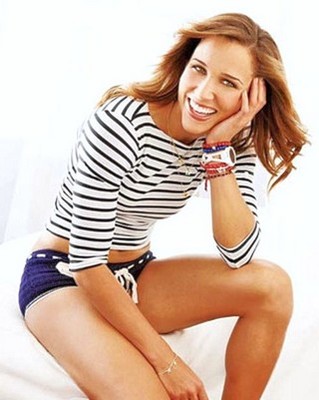 Image via topnewstoday.org
Lolo Jones, win or lose, is America's sweetheart of the 2012 London Olympics. Her upset in the 2008 Summer Games were enough to propel her to the top, and she is now one of the world's most recognizable faces.
Do you think we will be seeing the hot hurdler in Rio? I sure hope so.
11. Grit Sadeiko: Heptathlete (EST)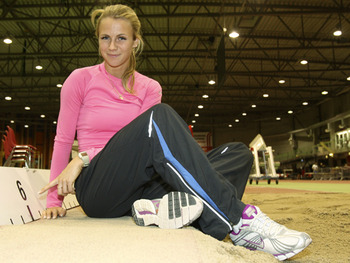 Image via jooksja.ee
Estonia?
Grit Sadeiko becomes the first woman I have ever covered from Estonia. Not only is she a talented athlete, but her beauty is quickly making her a top hottie in the sports world.
10. Jennifer Kessy: Beach Volleyball (USA)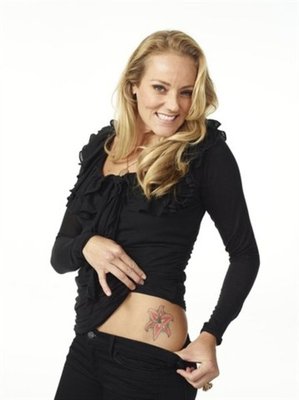 Image via poptower.com
Jennifer Kessy is probably playing in her final Olympics after missing the 2008 Beijing Games and turning 35 only a few days ago—it is safe to say she will be leaving it all out on the beach.
The CoverGirl spokesmodel is finally hitting a point in her career where she can cash in on all her success. It was only a matter of time.
9. Christina Vukicevic: Hurdles (NOR)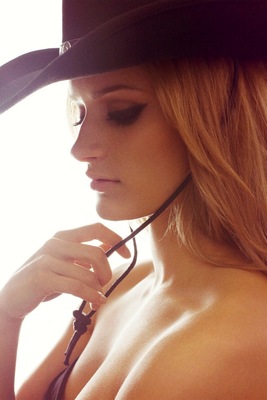 Image via foxboroblog.com
Norway has beautiful women. They usually show up during the Winter Olympics, but Christina Vukicevic is setting her own standard as a female hurdler.
She just might be the hottest female hurdler I have ever seen. Agree?
8. Daniela Hantuchova: Tennis (SVK)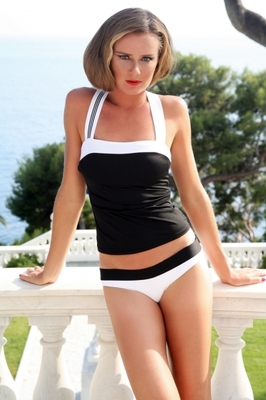 Image via onthegotennis.com
Daniela Hantuchova's tennis career began many years ago when she was only 15 years of age. Now that she is 29, she has had more than enough time to raise her game.
Unfortunately, she didn't have much success in London, but that is OK. She has other business ventures to attend to, including her modeling career. She just recently posed nude for ESPN's body issue.
7. Ebba Jungmark: High Jump (SWE)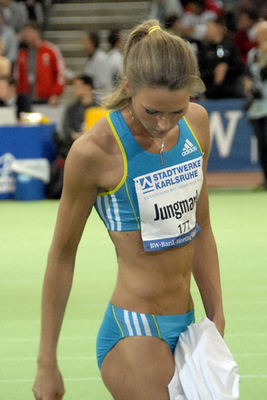 Image via flickr.com
Thank you, Sweden. Thank you, for Ebba Jungmark, the talented high-jumping Olympian from Onsala, Sweden.
If you take a look at the beautiful Ebba's personal best, you will see that she can jump over a pole six-and-a-half feet high. Now that is awesome.
6. Maria Sharapova: Tennis (RUS)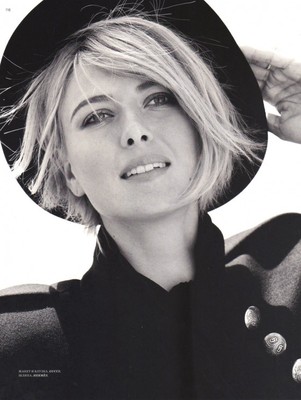 Image via gotceleb.com
Maria Sharapova did not have the type of Olympic final she would have hoped for, losing to Serena Williams in straight sets—it wasn't even close.
No big deal, though. She is still gorgeous and one of the best tennis players in the world.
5. Marta Menegatti: Beach Volleyball (ITA)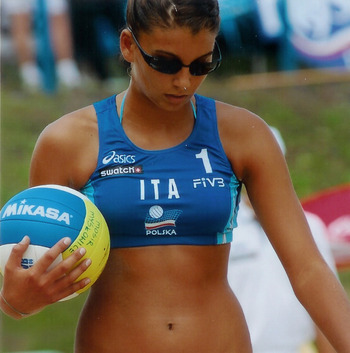 Image via eclectikrelaxation.com
If Marta Menegatti wants to play in 2016 or 2020, she most likely will. She is only 21 years of age and is one of the hottest young stars of beach volleyball.
I am glad we found her now so we can spend the next 10 years enjoying her talent and beauty.
4. Maria Kirilenko: Tennis (RUS)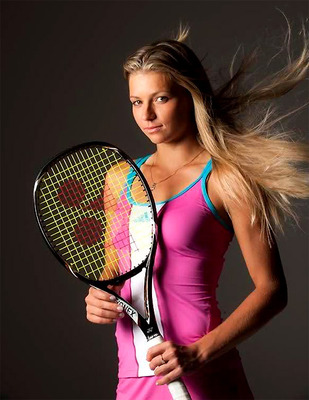 Image via mariakirilenko.com
Too bad my dream final of Maria Kirilenko and Maria Sharapova didn't happen—I was hoping that was a possibility.
But they did meet up in the semifinals, and if you missed it, it was a beautiful sight.
3. Leryn Franco: Javelin (PAR)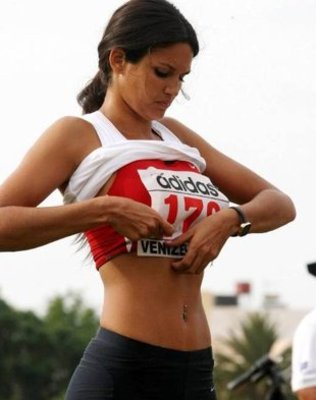 Image via iowntheworld.com
So what if she has never won an Olympic medal...do any of you really care?
She might be an Olympian, which is obviously a great accomplishment, but she will always be known as the gorgeous model from Paraguay who loved to throw the javelin and was one of the best in the world.
2. Elena Isinbayeva: Pole Vault (RUS)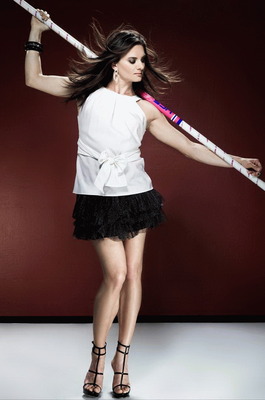 Image via chickdb.com
If you look up Elena Isinbayeva's name, you will find the word "winner" nearby. That is all she does and has been doing since 1999.
In her entire career she has won 21 gold medals, two of them Olympic gold.
Now that is dominant.
1. Ellen Hoog: Field Hockey (NED)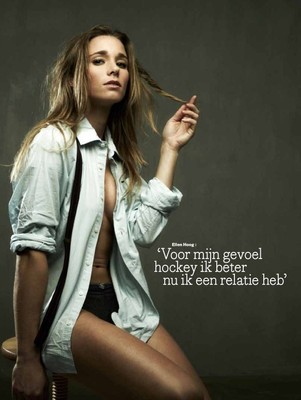 Image via zimbio.com
Wow, here is another field hockey player. This time, Ellen Hoog claims the top spot as the hottest outdoor Olympic athlete of 2012.
She is also from the Netherlands, a team that has helped fill this list with plenty of ladies. Maybe it is time to watch field hockey.
Keep Reading