The 40 Hottest Indoor Olympic Athletes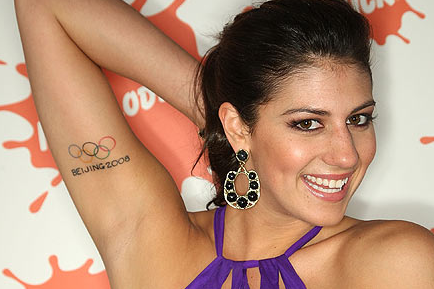 provenhair.files.wordpress.com/
The 2012 London Olympics are finally here and they have already brought us as much excitement as the 2008 Beijing Summer Games and the 2004 Athens Summer Games combined.
We have watched the greatest Olympian of all time win a few more medals just to solidify his dominance and underline his career as a dolphin in the pool. We have also watched Team USA gymnastics win their first team gold medal since the 1996 Summer Games in Atlanta and only the second all-time.
And for those of you that paid close attention to detail, Kayla Harrison took home the first gold medal ever for USA in Judo.
As far as indoor sports go, this has been a truly incredible Olympics. And what better way to enjoy the indoor sports of the Olympics than by finding the 40 hottest female Olympians?
Enjoy.
Begin Slideshow

»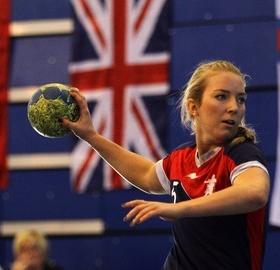 Image via daylife.com
Great Britain is doing a fantastic job hosting the Summer Olympics. The only thing they are missing is a gold medal in handball.
It doesn't look too promising for this year, but maybe in 2016 in Rio when Nina Heglund will be four years older and even better.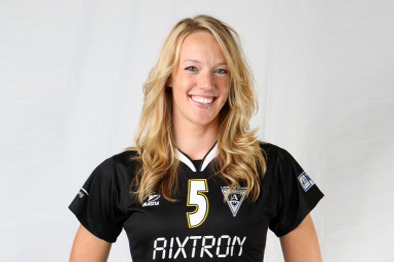 Image via vib24.tv
Great Britain is not having much luck in the Olympics this year even though London is the host.
That shouldn't stop you from enjoying the show. Head on over to the indoor volleyball matches to watch Ciara Michel and her Brits battle it out on the court.
I even heard Kobe Bryant might be there.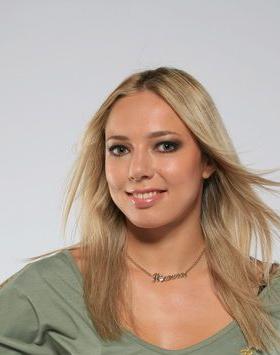 Image via sportsbody.ru
Does anyone else watch women's basketball? I feel that I am the only person staying up until 3 a.m. watching replays of the women's basketball games, especially the Russians.
Maybe you should find a TV Guide and set your DVR to record Russia play so you can enjoy the looks of women like Ilona Korstin, a gorgeous example that even beautiful women can also be talented Olympic athletes.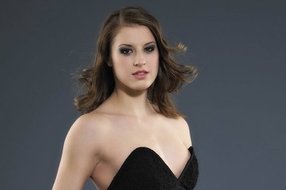 Image via ahaonline.cz
If you don't care to watch Russian women play basketball, why not Czech ladies?
Katerina Elhotova has a name that makes me search for a dialect coach, but she is such a sight to see on the court. You should try it some time.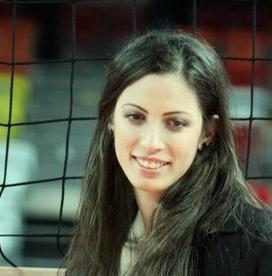 Image via itusozluk.com
Finally we get a little Turkey love in here.
I can't remember the last time I have talked about Turkey's national volleyball team. Well, now that I have mentioned Bahar Toksoy and her blocking skills, does that count?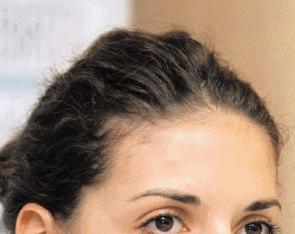 Image via dnevnik.si
Handball is an interesting sport.
Imagine a sport where you shrink a volleyball to the size of a softball, take a soccer net and make it the size of a field hockey goal, than paint a semi-circle by the net that you can't score from. That is handball.
My description doesn't do it any justice. You need to watch it.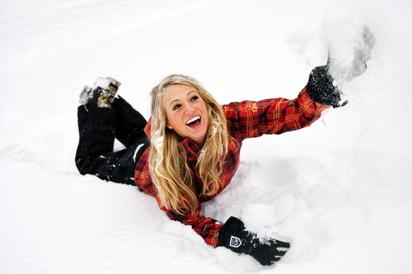 Image via topicstock.pantip.com
Linn Jorum Sulland, a goal-scoring machine, plays for Norway which only improves her odds to win a medal.
Norway is the defending gold medalists in handball at the Olympics. They are not the favorites this year, but they aren't far from the top.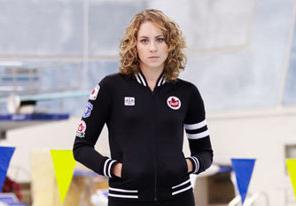 Image via neapatra.blogspot.com
Now that swimming is over for the Olympics, what do we do? I am a lost soul searching for answers without the aquatic center. I literally wake up hoping to see some swimming.
Julia Wilikinson didn't earn a medal this year but that shouldn't stop us from missing her beautiful smile along with the swimming events.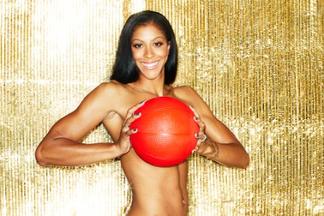 Image via espn.go.com
I thought I had seen it all but then Candace Parker posed for the ESPN body issue and all bets were off.
We could use a steal right about now. Anyone?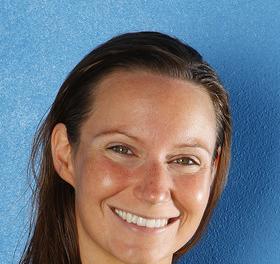 Image via zimbio.com
When Sarah Bombell isn't synchronized swimming, she is back at her day job as a Physiotherapist.
I know what you are thinking, what is that? Well, it is the technical name for a Physical Therapist. So when she isn't swimming, she is helping others with her medical training. That is a pretty sweet day job.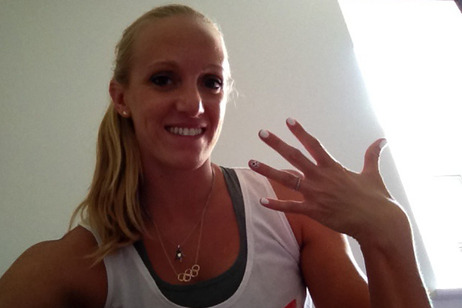 Image via vh1.com
Dana Vollmer is used to first place finishes. The smoking hot blond from USA has finished first 17 times in her career in big events, including three Olympic gold medals.
This is another reason why I miss Olympic swimming already.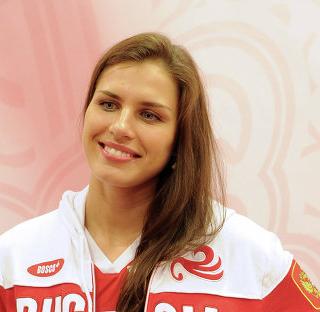 Image via en.rian.ru
These Russian ladies are no joke. They can shoot, block, steal, pass, rebound and make free throws better than most teams around the world.
But when they do it, they make it look sexy.
Image via everyjoe.com
If her smile doesn't suck you in, maybe her resume will.
Rebecca Soni came into London as the reigning gold medalist in the 200m breaststroke. She is leaving with another gold to make it two in a row. Congrats.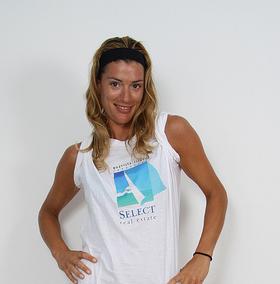 Image via flickr.com
If you live in London, you better head on over to the volleyball courts before it is too late.
Francesca Piccinini may just be playing in her final Olympic games so if you want to see her, you better get a move on it.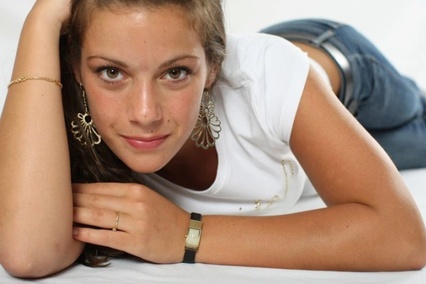 Image via lazygirls.info
Cleopatre Darleux's name alone should garner attention. She plays on a very good France handball team that could see gold by the end of the Olympics.
Her job? Goalkeeper. She is the reason they win the close games. She is the one who stops the ball from crossing the goal line.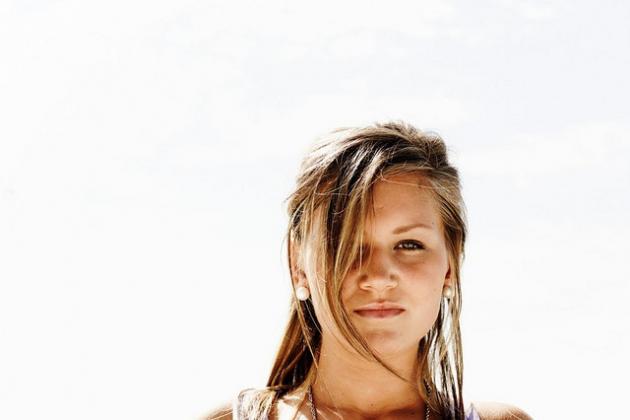 Image via mortenrakke.photoshelter.com
OK, make a note about handball. This sport has just taken over soccer as the sport with the most smoking hotties.
Call me crazy, or just call me maybe. Sorry, I had no choice. I had to get in on this craze of lip syncing that song. But the sport is stocked with beautiful women, Amanda Kurtovic included.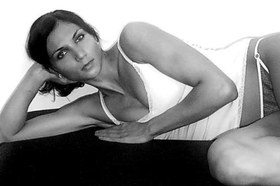 Image via sport.wp.pl
If the Czech Republic go home without winning a single medal in basketball, that is fine by me. They might not be happy but we are thankful to having witnessed one of the world's most beautiful lineups in sports.
Katerina Zohnova is just one more example.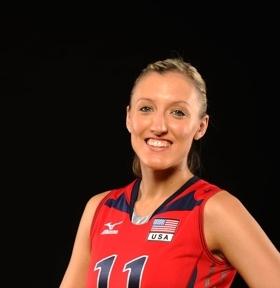 Image via itrainthereforeieat.com
Jordan Larson is one of the few women from Team USA volleyball that hail from Nebraska.
In fact, she is the only one from Nebraska on the roster. The point? I just wanted to give you something to use in case of a sports trivia night at Hooters. You never know what they will ask.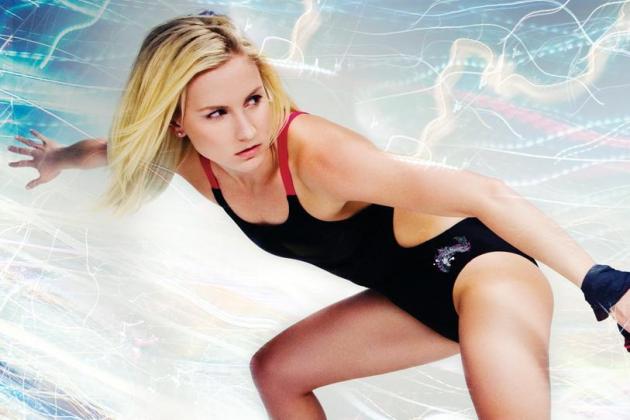 Image via rizzosports.com
Jessica Hardy is the six-foot blond from Long Beach, California that everyone has been asking about.
Who is that gorgeous swimmer from Team USA? Well, now you know.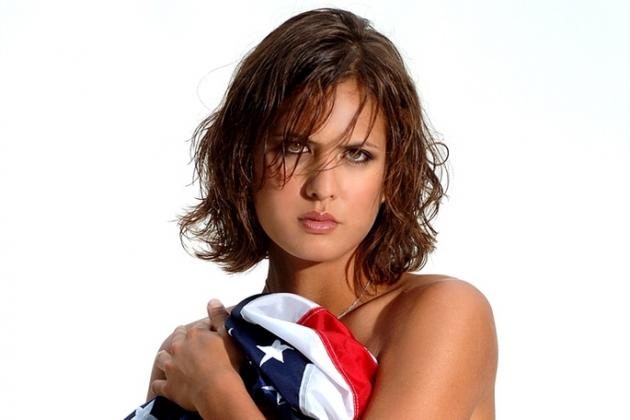 Image via squidoo.com
Logan Tom is still searching for her first Olympic gold medal in her fourth Olympics. She has been a fixture with the US women's volleyball team since 2000 when they finished in fourth place.
I don't think she came to London to win another silver medal.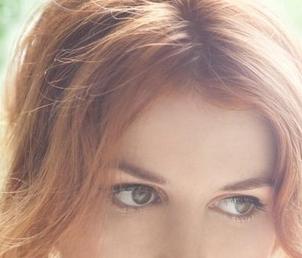 Image via pistonheads.com
You are about to witness a team stockpiled with gorgeous female synchronized swimmers.
Meet Australia and Frankie Owen. She is part of the hottest synchronized swimming team at the 2012 London Olympics.
Yes, they are the hottest team. Fact.
Image via musclemecca.com
It doesn't take a genius to figure out which country Hanna-Maria Seppala swims for.
If you had to guess based strictly off this photo, where would you think?
Finland? You sir, are correct.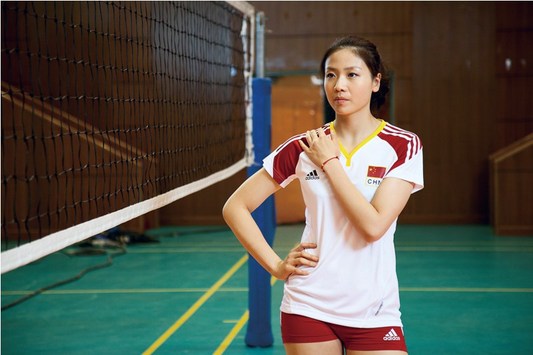 Image via pinoyfitness.com
Qiuyue Wei isn't just another hot female volleyball player. She is the team captain for the Chinese national team at the 2012 Summer Olympics.
If she has anything to say before the dust settles, China could be taking home a medal in volleyball.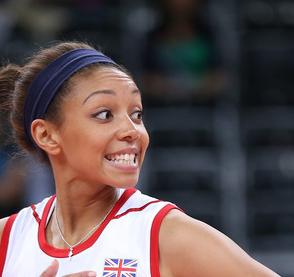 Image via zimbio.com
Great Britain had a terrible opening week at the Olympics. It took them a few days before they even won a gold medal in any event. But since then, they have taken off.
Maybe the volleyball team and Savanah Leaf will get in on the fun and make a run of their own. Who knows?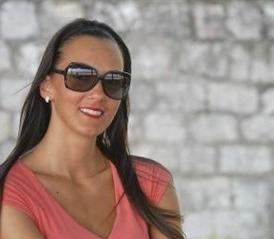 Image via tportal.hr
The first event I watched for the 2012 Summer Olympics was women's basketball. I watched Team USA take on Croatia in their opening match of the games and spotted a beautiful Croatian woman that stands six-foot six-inches tall, Marija Vrsaljko.
I had to find out who this was because there is no way a beautiful woman that was a basketball star in Croatia should be left out of my list.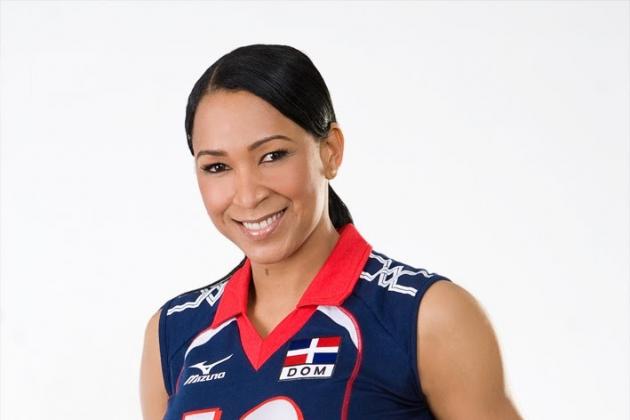 Image via amodominicana.com
The Dominican Republic finished 11th in the 2004 Athens Olympics. They didn't make it to the 2008 games.
But this year, they are back with Milagros Cabral De La Cruz and ready to prove to the world that they belong. All it takes is one big win.
Image via coedmagazine.com
Angelica Wallen is no rookie to my lists. She has been featured in my countdown twice already and this makes it three times.
I hope you can enjoy the view as much as her play. She is great in both.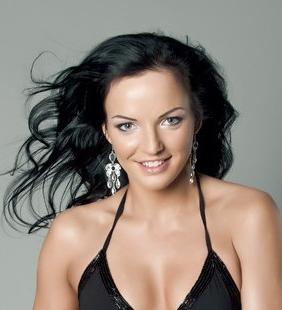 Image via top-antropos.com
As of right now, I no longer care about basketball, I just care about moving to Russia.
I can learn the language, that isn't the problem. The only issue I might have is my height. Women in Russia are beautiful, but are six-feet tall.
Time to grow.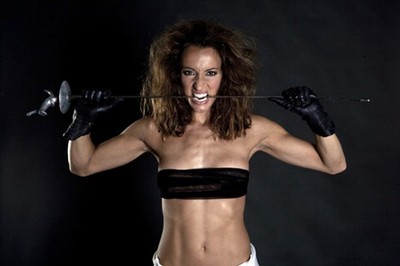 Image via ryanseacrest.com
Elisa Di Francisca is part of a dominant Italian fencing team. In the only two women events in fencing, she took home two gold medals, her first two of her career.
After years of domination from Valentina Vezzali, it looks like the torch has been passed.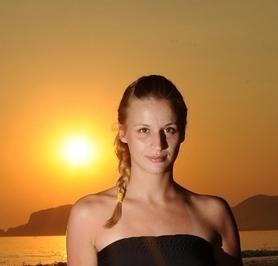 Image via lazygirls.info
Let me know when you are finished figuring out the last name. Go ahead, we will wait.
Olga Chernoivanenko. It is easy. You just have to take your time and break it down. Now try it again. See, it isn't that hard.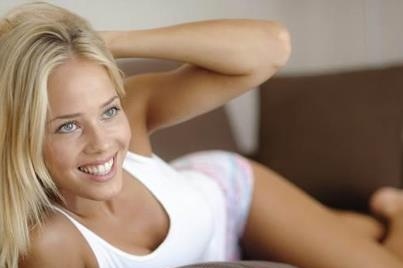 Image via media.nesn.com
Croatia and Czech Republic belong in a different category when ranking women based on looks. They are just on a different level. It is almost unfair to compare them to the rest of the world.
Antonija Misura plays for Croatia and has already been proclaimed the hottest woman in London. I almost agree but just wait until you see the rest of the list.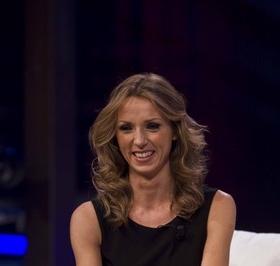 Image via tvblog.it
Valentina Vezzali is the LeBron James of fencing.
The Italian fencer has been the most dominant female fencer since 2000, winning six gold medals. She finished third this year but winning bronze at the age of 38 shouldn't make anyone upset.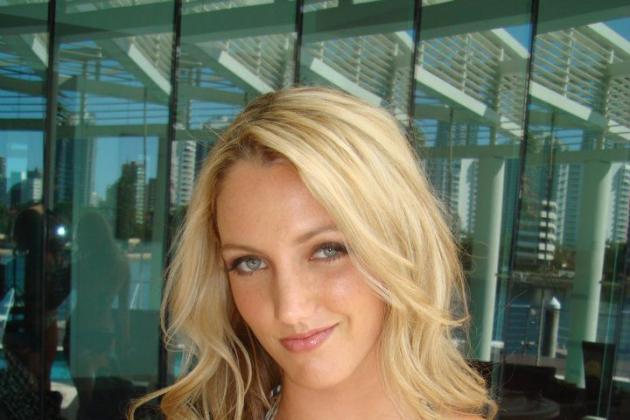 Image via viviannetran.com
One of the sexiest accents in the world is an Australian accent. I have always been a sucker for an accent and Eloise Amberger has just that.
The gorgeous Australian synchronized swimmer could talk about installing cables sexy.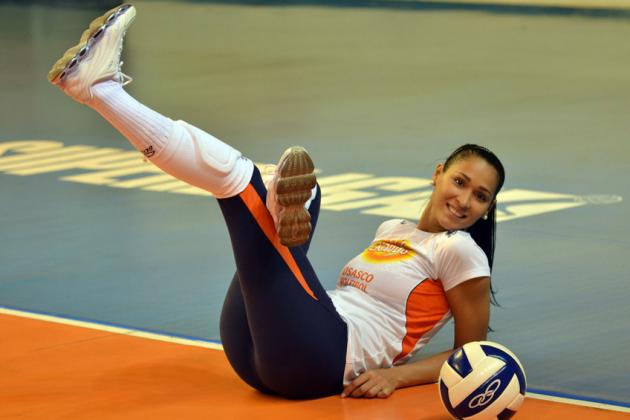 Image via wrestlingforum.com
Volleyball in Brazil is on a whole other level. Don't think that just because they won a gold medal in 2008, they have not worked hard the past four years. They have and Jaqueline Carvalho proves it.
She is looking better as a player and hotter as a woman than ever before. I didn't discover her but I am glad to show her beauty off to you all.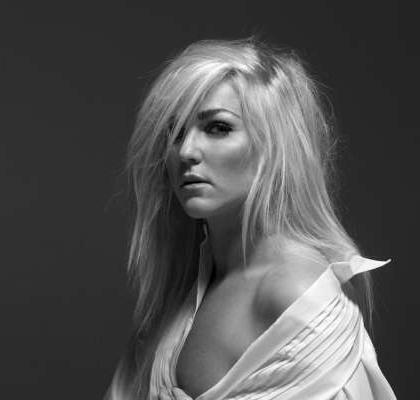 Image via forum.slowtwitch.com
At 27 years of age, Trine Troelsen has the chance to win her first gold medal with Denmark in handball. She wasn't around when they were dominating the sport by winning three consecutive golds from 1996-2004 but she has been on the team since 2009.
Anyone else finally on board with this handball game? I know I am.
Image via sportingintelligence.com
Synchronized swimming is the one sport that no one openly admits to watching but everyone secretly loves to watch. It is the guilty pleasure of the Olympics.
Jenna Randall, the hottie shown here, swims for Great Britain for those of you tracking from home.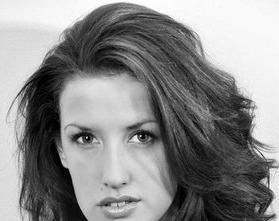 Image via twitter.com
I am with you on this one.
Without the Olympics, I would have no clue who Melanie Nocher was or what she did for a living.
Thank you, London.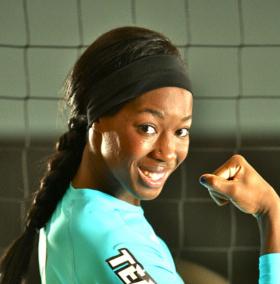 Image via shoppingblog.com
Destinee Hooker is six-foot three-inches tall. This will come in to play in a minute.
I have heard several commentators mention she has a 42-inch vertical leap. That means, standing still, she can jump 42 inches off the ground.
Remember her height? That is simply unfair for a female volleyball player.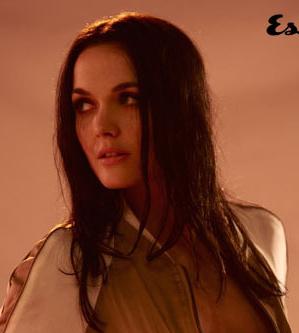 Image via esquire.com
Victoria Pendleton, what can I say?
She is already one of the world's best cyclists after winning a gold medal in 2008 in the Women's Sprint but she just won another gold in the Women's Keirin this year.
What more can she do to prove her dominance? Win a gold medal in being awesome?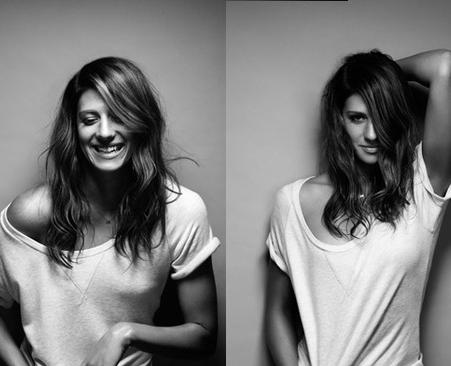 Image via grazia.ninemsm.com.au
Stephanie Rice might not be the same dominant swimmer we remember from 2008 but that doesn't mean she is not the same gorgeous, smoking hot Australian babe that we have grown to love.
I still love her and so should you.