Olympic Medal Count 2012: Countries Who Have Fallen Short of Expectations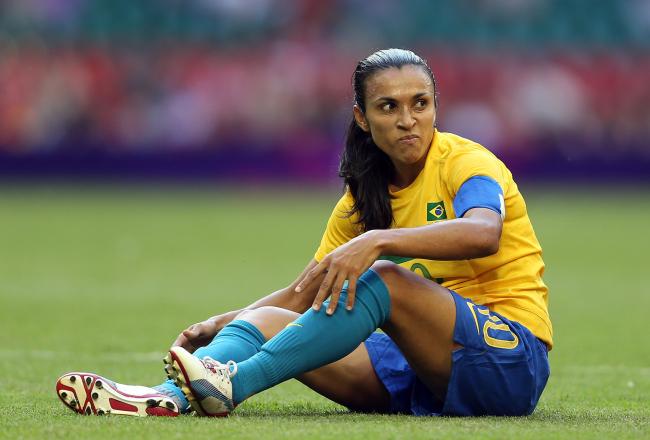 Julian Finney/Getty Images
The Olympics is a time that each country's people get to celebrate, with some getting to do so more than others.
At any Summer Games, there will always be nations that fail to live up to their hype, so let's take a look at 2012's edition so far.
Brazil
Six gold medals isn't horrible for Brazil, but it has failed to do well in sports it was favored in.
The women's soccer team, anchored by the best female player in the world, was bounced Aug 3 by Japan, as was the women's basketball squad by Canada.
The Japanese are the 2011 World Cup champions, but for Brazil to lose 2-0 after losing to Great Britain in their last preliminary match cannot instill pride in a country so rich in soccer history. The men are still alive waiting to play Honduras in the quarterfinals, but Marta and company are headed back home.
The 2016 host country also saw their women's basketball team eliminated by rival Canada, who they hadn't lost to in 12 years before the contest. Brazil still has time to climb in the medal count, but it's been a bumpy beginning to the last Summer Games before it hosts the next installment in Rio.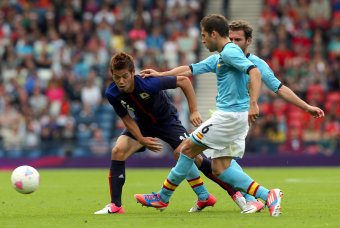 Stanley Chou/Getty Images
Spain
Here's an Olympic fun fact: Kazakhstan has more Olympic medals than Spain after Day 6 of the games. Yes people, Borat's home country has more medals than the Spaniards so far.
The biggest reason Spain is on this list is that the men's national soccer team not only failed to win the title, but also failed to reach the title game.
While they may not have had their top All-Stars on the roster, the back-to-back Euro and 2010 World Cup champions failed to score a goal in London.
The team that thrashed Italy in the 2012 Euro Cup final couldn't muster one single goal on the Olympic stage. One of Spain's goalscorers in that Euro championship game, Jordi Alba, spoke with Michael Lewis of Fox Sports about the shameful exit, saying:
We leave without scoring a goal, which isn't what Spain is used to. We are upset because we are out of the Olympics, we are angry for not getting further, but the team gave its very best.
While I'm not one to kick a man when he's down, it's clear by the team's recent success that they did not in fact give their all.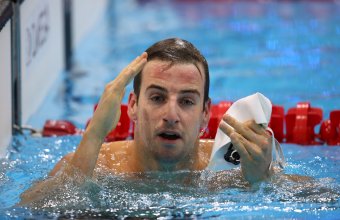 Clive Rose/Getty Images
Australia
While Americans Michael Phelps and Ryan Lochte have taken much of the Olympic swimming spotlight, perhaps one of the other big stories is the lack of medals in the sport for Australia so far.
The nation currently boasts 14 medals at the London Games, with eight coming from the pool, but it's the gold medals that have become rare.
Interestingly enough, seven of those eight medals have also come as a result of the women's swimmers, with James Magnussen the only male to medal so far in London.
An interesting note which is proving head coach Leigh Nugent's pre-London prediction when he told Gillian Tan of the Wall Street Journal "I can't see us overtaking the U.S."
It has been a hard Olympics for Australia, especially to watch the men in the pool, and the nation will soon need to rely on excellence in other sports if they wish to leapfrog past several others into the No. 3 spot in the medal count.
This article is
What is the duplicate article?
Why is this article offensive?
Where is this article plagiarized from?
Why is this article poorly edited?