2012 Olympics Results: Winners and Losers from Day 7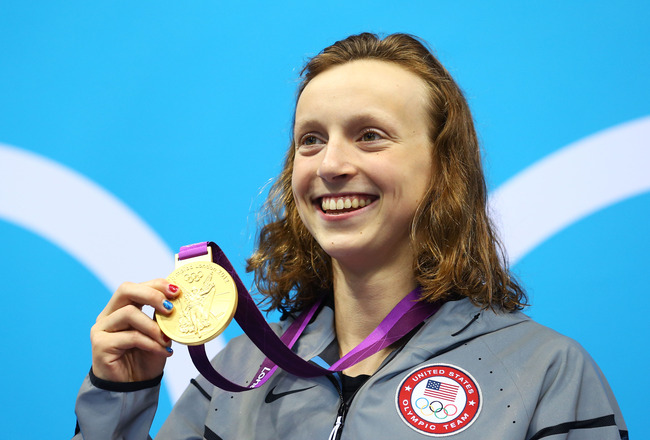 Al Bello/Getty Images
Each day during these 2012 Olympics, we've seen examples highlights of greatness and lowlights featuring what can go wrong when teams and athletes stumble on the immense Summer Games stage.
Friday was no exception.
As usual, we attempt to bring a measure of finality to the day's action by examining the best and worst moments of Olympic competition.
Winner: Great Britain Cycling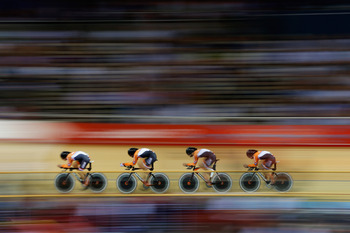 Jamie Squire/Getty Images
Loser: Cesar Cielo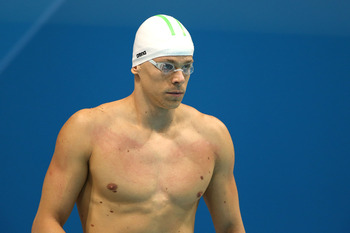 Ezra Shaw/Getty Images
The Brazilian earned bronze in the 50-meter freestyle final, but lost his title as World's Fastest Swimmer.
France's Florent Manaudou won gold in the event after touching the wall at 21.34 seconds. Cielo placed third with a time of 21.59.
Cielo, the world record holder and 2008 gold medalist, shouldn't be devastated. Disappointment, however, is appropriate.
Winner: Australian Women's Basketball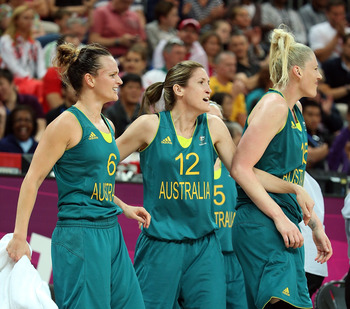 Christian Petersen/Getty Images
Led by Lauren Jackson, the Australian national team looks like a medal contender after being pushed to the brink.
The Aussies came from behind to beat group-leading Russia on Friday. The 70-66 victory puts Australia in position to advance beyond pool play.
A sizable side note: 6'8" center Liz Cambage slammed down a dunk in the win.
"That's the first time I've seen it in the Olympics," Jackson told the Associated Press. "Even in the WNBA, you see some girls do it, on a fast break but she had the zone around her, she had people around her. She made it look so easy.
Loser: Kiwi Goalkeeper Jenny Bindon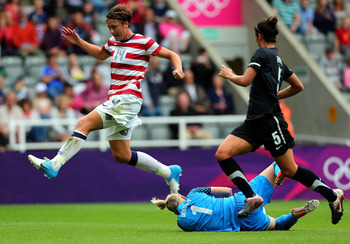 Stanley Chou/Getty Images
New Zealand soccer goalie Jenny Bindon suffered a 2-0 quarterfinal loss to Team USA on Friday, but she'll likely still be feeling the affects tomorrow.
Bindon took a knee to the head, courtesy of American star Alex Morgan. The knee to the noggin made several onlookers queasy.
But in case you like that kind of thing, you can take a peek right here.
Winner: America's Swimming Youngsters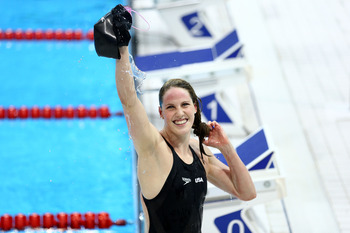 Paul Gilham/Getty Images
As Michael Phelps' career reaches its final stages (we'll get to that shortly), we saw two of America's youngest Olympic stars shine today.
Missy Franklin, 17, earned her third gold medal of these games with a victory in the 200-meter backstroke. 15-year-old Katie Ledecky, the youngest U.S. Olympian, stunned the global swimming community by taking an early lead and never relinquishing it in a grueling 800-meter freestyle final.
The sport's future is in good hands with these two sensational talents.
Loser: Brazilian Women's Soccer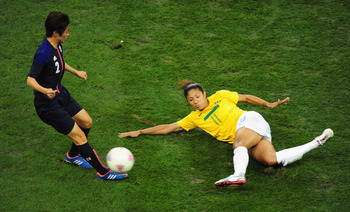 Mike Hewitt/Getty Images
One of the Olympic gold medal favorites found the road to tough to handle on Friday. Japan defeated Brazil, 2-0, in their quarterfinal matchup.
The Brazilians have superstar Marta and a rich national tradition. Neither of those elements helped the team avoid a swift exit without a medal.
"To see our team have so many opportunities and not score, and see the other team playing only at the back and scoring two goals, is a tragedy," Brazilian coach Jorge Barcellos told the Associated Press. "The football that Japan presented didn't deserve to win. We will have to work a lot during the next four years before 2016 in Rio de Janeiro. We want to get the title there."
That's assuming he holds onto his job.
Brazil's loss led Sports Illustrated soccer reporter Grant Wahl to tweet this:
Will the world's best women's soccer player ever win a major global title? Brazil & Marta out of Olympics with 2-0 loss to Japan in quarters

— Grant Wahl (@GrantWahl) August 3, 2012
Winner: The Incomparable Michael Phelps
Al Bello/Getty Images
Michael Phelps' swan song continues to grow sweeter each day. After his mind-numbing fourth-place finish in Saturday's 400-meter IM, we've seen him get back to his old tricks this week.
Since breaking down the doors as the most decorated Olympian of all time, he has continued to carry on without hesitation. Phelps won a third consecutive 200 IM gold medal yesterday, and matched that career feat today in the 100 fly final.
His off-the-charts Olympics career now includes 21 total medals and 17 golds. He might need to invest in a storage shed for all that bling.
Loser: Christian Cantwell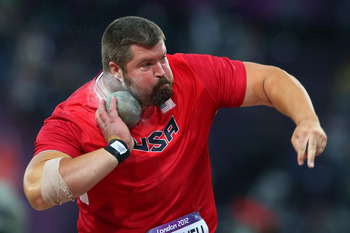 Alexander Hassenstein/Getty Images
The American shot putter is a former world champion and Olympic silver medalist. However, his journey in London ends empty-handed.
Cantwell failed to medal in Friday night's event final after a shaky qualifying round that signaled his demise.
"I feel fine. I'm in peak shape. I threw the (AQ) distance in the warmup track in the wind, and I'm not fouling or anything," he told the St. Louis Post-Dispatch after preliminaries. "I always throw better in the evening, anyway."
That wasn't the case this evening in London.
Winner: Ranomi Kromowidjojo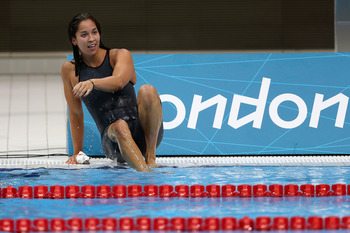 Clive Rose/Getty Images
Aside from having one of the coolest names at these Olympic Games, the Dutch swimmer is enjoying quite a ride in London.
Ranomi Kromowidjojo continued to dominate in the 50-meter freestyle semifinals. The Netherlands' emerging superstar is seeking an Olympic sprint freestyle sweep.
The 100-meter freestyle gold medalist made a major stride toward accomplishing that task with a textile-best finish of 24.07 seconds in the event semifinal. She challenged Germany's Britta Steffen's Olympic record, which was set in 2008.
Kromowidjojo could top it in tomorrow's event finals. She is the heavy favorite and matches up with defending gold medalist Steffen.
Keep Reading