Mexican Olympics Gymnast Dances Floor Routine to Zelda Medley with Nerd Swag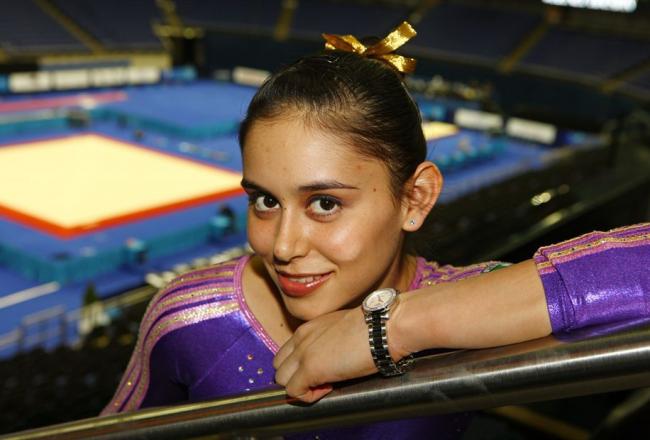 Photo Credit: Longines

Elsa Garcia Rodriguez Blancas stole our hearts, only it took place well after the team and all-around competition. She is the nerd we always wanted to be.
The Mexican gymnast stepped up to do her floor routine, and decided to dance, tumble and flip to the epic melodies of Hyrule.
She decided to perform to a Legend of Zelda medley and it was awesome.
Here is a video that remains after a great many of them were taken down.
A better quality video remains at BuzzFeed, who also tell us that the young gymnast ended up placing 35th in the qualifications.
This moment comes far later than we would have liked, but damn it's great to actually find this magical moment of geekdom.
While I have dedicated hours to filling up my heart meter with the rest of you, I am a little fuzzy on where all of these tunes exactly come from.
GameNGuide helps us all out with the following, and mention the songs were written by Koji Kondo (song attributed to Lindsey Stirling):
The tracks were all written by Koji Kondo, and include the original medley, the gerudo valley theme, and the lost woods theme, all featured in Ocarina of Time.
Holler.
I have always considered myself more of a hack-and-slash or FPS kind of guy. My laziness and easily-distracted brain precludes me from finishing off every last epic featuring Link.
However, even I had the biggest smile after hearing this song at the Olympics. We may all be from different countries, but we are all nerds inside.
Follow me on Twitter for more Olympic awesomeness.
This article is
What is the duplicate article?
Why is this article offensive?
Where is this article plagiarized from?
Why is this article poorly edited?