6 NBA Rookies Who Will Thoroughly Outplay 2012 Draft Position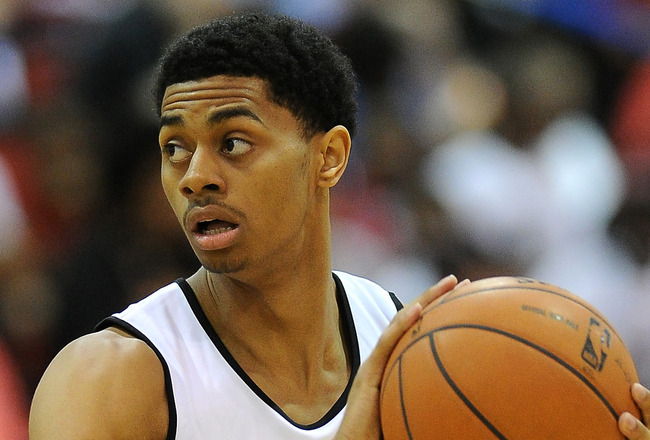 Jayne Kamin-Oncea-US PRESSWIRE
Teams don't draft on the basis of immediate impact alone.
A number of the top picks reflect a belief in a prospect's potential rather than his ability to contribute from the outset of his career. Andre Drummond wasn't selected ninth-overall because of what he'll do for the Detroit Pistons right now.
He was a top-10 pick on account of the fact that he just might become one of the league's most dominant big men in time.
The same goes for another raw center, Meyers Leonard. The Portland Trail Blazers snatched him up two spots later, again because of upside rather than the 2012-13 season.
As a result, some of the best rookie seasons may be produced by guys who slid down the draft board a bit. What they lack in apparent potential, the should make up for with first-year campaigns that earn them some serious recognition.
Think Landry Fields.
Here are six guys from this year's draft class who will outperform their draft position.
Damian Lillard, Portland Trail Blazers—Drafted 6th Overall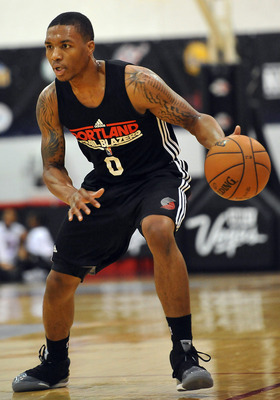 Jayne Kamin-Oncea-US PRESSWIRE
It might sound a bit ridiculous to suggest a guy will play better than his draft position suggests when his draft position was number six.
But, Damian Lillard is a different story.
He could very well earn some Rookie of the Year honors despite having been taken after standouts like Anthony Davis, Michael Kidd-Gilchrist and Bradley Beal. Before you roll your eyes, consider a few things.
Lillard was absolutely fantastic in Summer League play, earning co-MVP recognition on account of the 26.5 points and 5.3 assists he averaged through four games. His shooting wasn't especially efficient, but then again, he was taking 20 field-goal attempts per contest.
Looking forward, expect Lillard to have plenty of opportunity to shine in the Portland Trail Blazers' thin backcourt rotation. He'll be a starter, and he'll get plenty of minutes.
And, Portland will depend heavily on his offense. Guys like MKG and Beal may prove the better selections in time, but you might not know it from their rookie seasons alone.
Lillard could have a special one.
Jeremy Lamb, Houston Rockets—Drafted 12th Overall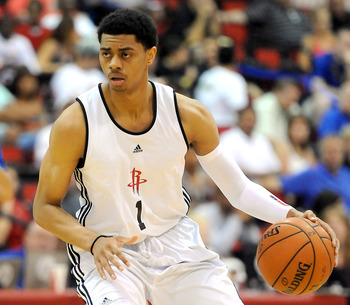 Jayne Kamin-Oncea-US PRESSWIRE
Whether Jeremy Lamb remains with the Houston Rockets or winds up traded before all is said and done, this much is certain: He'll be playing an important role for a rebuilding team.
If there weren't other premium shooting guards like Terrence Ross, Dion Waiters and Austin Rivers on the board, Lamb almost certainly would have been a top-10 pick at the very least.
After an impressive Summer League showing in which he averaged an efficient 20 points through five contests, you have to wonder if he shouldn't have been taken before some of those guards.
Lamb is a capable defender and a very good shooter. He's also one of this draft's most NBA-ready players.
Though he'd have to share some time with Kevin Martin in Houston, Lamb is still one of the few perimeter players on this roster who can score a lot of points. He'll get his chances.
John Henson, Milwaukee Bucks—Drafted 14th Overall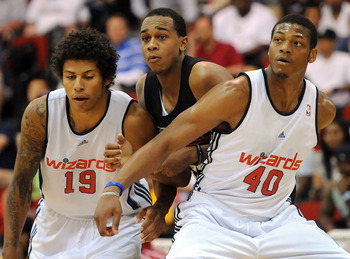 Jayne Kamin-Oncea-US PRESSWIRE
John Henson is more of a wiry power forward than a legitimate center, and that's probably why both Andre Drummond and Meyers Leonard were taken first.
Henson could make the Detroit Pistons and Portland Trail Blazers think twice about those respective decisions, if he hasn't already. Often overshadowed by teammate Tyler Zeller at UNC, Henson is already making a name for himself in anticipation of his professional debut.
He averaged 18.3 points on 53 percent shooting through four Summer League games, suggesting he isn't just the defensive specialist he was billed to be.
The Milwaukee Bucks already have some depth in the paint, but not enough to keep Henson benched if he continues to play like this.
Terrence Jones, Houston Rockets—Drafted 18th Overalll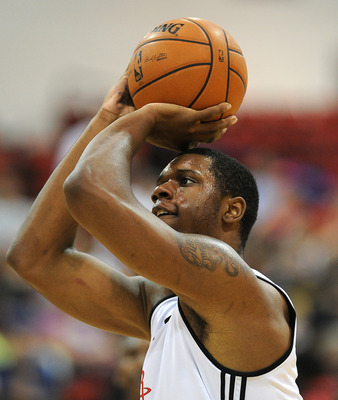 Jayne Kamin-Oncea-US PRESSWIRE
It's easy to be forgotten when you play alongside guys like Anthony Davis and Michael Kidd-Gilchrist. Terrence Jones' exceptional teammates were both a blessing and a curse.
They helped secure him a 2012 NCAA championship, but they also obscured just how good of a player he was.
In five Summer League games, Jones averaged 18 points in just 25.2 minutes per contest, while shooting 50 percent in the process. He also tacked on 8.6 rebounds while he was at it. It was an impressive showing to say the least.
Like new teammate Jeremy Lamb, Jones should have an abundance of opportunities with the Houston Rockets. His size and versatility should earn him plenty of playing time, as should his better-than-average defense.
John Jenkins, Atlanta Hawks—Drafted 23rd Overall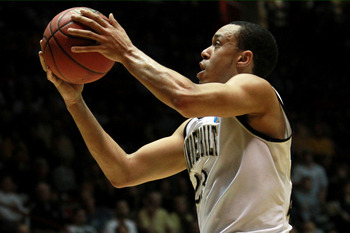 Ronald Martinez/Getty Images
No, he's not much of a defender.
But, John Jenkins is one heck of a shooter, maybe even the best in his draft class. With Joe Johnson no longer in Atlanta, the Vanderbilt product should have an opportunity to get a few looks at the basket.
It doesn't hurt that the Hawks are a young team in general. Jenkins should get his chances early and often as head coach Larry Drew grooms him to play alongside point guard Jeff Teague. He'll still have to fight guards Lou Williams and Devin Harris for playing time, but the somewhat undersized Jenkins actually has a size advantage in comparison.
He averaged over 15 points per game in Summer League play, and it wouldn't be at all surprising to see him become a regular component of this season's rotation.
Arnett Moultrie, Philadelphia 76ers—Drafted 27th Overall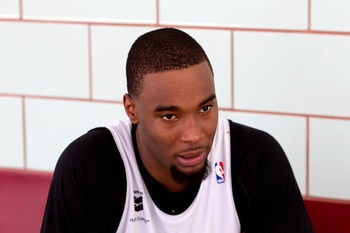 Derick E. Hingle-US PRESSWIRE
After his impressive play in the NCAA Tournament, it was surprising to see Arnett Moultrie fall so far in the draft.
It was even more surprising given that he had some of the best physical tools in the draft. He's an explosive leaper who can crash the offensive glass, and he's also got a nice touch from the perimeter.
More importantly, the Philadelphia 76ers need this guy.
With Elton Brand amnestied, Philly is a bit thin at the 4 spot. Moultrie might not be a starter from day one, but he could very well earn himself some solid playing time and put up numbers you wouldn't expect from someone taken near the end of the first round.
Getting the Miami Heat to cough this guy up was a savvy move by the 76ers.
Keep Reading