5 Positional Battles That Will Shape the Tennessee Titans' 2012 Season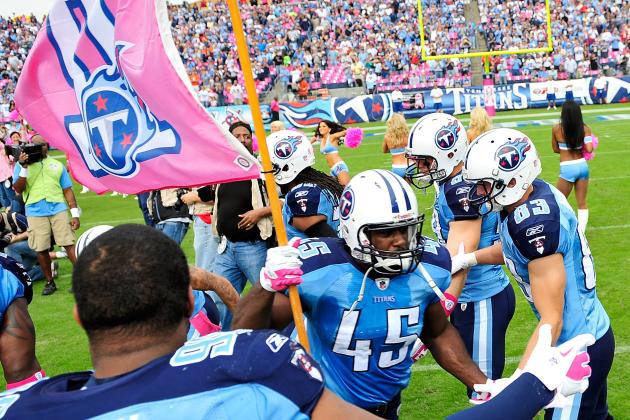 Grant Halverson/Getty Images

Every training camp, starting spots are up in the air as returning starters are forced to compete for their spot on the roster.
In 2012, the Tennessee Titans face a number of positions that could end up being the difference between a disappointing season and a run at its first playoff appearance in the post-Jeff Fisher era.
Looking over the roster, some of these battles have been talked about at great lengths, while others have been able to fly under-the-radar in light of the quarterback competition and Kenny Britt's latest arrest.
The decisions the coaching staff makes as we move towards the regular season will impact every aspect of the team's difficult early season schedule.
Begin Slideshow

»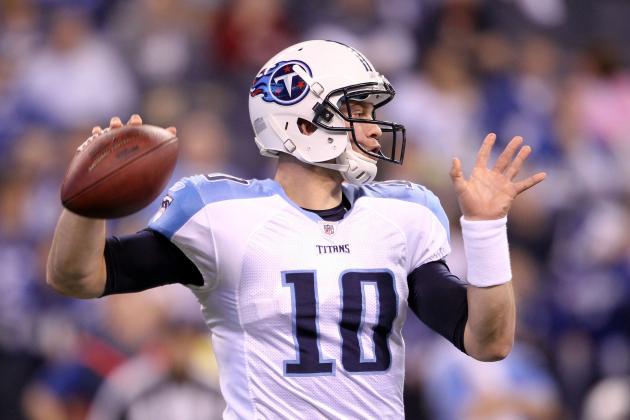 Andy Lyons/Getty Images

In arguably the most talked about positional battle in the division, we have the returning veteran Matt Hasselbeck competing with second-year quarterback Jake Locker.
Hasselbeck has plenty of experience as a starter, leading the team to a 9-7 record last season after a lockout shortened offseason.
After getting off to an incredibly fast start, Hasselbeck stumbled down the stretch, throwing three touchdowns and eight interceptions from Week 10 to Week 16 as the Titans fell just short of a playoff berth.
Hasselbeck's edge in the battle comes from his playoff success and his proven ability to adapt to a changing offensive scheme.
Despite appearing in just five games last season, Locker made and impact each and every time he stepped on the field. Posting a quarterback rating of 99.4 and throwing zero interceptions in his first 66 attempts, Locker showed the explosiveness that made him the eighth pick in the 2011 NFL draft.
Munchak and the front office have a lot tied in to Locker's future, and it would come as no surprise if they were ready to hand the reigns to him as he enters his second year.
Advantage heading into camp: Jake Locker
Quinn's Prediction: Jake Locker takes the job after a strong preseason.

Joe Murphy/Getty Images

After signing a pricey extension and Kevin Mawae's retirement during the 2010 offseason, the Titans handed Eugene Amano the starting center spot, hoping that they had locked up one of the most important positions on the offensive line for the foreseeable future.
Unfortunately, Amano has been a significant let-down, failing to bring the intelligence or the skill that Mawae had.
Head coach Mike Munchak spent much of the offseason talking about how the center position would be up for grabs, and through the first few days of training camp, that seems to be the case.
Kevin Matthews and Amano have split first-team reps with Munchak saying that he plans to allow Velasco to see a few more snaps at the spot as training camp proceeds.
Matthews' pedigree is well-documented. He is related to multiple Hall of Famers and his father is arguably the best interior offensive lineman to ever play the game. He has looked good in spot duty but has not been on the field enough to make a fair judgment.
Fernando Velasco is a bit of a wild card. He has seen time at guard and center and has impressed every time. Right now he appears to be locked in a battle with Leroy Harris (more on that later) at right guard.
Advantage heading into camp: Eugene Amano
Quinn's Prediction: Fernando Velasco takes the starting spot by Week 4 of the regular season.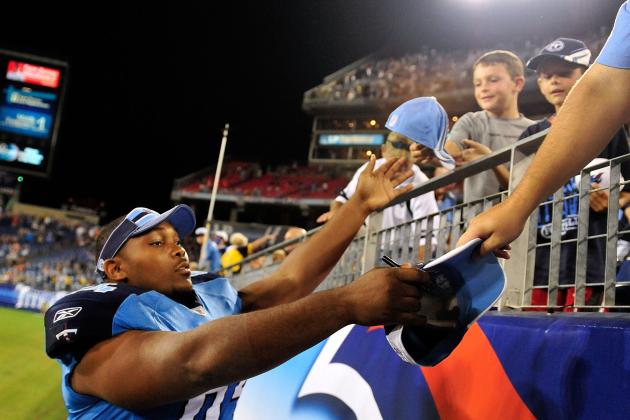 Grant Halverson/Getty Images

After Jake Scott's contract expired and the Titans brought in Steve Hutchinson to man the left guard spot, Leroy Harris and Fernando Velasco were left to compete for one guard position.
Much of this competition is based around what happens at center. If Velasco or Matthews is able to unseat Amano, it is possible that Amano would enter this competition.
Harris' struggles since entering the starting lineup have been widely discussed. After looking very good in spot duty with Mawae at center, Harris has struggled to show the ability and strength at the line that he demonstrated early in his career.
Harris still has potential and it is possible that he simply hasn't gelled with center Eugene Amano, whose move to center has seen a decrease in run-blocking quality over the last two seasons.
Velasco has taken a career path very similar to that of Harris. He has shown the ability to be a powerful blocker in practice and has looked good in spot duty, but similar questions surround his consistency.
Advantage heading into camp: Leroy Harris.
Quinn's prediction: As said previously, I expect Velasco to eventually take the starting center spot. The coaching staff has shown a bit of faith in Harris and will likely give him one last season to show what he's capable of.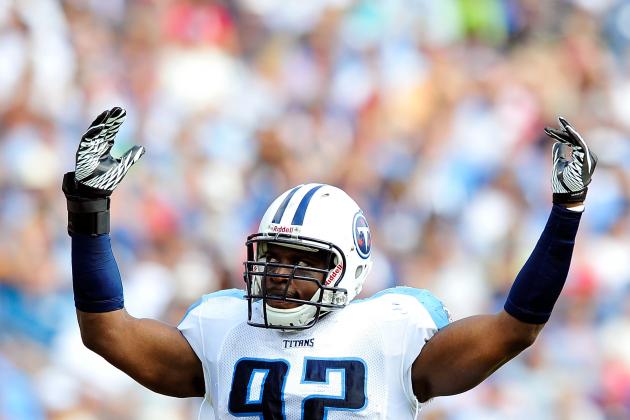 Grant Halverson/Getty Images

This competition resembles the quarterback battle in a few ways.
Each involve a veteran trying to hold off a younger, more athletic player, with the young gun showing dynamic playmaking ability that will be tough to keep off the field.
Witherspoon has had a great career and is coming off of a successful year where he was consistently in the right place. Despite that, the big play potential that defined the early part of Witherspoon's career seemed to fade as he has lost a bit of the quickness and powerfulness that used to be the strongest part of his game.
Zach Brown, despite being labeled soft by many draft prognosticators, has shown the speed and skill that made him a second-round pick.
Advantage heading into camp:Will Witherspoon
Quinn's Prediction: Witherspoon is likely to hold off Brown in what will probably be his last year as a starter in Nashville. With two second-year players already starting at linebacker, his experience can round out one of the stronger units on the team.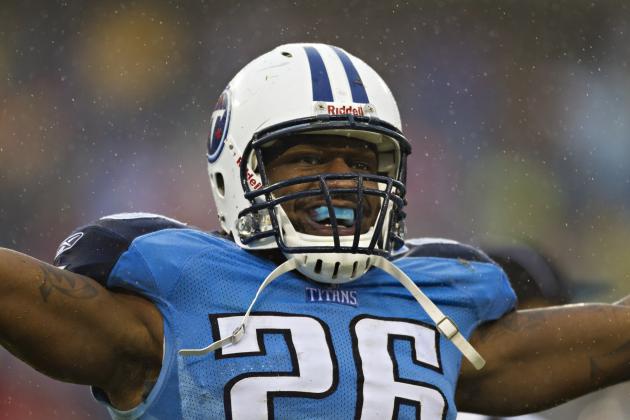 Wesley Hitt/Getty Images

Heading into training camp, many assumed that Jordan Babineaux was locked into the starting safety spot opposite Michael Griffin.
However, through the first few days of camp, Robert Johnson has shown that he is not ready to hand the job over so easily. After practicing with the first team on the second day of practice, Johnson has been flying all over the practice field, making plays and showing the athleticism that most thought he would flash earlier in his career.
Babineaux was solid for the Titans last year and, similar to Witherspoon at linebacker, provides some veteran leadership to a rather young unit. With that said, he is not a great tackler and will occasionally find himself out of position in pass-coverage.
If Robert Johnson can bring this attitude and aggressiveness to game days, he will have a chance to see the field early and often this year.
Advantage heading into camp: Jordan Babineaux
Quinn's Prediction: Robert Johnson is my surprise pick to enter the regular season as a starter. He has the size and speed to play strong safety and could have a bright future if he develops some level of consistency.