Chael Sonnen: What's the Next Step in the Career of Sonnen?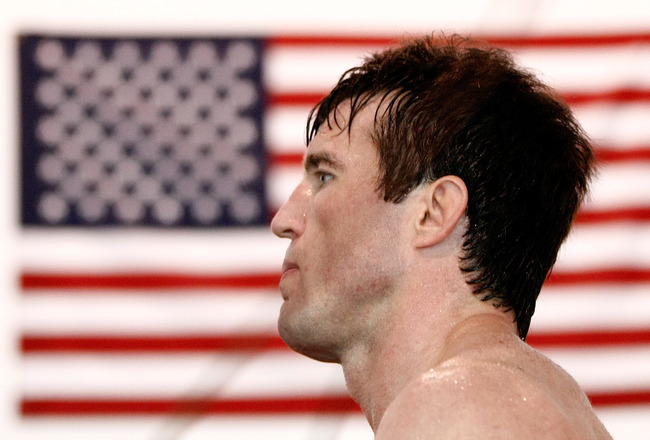 Jonathan Ferrey/Getty Images
Two years ago, Chael Sonnen rose to the pinnacle of the mixed martial arts world from total obscurity in the doldrums of the middleweight division, selling out one of the biggest UFC events in history and waking up the next day in search of a career.
His loss to Anderson Silva was the second in quick succession and so utterly decisive that, so long as the Brazilian remains champion, the path back to title contention is next to impossible.
There is no clear next step for the man, as he waits and contemplates his future. He's talked of moving up to 205 to rejuvenate his career and there are others who have suggested a move outside the sport, into the world of professional wrestling, for example. Here's a brief assessment of his options.
Move to Light Heavyweight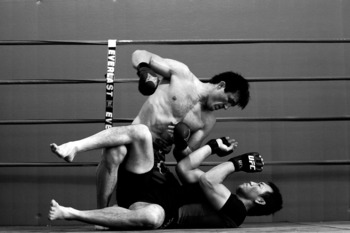 Jonathan Ferrey/Getty Images
Sonnen has talked of moving up to 205 before. Back in 2011, when an injury to Rashad Evans meant that champion Jon Jones was in search of an opponent, Sonnen threw his hat in the cage.
That suggestion was laughed at by the powers that be, but it is not such a farfetched suggestion.
The Oregon native walks around at over 230 lbs and cuts a massive amount of weight leading up to his fights. He's a huge middleweight and there's no reason why he could not find a home in a division that boasts men of similar size and stature, such as Lyoto Machida and Mauricio Rua.
After all, his mentor Dan Henderson routinely flits between light heavyweight and middleweight, and has found success in both divisions.
Sonnen's other mentor, Randy Couture, who was crowded out of the heavyweight division, revived his career by dropping down to 205, and Sonnen says that he would like to model Couture in that respect.
But dropping down a weight division and going up one are two different things.
It's relatively common for fighters to drop down a division and find success that way than to move up, where the men are much bigger and tougher.
And even at 205, it is not clear whether Sonnen would be able to cut a path to the title like he craves.
The division is not exactly stacked, but if he was to make his home there, Sonnen would have to contend with some of the best wrestlers in MMA.
This is the division that houses Rashad Evans, Phil Davies and Ryan Bader for starters, and stylistically these are horrible matchups for Sonnen—and that's not to mention Jones himself.
Nevertheless, having gone on two title runs in the middleweights and failed, it would make some sense for Sonnen to move up than carry on at 185.
Go into Pro Wrestling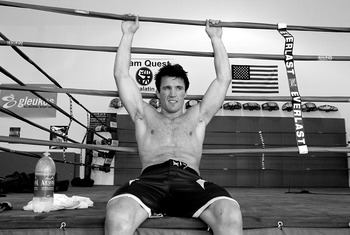 Jonathan Ferrey/Getty Images
Much has been written of Sonnen's knack of cutting a promo and hyping a fight. The world of professional wrestling is a world that the fighter is well schooled in.
A huge pro wrestling fan and the friend of two-time WWE champion CM Punk, Sonnen could easily find a home in that promotion and shine.
He has the shtick of a classic heel and has the fan following which could make him a huge crossover star.
Having just come off one the biggest pay-per-view events in the UFC's history, Sonnen could easily replicate the same success over there.
Except that Chael has already suggested that he has no interest in moving over to "pretend fighting". In an interview with MMA Junkie last month, he let it be known that he's "just a fan" and that's where his involvement in the sport ends.
Stay at Middleweight and Hope Someone Unseats Silva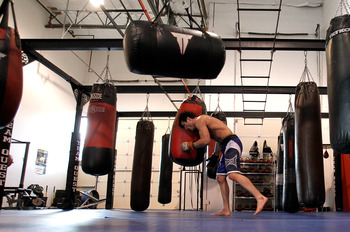 Jonathan Ferrey/Getty Images
Any way you look at it, Sonnen is a highly talented middleweight with a string of convincing wins to his name.
He gave Anderson Silva what was arguably the toughest fight of his career and within two years worked his way back to title contention.
Looking at the current crop of middleweights, there are still fights for him against men he's yet to face.
Rising stars such as Alan Belcher, Tim Boetsch and Chris Weidman could be perfect opponents for him to cut his teeth. And, if any one of them happens to unseat Silva, then he could find himself fighting for the title sooner than he thinks.
But to do that, he would find himself at the back of the line in the entire division. And considering how stacked it is becoming, it's a long way to the front.
Shoot for Another Go at Silva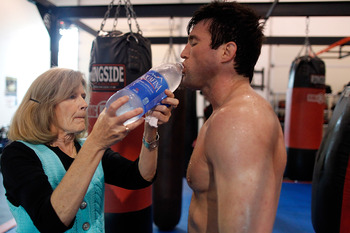 Jonathan Ferrey/Getty Images
It may be a long shot, but another fight against Silva, perhaps in Brazil this time, is not totally out of the question.
Sonnen's mouth got him there in the first place, and just because Silva could hold on to the title for a long time to come does not mean that Sonnen can't get back to title contention.
But he will have to play the waiting game and let the long line of middleweights take their shot first. That could mean an extended period as a journeyman fighter, with no big name contests ahead of him and, more importantly, without a few big pay days.
And even if he does have the patience to wait it out, there's no indication that, at 35, he has the longevity to work his way back to contention against Silva. More importantly, having already been beaten by the man twice, it's unlikely that he could generate the same amount of interest.
Become a Colour Commentator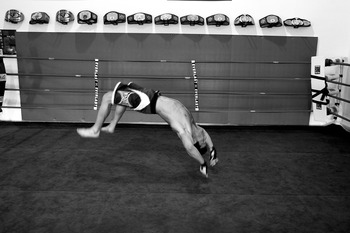 Jonathan Ferrey/Getty Images
Not everyone is enamoured with Sonnen's mouth. Amid all the comparisons to Muhammed Ali and his ability to hype a fight better than anyone in MMA, his diatribes and monologues often come across as cheesy, incoherent and idiotic. At other times, they are hilarious.
Either way you look at it, Sonnen is a compelling media personality, and it would be a great loss to MMA if he fades away from the limelight after the sun sets on his career.
It is likely that we have seen the best of Sonnen inside the cage and that the man will never see a title shot again. That makes it the perfect time for him to remove himself from the front line and follow in the footsteps of Bas Rutten, Kenny Florian or Frank Shamrock as a colour commentator for the UFC.
He is a charismatic figure and often charming when he chooses to be, and viewers instantly warm to him when he decides to show humility. But all the while, he has no fear in speaking his mind, and that would make him the perfect candidate for a more prominent media role.
Retirement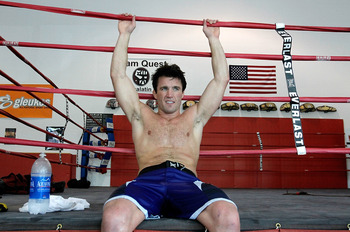 Jonathan Ferrey/Getty Images
There's more to Chael Sonnen than the MMA.
He is a licensed realtor and once held public office (in an uncontested election).
He has shown deep interest in politics, even though he often plays the Republican caricature, and could well garner a large public following.
The only problem is he's a convicted felon, having pleaded guilty to money laundering in 2011. That may disqualify him from all of the above, but still, he's shown astuteness and could be business savvy in a life well beyond mixed martial arts.
And that's where he may shine next.
Keep Reading