10 NBA Players Primed for Comeback Seasons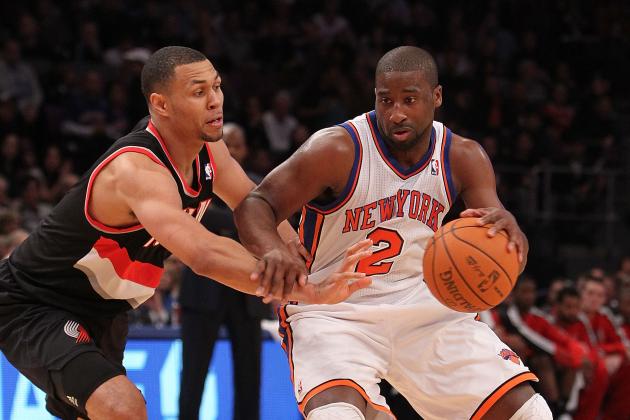 Nick Laham/Getty Images

For professional athletes, careers don't always pan out as expected. Injuries, attitude problems and poor chemistry are just a few of the factors that can derail even the most talented athlete.
This article features 10 NBA players who, for a variety of reasons, have not produced to the levels they are capable of, but who should have great opportunities to resurrect their careers going forward.
And no, Kwame Brown is not on this list.
Begin Slideshow

»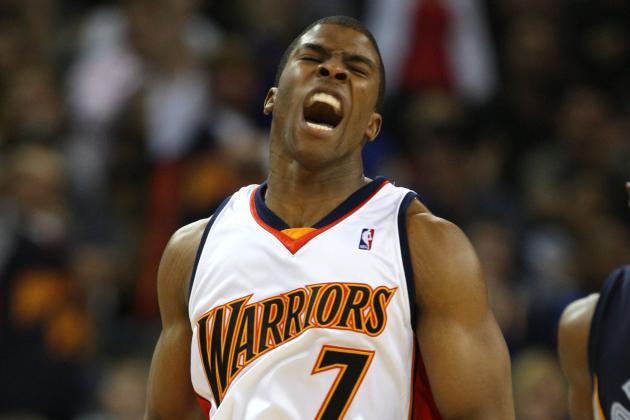 Jed Jacobsohn/Getty Images

2011-12 Stats: 2.3 PPG, 0.3 SPG in 6 MPG (Played only three games)
Position: SG
Age: 28
2012 lottery pick Dion Waiters has been heralded as the shooting guard of the future for the Cavs, but he struggled during the summer league and may perform best in the sixth man role he held at Syracuse.
Kelenna Azubuike, if healthy, would be a great candidate to start alongside Kyrie Irving in the backcourt. Azubuike is a deadly shooter and gritty defender who averaged 13.9 points and 4.6 rebounds per game with the Warriors during the start of the 2009-10 season prior to the knee injury that derailed his career.
Azubuike may never reach double-digit scoring averages again, but in Cleveland, he will have the opportunity to prove he has recovered from a devastating injury and is ready to once more become a factor in the NBA.
Andy Lyons/Getty Images

2011-12 Stats: 11.5 PPG, 4.4 RPG, 1 APG in 23.1 MPG
Position: SF/PF
Age: 23
Despite coming off a breakout 2010-11 campaign during which he averaged close to 20 points per game, Michael Beasley fell back into a limited reserve role last season with the Timberwolves. Beasley's flaws once again became the most discussed aspect of his game, as he drew criticism for his apathetic defense and questionable shot selection.
However, after signing with the Phoenix Suns this offseason, Beasley may have found the perfect situation that will mask his flaws and allow him to play to his strengths.
The Suns, like Beasley, have never been known for their defensive prowess and rely on an up-tempo, free-flowing offense to outscore opponents. The super athletic, sweet-shooting Beasley has the potential to put up huge numbers as the Suns' go-to scorer this upcoming season. Expect Beasley to release his inner Carmelo Anthony and finally surpass the 20-point per game threshold.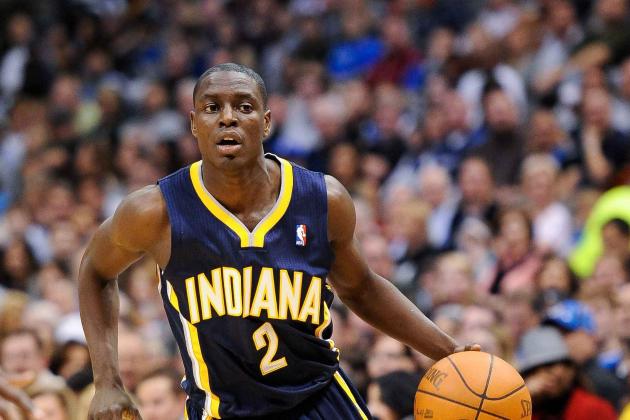 Jerome Miron-US PRESSWIRE

2011-12 Stats: 10.3 PPG, 3.1 RPG, 4.8 APG in 31.3 MPG
Position: PG
Age: 24
Darren Collison's career got off to a tremendous start during his rookie season in New Orleans, but his stats have diminished in every year since. Collison failed to live up to expectations with the Indiana Pacers, and after George Hill replaced him as the starting point guard towards the end of last season, it became clear Indiana was moving in a different direction.
Now, after being traded to the Dallas Mavericks, Collison will have another shot to establish himself as one of the league's top point guards. Collison should start from day one, and the speedy guard should fit perfectly in Dallas' up-tempo offense.
Collison is certainly optimistic about the chance to play alongside superstar forward Dirk Nowitzki and expects to succeed in a system that allowed other quick, undersized guards like Jose Barea and Jason Terry to thrive off the pick-and-roll.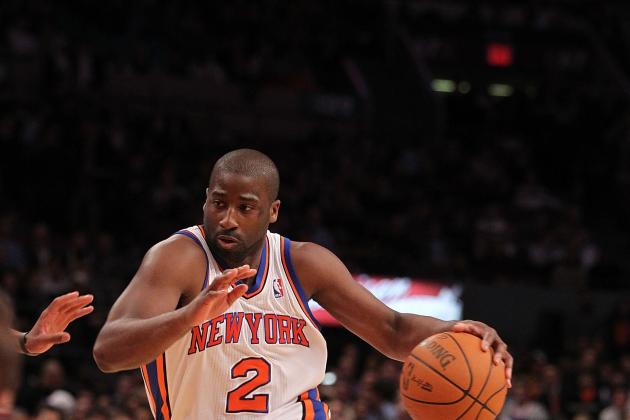 Al Bello/Getty Images

2011-12 Stats: 11.4 PPG, 6.5 APG, 1.3 SPG in 31.8 MPG
Position: PG
Age: 28
Despite a failed 2011-12 campaign with the Portland Trail Blazers, Raymond Felton's confidence remains undiminished as he returns to the Big Apple. At his second introductory press conference with the Knicks, a visibly relieved Felton even went so far as to declare himself a superior player to basketball icon Jeremy Lin.
Comparisons aside, Felton undoubtedly thrived during his original 54-game stint with the Knicks, during which he averaged 17.1 points and 9 assists per game while meshing well with Amar'e Stoudemire. Although it seems unlikely he will repeat those numbers on such a deep New York team, a slimmed-down, motivated Felton could be all the Knicks need to rise to the status of legitimate contender.
Kevin C. Cox/Getty Images

2011-12 Stats: 12.5 PPG, 2.3 RPG, 2.4 APG in 26.9 MPG
Position: SG
Age: 29
Ben Gordon failed to live up to his hefty contract during his two years with the Detroit Pistons and was considered a potential amnesty candidate on more than one occasion.
Gordon spent much of his time in Detroit coming off the bench, but as a new member of the Charlotte Bobcats, Gordon could find himself back in a starting role. The Bobcats are devoid of three-point shooters, and with lottery-pick Michel Kidd-Gilchrist sure to start at small forward, Charlotte may have no choice but to pencil in Gordon at the two as the team's designated shooter.
Gordon was a 20-point scorer during his time with the Bulls and could see his numbers return to those previous heights as a leader on the league's worst team.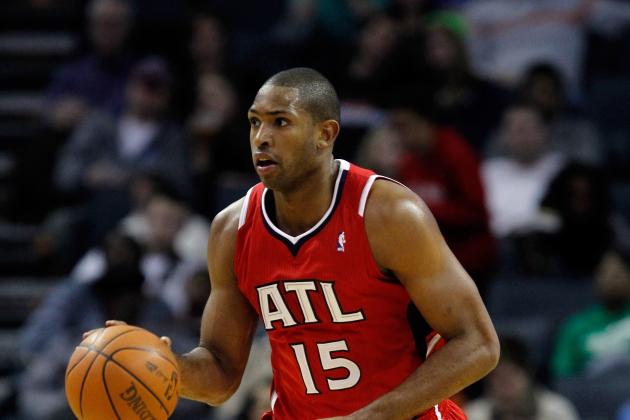 Streeter Lecka/Getty Images

2011-12 Stats: 12.4 PPG, 7 RPG, 1.3 BPG in 31.6 MPG
Position: PF/C
Age: 26
Al Horford's fifth NBA season lasted just 11 games before he suffered a season-ending shoulder injury that crushed Atlanta's already fragile championship hopes.
After a summer makeover centered on purging Joe Johnson's contract from their payroll, the Hawks won't be contending anytime soon. However, the team sent a clear message that its plan for the future is focused on Horford and his frontcourt mate, Josh Smith.
Horford should assume a much greater offensive role this coming season and bounce back for a career year on the new-look Hawks.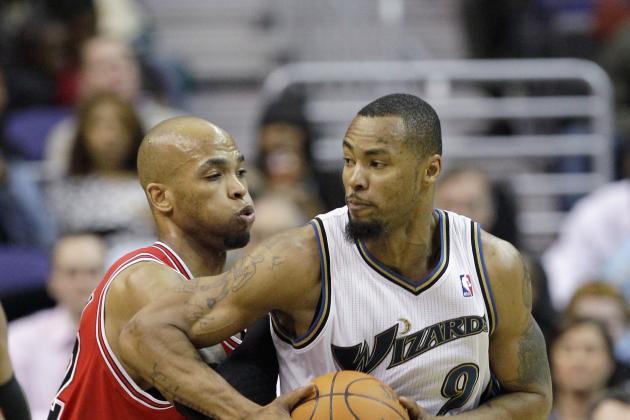 Rob Carr/Getty Images

2011-12 Stats: 7.8 PPG, 3.9 RPG, 1 APG in 26 MPG
Position: SF/PF
Age: 32
Rashard Lewis' role with the Heat will be fairly straightforward: take threes, make threes. If he's feeling particularly healthy and/or motivated, he could even pull down a few boards.
Either way, Lewis will benefit from plenty of open looks, courtesy of two superstars, the league's best three-point shooter and a supporting cast that consistently proves it should not be underestimated.
Throughout his career, Lewis has proven to be an outstanding three-point shooter, and as a complimentary piece to such a talented core, his consistency and confidence should return to their prior levels.
And if LeBron's move to the power forward spot proves to be permanent, Lewis could even find himself starting as the other forward in a versatile starting lineup that would allow Ray Allen, Shane Battier and Udonis Haslem to anchor a much improved second unit.
Goosebumps?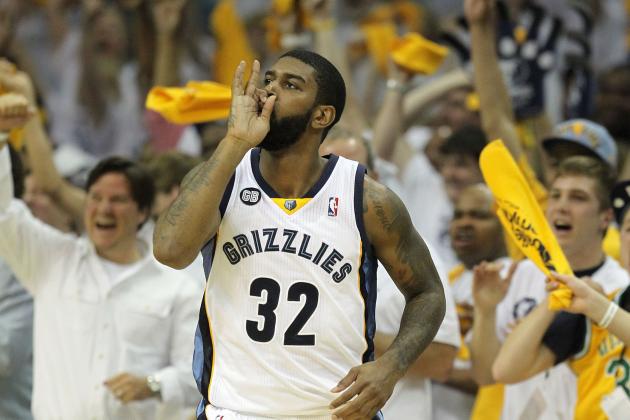 Andy Lyons/Getty Images

2011-12 Stats: 12.6 PPG, 3.2 RPG, 2.6 APG in 26.8 MPG
Position: SG
Age: 24
O.J. Mayo was an above-average sixth man in his past two seasons with the Memphis Grizzlies, but it remains clear that Mayo is at his best in a starting role. As a new member of the Dallas Mavericks, Mayo will have the opportunity to start and serve as the second option offensively after Dirk Nowitzki.
Mayo's inconsistency has been a major concern throughout his career, and there's no guarantee he will regain his shooting touch with Dallas. But he has produced at a far greater level as a starter thus far in his career, and an increase in minutes and therefore confidence should help Mayo get his career back on track.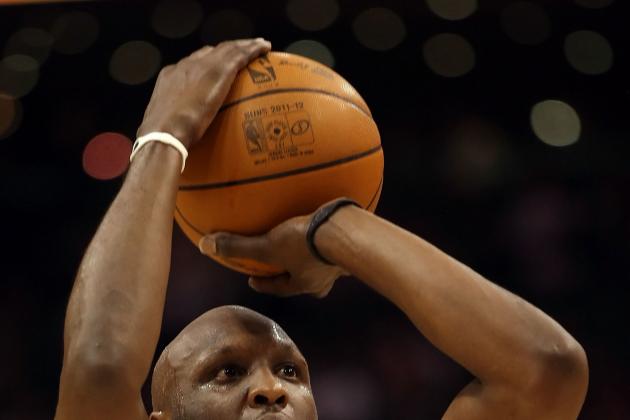 Christian Petersen/Getty Images

2011-12 Stats: 6.6 PPG, 4.2 RPG, 0.4 BPG in 20.5 MPG
Position: PF/SF
Age: 32
Lamar Odom was absolutely terrible in his one season with the Dallas Mavericks. Odom posted a dismal 9.26 PER and played without a semblance of confidence or comfort.
The Los Angeles Clippers recently traded for Odom in the hopes that a return to L.A. will re-motivate Odom and transform him back into one of the most versatile power forwards in the league.
With the weight of his celebrity wife's disapproval off his shoulders, Odom will be able to refocus on basketball and retake his place as one of the league's top sixth men.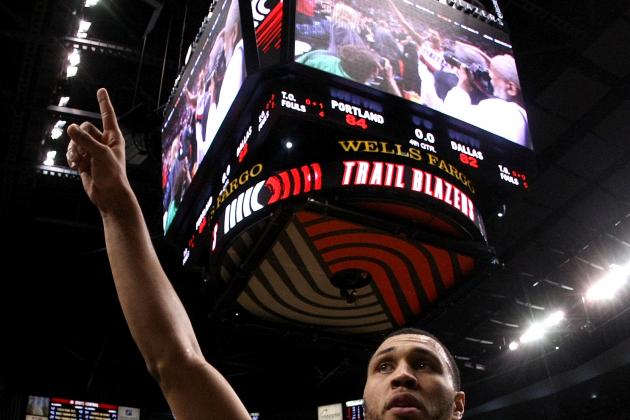 Jonathan Ferrey/Getty Images

2011-12 Stats: N/A
Position: SG
Age: 28
Based on pure talent, Brandon Roy is a top-five shooting guard in the NBA. Unfortunately, Roy's brief career as an All-Star in Portland was undermined by a pair of poorly functioning knees that forced him to retire prior to the 2011-12 season.
After announcing his comeback, Roy signed a lucrative two-year deal with the Minnesota Timberwolves. Roy is capable of playing any of the three wing positions, and even if his knees will only permit him 20 minutes per game, he can be a veteran leader and potential closer on this young Minnesota team.
There's no way of knowing which Roy the Timberwolves will inherit, but if he's even close to the player he used to be, Minnesota could be looking at a return to relevance.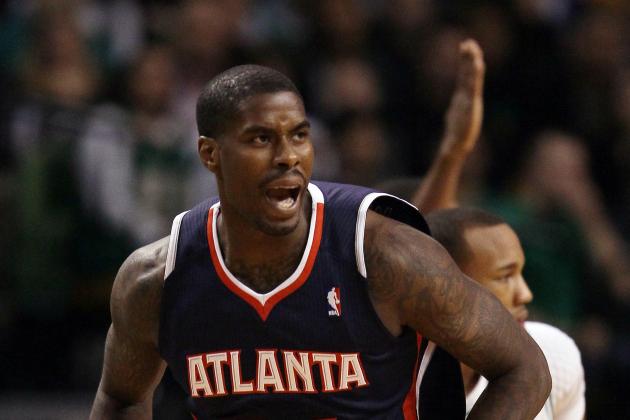 Elsa/Getty Images

2011-12 Stats: 10.2 PPG, 5.2 RPG, 1.2 APG in 26.3 MPG
Position: SF
Age: 26
Marvin Williams didn't pan out to be the kind of player the Hawks expected he would be, but he remains a starting-caliber small forward and a prime candidate to assume that role in his first year with the Jazz.
Williams was never a great fit in Atlanta, and with an improved three-point shot and the weight of unmet expectations off his shoulders, he seems primed to get his career back on track.