With the Sharks Still Standing Pat, Is Wilson Doing His Job?
Use your ← → (arrow) keys to browse more stories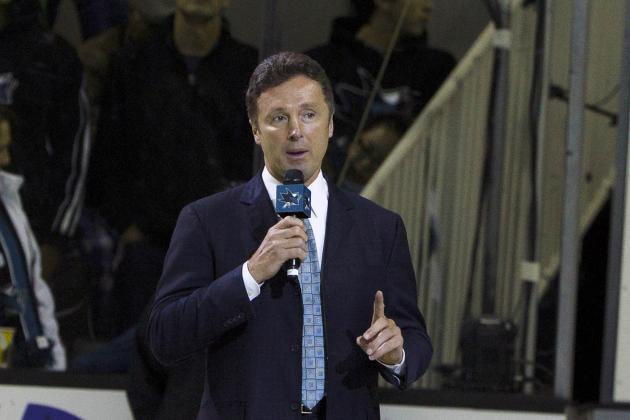 Jason O. Watson-US PRESSWIRE

Apologies for my absence on the site last week, I was traveling back from Ireland and got caught up in plane delays, buses, and an annoying Italian guy who spilled wine on my seat on a ten-hour flight. If it makes you feel any better, I'm as sore as a Vancouver Canucks fan after the playoffs. Well, maybe not that sore.