The Sexiest Action Shots of the Olympics so Far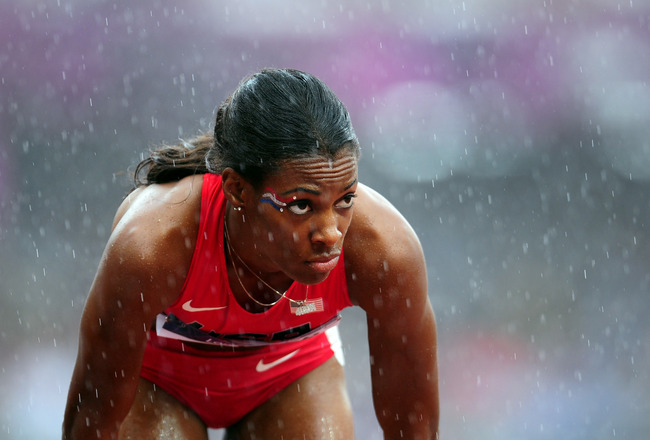 Stu Forster/Getty Images
Most of the world's sports fans may be discussing the Olympic decoration of Michael Phelps, but this year's Games have been more about grace and beauty than athletic accomplishment.
Before you fall of your rocker, wasn't it the Olympians themselves who spoke about a lustful atmosphere in the Olympic Village? It was two-time gold medalist Summer Sanders who stated the alternate Games motto as, "What happens in the village stays in the Village."
With that said, let's embrace the sexy route and appreciate the vast array of action shots that are sure to stir up the crowd. Here are the sexiest of the Games so far.
A round of applause for the talented cameramen.
20. From China with Love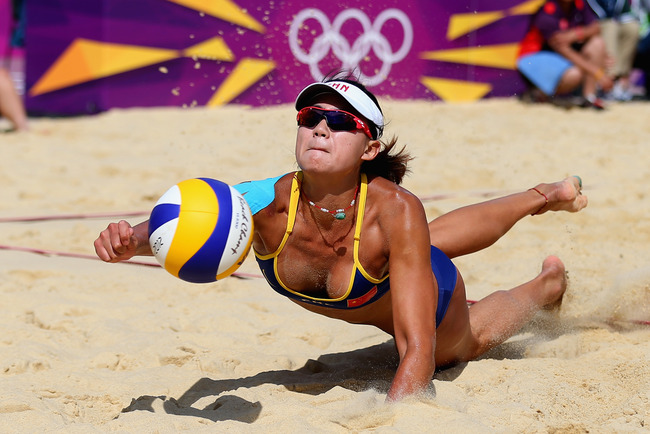 Ryan Pierse/Getty Images
China's Xue Chen and Zhang Xi trounce the Greek tandem of Vasiliki Arvaniti and Maria Tsiartsiani 2-0 on Wednesday to advance to the knockout stage of the women's beach volleyball. No spike left behind.

19. The Art of Dominance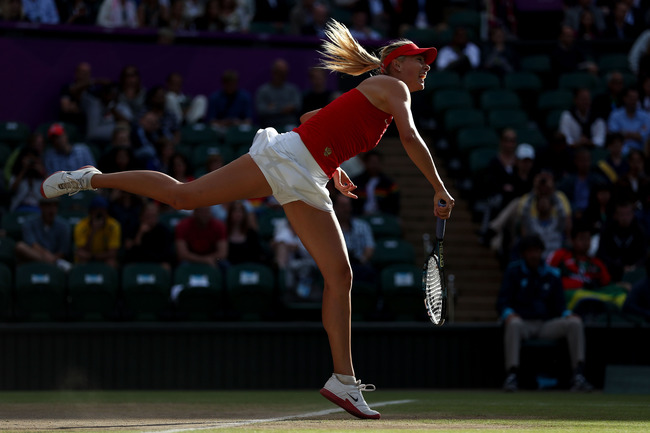 Clive Brunskill/Getty Images
By defeating Russian teammate Maria Kirilenko 6-2, 6-3 in the semifinals at Wimbledon, Maria Sharapova advanced to the final, where she'll face either No. 1 Victoria Azarenka or Wimbledon champ Serena Williams. Excitement brewing.
18. Diving, Living, Thriving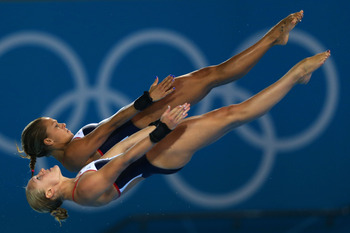 Clive Rose/Getty Images
17. Basking in the Ambiance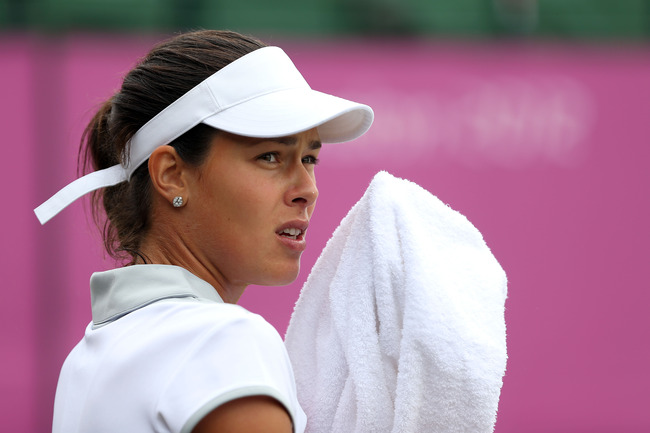 Clive Brunskill/Getty Images
Don't put that camera on me, you don't know what I'm about.
Serbia's Ana Ivanovic doesn't like to be judged, or quoted falsely.
16. Unified Support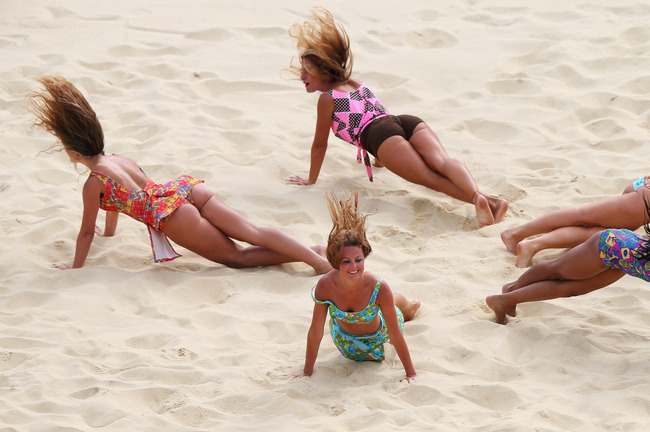 Ryan Pierse/Getty Images
The most elegant synchronization we've seen yet.
15. Defying the Odds
Image via vancouversun.com

Canada's Kristina Vaculik leads her prestigious club to greatness.
14. Sculpting a Legacy
Clive Brunskill/Getty Images
Russia's Maria Kirilenko shows off her ferocious forehand. A work of art.
13. Spiked Madness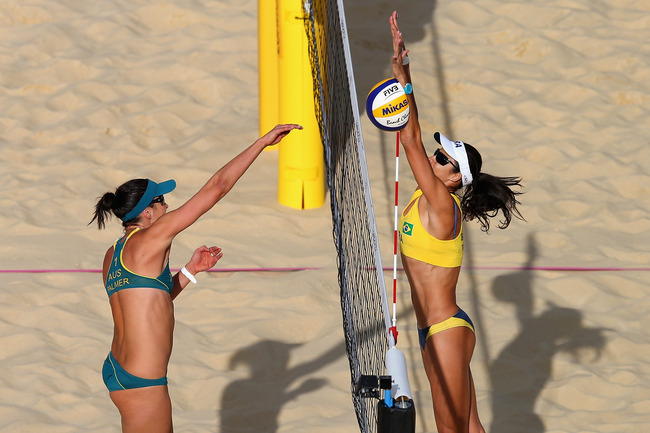 Ryan Pierse/Getty Images
Two breathtaking competitors collide to create a masterpiece.
12. Climbing the Charts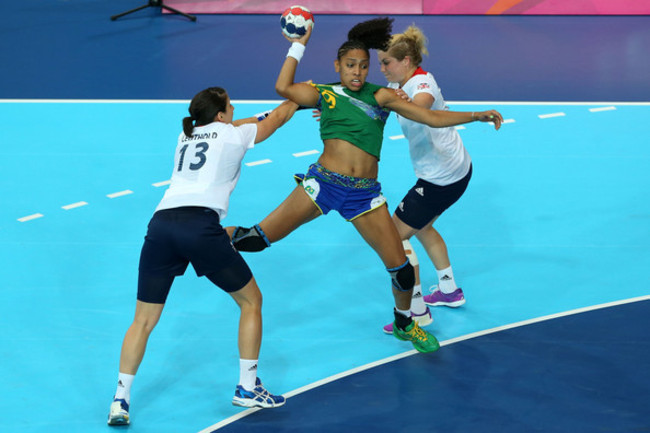 Image via undisputedlegal.wordpress.com

The Brazilians clearly can't be stopped in at least two sports. Breathtaking footage of greatness.
11. Achieving Destiny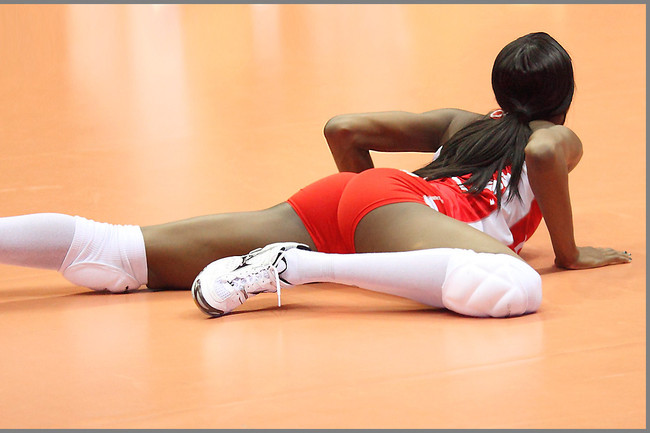 Image via greatlakes4x4.com

America's 6'3" beauty Destinee Hooker combines opposing optimism with a fiery crawl toward immortality. She can't be stopped.
10. Mastering Foot with Ball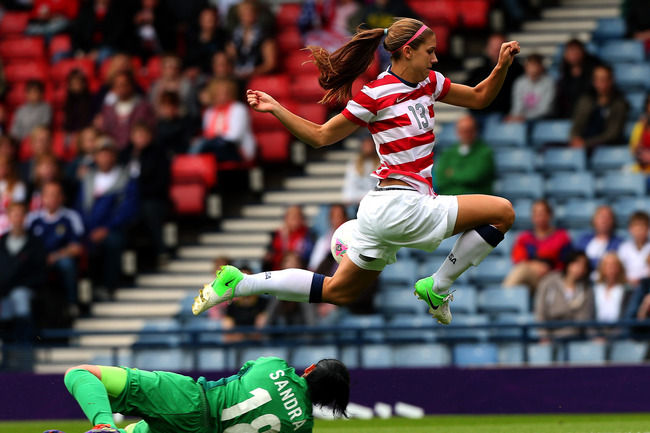 Getty Images/Getty Images
Alex Morgan doing what she does best. Kill it.
9. French Fried Fascination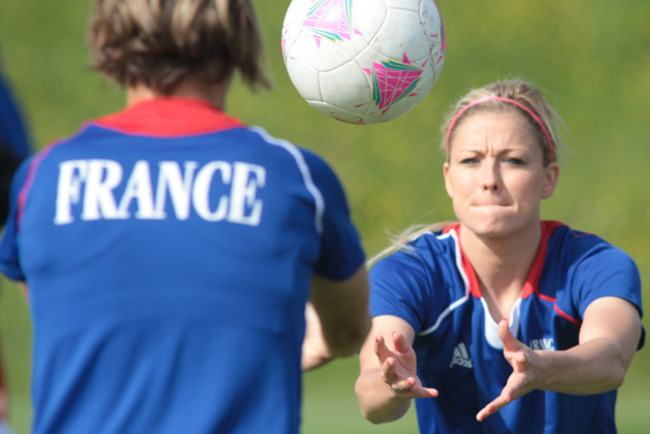 Image via fff.fr

8. Home Field Advantage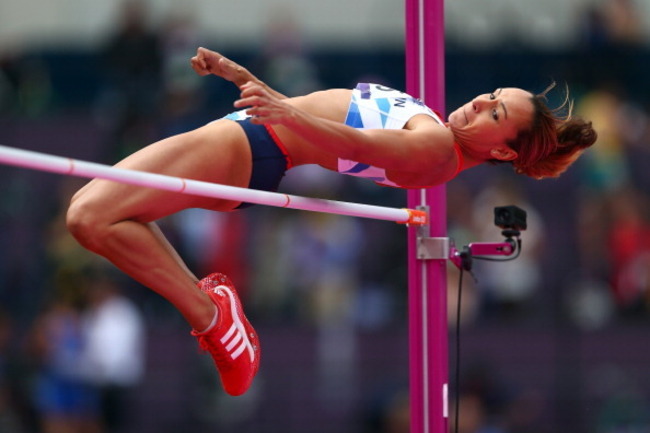 Michael Steele/Getty Images
7. Holy Holland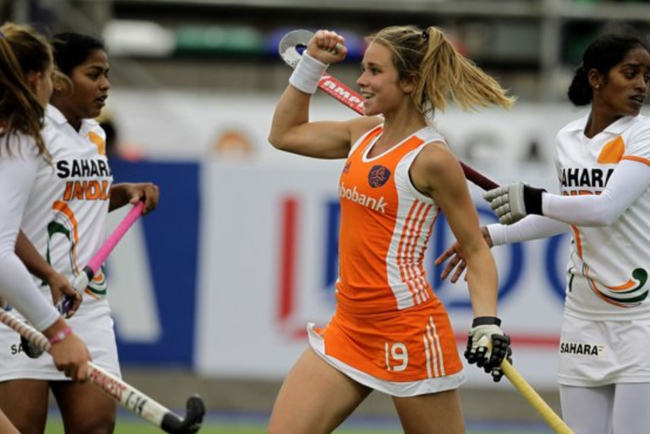 Image via secondstoryapt.tumblr.com

The undefeated Dutch field hockey squad is led by lovely midfielder Ellen Hoog. This breathtaking unit can't be stifled.
6. Halting Nature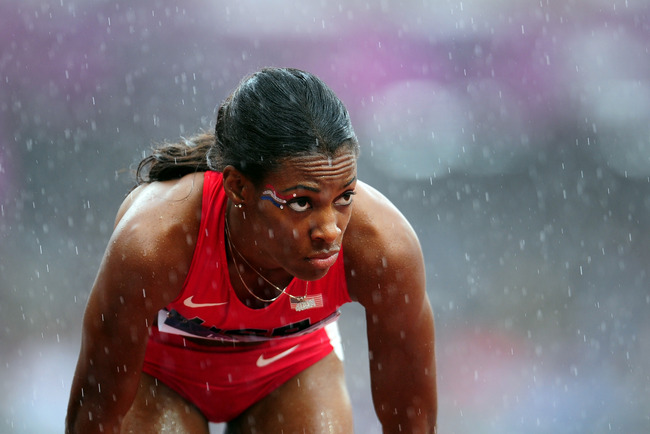 Stu Forster/Getty Images
Victory is only complete when torrential downpour shatters the exhaustion.
5. Preparation Is Key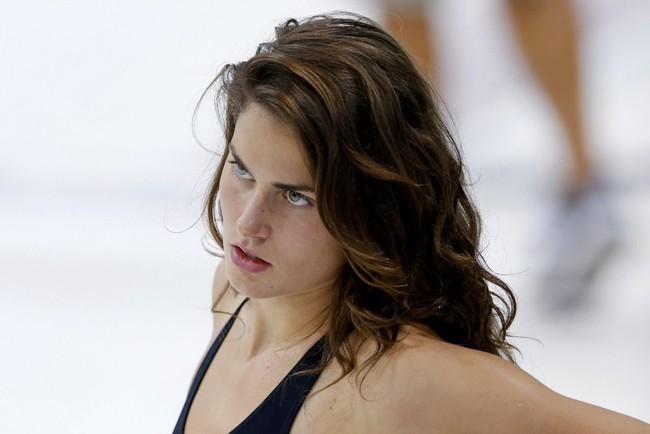 Image via ibtimes.co.in

Hungary's Zsuzsanna Jakabos stretches before her illustrious medley. Sheer focus.
4. Serving for Success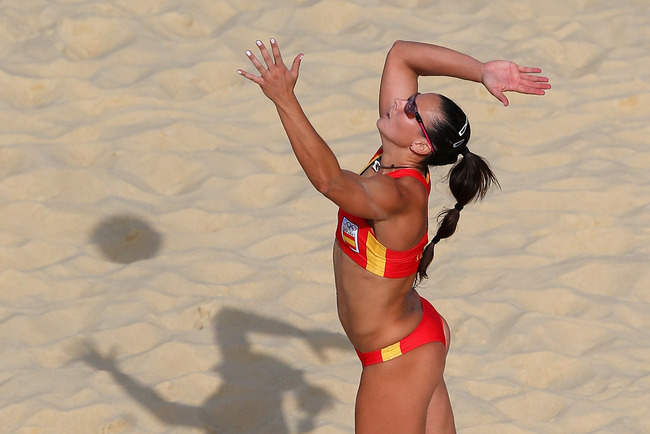 Ryan Pierse/Getty Images
Shadow eloquently matching the form, ball hovering overhead. Greatness is upon us.
3. British Brilliance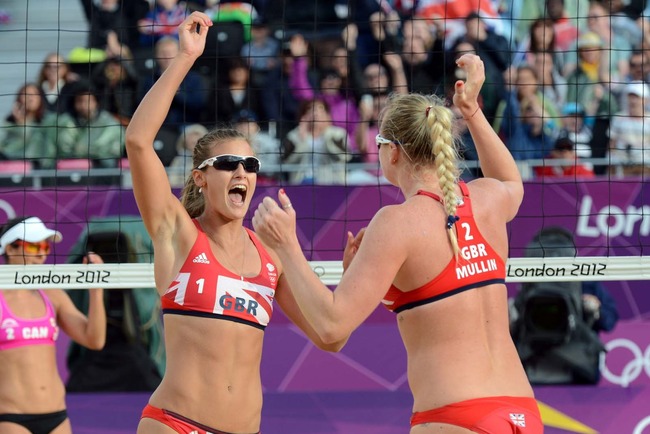 Image via cev.lu

British beach volleyball stars Zara Dampney and Shauna Mullin relish in their glory. A magnificent run until their heartbreaking elimination.
2. The Queen of the Games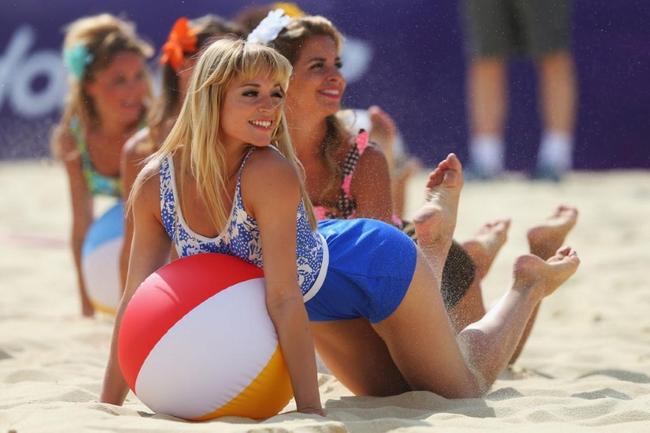 Image via bolshoymike.livejournal.com

Hosting the Olympics is a stressful responsibility, and the cheerleaders seem almost ready for lawn chairs and sweating glasses of lemonade.
1. Sanding Success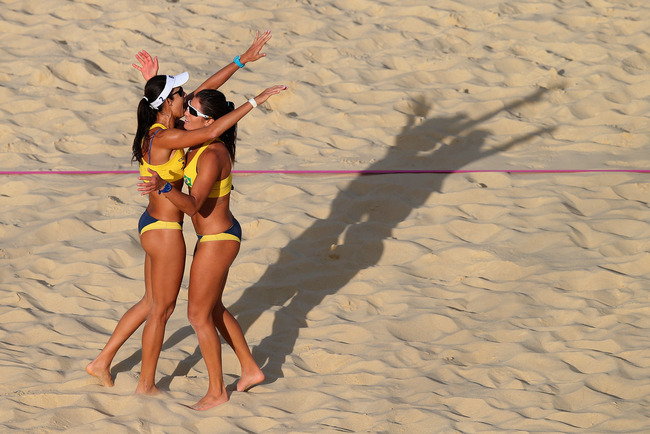 Ryan Pierse/Getty Images
Larissa Franca and Juliana Silva of Brazil complement their on-court magic with a beautiful exchange of respects.

Keep Reading