Breaking Down the Best and Worst of NFL Pro 32 Power Rankings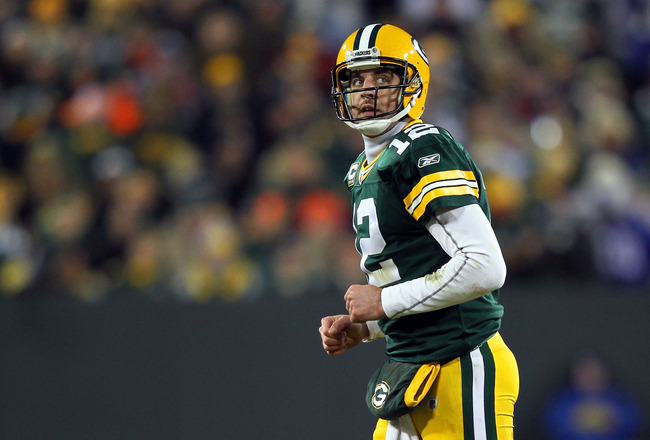 Jamie Squire/Getty Images
The Associated Press released its NFL Pro 32 Power Rankings this week, and, as with all power rankings, there were hits and misses.
A 12-member panel voted on the teams, with 32 points being awarded for a first-place vote and one point for a 32nd-place vote.
Here is an in-depth look at the best and worst of the AP's first power rankings of the season.
Best: 1. Green Bay Packers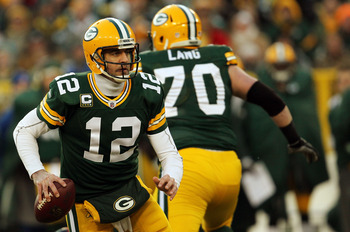 Jonathan Daniel/Getty Images
The Green Bay Packers were the NFL's best team in 2011. Before they fell in their divisional round playoff game to the New York Giants, they appeared to be on their way to repeating as Super Bowl champions.
This offseason, the Packers shored up their defense by drafting outside linebacker Nick Perry, defensive end Jerel Worthy and cornerback Casey Hayward. The team also returns virtually everyone from the NFL's most efficient offense in 2011.
If anything, the Packers look better than they did heading into last season, and they finished with a 15-1 record.
Reigning NFL MVP Aaron Rodgers will have Green Bay playing at a high level this season once again, and they deserve to be Super Bowl favorites heading in to the 2012 campaign.
Worst: 3. New York Giants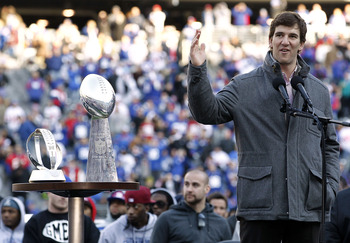 Jeff Zelevansky/Getty Images
Yes, I know the New York Giants are defending Super Bowl champions, but they do not look like the NFL's third-best team as currently constructed.
This offseason, the Giants lost Mario Manningham, Brandon Jacobs, Aaron Ross, Dave Tollefson and Jake Ballard. Those are all key departures that will have an impact on the team.
The Giants play in a very competitive NFC East division, and both the Philadelphia Eagles and the Dallas Cowboys figure to be improved this season. New York finished the 2011 regular season with a 9-7 record and barely made the playoffs before going on their incredible playoff run.
Right now, the Giants are not the NFL's No. 3 team, and they have a lot of work to do if they want to repeat as champions.
Best: 2. New England Patriots
Ezra Shaw/Getty Images
The New England Patriots lost a heartbreaker to the New York Giants in Super Bowl XLVI. Then they went out and did great work this offseason to get better.
The Patriots beefed up their offensive line by signing Robert Gallery, then helped out their secondary by luring safety Steve Gregory away from the San Diego Chargers. But their most significant free-agent acquisition was adding a legitimate No. 2 receiver in Brandon Lloyd.
Couple those pickups with the addition of first-round picks Chandler Jones and Dont'a Hightower, and the Patriots look like a team ready to make another deep playoff run.
They are definitely the No. 2 team in the NFL right now behind only the Packers.
Worst: 10. Denver Broncos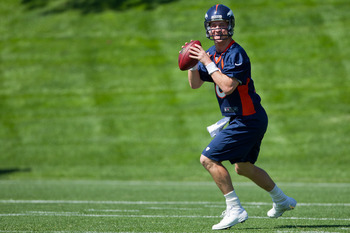 Justin Edmonds/Getty Images
The Denver Broncos went 8-8 in 2011 with Tim Tebow at the helm, so by adding Peyton Manning, they'll certainly be better, right? Well, logic doesn't always translate to the football field, and ranking the Broncos at No. 10 is incredibly high.
There are so many question marks surrounding the Broncos, mostly because they didn't add much other than Manning. There were huge flaws on the 2011 team that have yet to be fixed.
Denver has one of the NFL's worst front sevens defensively, and they did almost nothing to fix that this offseason. On top of that, Manning doesn't have a ton of help offensively. Demaryius Thomas and Eric Decker are nice, young receivers but neither one of them is Marvin Harrison or Reggie Wayne.
I think Manning will make the Broncos better in the long run, but right now I just don't see them as a top-10 NFL team.
Worst: 16. San Diego Chargers
Ezra Shaw/Getty Images
The San Diego Chargers come in at 16th in the AP's rankings, and that is simply far too low. The Chargers did as much as anyone to improve their roster in the offseason.
They improved their defense by signing outside linebacker Jarret Johnson, safety Atari Bigby and defensive tackle Abrayo Franklin, as well as drafting outside linebacker Melvin Ingram, safety Brandon Taylor and defensive end Kendall Reyes.
Offensively, they replaced the departed Vincent Jackson by signing receivers Robert Meachem, Eddie Royal and Roscoe Parrish. They also added fullback Le'Ron McClain and running backs Jackie Battle and Ronnie Brown to their backfield.
This Chargers team is far better than the 2011 version. And thanks to the addition of McClain, Johnson, Ingram, Reyes and Taylor, it has much more character too. Meanwhile, quarterback Philip Rivers is poised for a bounce-back season, and tight end Antonio Gates is finally fully healthy.
San Diego will surprise people this year.
Full Rankings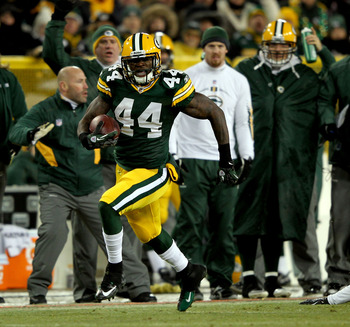 Jamie Squire/Getty Images
| Pos | Team | 2011 Record | Points |
| --- | --- | --- | --- |
| 1 | Green Bay Packers | 15-1 | 374 |
| 2 | New England Patriots | 13-3 | 369 |
| 3 | New York Giants | 9-7 | 362 |
| 4 | San Francisco 49ers | 13-3 | 336 |
| 5 | Baltimore Ravens | 12-4 | 315 |
| 6 | Houston Texans | 10-6 | 314 |
| 7 | Pittsburgh Steelers | 12-4 | 308 |
| 8 | Philadelphia Eagles | 8-8 | 290 |
| 9 | New Orleans Saints | 13-3 | 272 |
| 10 | Denver Broncos | 8-8 | 271 |
| 11 | Chicago Bears | 8-8 | 257 |
| 11 | Detroit Lions | 10-6 | 257 |
| 13 | Atlanta Falcons | 10-6 | 255 |
| 14 | Cincinnati Bengals | 9-7 | 218 |
| 15 | Dallas Cowboys | 8-8 | 217 |
| 16 | San Diego Chargers | 8-8 | 216 |
| 17 | New York Jets | 8-8 | 189 |
| 18 | Kansas City Chiefs | 7-9 | 182 |
| 19 | Buffalo Bills | 6-10 | 169 |
| 20 | Carolina Panthers | 6-10 | 167 |
| 21 | Tennessee Titans | 9-7 | 162 |
| 22 | Seattle Seahawks | 7-9 | 137 |
| 23 | Arizona Cardinals | 8-8 | 115 |
| 24 | Oakland Raiders | 8-8 | 115 |
| 25 | Washington Redskins | 5-11 | 101 |
| 26 | Tampa Bay Buccaneers | 4-12 | 100 |
| 27 | Miami Dolphins | 6-10 | 64 |
| 28 | St. Louis Rams | 2-14 | 55 |
| 29 | Minnesota Vikings | 3-13 | 49 |
| 30 | Cleveland Browns | 4-12 | 42 |
| 31 | Jacksonville Jaguars | 5-11 | 31 |
| 32 | Indianapolis Colts | 2-14 | 26 |
Keep Reading