US Olympic Gymnastics Team 2012: Women's Events to Watch Going Forward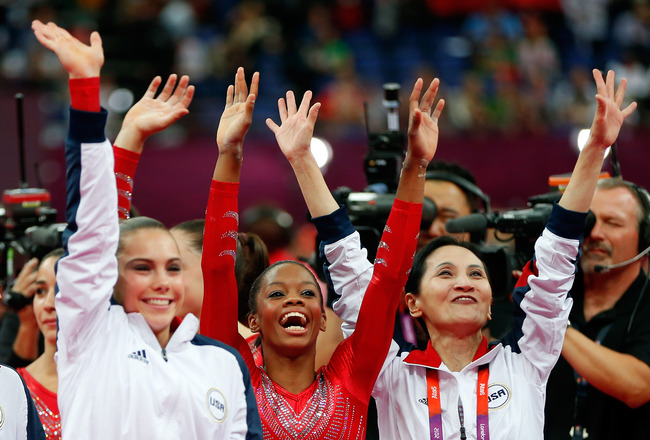 Jamie Squire/Getty Images
The United States women's gymnastics team won the team competition for the first time since 1996, but there are several American athletes who are serious threats to win a gold medal in the individual events.
All the drama from the earlier events will return as the team looks to add to the United States' medal count. This is an incredibly talented team that will certainly pick up some more hardware.
All the events will streamed live on NBCOlympics.com.
Here are dates, times and previews for each individual event.
Individual All-Around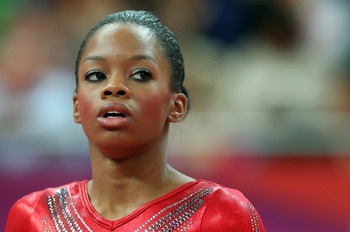 Ronald Martinez/Getty Images
Date/Time: Thursday, August 1, 11:30 a.m. ET
Jordyn Wieber was the favorite to win this event after taking gold at the 2011 World Championships, but she did not qualify in one of the most surprising results of the Olympics.
Wieber finished fourth in the in qualifying, but Aly Raisman took second and Gabby Douglas ended up third. Only two athletes per country are allowed in the finals at each event.
Douglas will be a serious threat to win gold, but Russia's Victoria Komova will be extremely difficult to beat.
Raisman's inclusion in the competition is a surprise, but she is also incredibly talented and should not be counted out.
Vault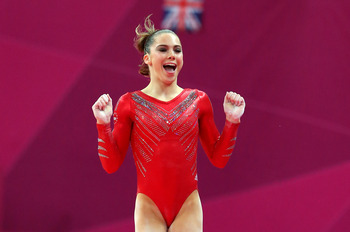 Ronald Martinez/Getty Images
Date/Time: Sunday, August 5, 9:50 a.m. ET
McKayla Maroney is an overwhelming favorite to win this event.
She has simply been unbeatable on the vault, and even a broken toe could not slow her down as she won the qualification stage. Maroney also won the gold medal at the 2011 World Championships.
The United States team has several talented all-around gymnasts, but Maroney is a specialist.
Her skills in the vault are unequaled, and anything less than gold will be a shocking result.
Uneven Bars
Ronald Martinez/Getty Images
Date/Time: Monday, August 6, 9:50 a.m.
This is one of the United States' weakest events, and it will be a surprise if they have an athlete who medals.
Gabby Douglas was the only athlete to qualify and finished sixth. She has earned the nickname "The Flying Squirrel" for the height she gets on her routines, but other gymnasts are far more consistent.
Douglas' performance will certainly be entertaining, but the judges will almost certainly be more impressed by the other contestants.
It is unlikely a U.S. gymnast will impress at this event, but Douglas is talented enough that she should never be counted out.
Balance Beam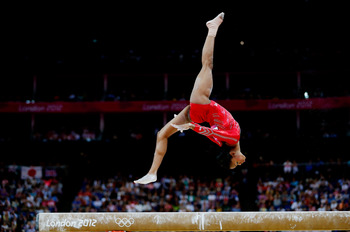 Jamie Squire/Getty Images
Date/Time: Tuesday, August 7, 9:47 a.m. ET
Gabby Douglas and Aly Raisman will face off again at this event, and both have a shot at medaling.
This is Douglas' best event, and she will challenge for the gold, although she will face stiff competition from China's Lu Sui and Russia's Victoria Komova. Both women finished ahead of Douglas in qualifying, while Raisman finished fifth.
Both Americans will need improved performances if they hope to shake up the order in the finals.
This will be an exciting event as Raisman and Douglas will need to be flawless to earn a medal.
Floor Exercise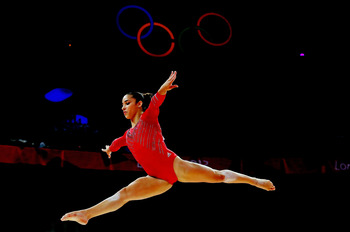 Ronald Martinez/Getty Images
Date/Time: Tuesday, August 7, 11:23 a.m. ET
This is Aly Raisman's best chance at a gold medal in the individual events.
She won a bronze medal on the floor at the 2011 World Championships, then recorded top marks in qualifying in London. Raisman is proficient at every event, but this will likely be her strongest performance.
The floor is also the only individual event in which Jordyn Wieber qualified, placing sixth.
She will not be expected to medal, but anything can happen with a gymnast as talented as Wieber.
Keep Reading