Olympic Medal Count 2012: Updated Gold Medal Counts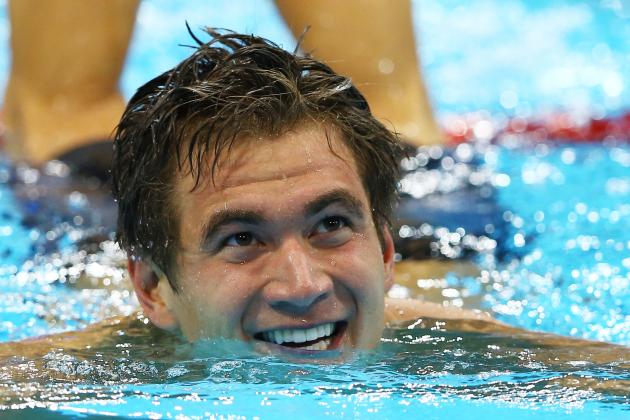 Al Bello/Getty Images

In another exciting day at the Olympics, the United States remained close to China in the total medal count.
With table tennis and weightlifting, China was able to scoop up a handful of medals, including a few golds. Nevertheless, they couldn't extend their lead by much on the total medal count.
Plenty of countries had a successful day, and here is the updated count on gold medals.
Begin Slideshow

»
Laurence Griffiths/Getty Images

Although North Korea only has five medals, four of them are gold.
Jong Sim Rim won the 69kg women's weightlifting competition. It was her first-ever medal, and it was a great improvement from her sixth place finish at the 2010 World Championships.
North Korea won't win many medals, but if they keep winning gold, it won't really matter.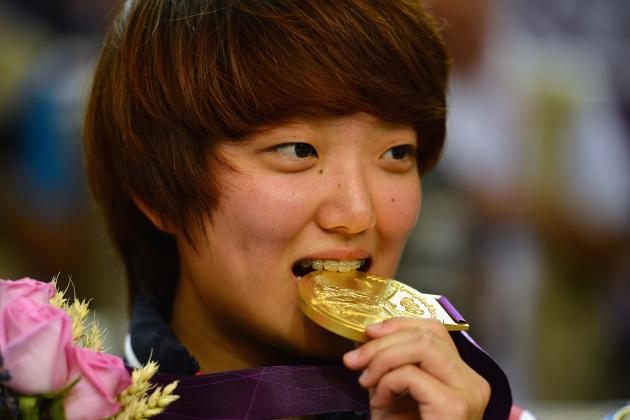 Lars Baron/Getty Images

Kim Jang-mi edged out a one-point victory of Ying Chen in the women's 25-meter pistol final.
In another shooting-related event, the South Korean women won the team archery event by a single point over China. Additionally, Dae-Nam Song won the men's judo middleweight event, giving South Korea three gold medals on the day.
Their total is now up to five, which ties them for third on the gold medal count.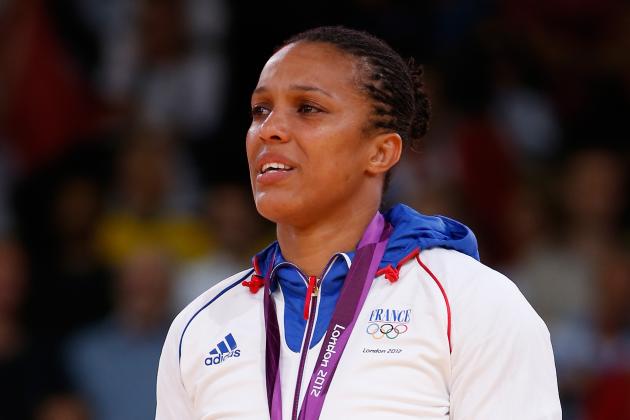 Jamie Squire/Getty Images

France has moved into fourth place on the total medal count with 13.
As for golds, though, they have the third-most in London. Lucie Decosse won the women's judo middleweight competition, which was France's only gold on the day. After winning silver in Beijing, she defended her 2011 World Championship gold medal by winning at the Olympics.
It was her second career medal.
Alexander Hassenstein/Getty Images

The Americans impressed in the pool once again.
Nathan Adrian won gold in the 100-meter freestyle, which was the first time an American had done so since 1988. Even sweeter, he beat out the Australian favorite, James Magnussen, by 0.01 seconds. Shortly after, the women's 4x200-meter freestyle team won in dramatic fashion, with Allison Schmitt swimming an incredible final leg.
Outside of the pool, Kristin Armstrong became the oldest woman to win the individual cycling time trials. She smoked the competition, winning gold by more than 15 seconds.
It was another successful day for Team USA, as they stayed within one medal of China in the total medal count.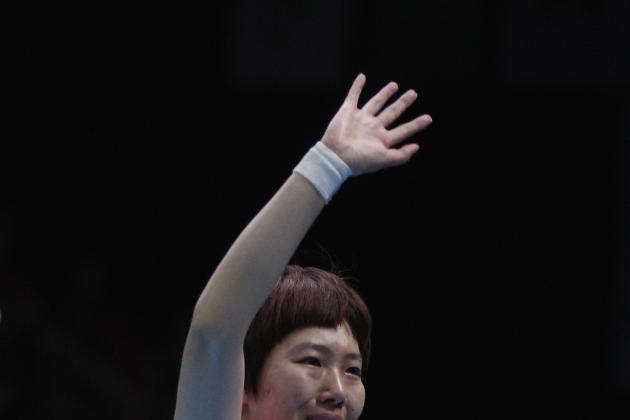 Feng Li/Getty Images

Li Xiaoxia upset her teammate, Ding Ning, en route to the women's individual table tennis gold medal.
China also went one-two in men's 77kg weightlifting, where Lu Xiaojun set two world records while winning the gold. Yutong Luo and Kai Qin helped continue China's dominance on the diving board, as the two won the synchronized three-meter springboard competition.
China only has a one medal lead over the United States in the total medal count, but they have a stranglehold on the gold medal count, which they probably won't relinquish.