5 NBA Teams Preserving Salary Cap Space for Star-Studded 2013 Free-Agent Class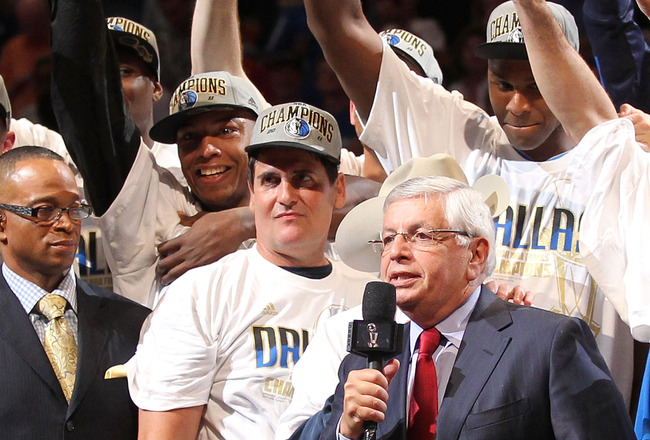 Mike Ehrmann/Getty Images
The 2013 NBA free agency period may not have the grandiose presentations that ran rampant during the opening of the 2010 free-agent negotiations.
It's not that this class lacks the star power worthy of these over-the-top pitches. Rather, it's the fact that there are so many deserving players that clubs may not be able to afford those time commitments.
Granted, the next 11 months could largely shape the overall depth of this class depending on contract extension decisions, exercised team/player options and trades. But the incredible talent level of these potential free agents has proven too great for these five clubs to wait on making cap-conscious maneuvers in preparation.
With the free-agent market less than 12 months from opening, here's a look at the clubs poised to make the biggest splashes in this talent-rich pool.
Atlanta Hawks
Kevin C. Cox/Getty Images
The Hawks took their first step toward free-agency relevance when they shipped six-time All-Star Joe Johnson (and his remaining four-year, $89 million contract) to Brooklyn in early July.
With Johnson's contract off the books, the Hawks now hold $31 million in the expiring contracts of Josh Smith, Devin Harris (acquired from Utah for Marvin Williams), Zaza Pachulia and Anthony Morrow (acquired in the Johnson trade).
According to ESPN's Marc Stein and Brian Windhorst, the Hawks have emerged as serious candidates in the Dwight Howard race, and a Howard-to-Atlanta deal would not even need to wait until the offseason. An Atlanta package centered around Al Horford could trump many of the rumored packages Orlando has been offered.
Of course, with Chris Paul headlining a group that will include members of the vaunted 2009 point guard class who do not get an extension, Howard will be far from Atlanta's only option.
Dallas Mavericks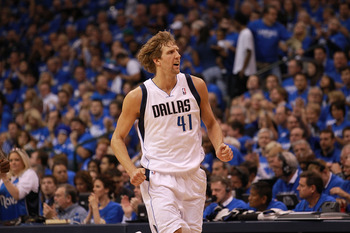 Ronald Martinez/Getty Images
Mavericks owner Mark Cuban's pockets are deep, even by NBA owners' standards, and he's shown that he has no problems tapping into those pockets for his beloved franchise.
So when the suddenly frugal business mogul allowed a mass exodus of the majority of his 2011 NBA champion roster, some questioned his motives.
But the forward-thinking owner (along with the assistance of GM and president of basketball operations Donnie Nelson) managed to piece together enough talent to keep his club in playoff contention. And that playoff roster even left enough cap space to pursue a superstar running mate for Dirk Nowitzki.
Dallas holds $15 million in expiring contracts, but that number could balloon to nearly $30 million if player and team options are declined, and qualifying offers are rescinded.
Howard has drawn considerable interest from Dallas (and the interest is reportedly mutual, according to Adrian Wojnarowski of Yahoo! Sports), but if the Mavericks hope to bolster their front line, then he's not their only option.
Andrew Bynum and Al Jefferson would each bring a high skill set, but even cheaper alternatives like Minnesota's Nikola Pekovic would be a considerable upgrade who would leave space to bolster other positions.
Detroit Pistons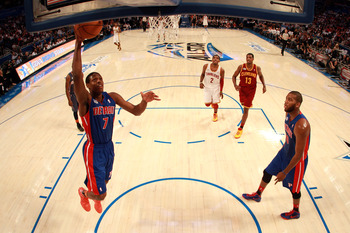 Mike Ehrmann/Getty Images
The last time the Pistons were major players on the free-agent market (2009), they ended up doling out nearly $100 million to Ben Gordon and Charlie Villanueva.
So don't blame Pistons fans if they are approaching next summer cautiously.
But with nearly $25 million in expiring contracts (new Piston Corey Maggette, Will Bynum, Jason Maxiell and the final year of Richard Hamilton's buyout), don't blame GM Joe Dumars for salivating over the pending free-agent list.
Some of this cap space probably goes to extending Greg Monroe, but Detroit should be major contenders for at least the second-tier free agents. And, in Dumars' defense, the second-tier free agents of this class trump the "elite" free agents of the 2009 class.
With Monroe, Brandon Knight and Tayshaun Prince all likely parts of the Pistons' future, perhaps Dumars could chase a playmaking wing like Monta Ellis or Andre Iguodala (both hold player options for the 2013-14 season).
Depending on what rookie Andre Drummond shows this season, Detroit could even look to pair Monroe with Al Jefferson or Paul Millsap on the frontline.
Houston Rockets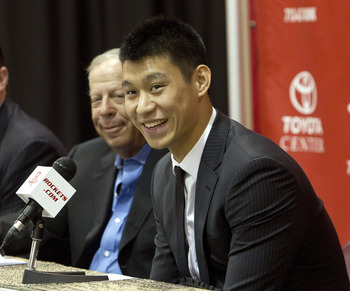 Bob Levey/Getty Images
Houston GM Daryl Morey passed out poison pills with the savvy of a corner boy on HBO's The Wire, turning heads along the way with the $50 million he gave to Jeremy Lin and Omer Asik.
That's a big financial commitment to two largely unproven players, but the fact that these are by far the greatest commitments that Houston holds moving forward eases that risk.
The financial flexibility Morey's club holds may not enter next season if they are able to pry Howard out of Orlando or Bynum out of Los Angeles.
But assuming Houston's major moves don't come until the summer, it will undoubtedly chase star power (and will have the funds to do so).
If Asik and Lin prove worthy of their money, Houston's biggest need may be replacing unrestricted free agent Kevin Martin. If Morey learned anything from The Wire, then surely he has a few poison pills stashed away for a run at restricted free agents James Harden and/or DeMar DeRozan.
Utah Jazz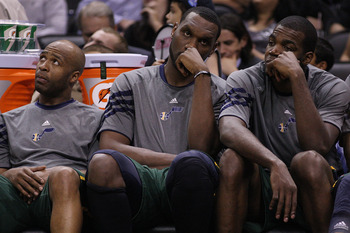 Ronald Martinez/Getty Images
One of the most underrated storylines heading into the 2012-13 season is the battle that's already underway in Salt Lake City.
When Utah acquired Derrick Favors as part of the Deron Williams trade in 2011, some wondered where the former third overall pick (2010) would fit behind Paul Millsap and Al Jefferson.
If the clock on this numbers game hadn't started already, then it certainly did after the Jazz invested the third pick in the 2011 draft in big man Enes Kanter.
Simply put, Utah's collection of big men is too talented to have to divvy up the minutes.
It's edging closer to decision time in Utah, as Millsap and Jefferson are both in the final year of their contracts. With Raja Bell and newly acquired Mo Williams also on expiring contracts, Utah stands to have more than $34 million coming off the books.
Expect a portion of that to go back to Millsap or Jefferson (not both), but that should leave enough money to chase a point guard (Stephen Curry and Darren Collison are far from guaranteed contract extensions) and/or one of the aforementioned shooting guards.
Keep Reading