US Olympic Swimming Team: Is Ryan Lochte a Golden Bust?
Adam Pretty/Getty Images

Ryan Lochte came into the 2012 Summer Olympics as the golden boy.
He was the heir to the swimming throne, the next one, the one to take the torch from Michael Phelps, the one to dominate.
It hasn't worked out that way.
Lochte has won two medals but has had some very disappointing races as well. He has not been as dominant as expected.
Does this mean that Lochte is a bust?
Read on to find out.
Begin Slideshow

»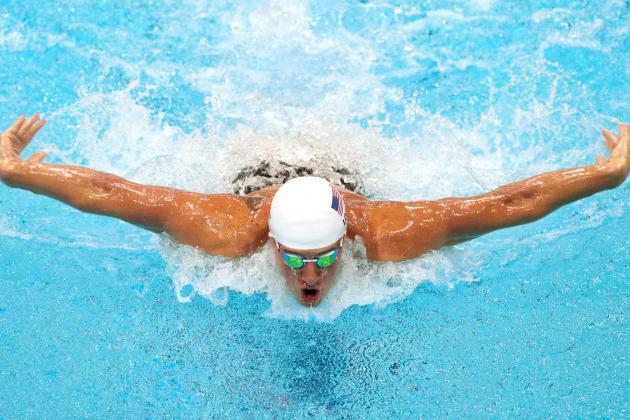 Adam Pretty/Getty Images

Ryan Lochte's Olympics started off with a bang. In the 400-meter individual medley, he not only won, but he beat Michael Phelps in the process.
This was the dominant Lochte we're used to. From here, we expected him to continue on the same way.
Give credit where credit is due: Lochte was terrific in this race.
But this race also set up high expectations for the rest of the competition, and he hasn't necessarily lived up to them.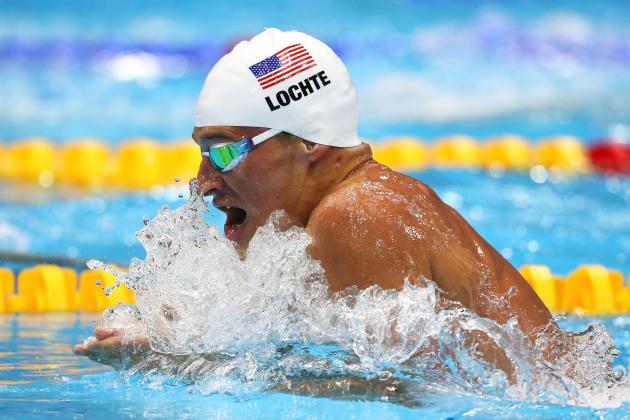 Clive Rose/Getty Images

This was Ryan Lochte's most disappointing race.
After his teammates built up a sizable lead, Lochte, as the anchor, gave it up and the Americans finished second.
While second is certainly terrific, Lochte should have been able to finish the race strong and bring home the gold.
It was shocking to see him chased down like that, especially given how big the lead his teammates had created.
Lochte certainly isn't invincible, but given the expectations and his media-created reputation as the next golden boy, this race was a letdown.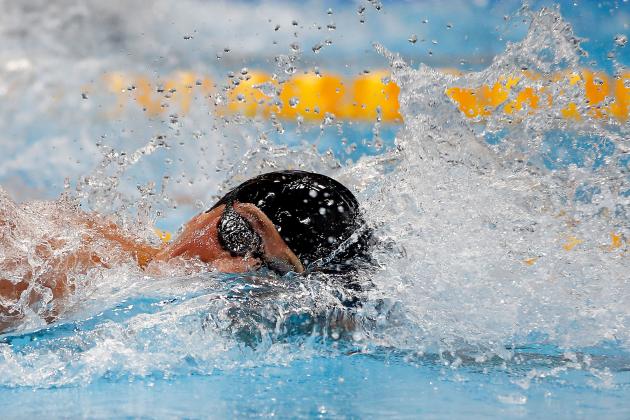 Jamie Squire/Getty Images

Ryan Lochte came into this event as the world champion and favorite.
He finished fourth.
Lochte was in the mix to win in the end, but he just couldn't do it.
Once again, fourth is nothing to cry about. But given the expectations placed on him, it wasn't the desired finish.
It was surprising to see, and Lochte just didn't look like himself. He didn't look like the dominant version we're so accustomed to.
This race wasn't as bad as the previous relay, but it does raise a question: Why has Lochte not been able to perform to his and our expectations?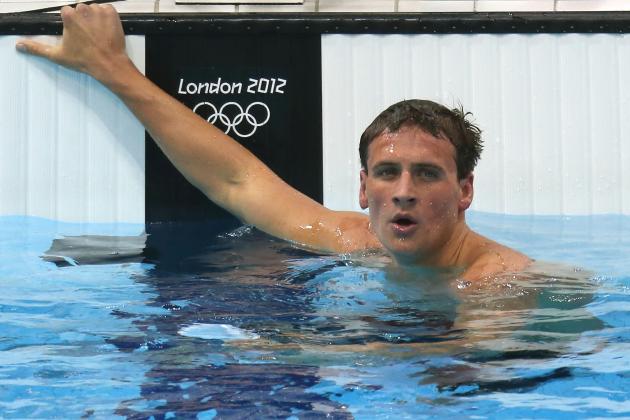 Clive Rose/Getty Images

This race was much better.
While his team had built up a lead, he enhanced it as the Americans cruised to gold.
Ryan Lochte looked more like himself in this race, and he even admitted as much during the post-race interview.
Will Lochte use this as a springboard for his remaining events?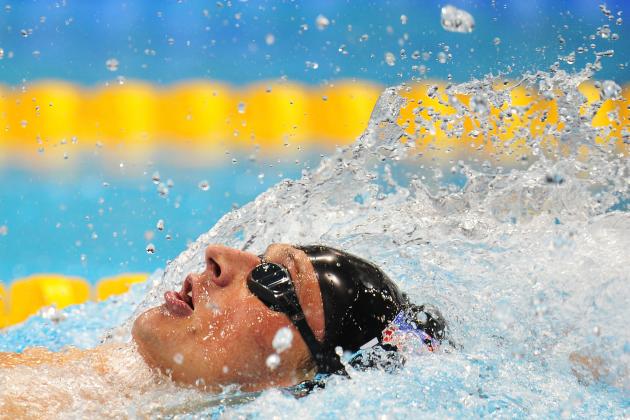 Mike Hewitt/Getty Images

Ryan Lochte has two events left: the 200-meter individual medley and the 200-meter backstroke.
The 200-meter IM will be an epic duel between him and Michael Phelps. Lochte beat Phelps in the qualifying.
Lochte won a bronze medal in Beijing in the 200-meter backstroke. If Lochte can win gold in both events, his Olympics will be a success.
Even if he wins silver or bronze, it'll be fine.
But given the expectations, anything less than that will be considered a disappointment. While we can acknowledge his tremendous talent, and realize that finishing fourth and winning a few medals is tremendous, we have to also put it into context with the situation.
No one may ever match the performance Phelps put on in Beijing. But those were the expectations for Lochte. Fair or not, Lochte has not lived up to them.
He has two races to remake these Games. It'll be fascinating to see what he does.