Is Live Training Camp Coverage the Death of NFL Team Secrecy?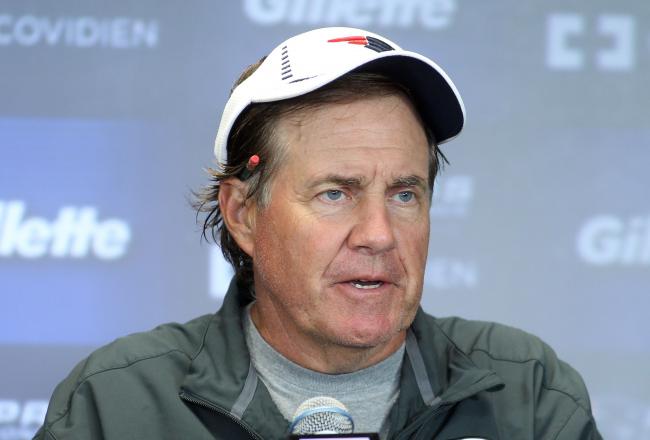 Stew Milne-US PRESSWIRE
The coverage surrounding NFL training camps is at an all-time high, but is it happening at the expense of the teams themselves?
More and more, the NFL is becoming as ubiquitous as old Law & Order episodes on cable TV. NFL games are often the most watched programs on a week-to-week basis during season. Moreover, NFL-draft coverage has become as big as championships in other sports. When the most recent free agency period opened up, huge headlines broke seemingly every other minute.
So when training camps rolled around, is it any surprise that the coverage is as big as ever?
NFL Network is doing live look-ins at practices—broadcasting new plays and packages to everyone and their brother. Beat reporters are live-tweeting everything, feeding fantasy-football addicts with every snap distribution and minor injury update their collective heart desires. The Philadelphia Eagles are live streaming just about everything on their website.
Call it media-induced hype if you wish. Complain that practices don't mean anything—especially without pads. Claim that it's August and we won't know anything about anything until Week 1. The media hears you. Many of them agree. That doesn't change the fact that the NFL fanbase is a monster needing to be constantly fed, and football news—no matter how minor—is what the beast craves.
The question has to be asked, however. Is all of this coverage changing the game itself?
NFL coaches, for better or for worse, operate under a shroud of supposed secrecy. Guys like Bill Belichick, Mike Martz, Dick LeBeau and others sell themselves on knowing more than anyone else. It isn't just a command of X's and O's; it's treated as if certain coaches succeed because they have discovered the Holy Grail of football, and the rest of us can only dream of one day ascending to their spot on the mountaintop.
Should NFL Coaches Worry About Their Practices Being Filmed By NFL Network?
Ignore, for the moment, how incredibly false those notions are, and ask yourself how much someone like Belichick must hate the notion of cameras anywhere near his practices. (*Insert snarky Spygate joke here.*)
What makes great NFL coaches great is not necessarily knowing more than their counterparts—but rather, being able to better pass that knowledge onto their players and knowing when, where and how to punch, counter-punch and knock out their opponents.
That doesn't change the fact that this level of coverage hasn't existed in the past and could change the way fans interact with the game and the way coaches are viewed.
So how much will this innovation change the game? Maybe very little at first, but the genius-worship of NFL coaches could be reaching its inevitable conclusion sooner rather than later.
Remember, too, the release of NFL all-22 coaches tape, long a closely guarded commodity. Once only accessible to the "inner sanctum," now, NFL fans will get to see what they've been missing.
Hopefully, for both the NFL and its fans, this innovation in NFL coverage will lead to greater knowledge for both this generation of NFL fans and the next generation of NFL players and coaches. If the idea that "every NFL coach is smarter than everyone else" is quashed, then those truly exceptionally knowledgeable and gifted about the game can rise to the top.
It's a brave new world for the NFL. The popularity of the league has placed its teams and coaches under the biggest microscope in the game's history. The game will be forced to evolve alongside the coverage it demands, but just how that will happen and just how quickly will be an interesting storyline to watch in the coming years.
Michael Schottey is the NFL National Lead Writer for Bleacher Report and an award-winning member of the Pro Football Writers of America. Find more of his stuff alongside other great writers at "The Go Route."
This article is
What is the duplicate article?
Why is this article offensive?
Where is this article plagiarized from?
Why is this article poorly edited?