Liverpool's 5 Most Influential Transfers of All Time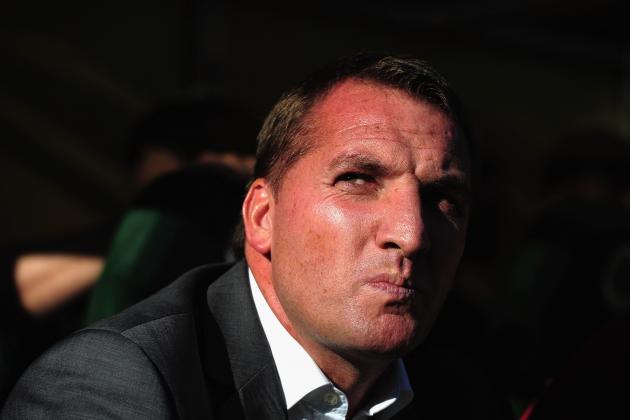 Jamie McDonald/Getty Images

What is it that makes the transfer season such a phenomenon in world football circles?
A simple explanation can be that any club that purchases a player wants him to succeed by scoring a few goals, setting them up or even saving a few of them, thereby representing a good return on investment for the club hierarchy and supporters.
New additions generally have one of two purposes—to reinvigorate the team and spearhead a turnaround of fortunes or to gel with the squad and successfully defend their already dominant status.
However, Liverpool's summer acquisitions of the year before proved to be incapable of doing either.
Brendan Rodgers hopes not to repeat the same mistakes as his predecessor by being careful with the selection of his targets.
He's already made one addition in Fabio Borini, and the supporters can only hope that he turns out to be at least half as "influential" as those in the next few slides were for LFC during their time at Merseyside.
Begin Slideshow

»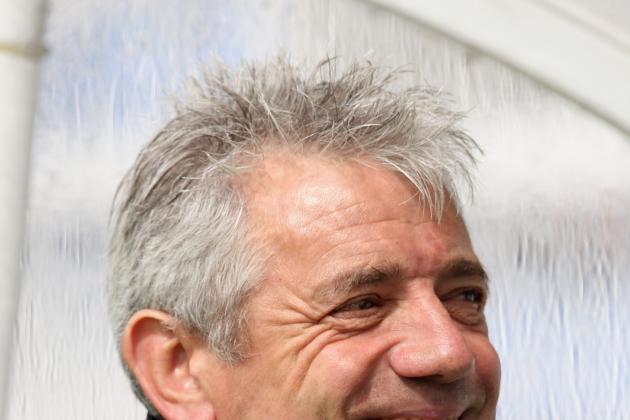 Kevin Keegan was an integral part of an emerging powerhouse in English football that was Liverpool under iconic manager Bill Shankly in the '70s.
Keegan, who arrived from Scunthorpe United for £35,000 as a 20-year-old, scored exactly 100 goals in his 323 appearances for Liverpool during a six-year stay from 1971-77.
Keegan—also responsible for popularising the iconic No. 7 shirt—was one of those transfers that helped revolutionise the squad.
He inspired Liverpool to a league championship—after a drought of seven years—in 1973 and followed it up with titles in 1976 and 1977 as well.
Perhaps the most defining moment in the Liverpool career of Kevin Keegan was the European Cup triumph against Borussia Monchengladbach in 1977.
Keegan—scoring four goals in the run up to the final—gained the penalty that Phil Neal converted to take home Liverpool's first ever European trophy.
He departed for German club Hamburger SV at the end of the 1977 campaign still a hero in the minds of the supporters.
Keegan's departure left a gaping hole in the attacking third of the Liverpool strike setup.
But, Bob Paisley had other ideas as he brought in the man in the next slide to replace him.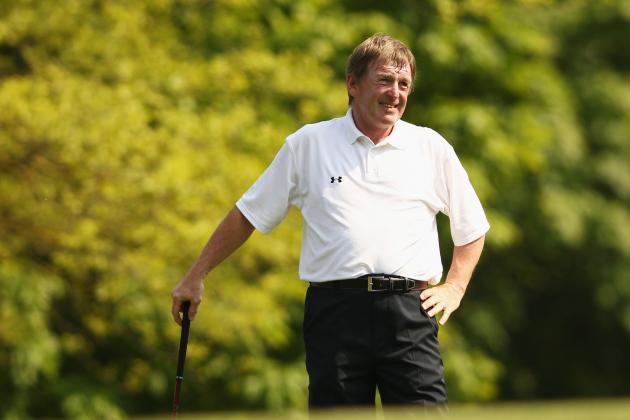 Ian Walton/Getty Images

Kenny Dalglish signed for Liverpool in the summer of 1977 as a direct replacement for Kevin Keegan.
Manager Bob Paisley had immense confidence in the abilities of the 27-year-old forward that he paid a then-British-record transfer sum of £440,000 to land his man from Celtic FC.
Dalglish took over the No. 7 shirt previously worn by Keegan upon his debut.
The supporters had fewer expectations from their new man who, as a teenager, had failed a trial at the Liverpool Academy in 1966. Little did they know that this Scotsman was going to become the most iconic player to have ever graced Anfield.
In an active playing career spanning 1977-85, Dalglish won six league championships with Liverpool and went on to establish himself as one of the living legends of the club.
Thereafter, Dalglish took over the managerial post vacated by Joe Fagan and led Liverpool to three English titles.
Overall, in a career that spanned from 1977-90, Dalglish appeared in 501 games for the Reds while netting 169 times in the process.
'King Kenny' Dalglish became the most decorated footballer to have played for Liverpool, as he also lifted the famous European trophy three times during his career.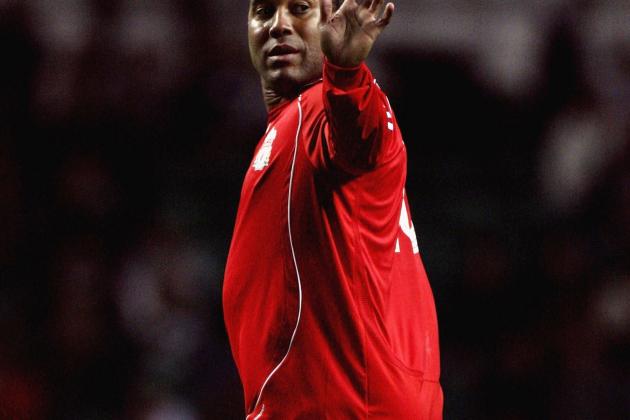 Jeff J Mitchell/Getty Images

John Barnes was one of the most exciting players to have ever played for an English club.
John Barnes was for Liverpool what Cristiano Ronaldo later turned out to be for Manchester United.
Barnes signed for Liverpool from Watford in the summer of 1987 and was one of manager Kenny Dalglish's greatest buys ever.
His dribbling and pace made him one of the most feared forwards in the world.
His signing impacted Liverpool's play greatly as the strikers could get into advantageous positions when facing opposition defenders largely in part due to Barnes' forward runs.
Barnes finished up with Liverpool in 1997 after having made 407 appearances and having scored 108 times.
John Barnes will always remain one of the most influential transfers for Liverpool Football Club—not just on the pitch, but in reference to culture as well.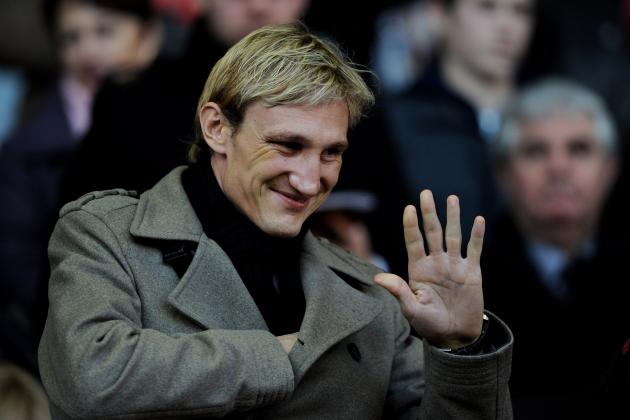 Michael Regan/Getty Images

One of the most influential transfers of the modern era involved a tall Finn who had arrived at Anfield for a measly figure in 1999.
That man was boyhood Liverpool supporter Sami Hyypia.
Hyypia signed on for Liverpool as a relative unknown. Given very poor odds to succeed in the English Premier League, Hyypia's is a story paralleling those many underdog success stories churned out by Hollywood.
A major influence at the back for Liverpool, Hyypia elevated himself to the status of a club legend by virtue of his performances.
In his 10 years at Liverpool, Hyypia donned the Red shirt on 460 occasions and netted 35 goals—an impressive figure for a central defender.
His partnership at the back with Stephane Henchoz and then later with Jamie Carragher was the main reason that Liverpool sustained their title challengers status at the start of the new millennium and their successful 2005 Champions League campaign.
A personal favourite for many of the Reds supporters across the globe, Hyypia is currently settling into a new career as manager of Bayer Leverkusen with shared responsibilities.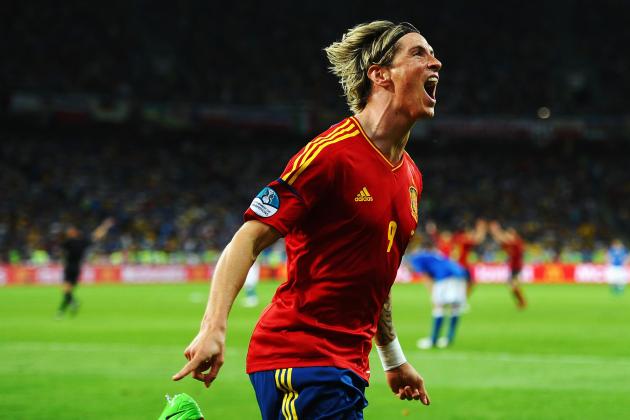 Laurence Griffiths/Getty Images

Like him or hate him, Fernando Torres is certainly one of the most influential signings in Liverpool transfer history.
Liverpool had struggled to discover a proper striker since the departure of Michael Owen, once even resorting to bringing back an aging Robbie Fowler in an attempt to restore some quality in finishing.
Dirk Kuyt's purchase, too, proved to be insufficient, as the Reds struggled under Rafa Benitez in the English Premier League following their historic come-from-behind victory over AC Milan in the 2005 Champions League Final.
The lack of quality became evident on that night in 2007 in Athens when AC Milan successfully avenged their defeat from a couple of years earlier.
Enter Fernando Torres for a then-club record sum—later broken by Andy Carroll—and Liverpool would once again shoot past the likes of Chelsea and Arsenal in their pursuit of perennial rivals Manchester United's Premier League crown.
Torres' impact was such that he became the fastest Liverpool player to ever hit the 50-goal mark, quicker than Fowler and Owen.
With Fernando Torres in the lineup, Liverpool's strike force had once again become formidable, which helped in their unsuccessful bid to recapture the crown from Man United during the 2008-09 season.
At three-and-a-half seasons, Fernando Torres had the shortest stay at Anfield of any player on this list, but he still was a very influential player with an entire Liverpool squad built around him.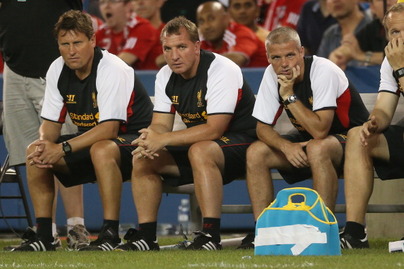 Tom Szczerbowski/Getty Images

Transfer seasons are special, as they hold the power to make or break a club's campaign.
Thus, it is essential for all clubs to do their piece of business wisely, as they are only one bad move away from taking a massive hit to their plans for the new season.
And when it comes to a club like Liverpool FC, the downside has a lot more negatives than can be managed.
Rodgers must ensure that the scouts unearth the kind of talents who are capable of influencing Liverpool's resurgence and can help take them back to the top of the pile in the English Premier League.
And as far as the supporter is concerned, the wait for the crown goes on.