5 Reasons to Draft Brandon Weeden in Your Fantasy Football League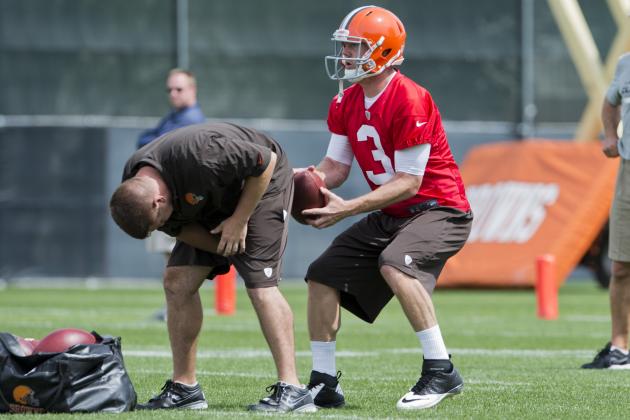 Jason Miller/Getty Images

When the Cleveland Browns used their second first-round pick in the 2012 NFL draft on Oklahoma State quarterback Brandon Weeden, the Colt McCoy era (can you even call it that?) officially ended.
The Browns have given themselves a new start at the quarterback position. Weeden may be grandpa-ish old in terms of rookie quarterbacks, but he's still a fresh beginning.
That leads us to a simple fantasy football question: Is Weeden even worth a draft pick?
In the following slides, we give five reasons why Weeden is worth consideration in your fantasy draft.
Begin Slideshow

»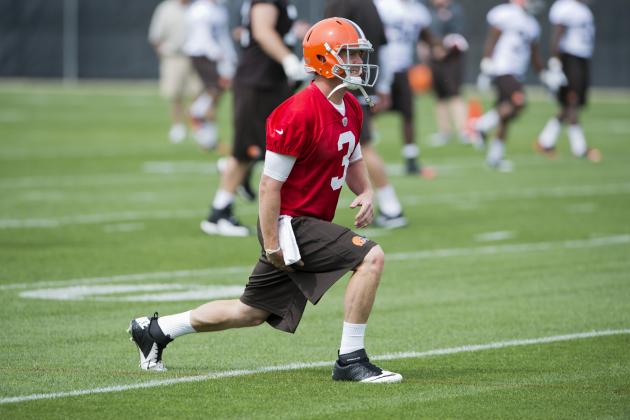 Jason Miller/Getty Images

Barring an epic, unforeseen collapse, Weeden is almost certain to be the Browns' starting quarterback to begin the 2012 season. And barring an injury, or a Blaine Gabbert type of performance once the season starts, Weeden is likely to be the Browns' starter for 16 games.
Starting the majority of games certainly doesn't mean fantasy success—look at Gabbert's 2011 season—but at the very least, it gives Weeden a chance.
While it's impossible to predict who's going to seize their opportunities before any season, you can at least feel confident that Weeden will be given every chance to be a producer in 2012.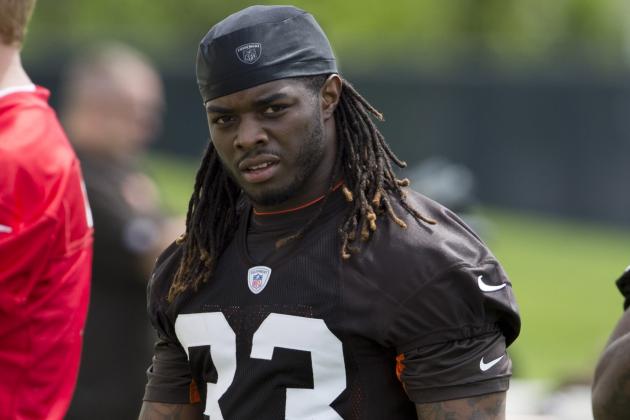 Jason Miller/Getty Images

One could argue that the tight end position has officially taken over as a "rookie quarterback's best friend." But having a solid running game to lean back on is still important for an inexperienced starter.
While the Browns let Peyton Hillis—a 1,000-yard rusher in 2010—walk out the door this offseason, Cleveland upgraded at the position by drafting Trent Richardson in the first round.
Richardson is arguably the best running back coming out of college since Adrian Peterson. Keep in mind, Peterson ran for almost 1,400 yards his rookie season.
Adding that kind of production from the running back position should only accelerate Weeden's progression throwing the football.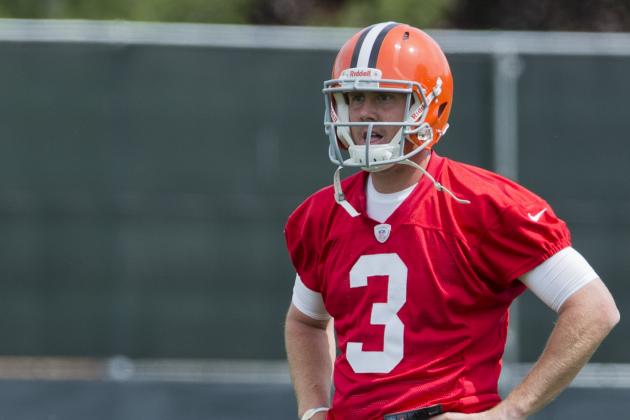 Jason Miller/Getty Images

Maturity only goes so far in determining success at the professional level, and the Browns have a case study in that realm with Colt McCoy.
But let's keep Weeden's maturity in context here. He is two months older than reigning NFL MVP Aaron Rodgers. That's right—Weeden will turn 29 years old before a guy who has spent seven years in the NFL.
There shouldn't be many worries about Weeden going out and drinking his way into oblivion. This is his one chance.
Somehow, someway, that age disparity between Weeden and his fellow rookie quarterbacks has to come into play.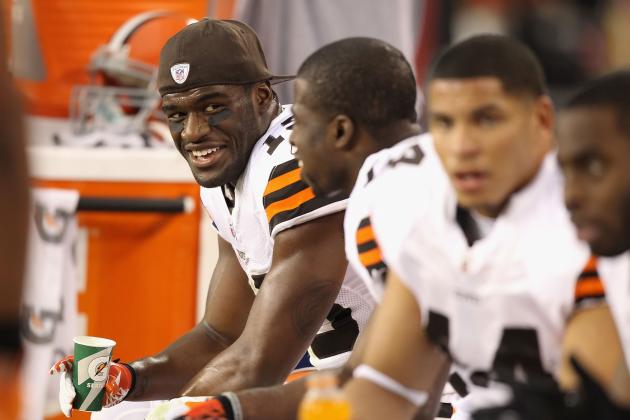 Christian Petersen/Getty Images

There aren't many Browns fans who will even attempt to sugarcoat the Browns receivers in 2011. This was an average group that played average.
But I'm not ready to write off this group in 2012, especially with a strong-armed, smart tosser like Weeden at the helm.
You have to figure Greg Little will take a step forward from a promising rookie campaign. Josh Gordon has the body and athletic skills of a No. 1 receiver. And Travis Benjamin could make a difference as a speed guy.
Also, the Browns tight ends aren't a poor group either. Keep an eye on Jordan Cameron—he's a guy who could break out if given the chance in 2012.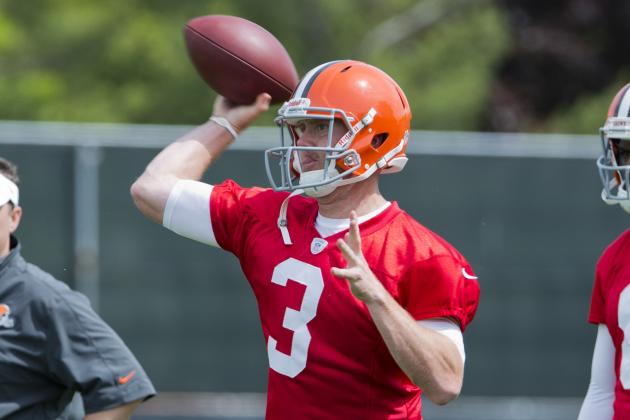 Jason Miller/Getty Images

If there's any reason why you should draft Weeden, it's that doing so involved almost zero risk.
According to ESPN, Weeden's average draft position is low at 170. He's the 28th drafted quarterback, on average.
Of course, no one is suggesting you take Weeden as your starting fantasy quarterback. In selecting a second quarterback, or even third, Weeden represents little to no risk.