2012 Olympics Results: Winners and Losers from Day 5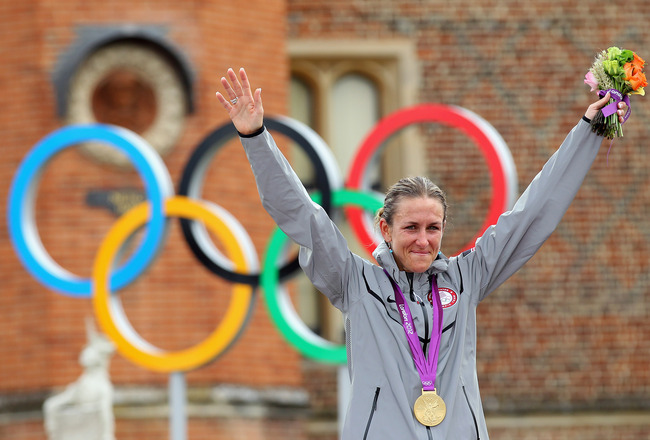 Alex Livesey/Getty Images
We saw a little bit of everything on this second Wednesday of the 2012 London Olympics—fantastic finishes, dramatic disqualifications and a political stunt so hilariously awkward that I'm simply going to leave you with this here link and let you discover the magic for yourself.
To sort through it all, we're using our favorite dichotomy: winners/losers.
Who ruled London town on Wednesday? And who's scouring the city for a pint of solace?
Winner: Swimming Heroes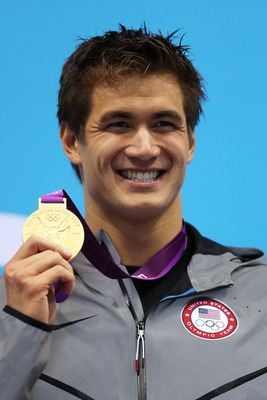 Clive Rose/Getty Images
Oh, what a day it was at the London Aquatics Centre.
American Nathan Adrian won London's best race to date, beating Australian favorite James Magnussen in the men's 100-meter freestyle by 0.01 seconds.
For those unfamiliar with increments of time, that's a really close race.
Also of note, Hungary's Daniel Gyurta set a world record in the men's 200 breaststroke and Allison Schmitt swam a smoking anchor leg to pace Team USA's Olympic record performance in the women's 4x200 freestyle relay.
And imagine, all that without Michael Phelps or Ryan Lochte swimming an event final.
Loser: Badminton Zeroes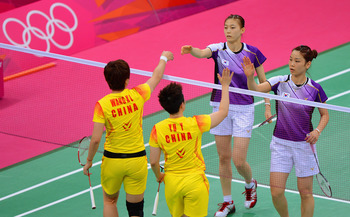 Michael Regan/Getty Images
Kids, let this be a lesson.
If you're lucky enough to represent your country at an Olympic Games, don't lose on purpose.
Seem obvious?
Well, a handful of women's doubles badminton players ignored that seemingly self-evident bit of wisdom, intentionally throwing matches in order to land a better draw through the tournament's round-robin stages.
The offenses took place on Tuesday, and on Wednesday, the Badminton World Federation disqualified all eight guilty players from the Olympic tournament.
Winner: Kohei Uchimura, Japan, Gymnastics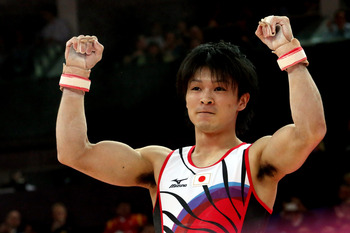 Ronald Martinez/Getty Images
Before Wednesday, London had been a bad dream for gymnastics superstar Kohei Uchimura.
Japan's all-around wizard was supposed to lead his country to gold and qualify for a gaggle of event finals.
Thanks to uncharacteristically poor showings in qualification and the all-around team final, Uchimura qualified for just one apparatus final, settled for silver in the team competition and qualified for the individual all-around in just the eighth position.
Today was a different story.
The gymnast they call "Superman" came out strong in the individual all-around and won the event going away, even with a fall on the last rotation.
The victory is Uchimura's first at an Olympic Games.
Combined with his three consecutive world all-around titles over the last quadrennium, that final missing piece places Uchimura among the greatest male gymnasts of all-time.
Loser: Kosuke Kitajima, Japan, Swimming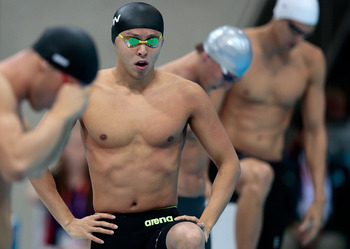 Adam Pretty/Getty Images
While one Japanese legend fulfilled his destiny, another crumbled.
Kosuke Kitajima, the best breaststroker of all-time, finished fourth in the men's 200-meter breaststroke, ending his attempt to become the first male swimmer with three consecutive Olympic titles in one event.
Kitajima—known back home as the "Frog King"—had an earlier chance to achieve that same feat, swimming the 100 breast, but finished fifth.
Unless he can summon an unlikely medal in the 4x100 medley relay, this all-time great will likely leave London without a medal.
Winner: Team GB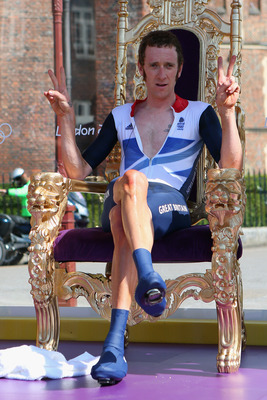 Alex Livesey/Getty Images
After a mildly disappointing first few days, Great Britain broke through in a big way on Wednesday.
The home country won its first two gold medals—one in women's pairs (rowing) and a second courtesy of Tour de France winner Bradley Wiggins in the men's time trial (cycling).
And that was all by mid-afternoon.
Swimmer Michael Jamieson kept the ball rolling right through the evening hours with a silver medal in the men's 200-meter breaststroke, all while the Beckham-less British soccer team advanced to the knockout round with a victory over pre-tournament group favorite Uruguay.
Loser: Team Uruguay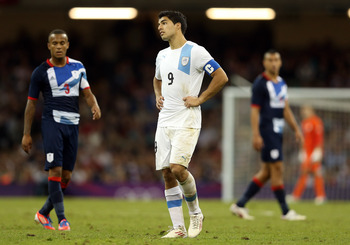 Julian Finney/Getty Images
According to Sports Illustrated Olympic guru Brian Cazeneuve, Uruguay will not win a medal at the 2012 Summer Olympics.
Perhaps the country's best chance to prove the prognosticators wrong came in men's soccer, where attacking duo Luis Suarez and Edinson Cavani gave Uruguay one of the tournament's fiercest front lines.
At least on paper.
On the pitch? Not so much.
The Uruguayans were total no-shows in London, struggling to shake the United Arab Emirates in their first game and then falling in consecutive matches against Senegal and Team GB.
As a result, the pre-group favorites won't make the knockout round.
And the country's 12-year medal drought? Well, you can probably tack another four years onto that.
Winner: Kristin Armstrong, United States, Cycling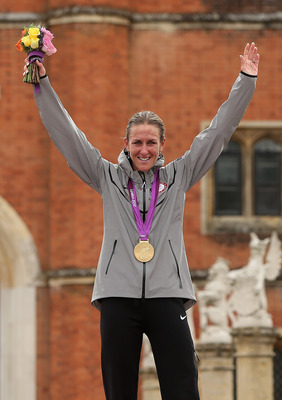 Bryn Lennon/Getty Images
Things Kristin Armstrong has done since winning her first gold medal in Beijing:
-Retire
-Have a child
-Break her collarbone
And in that order, with the collarbone breakage occurring in late May.
Through it all, she never lost her gift for gear-changing or her hunger for gold.
On Wednesday, Armstrong, 38, won her second consecutive Olympic title in the women's cycling time trial.
She finished 15 seconds ahead of German silver medalist Judith Arndt.
Loser: Angolan Women's Basketball Team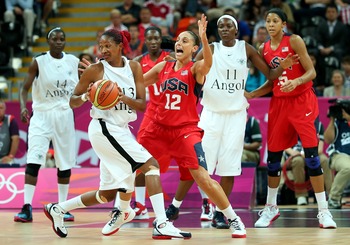 Christian Petersen/Getty Images
Props to Angola for making so many Olympic basketball tournaments.
Now about that winning part...
The country still famous for its legendarily lopsided loss to the 1992 Dream Team, seems to be on a similar course at the 2012 women's basketball tournament.
Three games into this year's competition, Angola hasn't come within 20 points of an opponent.
The latest setback came today, a 24-point loss to China in which the Angolans shot 4-for-23 beyond the arc and scored just six points in the third quarter.
Winner: Troy Dumais, United States, Diving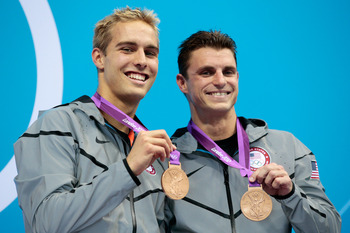 Adam Pretty/Getty Images
Today's lesson in Olympic perseverance comes from American diver Troy Dumais.
The California native made history earlier this year by becoming just the second man—after Greg Louganis—to make four U.S. Olympic diving teams.
Unlike Louganis, Dumais had never won a medal.
Until now.
Dumais, 32, took bronze in the men's synchronized three-meter springboard competition with partner Kristian Ipsen, a diver 13 years his senior.
Dumais' long-awaited triumph is the latest milestone in what has been a remarkable Olympic meet for American divers.
After failing to medal at each of the last two Summer Games, the U.S. has reached the podium in three of four events so far.
Loser: Mariel Zagunis, United States, Fencing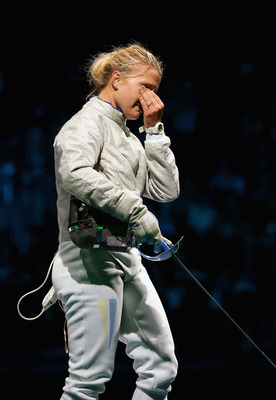 Hannah Johnston/Getty Images
A week ago, Mariel Zagunis was queen.
The American flag-bearer entered London as a two-time defending Olympic champion in women's sabre, with a fantastic chance to make it three straight.
Today, it all came tumbling down.
Zagunis lost her semifinal match against South Korea's Kim Jiyeon and then missed out on the podium altogether with a second defeat in the bronze-medal match.
Not what the home country expected from its flag-bearer, and not what her sport needed after its brief foray in the Olympic limelight.
Keep Reading