Best Fits for the Top 5 Remaining NBA Free Agents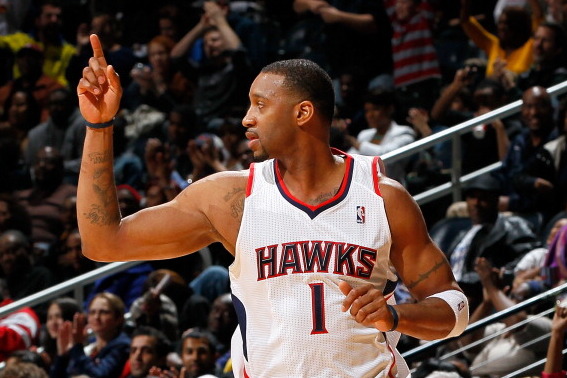 Kevin C. Cox/Getty Images

Once upon a time, the chance to sign Tracy McGrady this late in the offseason would have been unthinkable.
Things change.
After injuries torpedoed the 33-year-old's career, he's become little more than a part-time role player, contributing some versatility and veteran presence off the bench. He brought some value to the Atlanta Hawks' bench last season, and he'll be looking to build upon that modest success this year.
The only remaining question is who wants him. McGrady hasn't exactly been a hot commodity this summer, and yet he's one of the best free-agent options left on the market.
Here's a look at the best fits for T-Mac and the best remaining free agents.
Begin Slideshow

»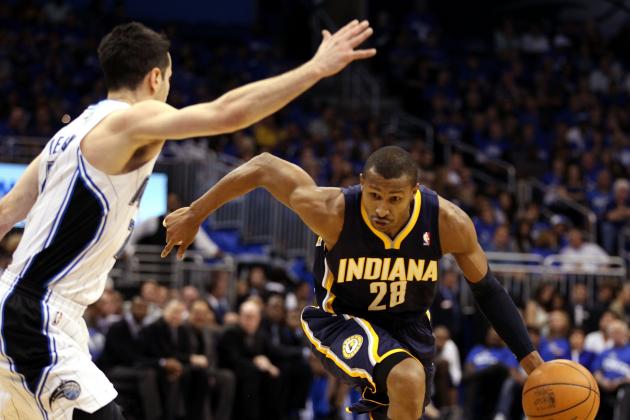 Marc Serota/Getty Images

Leandro Barbosa will be taking a steep pay cut from the $7.6 million he made last season, but that doesn't mean he won't remain a useful contributor.
The nine-year veteran never quite lived up to his potential, but he's got plenty of speed and good range. He's the kind of scorer who can give a spark to second units and keep defenders on their heels.
There are certainly a few teams that could use someone like that.
The most obvious is the Houston Rockets. While Jeremy Lin will be the club's starting point guard, it could use someone like Barbosa to replace Goran Dragic on the bench. The Rockets' plans may be on hold until Dwight Howard's situation reaches a conclusion, but they could certainly turn their attention to remaining free agents when it does.
Barbosa could also energize the Los Angeles Lakers' bench and provide a change of pace from the deferential, spot-up shooting Steve Blake.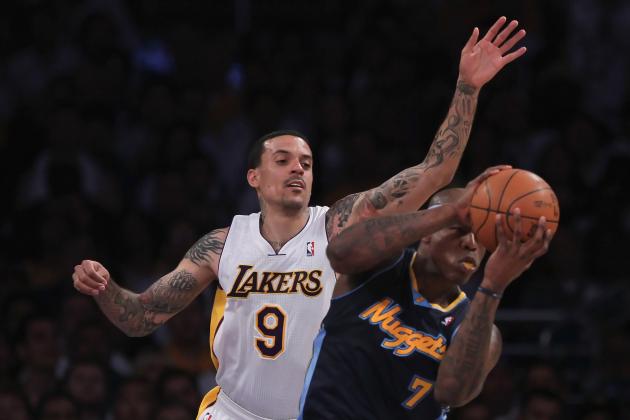 Jeff Gross/Getty Images

Forwards who can defend, rebound and bring some energy to the bench are typically a pretty hot commodity.
Nevertheless, the 32-year-old Matt Barnes remains in search of a job, and his days with the Los Angeles Lakers may be over with the team's addition of Antawn Jamison. But, there's no question Barnes remains a good fit for a contender that needs some depth.
The Dallas Mavericks would be a nice fit for Barnes given the team's need for some help behind forwards Shawn Marion and Dirk Nowitzki. Head coach Rick Carlisle would presumably love to have a gritty defender like Barnes on his bench.
It doesn't hurt that Barnes can hit a three-pointer from time to time and shies away from bad shots.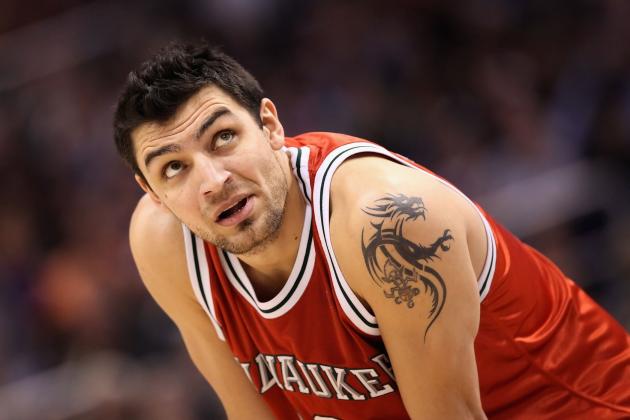 Christian Petersen/Getty Images

Carlos Delfino remains one of the more under-the-radar guys in the league.
He's a good perimeter shooter and a solid defender, so he'll find a home. Could that home be the Charlotte Bobcats?
It wouldn't be anyone's first choice, but the Bobcats could use a shooter with some size. With Ramon Sessions, Kemba Walker and Ben Gordon in the backcourt, Charlotte has plenty of small guards. Meanwhile, Michael Kidd-Gilchrist has grade size for a small forward, but his outside shot is still questionable.
Amidst that rotation, it seems like there's a role for Delfino to play.
Whether Michael Jordan is interested in paying him is another question.
The Cleveland Cavaliers are reportedly looking at Delfino, and that scenario makes a good bit of sense as well. Cleveland needs help on the wing, and it needs a guy who can catch and shoot. Sounds like a good fit.
Ronald Martinez/Getty Images

Josh Howard's career got off to a nice start with the Dallas Mavericks, but he's become something of a journeying role player in the years since.
His most recent one-year stint with the Utah Jazz gave the 32-year-old the opportunity to show he can still play, but he's a sixth man at best at this point. A number of teams are reportedly interested in Howard's services, including the Jazz, Indiana Pacers, Golden State Warriors, Brooklyn Nets and New York Knicks.
Of those teams, the Nets might be the best fit. They could certainly use the help on the bench behind Joe Johnson and Gerald Wallace, so Brooklyn could be the other Howard's best opportunity to play meaningful minutes.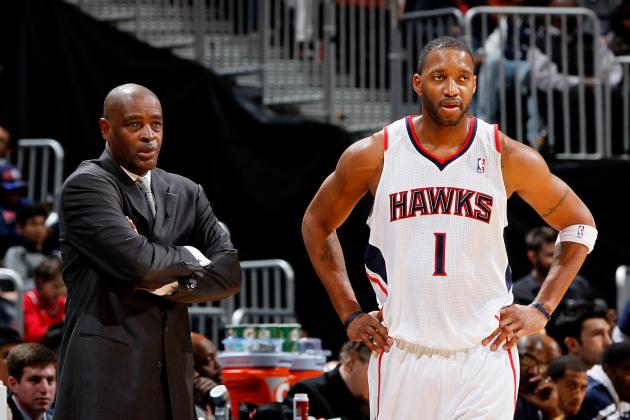 Kevin C. Cox/Getty Images

The Chicago Bulls are reportedly intrigued by the prospect of adding Tracy McGrady to their bench, and they absolutely should be.
After trading Kyle Korver to the Atlanta Hawks and losing Ronnie Brewer to free agency, the Bulls have an opening behind Luol Deng at small forward, and the prospect of bringing in a playmaker like McGrady makes a lot of sense for a club that will spend a few months playing without starting point guard (and former MVP) Derrick Rose.
T-Mac isn't much of a scorer at this point, but he can still do a number of the little things that make a difference. He uses his size to make some nice passes, and he'll grab a few rebounds while he's out there.
He'd help round out a depleted bench and keep Chicago in contention.