Jon Fitch vs. Erick Silva: Head-to-Toe Breakdown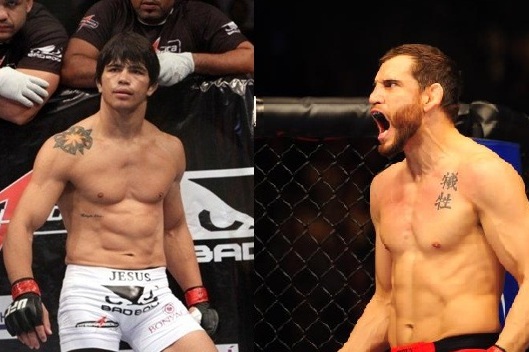 The UFC recently announced that it will be adding an intriguing welterweight matchup to it's UFC 153 card when the promotion makes its return to Rio de Janeiro, Brazil later this year.
Former top contender Jon Fitch will be looking to bounce back from his first career knockout loss as he is set to take on rising Brazilian prospect Erick Silva.
Coming off a Submission of the Night win over Charlie Brenneman, Silva will be making a huge jump up in competition and can solidify his status among the elite of the division with a victory.
Here's the head-to-toe breakdown of this exciting welterweight matchup.
Begin Slideshow

»
Steve Mitchell-US PRESSWIRE

Silva has proven to be a fierce and powerful striker in his short time in the Octagon.
In his UFC debut, Silva knocked out Luis Ramos just 40 seconds into the first round while fighting in his native Brazil at UFC 134.
Silva would follow up this performance with another dominant showing over Carlo Prater at UFC 142, but was unfortunately disqualified early in the first round when the referee mistakenly thought he was throwing punches to the back of Prater's head. Silva was, however, awarded a win bonus.
A dangerous Muay Thai striker from Team Nogueira, Silva should have an advantage over Fitch in this area.
FItch has had trouble in the past with power strikers, most recently suffering a 12-second first round, knockout loss to Johny Hendricks at UFC 141. Don't expect Fitch to look to keep the fight standing.
Advantage: Silva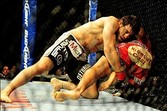 Mark J. Rebilas-US PRESSWIRE

While striking may not be Fitch's strong suit, he definitely has an edge when it comes to wrestling.
The former NCAA Division I wrestler has been able to dominate most of the competition with his relentless takedowns and smothering top control.
While some may call Fitch's style boring, there is no questioning his dominance once the fight hits the ground.
Silva has great grappling skills, owning a black belt in both judo and Brazilian Jiu-Jitsu. But when it comes to pure takedown ability and powerful top control, Fitch takes the cake.
Advantage: Fitch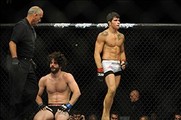 Steve Mitchell-US PRESSWIRE

Like most his countrymen in MMA, Silva has great BJJ skills and has a myriad of submission wins to his credit.
Most recently, Silva submitted Charlie Brenneman back in June via rear-naked choke in the first round. The win earned Silva his first Submission of the Night honors, his eighth tap out win overall.
Fitch is also a phenomenal ground fighter, but hasn't had a submission win since 2007. His own BJJ skills have come under scrutiny after fighting to a draw against BJ Penn at UFC 127.
While Fitch was able to gain control on the ground at various points in the fight, Penn was able to take Fitch's back and was in prime position to submit him.
With Silva's higher career submission win total, he gets the slight edge.
Advantage: Silva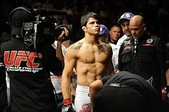 Steve Mitchell-US PRESSWIRE

A former middleweight, Silva has found a home at 170 and has proven to be a wrecking machine.
Silva is a powerful and explosive fighter that will give Fitch trouble when he inevitably tries to take the fight to the ground.
While Fitch is no slouch, Silva should have an edge in the strength department.
Advantage: Silva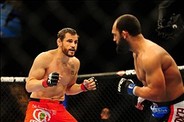 Mark J. Rebilas-US PRESSWIRE

While Fitch may get some heat from fans and analysts for his fighting style, there's no question that he has elite cardio and conditioning.
Fitch has gone to a decision 14 times in his career, so it's clear that he has the gas to go the distance.
Silva, conversely, has only gone to a decision four times in his career, preferring to finish his foes in the first round. In fact, Silva has yet to leave the first round in any of his UFC bouts.
It will be interesting to see how his conditioning stacks up when Fitch tries to smother.
Advantage: Fitch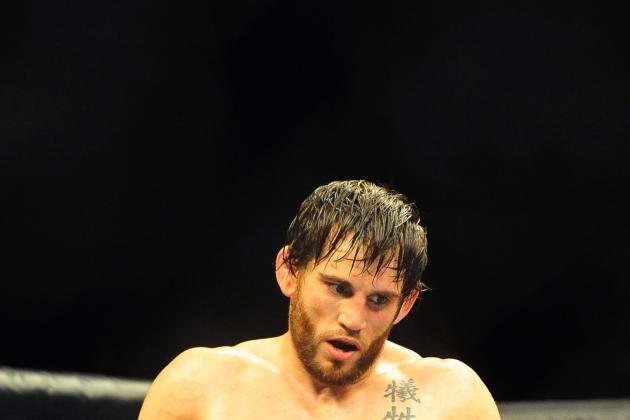 Mark J. Rebilas-US PRESSWIRE

Fitch: Fitch was brutally finished for the first time in his career during his last outing, so it will be interesting to see how he bounces back.
The former top contender might be a little gun shy on the feet, especially against such an explosive fighter like Silva.
Fitch, who is also recovering from a knee injury, has not won a fight since 2010—so the pressure is on for him to get a victory.
While a win may not put him back into immediate title contention, a loss will surely relegate Fitch to an even lower status on the divisional ladder.
Silva: This fight is a huge opportunity for Silva because he is taking a big jump up in the competition.
Unlike his previous opponents, Fitch is a highly successful veteran who will look to grind Silva down on the mat. The Brazilian must not let Fitch dictate the pace of the fight and should avoid the ground at all cost.
A win over Fitch will catapult Silva's career and may earn him a spot among the upper echelon of the division.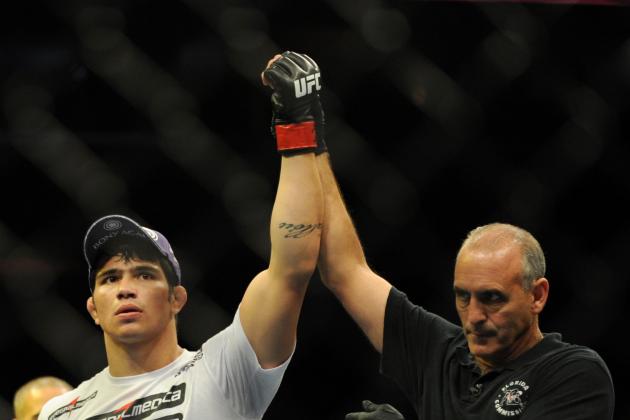 Steve Mitchell-US PRESSWIRE

Fitch has been one of the pound-for-pound best fighters for years, but his recent performance and string of injuries will be his downfall in this bout.
Silva is a younger, more explosive fighter who can neutralize Fitch's smothering style. A high level jiu-jitsu and judo player, Silva should be able to hold his own if the fight hits the mats.
However, Silva's gameplan should be to keep the fight standing where he will have a huge advantage over Fitch.
In the end, it will be Silva's speed and better striking that will win him this fight.
Prediction: Silva via TKO (third round).
Be sure to like me on Facebook or follow @MattJuulMMA