One Area Every NY Knicks Player Must Improve Before Next Season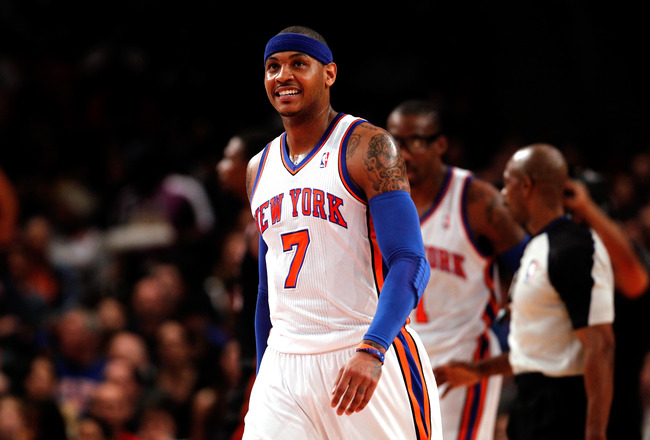 Jeff Zelevansky/Getty Images
Though I, as a New York Knicks fan, am very excited about the upcoming season, I know that a championship is anything but guaranteed.
As good as the team looks on paper, each and every player on the roster has a lot to do to improve their game before the start of the season.
Sure, some of these players are already established veterans, but last season was enough of a disappointment—for lack of better word—that simply writing off 2011-2012 as a fluke is not enough.
The Eastern Conference is tough and unless New York improves as a whole instead of just a couple of players, that championship trophy is going to grow more and more elusive.
Take Carmelo Anthony, for example.
Yes, he's one of the best scorers in the NBA, but he relies on his jump shot way too much and needs to drive the lane and draw fouls more.
The same can be said for his teammate Amar'e Stoudemire, who is 6'11" but seems hesitant to get his hands dirty under the basket, both on offense and defense.
Yet, as it turns out, Anthony's and Stoudemire's flaws are only the tip of the iceberg in terms of the rest of the team.
Every other player on the roster has something they should be working on as well.
Kurt Thomas: Making Enough of a Difference to Get Minutes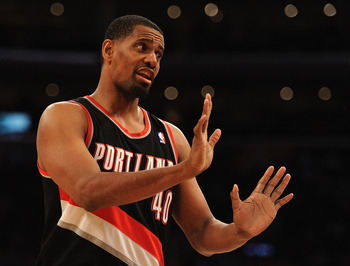 Harry How/Getty Images
Thomas is going to turn 40 before the start of the new season, an age in which most players still in the NBA are probably just sticking around to win their first ring.
Yet, he has one year left on his contract and finds himself back on the New York Knicks as part of the sign-and-trade deal that also brought Raymond Felton back for a second stint.
Thus, if Thomas wants to prove that he's not just some veteran playing for a paycheck or a ring, he needs to show in training camp that he's worth the $1.3 million he's being paid.
He still has good size at 6'9", 230 pounds and was able to average 22.7 minutes per game playing for the Chicago Bulls two seasons ago.
He'll have to earn his minutes this year but given his ability to play both power forward and center, he should be able to get good playing time if he has a good training camp.
Pablo Prigioni: Driving to the Basket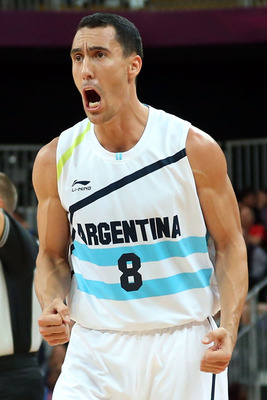 Christian Petersen/Getty Images
As we have seen both in this year's Olympics and throughout his career in Europe, Argentina's Pablo Prigioni is a pass-first point guard with a good touch from three-point land.
Given Knicks coach Mike Woodson's system, that is just what the team needs.
Yet, the 35-year-old Prigioni is slated to play behind two point men with more NBA experience in Jason Kidd and Raymond Felton. Thus, getting the minutes he desires could prove to be a difficult task.
However, it should be noted that Kidd is 39 years old and Felton has a history of conditioning issues.
Should either man go down with an injury, it's going to be up to Prigioni to step in for them.
That said, though he is a pass-first player, he needs to show that he is capable of driving hard to the basket and drawing fouls as well as shooting three-pointers.
Sure, most European systems are focused on fast-paced offenses, but not the Knicks' system. Coach Woodson uses an isolation offense where the point guard's job is to get the ball to the stars and play hard.
Given Prigioni's overall determination, that shouldn't be a problem.
James White: Overall Offensive Game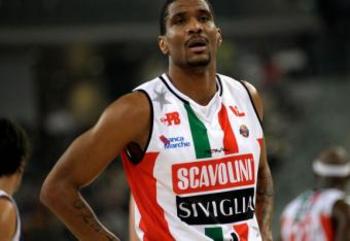 photo courtesy of dailyknicks.com
White is best known for being a good dunker, but his stints playing in Europe saw his overall game develop.
Yet, if his performance for the Knicks in the NBA Summer League is any indication, fans should be concerned.
In 22 minutes per game, White averaged just 6.3 points while shooting an awful 29 percent from the field.
I'm not sure if he was overexcited about being back in the NBA or what, but his overall offensive approach needs a lot of work.
Yes, dunkers are fun to watch, but those skills only go so far in a tight game.
The 6'9" White needs to show that he is capable of making a jump shot consistently as well as playing tight defense both on his man and under the basket.
Should he bring those skills up to a respectable level, he could prove to be a solid backup off the bench.
Chris Copeland: His Mid-Range Consistency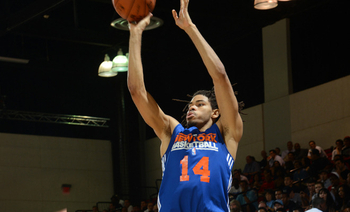 photo courtesy of knicksnow.com
Unlike White, Copeland actually had a good Summer League.
In five games, he averaged 13.8 points while shooting 47 percent from the floor. From long range, he shot an astounding 41 percent.
Yet, as good as those numbers are, it was the NBA Summer League, so Copeland wasn't exactly being covered by elite defenders or players. When push comes to shove, over the course of a regular NBA season, he is little more than a three-point shooter off the bench.
Thus, if the former Colorado Buffalo is to get significant minutes this season, he's going to have to show more range and consistency on his jump shot.
He is 28 years old has not appeared in one NBA game, so he may be in for a rude awakening if he overly relies on his long range shooting.
However, should he be able to take a shot from anywhere on the floor, he could be a viable bench option for the Knicks.
Marcus Camby: Confidence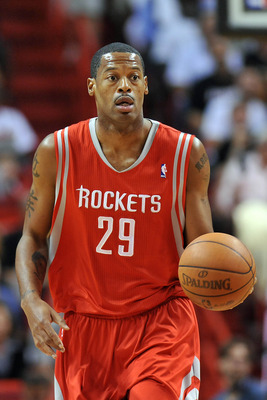 Steve Mitchell-US PRESSWIRE
Marcus Camby is entering his 17th NBA season and is easily one of the best defensive players of his generation.
Despite that, however, his confidence seems pretty low for someone with his experience, not to mention someone who has been named Defensive Player of the Year.
Look at it this way.
Camby averaged nine rebounds and 1.4 blocks last season, but he shot just 45 percent from the floor last year. For his career, he has a field goal percentage of just 47 percent.
Now, those numbers aren't bad at all by any means.
Yet, considering how Shaquille O'Neal shot 58 percent from the floor for his career and current Knicks center Tyson Chandler led the NBA last year in shooting an incredible 68 percent from the field, Camby's numbers seem a bit off.
Sure, it could be because he spent a lot of his career playing power forward as well as center, but consider this.
Throughout his career, Camby has looked just a little lost under the basket on the offensive side of the floor. He's not a bad player by any means, but is just a bit timid when he's not playing defense.
Considering how he signed a three-year deal with the Knicks to be Chandler's backup, he had better get tougher on offense and start playing like a lion rather than a lamb.
Ronnie Brewer: Jump Shot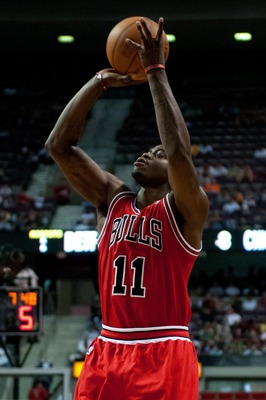 Tim Fuller-US PRESSWIRE
Brewer was brought in to primarily be a backup to starter Iman Shumpert.
He could definitely see some time as a starter as the Knicks' second-year player recovers from a knee injury sustained during last year's playoffs.
The former Arkansas Razorback has made a career out of being a solid pest, something that will definitely be missing with Shumpert injured.
Yet, while Brewer is a wizard on defense, his offensive game leaves something to be desired.
He has shot 42 percent for his career, which isn't that bad, but he has struggled to maintain a consistent long range shot and isn't exactly reliable in the scoring department.
Seeing as how Shumpert has shown flashes of potential of slowly becoming a good scoring guard as well as a great defender, Brewer is going to have to up the ante on offense if he is to win over the fans.
Jason Kidd: Staying Healthy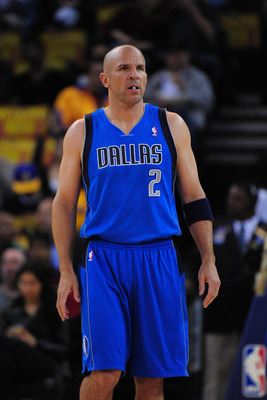 Kyle Terada-US PRESSWIRE
Kidd is 39 years old and his skills are nowhere near what they used to be.
Still, as he enters his 19th NBA season, he remains a valuable leader who can keep a team positive. More importantly, he now has championship experience after winning his first ring with the Dallas Mavericks in 2011.
However, Kidd should have one goal entering this season: stay on the court and off the trainer's table.
While what he brings to the team may be welcome in New York, it will be hard for both his teammates and the fans to enjoy them if he is constantly injured.
Last year, in the lockout-shortened 66 game season, Kidd appeared in only 48 games.
Unless he can find a way to play through various the various aches and pains and bumps and bruises, the three-year contract he signed to come to New York will start to look like a boneheaded decision by the front office.
If he can stay healthy, however, the Knicks will be getting a fine passer and solid three-point shooter who is a great floor general.
Steve Novak: Mid-Range Shooting
Debby Wong-US PRESSWIRE
OK, so maybe Novak's job on the Knicks is to shoot three-pointers and sink them consistently.
Still, I'm of the opinion that all shooters should be able to hit jump shots from anywhere on the floor.
That said, while Novak did lead the NBA in three-point percentage last year, he would be an even more deadly player if he could consistently sink a mid-range jumper.
How well he does in that department remains to be seen, but I know this much: Novak is good at two things—getting open and making three-pointers.
So long as he can get himself all alone in front of the three-point line, he'll be able to make mid-range jump shots with ease.
J.R. Smith: High-Percentage Shooting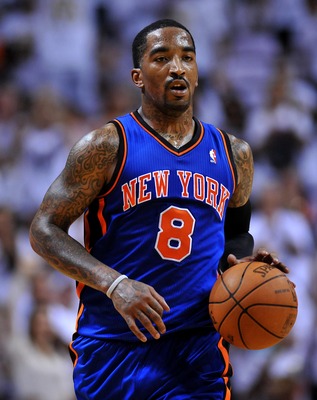 Steve Mitchell-US PRESSWIRE
Though playing in China limited him to half a season with the team, Smith was impressive his first year in a Knicks uniform, averaging 12.5 points per game on 35 percent three-point shooting.
Yet, as fun as the man is to watch, his offensive game always goes one of two ways: he either shoots a three or he dunks.
Seeing as how Smith's formal position is shooting guard and while he is not a bad player AT ALL, it wouldn't hurt for him to improve his mid-range and perimeter shooting.
Yes, he is great at what he does, but it makes him predictable and fairly easy to defend. As a result, he has his good games and his bad ones.
Should he improve his versatility just in time for the start of the season, he could very well be in the running for Sixth Man of the Year.
Raymond Felton: Conditioning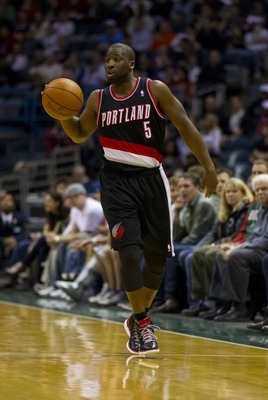 Jeff Hanisch-US PRESSWIRE
In his first stint with the Knicks, Felton far exceeded expectations in averaging 17.1 points and nine assists per game.
Then, he was dealt to the Denver Nuggets in the Carmelo Anthony trade and has not really been the same since then.
You see, Felton was traded to the Portland Trail Blazers on the night of the 2011 NBA draft and his lone season in the Rose City was a disappointment.
The former North Carolina Tar Heel averaged a career worst 11.4 points per game on 40 percent shooting, later admitting that he was out of shape all season long.
That being said, Felton simply cannot afford to be in anything but tip-top shape this coming season.
The Knicks let Jeremy Lin sign with the Houston Rockets in favor of signing Felton to a three-year deal at a cheaper price, and if he disappoints by not living up to the expected standard, it will be an enormous slap in the face to both the fans and front office.
If he stays on the treadmill, however, all will be fine.
Iman Shumpert: His Jump Shot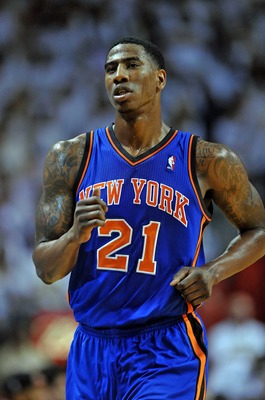 Steve Mitchell-US PRESSWIRE
Overall, I'm going to call Shumpert's rookie season a success.
In spite of all of the drama that plagued the Knicks last season, the former Georgia Tech Yellow Jacket showed up to work every day ready to learn and play hard.
As a result, he quickly earned a reputation as a tough defender, averaging 1.7 steals per game and being named to the NBA All-Rookie First Team.
However, Shumpert still has a lot to learn and improve upon.
You see, he only averaged 9.5 points per game last year on 40 percent shooting, and shot just 30 percent from long range.
I understand that defense is his strongest suit, but his position in the NBA is shooting guard. He averaged 17.3 points per game in his last year at college, so the potential for him to improve in this department is certainly there.
On top of that, Shumpert showed flashes of good scoring in a handful of games last year.
In just his second career game, in which the Knicks lost to the Charlotte Bobcats, he scored 18 points on six of 10 shooting, including four of six from three-point land.
If he can come back from his knee injury as that type of guard and not just a Bruce Bowen type who plays tough defense and occasionally makes big shots, his overall value will go through the roof.
Tyson Chandler: Defensive Control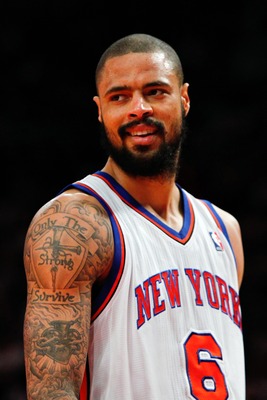 Debby Wong-US PRESSWIRE
Center is a physically demanding position that requires whoever is playing it to get their hands dirty, and reigning Defensive Player of the Year Tyson Chandler knows all about that.
Last year, as the Knicks' first dominant man at the 5 since Patrick Ewing, he averaged 11.3 points and 9.9 rebounds to go with 1.4 blocks.
Yet, like all centers, Chandler often found himself in foul trouble as his determination under the basket sometimes got the better of him.
He finished the season averaging three fouls per game and while that isn't eye-poppingly awful, it would be nice for him to exercise a little more physical control when going up for a rebound.
This way, the Knicks can keep their top big man on the floor and not have to heavily rely on the aging Marcus Camby.
Amar'e Stoudemire: Defense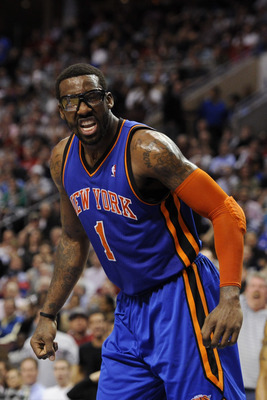 Howard Smith-US PRESSWIRE
Though he stands 6'11", 260 pounds, Stoudemire does not play like a dominant power forward.
Rather than be dominant on defense as most players his size are, the former first-round pick prefers to be a scorer.
While Woodson's offense will allow him to put a good amount of points on the board, Stoudemire must understand that he now plays for a defensive coach and not an offensive guru like Mike D'Antoni.
As a result, his lax efforts under the basket will not be tolerated.
Seeing as how the Knicks have the power to terminate his deal at the end of the season, he needs to show that he can be a great all-around power forward rather than a scorer.
If he can learn how to be a top defensive presence under the basket and also score consistently, then the Knicks could truly become a dangerous team in the East.
Carmelo Anthony: Shot Selection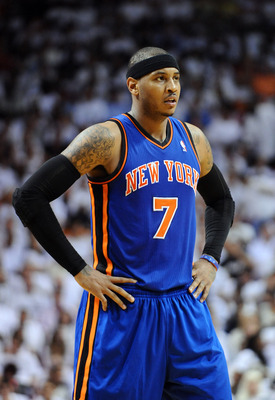 Steve Mitchell-US PRESSWIRE
As a whole, last season was a disappointing one for Carmelo Anthony.
He averaged just 22.6 points per game, his lowest since his second NBA season, and shot a career-worst 43 percent from the field.
Much of his underachieving can be linked to a supposed feud between him and coach Mike D'Antoni, who resigned after Anthony basically refused to adhere to the team's fast-paced, pick-and-roll reliant offense.
However, much of Anthony's struggles also stemmed from his insisting on creating his own shot and only making attempts from mid-range.
As good as he is from that part of the floor, Anthony needs to use his solid build at 6'8", 230 pounds to also drive hard to the basket and draw some fouls.
Yes, this would cause him to get a bit banged up, but free throws are essentially free points. There is no reason to avoid them at all.
That said, if the Knicks are to make a statement in the Eastern Conference this season, Anthony is going to have to get off his high horse and start playing hard as opposed to just getting the ball, taking a few steps towards the basket and then taking a shot.
Keep Reading

New York Knicks: Like this team?