Joe Thornton as a New York Ranger?
Use your ← → (arrow) keys to browse more stories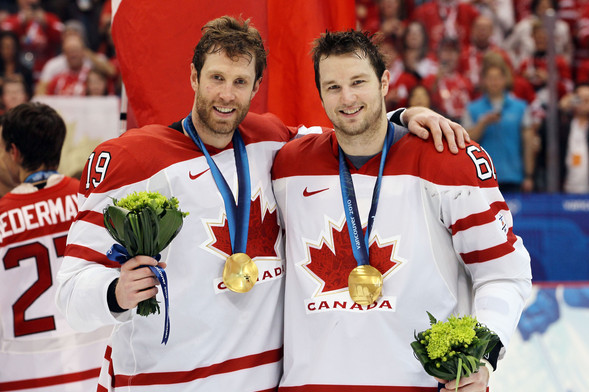 The hockey-related gossip du jour started with a weekend note in the Boston Globe where longtime writer Kevin Paul Dupont suggested nobody should be surprised if the New York Rangers take a strong run at Joe Thornton now that they have Rick Nash on the roster. Like the rest of us, Dupont is well aware of the Thornton-Nash connection from both Team Canada and as linemates with Davos in Switzerland during the 2004-05 lockout.