An Early Look at the Cincinnati Bengals' 2013 Salary Cap Situation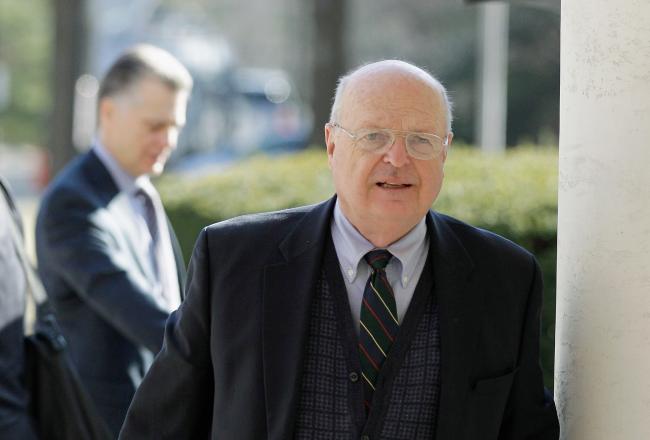 Bengals owner Mike Brown is notoriously tight with his purse strings, but he may be compelled to start spending in 2013.
Rob Carr/Getty Images
We're quite a ways away from any NFL team's 2013 salary cap numbers having any effect on their future plans, but it doesn't hurt to take an early look.
Here's a quick breakdown of what the Cincinnati Bengals' financial situation should look like come the start of the 2013 league year and where they may choose to spend some of that cash.
2012 Salary Cap: $120.6 million
Projected 2013 Salary Cap: $121.1 million
Bengals' Projected 2013 Cap Space: $42 million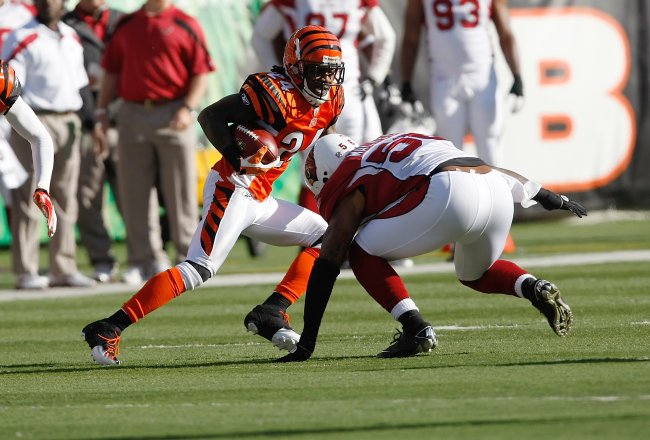 Bengals CB Adam Jones is an unrestricted free agent in 2013, but they still may re-sign him to at least provide veteran depth.
Scott Boehm/Getty Images
The Cincinnati Bengals are projected to have the second-most available cap space in the league in 2013 with around $42 million in the coffer. Though next year marks the first in which teams will operate under a "cap floor" in which teams must spend 89 (or 90) percent of their cash, that doesn't necessarily mean the notoriously stingy Bengals owner Mike Brown will have to open up his wallet immediately.
As I mentioned in yesterday's cap outlook for the Cleveland Browns, the cap floor is actually two four-year periods in which teams must spend 89 percent of their total accumulated cap money over that time. Mike Tricharichi of BrownsDraft.com breaks it down even further here.
So while, by 2016, the Bengals will have had to spend nearly 90 percent of all available cash, they can do this however they want. They can spend 75 percent of it this year and then nearly all of it the following three seasons and still hit the required amount.
And luckily for the Bengals, in that time, they'll have reasons to shell out some money.
Where to Spend the Cash?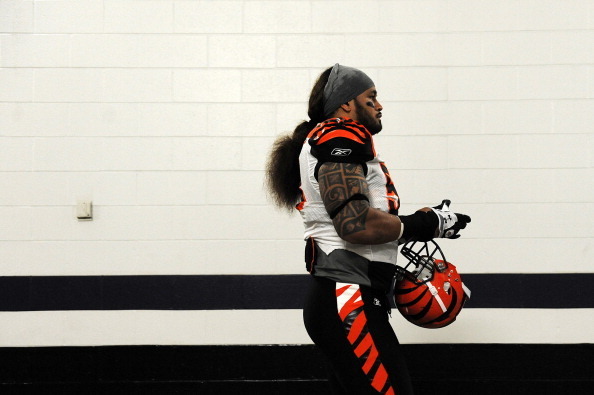 Will the Bengals keep linebacker Rey Maualuga around in 2013, or will they move on with Roddrick Muckelroy or Vontaze Burfict?
Patrick Smith/Getty Images
First and foremost, the Bengals are going to want to lock down their most important free agents as soon as they can. With the majority of the Bengals' top free agents of the unrestricted variety, they may end up spending a decent amount of cash to retain a number of them.
These free agents include cornerbacks Nate Clements and Adam Jones, defensive ends Robert Geathers and Michael Johnson, linebackers Manny Lawson, Rey Maualuga and Dan Skuta, kicker Mike Nugent, running backs Brian Leonard and Bernard Scott and wide receiver Brandon Tate.
The Bengals could choose to replace some of these departing players with veteran free agents from elsewhere, though again, they aren't the most spendy team, so whatever moves they make could in fact be to save money rather than to spend it.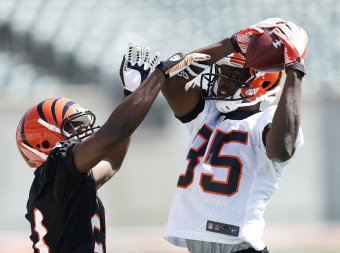 Armon Binns' fate in Cincinnati heavily depends on whether he can secure himself significant playing time in 2012.
Joe Robbins/Getty Images
The other option to use up more of the cap is to start locking down Bengals who will be free agents in 2014. Among them are important role players as defensive ends Jamaal Anders and Carlos Dunlap, linebacker Roddrick Muckelroy (especially depending on how they approach the Maualuga situation), wide receivers Jordan Shipley and Armon Binns, defensive tackle Geno Atkins and safety Taylor Mays.
But the smartest expenditures they could make next offseason is to secure quarterback Andy Dalton and wide receiver A.J. Green to lucrative, long-term deals.
Though their final contract years are not until 2014, the two have quickly become the backbone of the Bengals offense and the reason they were able to reverse course and make it to the playoffs in 2011. Another solid outing by the duo could compel Brown to pay them well and lock them down as the Bengals' long-term, uncontested starters.
The Bengals are a young team in many ways, and as long as that youth movement continues to pay dividends, there will be fewer and fewer reasons for the team to look to outside free agents as the answers to their problems. Sure, there will be some veteran additions here and there—some for reasons of talent, some for reasons of affordability—but for the foreseeable future, it looks like the Bengals will be more interested in paying and retaining their own, homegrown talent.
But that doesn't mean they lack reasons to spend. With so many important players coming to the ends of their deals and their quarterback and best receiver giving some strong arguments as to why they're worth high-paying contracts of their own, we may just see Brown's Bengals loosen the purse strings without too much wincing.
This article is
What is the duplicate article?
Why is this article offensive?
Where is this article plagiarized from?
Why is this article poorly edited?