NBA: Worst-Case Scenarios for Major Free-Agent Acquisitions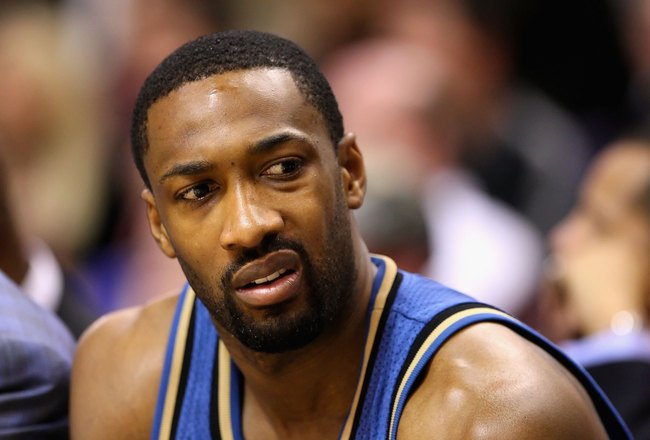 Christian Petersen/Getty Images
The Washington Wizards couldn't have foreseen what would become of Gilbert Arenas when the organization inked him to a six-year, $111 million deal in 2008.
He averaged more than 28 points per game twice in previous seasons and established himself as one of the game's most dynamic backcourt scorers. But thanks to a combination of injuries and off-court distractions, Arenas quickly declined into more of a joke than a star.
The Wizards eventually opted to move him to the Orlando Magic, preferring to gamble instead on Rashard Lewis. The Magic eventually used the amnesty clause to set Arenas free.
As mistaken free-agent signings go, this one was pretty bad. It wasn't just a worst-case scenario; it was an epic disaster.
There may not be much risk of this summer's acquisitions going quite so poorly, but every deal has a chance of going awry. Here's a look at what might happen with this offseason's biggest names if worst comes to worst.
Ray Allen: SG, Miami Heat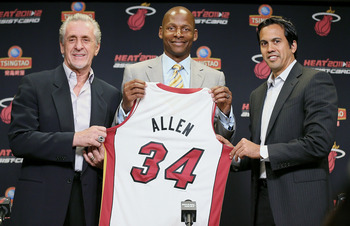 Mike Ehrmann/Getty Images
Ray Allen had to undergo ankle surgery this summer, and it may not be the last ailment to haunt his waning career.
The 37-year-old doesn't need superior athleticism to do what he does these days. He just needs to spot up and hit three-pointers. Nevertheless, he still needs his health, and it showed at times throughout the Eastern Conference playoffs as he was slowed by bone spurs.
If all goes well for Allen, he could become an important part of Miami's rotation and allow LeBron James to spend more time at power forward while Shane Battier, Mike Miller and Rashard Lewis handle duties at the 3.
If all doesn't go well, Allen could watch most of Miami's title runs from the bench.
Omer Asik: C, Houston Rockets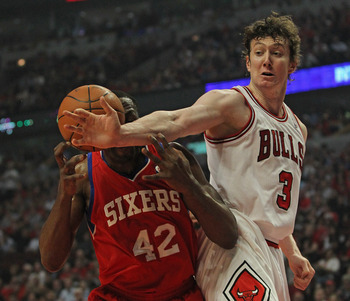 Jonathan Daniel/Getty Images
We know Omer Asik can rebound and defend, and the Houston Rockets are hoping he can do a lot of it. They had so much faith in this guy that they were willing to pay him $25 million over the course of three years.
Given that Asik played a somewhat limited backup role with the Chicago Bulls in his only two NBA seasons, there's really no telling what his production will look like when he gets more minutes and is called upon to battle with starting big men on a regular basis.
Houston's front office could be proven luminaries.
They could also look pretty ridiculous if Asik never lives up to his potential. At worst, he could become a very expensive role player who the Rockets must eventually leave on the bench.
Michael Beasley: F, Phoenix Suns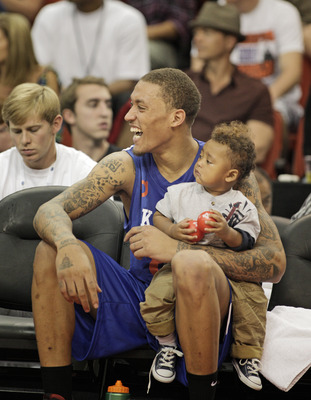 Brett Deering/Getty Images
The Phoenix Suns rolled the dice on Michael Beasley, and they had good reason to.
The 23-year-old has undeniable talent, versatility and the ability to score points in bunches. At the moment, though, his versatility is largely untapped and he's become something of a one-trick pony, pump-faking and driving to his left like he's been programmed to do that and that alone.
Beasley's had some off-the-court issues, but there's every chance he'll grow out of them and rededicate himself to the game.
If he doesn't expand his skill set or otherwise gets bogged down by distraction, the Suns will regret blowing so much of their cap space this summer.
But, let's be honest.
While he says he's moved on, the worst-case scenario with this guy would be him spending his tenure in Phoenix blazing up a storm and watching Harold and Kumar Go to White Castle on repeat when he should be hitting the gym instead.
Steve Nash: PG, Los Angeles Lakers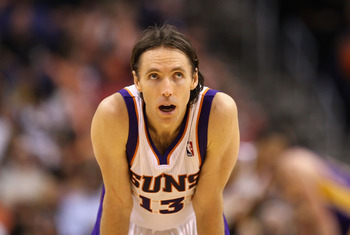 Christian Petersen/Getty Images
Steve Nash will be 39 years old before the season is over, so his worst-case scenario is pretty self-evident.
No, he doesn't require amazing athleticism to do what he does. And yes, he keeps himself in very good shape.
But hey, he's only human—believe it or not.
He says his back is feeling fine and dandy, but there's just no telling how long that will continue to be the case. If he starts showing some signs of age in the next year or two, he may be forced to take on a reduced role or sit out entirely.
The Los Angeles Lakers would then be right back at square one and desperate once again for a point guard who'll make a difference.
Jeremy Lin: PG, Houston Rockets
Bob Levey/Getty Images
The only story that could dwarf the rise of Linsanity would be if this guy just plummeted back to earth or, worse yet, had a terrible three-year stint with the Houston Rockets.
It's worth remembering that he played in just 35 games with the New York Knicks last season. Most of those games were played under Mike D'Antoni, who's made a living of making point guards look good.
Now that there are expectations placed firmly on Jeremy Lin's shoulders, how will he react? How will he adjust to serving as something of a leader for an otherwise young and newly assembled team?
There are lot of questions that surround the short-term future of this arrangement.
Lin's biggest fans prefer to note than his sample size of success is more significant than a number of other young players who turned out pretty well (e.g. Kyrie Irving's negligible college career), and they're absolutely right to do so.
Nevertheless, things don't always work out quite so well.
Lin should be able to hold on to a starting job no matter what happens. The Rockets have simply invested too much in him. If his brief stint in New York was a fluke, though, he could be one of the worst starting point guards in the league.
Otherwise, he should be on track to become one of its best.
Keep Reading