Great Britain vs. Uruguay: Highlighting Most Important Players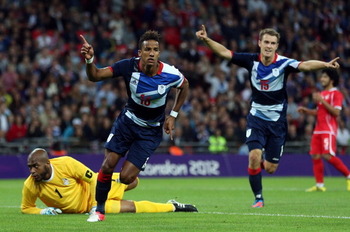 Julian Finney/Getty Images
Great Britain and Uruguay clash in the 2012 London Olympics in arguably the most important encounter of the entire group stage.
Both nations need a win to ensure qualification through to the knockout stages, otherwise they could be eliminated from the tournament.
It's the typical do-or-die clash that we all know and love, and both countries will need their key players to step up in this one in order to achieve a victory.
Let's take a look at the most important players for Great Britain and Uruguay in their Group A encounter.
Great Britain: Ryan Giggs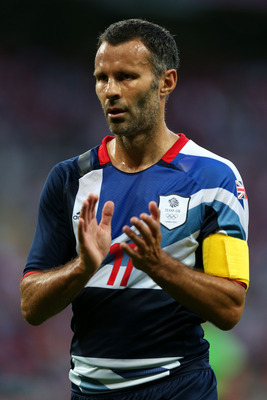 Julian Finney/Getty Images
Ryan Giggs became the oldest player to score a goal in the Olympics with his crucial finish against the United Arab Emirates and the Manchester United midfielder is shaping up as a crucial player for Great Britain if they are to progress through to the knockout stages of the competition.
Giggs' work-rate in midfield as well as his ability to lead his mostly younger teammates have proven him a valuable commodity throughout the London Olympics, and will prove to be true again in their upcoming match.
Uruguay: Luis Suarez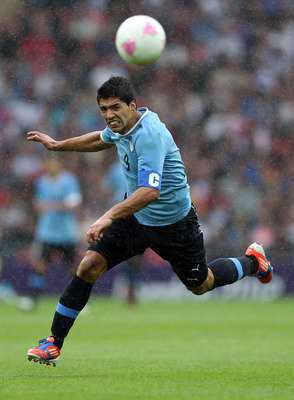 Julian Finney/Getty Images
Uruguay's main striker is Luis Suarez, and judging by their recent match against Senegal, he is the striker they will be looking to for goals.
The Liverpool striker was the target of nearly every cross from the South American nation throughout the match against Senegal and if they are to improve their attack against Great Britain, they'll need Suarez to be firing on all cylinders.
Great Britain: Jack Butland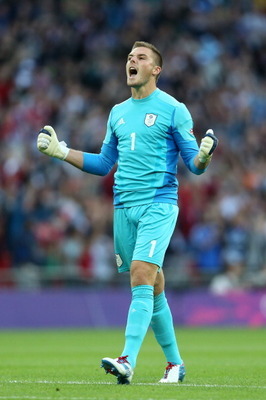 Julian Finney/Getty Images
Jack Butland has been one of Great Britain's strongest players throughout the Olympic Games so far and it is pertinent that the shot-stopper has a strong match against Uruguay.
Great Britain's defense hasn't been completely together throughout the tournament to date and if they continue that trend in their upcoming match, they'll need Butland to bail them out on plenty of occasions and keep them in the hunt for a medal.
Against a potentially lethal attack of Suarez, Cavani and Ramirez, the 20-year-old goalkeeper is of huge significance in this one.
Uruguay: Edinson Cavani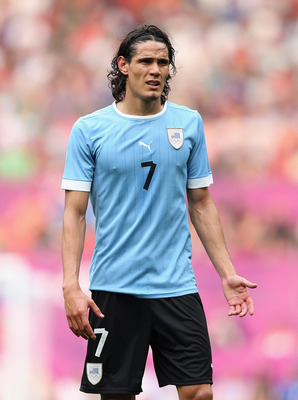 Julian Finney/Getty Images
Edinson Cavani has the potential to be a ruthless and potent striker in the 2012 London Olympics if given the ball in the right area of the pitch. Crossing the ball into Suarez and leaving Cavani out on the wing is not going to reap any rewards for Uruguay, and hopefully their recent shock loss to Senegal will highlight just how important Cavani is going to be against Great Britain.
The host nation's defense has been suspect at times, as mentioned before, and Cavani could well be the man to take advantage of any possible slip-ups.
Suarez is likely to receive most of the attention, so Cavani is a potential danger-man for me.
Great Britain: Tom Cleverley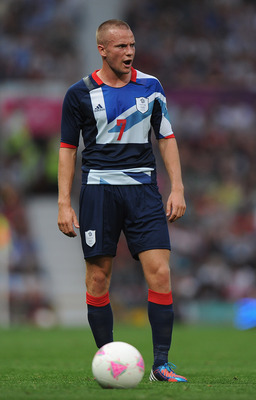 Michael Regan/Getty Images
Tom Cleverley must assert his presence on Great Britain's midfield more against Uruguay than he has so far in the Olympics.
The Manchester United midfielder is likely to play a holding role again in his team's next encounter, but must inject himself into the contest and impose himself on the game if he is to have any dominance throughout the middle of the pitch.
Uruguay are too good and too strong for Cleverley to expect to have a free reign in the middle of the pitch, and he must work hard to win this crucial battle.
Uruguay: Sebastian Coates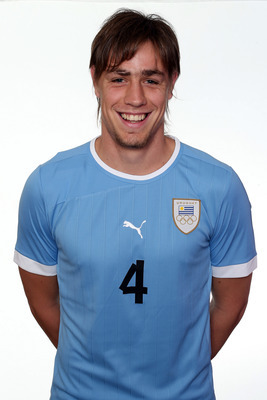 Julian Finney/Getty Images
Sebastian Coates could be in for a big afternoon against Great Britain.
The Liverpool defender will face the task of shutting down the likes of Craig Bellamy, Joe Allen and Daniel Sturridge—all of whom have had excellent campaigns so far in London.
Both sides have plenty of attacking options and there are bound to be goals in this one, meaning that a strong defense is of paramount significance.
The performance of Coates and the Uruguay backline could go a long way in deciding this one.
Great Britain: Craig Bellamy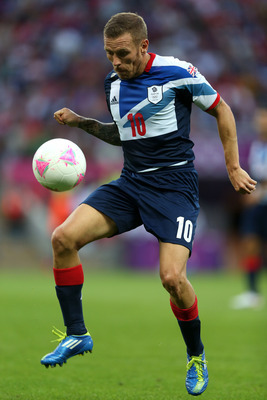 Julian Finney/Getty Images
I've thrown in Craig Bellamy here as another player that's crucial for Great Britain—seemingly hard to leave out given his attacking performances in the 2012 London Olympics so far.
He will line up as the team's vice-captain behind fellow Welshman Ryan Giggs, and his leadership and direction in attack—particularly in tandem with Joe Allen through midfield—could have a defining impact on the result of this match.
Uruguay: Martin Campana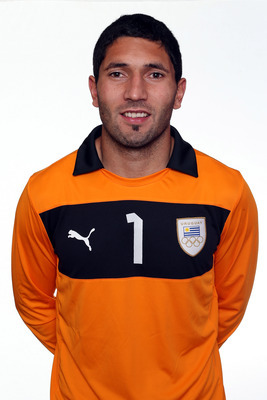 Julian Finney/Getty Images
Wrapping up our list is Uruguayan goalkeeper Martin Campana, who is tough to leave out of any list of significant players in this match.
The 23-year-old Cerro Largo goalkeeper isn't the biggest name in world football but he is more than capable of pulling off some big saves, and should Great Britain's attack continue to flourish as it did against the United Arab Emirates, then he could be in for a long afternoon.
And for me, he'll do enough to earn his team a point in a 1-1 draw.
Thoughts on the match?
Comment below or hit me up on Twitter: Follow @dantalintyre
Keep Reading