Olympic Soccer Bracket 2012: How Final Brackets Will Shake Out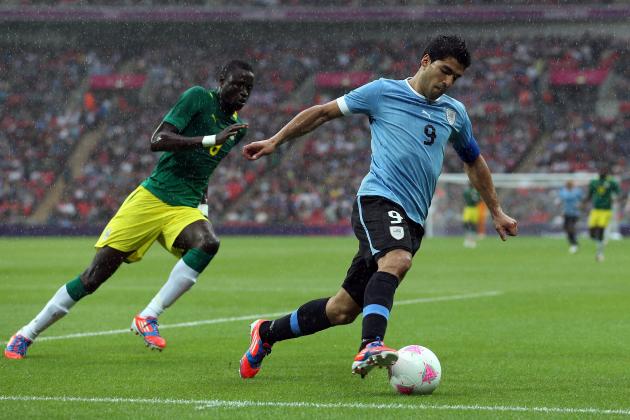 Julian Finney/Getty Images

The men's Olympic soccer (or football) tournament concludes its group play matches on Aug. 1, beginning at 9:30 a.m. EDT. The tournament has gotten off a wild start with tournament favorite Spain getting eliminated early, some great goals, a few red cards and some controversial calls. The final day of group play will certainly offer more.
The top two teams from each group advance to the quarterfinals and most teams in the tournament still have a chance to advance. Japan and Brazil have locked in their places, while Spain and the United Arab Emirates have been eliminated.
The quarterfinals begin on Aug. 4 and the gold medal match is to be played on Aug. 11 at 10 a.m. EDT.
Begin Slideshow

»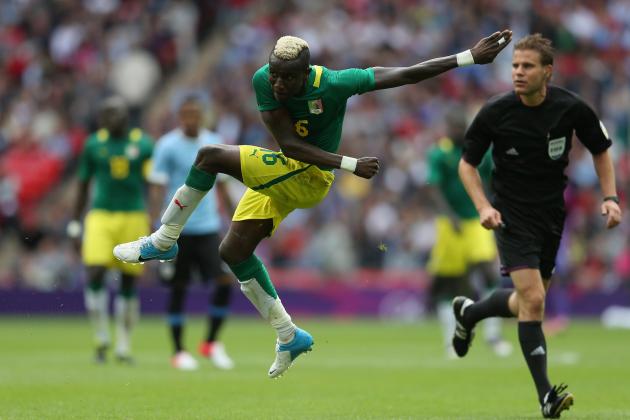 Julian Finney/Getty Images

Aug. 1
Uruguay vs. Great Britain, 2:45 p.m. EDT
United Arab Emirates vs. Senegal, 2:45 p.m. EDT
Great Britain, 4 pts +2 GD
Senegal, 4 pts +2 GD
Uruguay, 3 pts -1 GD
United Arab Emirates 0 pts -3 GD
Great Britain enter its final match with confidence after beating the United Arab Emirates 3-1 in their second group match. Senegal also enter their final match against the United Arab Emirates on good form after beating Uruguay 2-0.
If current form holds true, Great Britain will likely handle Uruguay, and Senegal will defeat the pointless United Arab Emirates. If both Great Britain and Senegal win, the group winner and runner-up will be decided on goal differential.
Predictions
Uruguay 0-1 Great Britain
United Arab Emirates 0-2 Senegal
Group Winner: Senegal, 7 pts +4 GD
Group Runner-up: Great Britain, 7 pts +3 GD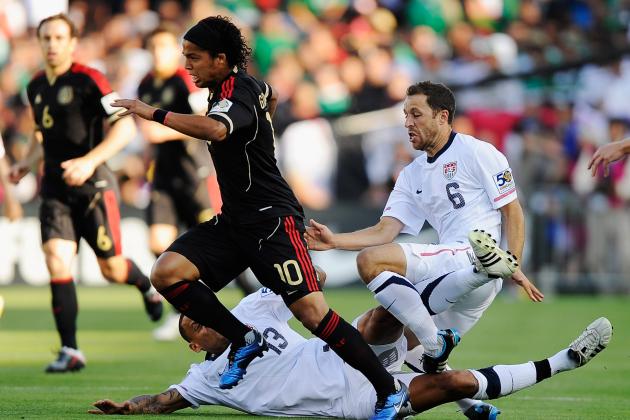 Kevork Djansezian/Getty Images

Aug. 1
Switzerland vs. Mexico, Noon, EDT
Gabon vs. South Korea, Noon, EDT
Mexico, 4 pts +2 GD
South Korea, 4 pts +1 GD
Switzerland, 1 pts 0 GD
Gabon, 1 pts -2 GD
After a slow start and a draw against South Korea, Mexico got it going against Gabon in a 2-0 victory. Giovani Dos Santos stole the show, coming on as a halftime sub, and his brace was the difference. South Korea held off Switzerland 2-1 to earn three points after the opening draw.
Mexico and South Korea are both likely to advance to the knockout stage, with each just needing a draw to ensure their placement. Even with losses, they could still advance on goal differential if those losses aren't by multiple goals.
Predictions
Switzerland 1-1 Mexico
Gabon 0-2 South Korea
Group Winner: South Korea, 7 pts +3 GD
Group Runner-up: Mexico, 5 pts +2 GD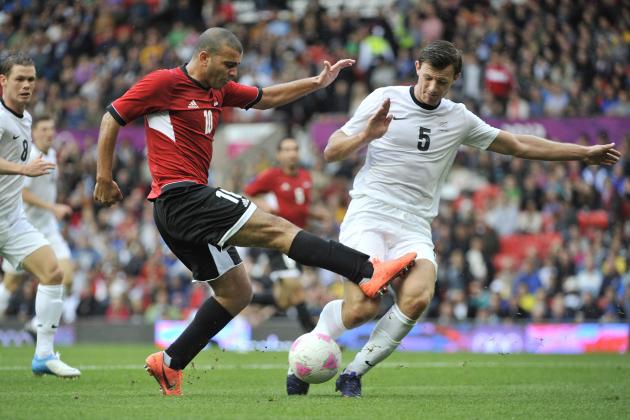 Francis Bompard/Getty Images

Aug. 1
Belarus vs. Egypt, 9:30 a.m. EDT
New Zealand vs. Brazil, 9:30 a.m. EDT
Brazil, 6 pts +3 GD
Belarus, 3 pts -1 GD
New Zealand, 1 pts -1 GD
Egypt, 1 pts -1 GD
Brazil have dominated the group play beating both Egypt and Belarus. Egypt put up a splendid second half, but came up short of a draw with the Brazilians, and Belarus took an early lead, but couldn't hold on. Egypt and New Zealand enter the final day of group matches coming off a 1-1 draw as both teams scored in the first half.
There looks to be no stopping Brazil, and that's bad news for New Zealand who need a win to advance. Belarus and Egypt will likely be playing for a spot in the knockout stage. While a win would put either side through, a draw would see Belarus advance.
Predictions
Belarus 1-2 Egypt
New Zealand 0-4 Brazil
Group Winner: Brazil, 9 pts +7 GD
Group Runner-up: Egypt, 4 pts 0 GD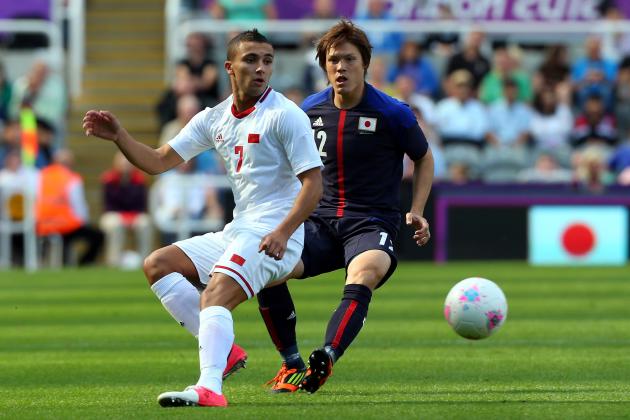 Stanley Chou/Getty Images

Aug. 1
Honduras vs. Japan, Noon, EDT
Morocco vs. Spain, Noon, EDT
Japan, 6 pts +2 GD
Honduras, 4 pts 1 GD
Morocco, 1 pts -1 GD
Spain, 0 pts -2 GD
In shocking fashion, Spain were eliminated from contention after losing to Japan and Honduras each by 1-0. Honduras enter on the high of beating Spain in a game where Spain were extremely unlucky to come away without at least a point. Japan come into the final day having not lost in the tournament so far after beating Spain and Morocco.
Japan have already secured their place in the final eight, but are looking to stay atop the group and help their position for the quarterfinals. Morocco need a win against Spain and for Japan to beat Honduras.

Predictions
Honduras 0-1 Japan
Morocco 0-3 Spain
Group Winner: Japan, 9 pts +3 GD
Group Runner-up: Honduras, 4 pts 0 GD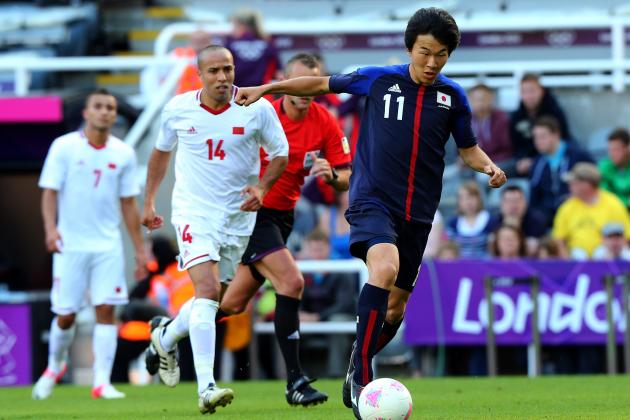 Stanley Chou/Getty Images

Left Side of the Bracket
Senegal vs. Mexico
Brazil vs. Honduras
Right Side of the Bracket
Great Britain vs. South Korea
Japan vs. Egypt