Power Ranking 25 College Teams Most Likely to Snap SEC's BCS Championship Streak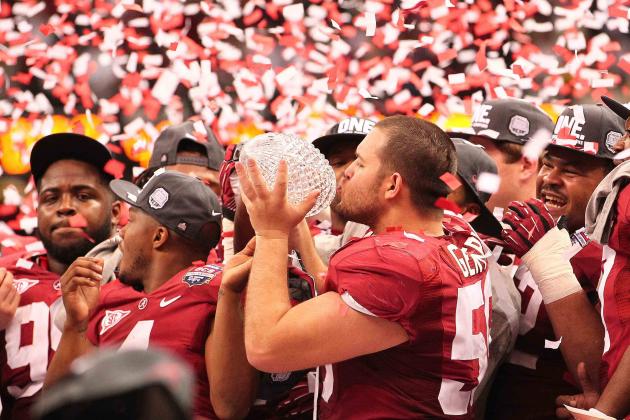 Marvin Gentry-US PRESSWIRE

As SEC fans never tire of telling the rest of the nation, the conference has a stranglehold on BCS championships, winning the last six title games (although the 2012 title game was a "gimme" between two SEC teams).
Fans in SEC country are content to let the rest of the nation fall all over itself to dethrone the reigning champs, but we all know that the SEC's tenure at the top won't last forever.
We've decided to take a look at who the top contenders are to knock the kings off of the mountaintop, as we've power ranked the 25 college football teams most likely to snap the SEC's BCS Championship Game winning streak.
Begin Slideshow

»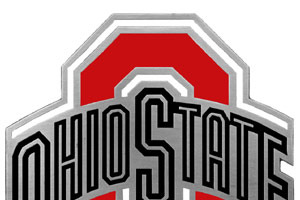 We'll start our list with a team with a very big asterisk next to its name: Ohio State.
Ohio State University took an unfortunate turn when "Senator" Jim Tressel turned out to be the Cover-Up Artist Extraordinaire.
In hindsight, we can all see that the old adage has been proven true once again: the cover-up is worse than the crime.
In this case, the "crime" was the seemingly benign, yet prohibited exchange of a few trinkets for a few free tattoos and the like.
But Tressel, ever "Mr. Integrity," signed his name to an NCAA document stating that he had no knowledge of any accusations of infractions.
Which turned out to be completely and utterly false, and finally ended a culture of corruption in Columbus.
The end result is Ohio State is banned from the Big Ten Championship Game and any subsequent bowl berth for the 2012 season.
So while we're intently focused on the upcoming season, it's important to note that Ohio State has quite the collection of talent coming back for Urban Meyer's first season as head coach.
And if we know Ohio State and Urban Meyer, you can expect to see the Buckeyes right back in the championship hunt in 2013.
For that, the Buckeyes get special dispensation and appear on our list in the No. 25 spot.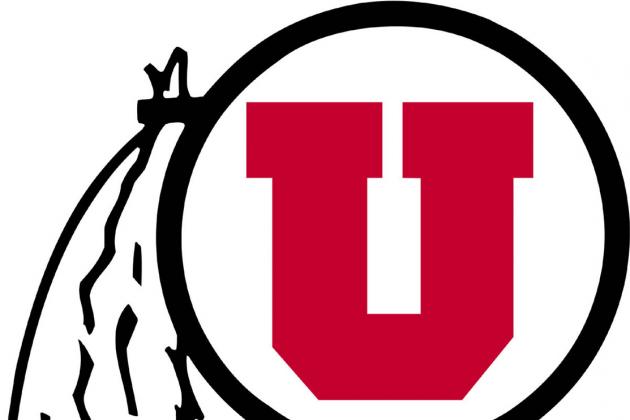 Now, back to the teams that actually have a chance to win this season.
The Utah Utes made their way to the Pac-12 last season, and didn't do too terribly, all things considered.
The Utes came within a hair of knocking off USC in Los Angeles last season, and finished with an 8-5 mark by defeating a pretty good Georgia Tech team in overtime in the Sun Bowl.
Is it crazy to think that Utah can win a Pac-12 title this season and maybe even a national championship? Maybe.
But with 16 returning starters, including nine on offense, don't be surprised if Utah makes plenty of noise this year out west.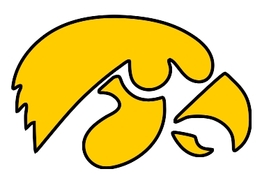 The Iowa Hawkeyes have seemingly been stuck in a "rebuilding" year for the better part of the last decade, always struggling to break through the top echelon of the Big Ten.
Last season was no different, as the Hawkeyes finished 7-6 and fourth in the Big Ten's Legends Division.
With 13 returning starters for 2012, there's more than enough room for concern, particularly on defense.
But Iowa does have a solid core of offensive power coming back, and the Hawkeyes are just one of those teams that manages to sneak up and win a game no one expects them to win every season.
If they can somehow manage to string a few of those upsets together in 2012, who knows what's possible?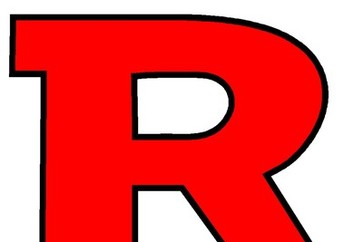 Rutgers? Really?
Sure!
First off, the Scarlet Knights have the absolute easiest road to the BCS this season, as they will likely be the best Big East team to start the 2012 season.
Of course, saying you're the best Big East football team is a little like saying you're the thinnest fat guy.
Rutgers will have 16 returning starters from last season's 9-4 squad to take on a bare-bones Big East consisting of just eight teams (Temple replaces West Virginia for 2012).
Unfortunately, the Big East still gets an automatic bid to the BCS.
So, it's not entirely crazy to think that Rutgers could run rampant through the pitifully weak Big East to earn a BCS spot.
The crazy part comes in trying to figure out the level of carnage the rest of the nation would need to endure to elevate that lowly undefeated Big East champion to the BCS title game.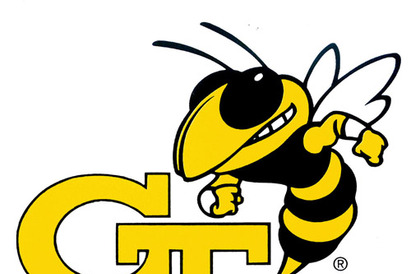 Georgia Tech was one of those surprise, feel-good teams from last season.
The Yellow Jackets received a grand total of zero poll points in the preseason AP and Harris polls, and managed just one point in the preseason Coaches Poll and Week 1 B/R Top 25.
After a 6-0 start, the tune suddenly changed for the Rambling Wreck, and preseason bowl hopes had turned to ACC title run dreams.
Those dreams didn't materialize, but the Jackets picked up some much-needed experience en route to a 8-5 finish.
For 2012, no one will be sleeping on Georgia Tech, and with eight offensive starters back for another crack at the rest of the ACC, the Yellow Jackets could finally knock the youthful Virginia Tech team from its perennial spot atop the Coastal Division.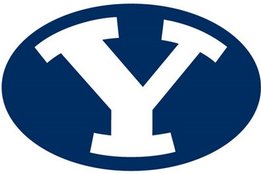 Ten wins are never something to be ashamed of, and the BYU Cougars are ready to take their game to the next level.
After a 10-3 year in their first season as an independent, the Cougars are ready to take on some of the nation's best to prove their BCS worth in 2012.
With games against Utah, Boise State, Georgia Tech and Notre Dame on the docket this season, BYU could be in for a major leap forward as a program.
Of course, it's possible that BYU could lose some, or even all of those games.
But the Cougars have an offense that returns every skill position player, and a defense with seven returning starters.
Ten wins is a good season. In 2012, BYU can do better than "good."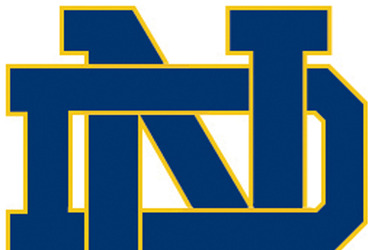 Oh, Notre Dame.
What are we ever going to do with you?
First, it was the abortive George O'Leary tenure.
Then, Ty Willingham's less-than-great three seasons.
Finally, when Charlie Weis was hired what seems like a lifetime ago, you had us believing the glory days were coming again to South Bend.
Wrong.
Then Brian Kelly brought his magical touch, two Division II titles, a MAC title and a pair of Big East titles and BCS berths to town, and we got all giddy once again.
Okay, so maybe that one's on us.
Maybe it's a good thing the Kelly years haven't started out on a tear. Maybe BK is building something at Notre Dame we won't see tangible benefits from for some years.
But maybe, just maybe, Kelly's third year at the helm will offer a glimpse of things to come.
The Fighting Irish certainly aren't pulling any punches this season. Games against Navy in Dublin, at Oklahoma, at Michigan State and at USC headline one of the nation's most ambitious schedules.
The Irish might need a little more than luck on their side this season to emerge unscathed, but with strength-of-schedule points expected to be SEC-like this season, even a one-loss Irish team wouldn't be out of the running for a shot at the BCS title.
Whoops. There we go again, getting our hopes up.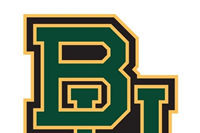 Baylor is going to have some serious work to do this season if there's any hope of even matching the success seen in 2011.
And while there are 15 returning starters, it's who isn't returning that is the biggest story for the Bears. Heisman Trophy-winning quarterback Robert Griffin III is off to the NFL, and Baylor is going to have to hope that senior quarterback Nick Florence can somehow find a way to replace all of that production.
It's not impossible, mind you, for Baylor to be just as good this season as it was last year. But part of the reason RG3 won the Heisman was the belief that he made a mediocre team pretty special.
We're about to find out if that was actually true.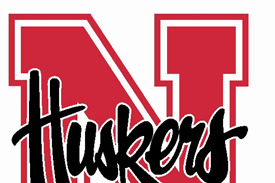 So Nebraska's inaugural Big Ten season didn't quite turn out like Husker fans had hoped.
A 5-3 conference record and third-place Legends Division spot isn't exactly what the former perennial Big 12 power was thinking when they made the move.
Maybe the Big Ten is a little tougher than initially thought.
Regardless of the reasons for Nebraska's failure to compete for a division title last season, it's probably safe to assume that the Huskers have acclimated to the new conference, and the 16 returning starters led by junior quarterback Taylor Martinez are ready for another crack at it.
And this time, they should be more successful.
The first five conference games for Nebraska will determine the success or failure of the 2012 season. Wisconsin, Ohio State, Northwestern, Michigan and Michigan State make up one heckuva rough start to the Big Ten schedule, and there are several potential losses in that mix.
But if (and it's a really big "if") Nebraska can find a way to get off to a quick start in conference this season, we could be looking at a top 10 team come November.

It's never a good idea to turn your back on a team coached by Frank Beamer.
Known for its unconventional scoring ability, Virginia Tech enters the 2012 season looking to once again defend an ACC Coastal Division title.
Problem is, there's almost no one left on offense who remembers what it took on the field to win that divisional championship.
The Hokies have just three returning full-time offensive starters this season.
Yep, three.
Sure, Logan Thomas is among them. But one man an offense does not make.
If Virginia Tech is to have any shot of a return BCS trip this season, Beamerball will have to play a big role. The nine returning defensive starters should help with that.
There were few stories better than Kansas State's resurrection last season.
Bill Snyder did it again, and surprised most of us in the process, leading the Wildcats to a 10-3 record and a second-place finish in the Big 12.
But the feel-good Cinderella story of 2011 is over. In 2012, no one (besides K-State fans) will be smiling when the Wildcats pull off another victory, and no one will be blindsided by a very capable KSU team.
With eight offensive starters back, there's more than enough firepower in Manhattan for a repeat performance. And the reshuffled Big 12 is about as difficult to predict as any BCS-AQ conference can be.
Who knows? An upset here and a little luck there, and we could see the Wildcats atop the Big 12 and punching a ticket to the BCS.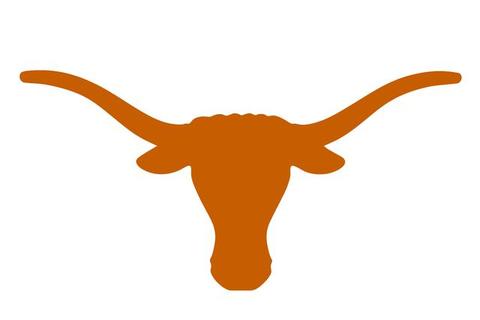 It's probably not too much of a stretch to say it's now or never for the Longhorns under Mack Brown.
Regardless of how you define success, the inescapable fact is that Texas has sadly underperformed over the past couple of seasons.
And if we look beyond the past two lackluster seasons, we find a program that hasn't quite measured up to its closest rivals on a national stage.
Sure, 141-39 is a darn good mark. But Brown has led the Longhorns to just two Big 12 titles since he arrived in 1998. Over that same span, Oklahoma has won seven.
We're getting closer to seeing the 2012 roster for the Longhorns solidify, but the big question mark remains of who will be taking the snaps.
The fact of the matter is that Texas fans might have to live with the least bad rather than the most good when it comes to the eventual Longhorns gunslinger. Still, there has been a distinct lack of experience in the recent past for Texas—a problem that won't rear its ugly head in 2012 with 16 returning starters, including nine on offense.
If the Longhorns can find their footing once again, they can and will quickly reemerge as a national power capable of beating any team on any field on any day.
But again, it's a pretty big "if."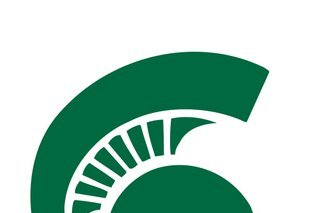 If someone had said five years ago that Michigan State would engineer a two-year span where no other Big Ten team had more wins, you'd probably laugh.
But no one is laughing now.
The Spartans have 22 wins over the past two seasons, a mark no Big Ten team has eclipsed (and only one, Wisconsin, can match). MSU also has more conference wins (14) over that span than any other Big Ten team, beating Wisconsin by one.
So what has been the secret ingredient in East Lansing?
Quite simply, it's Mark Dantonio.
Gone are the days of the "same old Spartans" who start quickly, only to collapse down the stretch. Dantonio has changed the attitude towards the gridiron at Michigan State, and this basketball school has now become quite the football power, too.
But MSU is approaching its first real threat to its success in a while. For the first time under Dantonio, we're going to see a near wholesale change of personnel on the field, as only five offensive starters return.
Has MSU's success and Dantonio's unique brand of charisma attracted the type of talent that can continue to compete for Big Ten championships?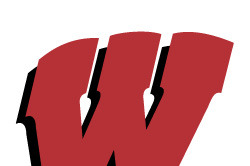 With back-to-back trips to Pasadena, Wisconsin has arguably been the most successful Big Ten teams in the recent past.
Bret Bielema has his program on the cusp of becoming a true national powerhouse, and 2012 could be long thought of that dividing line between "then" and "now."
If Wisconsin can win another conference title and finally break through to win a BCS game, there will be little doubt that the Badgers are one of the nation's elite.
But Wisconsin has a long road ahead of it before it can even think about raising its first-ever national championship banner.
With just 11 combined starters returning for 2012, there's a lot of work to be done before the September 29 Big Ten opener at Nebraska.
Wisconsin also has to contend with perennial nemesis Michigan State, and Ohio State comes to Madison in mid-November. And while the overall schedule doesn't seem too difficult for the Badgers, that could work against them.
A single loss could derail any hope of reaching the BCS National Championship Game this season, as strength-of-schedule points will be at a premium.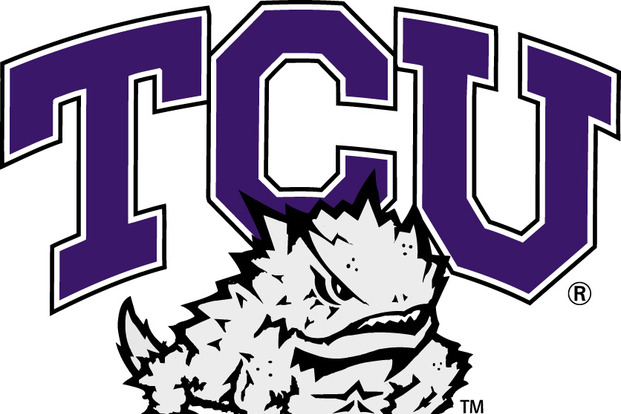 Welcome to the big show.
After years of being on the outside looking in, TCU has finally joined a conference appropriate to its skill level.
The Big 12, once thought to be a conference on the verge of collapse, welcomed the Horned Frogs with open arms. And it seems a match made in heaven.
Or at least Texas.
The Horned Frogs may not have the instant street cred like Boise State, but that will quickly change as TCU racks up the wins in a BCS-AQ conference while the Broncos stay stuck in the Mountain West.
The Frogs have proven they're good enough to hang with the big boys, and knocking off teams like Boise State and Wisconsin has elevated the stature of the program to new heights.
But can TCU hang with the big boys week in and week out?
There's no one in Ft. Worth who doesn't think so.
Returning starting quarterback Casey Pachall was a pleasant surprise for many after taking over for Andy Dalton. Rather than missing a step or two on offense, Pachall engineered a once-in-a-lifetime victory over Boise State in Boise, and is ready for more.
If and when TCU finds itself in a race for the Big 12 title, you'll instantly notice a change in the way the pundits talk about this once little program. The elitists will be quick to adopt the Horned Frogs, and the beneficiary of that love-fest will be TCU and its BCS ranking.
If the Frogs keep winning, you can bet that their poll numbers will skyrocket in 2012.
After all, they're a member of the club now.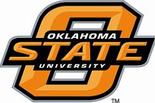 If you think the massive talent drain suffered by Oklahoma State after this past season will be too much for the Cowboys to overcome, you might be surprised.
Mike "I'm a Man" Gundy has put together an impressive array of talent for 2012 to supplement the 13 returning starters.
While we're not likely to see the stratospheric offensive numbers from 2011 this year, don't expect Okie State to completely fall off the radar screen in the Big 12.
There are, after all, eight returning defensive starters. And while the Big 12 isn't known for its stifling defense, there's something to be said for experience in the face of overwhelming offense.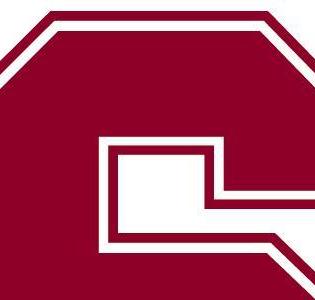 Ever since it because clear that Andrew Luck was leaving Stanford for the NFL, talk has almost exclusively revolved around "life after Luck" for the Cardinal.
It would be a mistake to say Stanford will be the same team this season without a quarterback like Andrew Luck. A loss that big can't be easily or quickly smoothed over. But Stanford wasn't the only Pac-12 program to take a hit to the talent pool.
Part of the problem with predicting the fortunes of Stanford moving forward is the fact that Andrew Luck took up so much of the spotlight in the past; Luck's abilities completely overshadowed the rest of the team. There is still a strong core of talent left at Stanford, and the Cardinal don't look to be a program poised to fade into irrelevance in the new-look Pac-12.
Stanford also has a schedule that contains a good mix of teams from across the spectrum of skill. There's the usual Pac-12 suspects plus Notre Dame, but there's also games against the likes of Duke and San Jose State.
The Cardinal get USC at home, but have to travel to face Notre Dame and Oregon, which should provide more than enough reason to boost their stock this season—as long as the Cardinal can find a way to win without Andrew Luck on the field.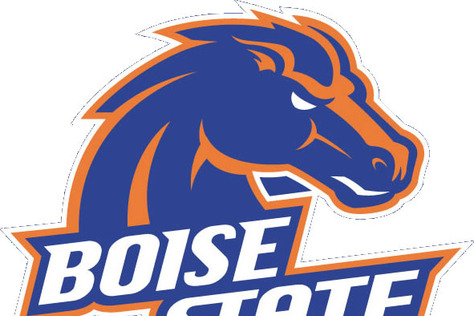 A lot of people might be surprised to find Boise State on this list as high as No. 8.
But we've bet against the Broncos before and got burned, so we're more than willing to give them the benefit of the doubt for the time being.
The big story for Boise coming into 2012 is the loss of do-it-all quarterback Kellen Moore.
Moore led his team to more victories than any other quarterback in FBS history. How can you possibly go about replacing that kind of production?
Well, head coach Chris Petersen has done it before, so it's safe to assume he can do it again.
We've seen so many "small" programs over the years rise with the play of a few stars that arrive at the right moment, only to watch a sudden collapse as soon as they leave campus.
Boise State is different.
Each time the nation has left the Broncos for dead, a new star rises and leads Boise State to the next big win, next undefeated season or next BCS berth.
Can it happen again?
If it does, it's high time a team like Boise State gets its shot at the BCS National Championship Game. That way, we can finally put to rest the debate between the elitists and "have nots" of the FBS world. Win, and it proves teams like BSU can compete with the biggest and best. Lose, and we can dismiss the small guys with a clean conscience.
Either way, it will be a lot of fun, don't you think?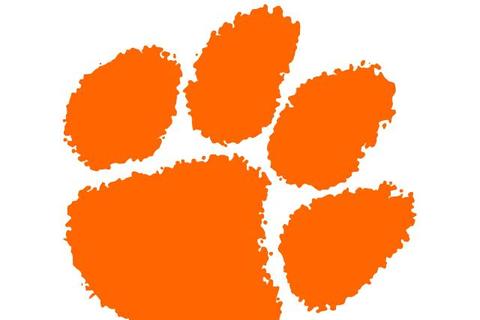 Ah, Clemson. What are we ever to do with you?
Just when you're left for dead, you arise from ACC obscurity, win eight straight and get everyone all excited about a potential national championship run.
When you find a way to beat a good Virginia Tech team for the second time in a season, winning the ACC title in the process, we're ready to believe in you once again.
And then the Orange Bowl happened.
What are we ever to think for 2012?
The Tigers began 2011 unranked before rising as high as No. 6 in the Coaches' Poll. There's no question Clemson was talented last season, but it seemed the Tigers didn't handle success all that well. Once the talk of the "big time" started to swirl around, things unraveled relatively quickly.
We're betting that experience did Clemson some good, and the 2012 Tigers will be a much better team for their troubles.
The offense returns the skill position corps almost entirely intact, and the defensive backfield is unscathed.
Realistically, it looks as if Florida State is the only obstacle between the Tigers and a return trip to the ACC Championship Game this season.
And if the Tigers can manage to get that far without stumbling, there's absolutely no reason they should be in the running for a title game berth.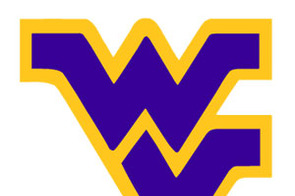 Bye bye Big East, hello conference that actually matters.
We hate to keep dumping on the Big East, but even the conference has to admit that West Virginia was its last nationally relevant team.
Now that the Mountaineers have moved to the Big 12, there's really no reason to put much stock in the Big East.
But don't even think about selling your shares of WVU.
Dana Holgorsen makes his triumphant return to the Big 12, where he was the chief engineer of the current offensive explosion at Oklahoma State as offensive coordinator.
Holgorsen knows exactly what it takes to pick apart Big 12 defenses, and his Mountaineers team is loaded with plenty of weaponry.
Senior quarterback Geno Smith has matured almost game by game over the past couple of seasons, and his receiving corps is completely intact from last season. With the at times porous defenses in the Big 12, you can expect Smith to air it out early and often this season.
Seriously, keep your eye on Smith. He could be a dark horse candidate for the Heisman Trophy before all is said and done in 2012.
West Virginia also has the benefit of not succumbing to the defensive woes of the Big 12. Having fielded one of the top defenses in the Big East will prove to be a benefit for WVU moving forward. The trick will be to adjust to the high-octane passing attacks seen in the Big 12.
The big showdown this season will likely happen on November 17 when the Oklahoma Sooners make their first trip to Morgantown. This game could determine the eventual conference champion, and without any significant non-conference competition this season, it's conceivable West Virginia could be playing for a spot not only in the BCS, but in the championship game.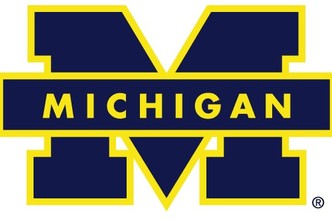 After languishing under the tenure of Rich Rodriguez, Michigan fans were pleasantly surprised to see Brady Hoke straighten things out in very short order.
Within a week or two of the start of the 2011 season, it became apparent that this was your grandfather's Michigan.
The Maize and Blue were back to their winning ways, and will become the first college football team in history to eclipse 900 wins this season (the Wolverines are currently 895-310-36).
The dramatic turnaround led to a berth in the 2012 Sugar Bowl, where Michigan defeated Virginia Tech in dramatic fashion, signaling once and for all that Big Blue is back.
The real problem for Michigan in 2012 is Week 1.
The Alabama Crimson Tide are easily one of the top three or four teams in the nation starting 2012, and Michigan will be hard-pressed to figure out a way to top a team as talented and well-coached as Alabama.
But just for a moment, let's imagine what would happen should the Wolverines do what people in the south believe is impossible.
If Michigan defeats Alabama, who will be left to stop the Wolverines? There's no other team on the 2012 schedule that approaches the skill level of Alabama. That's not to say the schedule is full of cupcakes, but a win against the Tide could give Michigan enough momentum to steamroll the rest of its schedule.
Michigan's biggest improvement last season was the defense. It's not often you watch a defensive squad improve 93 spots in just one season. Michigan ranked 110th in the FBS in 2010 in terms of total defense.
In 2011, the ranking improved to 17th.
With eight defensive starters returning for 2012, that number could get even better.
And if Michigan has any hope of beating Alabama, it must.
Okay, time for some reality.
Should Alabama beat Michigan? Yes.
But don't be shocked if the game is a lot closer than you think.
The 2012 Florida State Seminoles will be an interesting case study in the theory of strength-of-schedule.
We could talk about the 18 returning starters, the talent of EJ Manuel, the determination of Jimbo Fisher and his staff or the ability of a team like the Seminoles to demolish everyone they face this season.
But that wouldn't do any good without paying attention to the laughable strength-of-schedule Florida State will face this season.
Just look at the first two weeks: Murray State and Savannah State.
Really? Really, really?
There really ought to be a rule against that. Playing one FCS program a year is bad enough, but two? Who is Florida State trying to kid?
With a pretty weak ACC slate this season, Florida State really has only one shot at making the BCS National Championship Game: go undefeated.
And with the wealth of talent returning this season, that's entirely possible.
Still, we just can't get over it. Two FCS teams?
What a joke.
We can all agree than 2011 didn't quite turn out as planned for the Sooners, right?
After all, the preseason consensus No. 1 team in the nation not only failed to win a national championship, they failed to even reach the championship game.
Or win their conference.
Or play in any BCS game.
All around, 2011 was not quite up to the Sooners' usual high standards.
But that doesn't mean 2012 is going to resemble last season.
Bob Stoops is one of the best coaches in the nation, and rest assured, he'll be using 2011 as a cautionary tale in complacency. Hopefully, the 15 returning starters from last season will listen to this valuable lesson and come out with renewed urgency and intensity.
One possible benefit from last season's less-than-stellar finish is the return of Landry Jones. Had the Sooners done what everyone expected and won a national title last season, it's entirely possible Jones would have called it a college career and made his move to the professional ranks.
But as it stands, he'll be back in a Sooners uniform this fall, ready to make amends for 2011.
Oklahoma is the odds-on Big 12 favorite this season, and it may be another year where the only team capable of beating the Sooners is the Sooners. If last season's experiences can't stave off that kind of implosion this season, nothing will.
Expect Stoops and company to run a tight ship this year, and the Sooners will be right in the mix come November.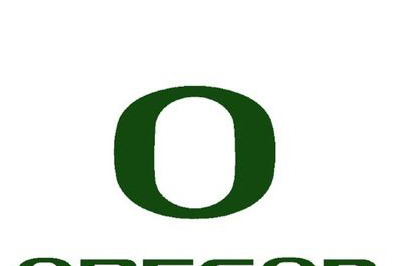 How close can Oregon come to finally winning a national championship?
We might be ready to find out.
It's impressive to think that Oregon lost some amazing talent like LaMichael James and Darron Thomas, yet is still considered one of the top teams in the FBS.
That's probably because head coach Chip Kelly knows a thing or two about keeping the cupboard stocked with fresh talent.
Replacing LaMichael James as primary running back will be Kenjon Barner. Just think about that for a second: Barner is a replacement.
He easily has the skill to have been a multi-year starter with any program in the nation, and he's just emerging as the top back for Oregon in his senior year!
He'll have plenty of skilled company on offense, too, including speedy De'Anthony Thomas, who not only does a fantastic job returning kicks, but has a nice set of hands at wide out, too.
The Ducks defense returns almost intact from last year, with eight returning starters.
Can Oregon follow up their inaugural Pac-12 Championship Game victory and Rose Bowl title with a run at the BCS National Championship?
One thing we know for sure: it's always fun to watch them try!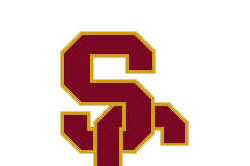 Without question, the No. 1 team with a chance to knock the SEC off of its high horse is the University of Southern California.
How can anyone not be high on the Trojans this season?
Forget the fact that USC is returning nine offensive starters. Forget the fact that the Trojans are likely to be at or near the top of every major preseason poll. Forget the fact that it's USC.
What really gives the Trojans an advantage this season over everyone else is the intangible, pent-up energy that's ready to be unleashed on the rest of the country.
For two years, anything USC-related has been followed up with the constant reminder that the Trojans were under sanction from the NCAA, ineligible to win a championship of any kind or participate in a bowl game.
All that is gone now.
The Trojans are back to relevance once again, and you can bet that every game SoCal plays this fall will matter.
But in order to truly put the past behind them, the Trojans will need to make some new history for USC.
As it currently stands, the last "great" USC team has the awful stigma of "vacated games" attached to its résumé. Forfeited victories and returned trophies are not the stuff of legends. To truly get over the past, USC must write its name back into the history books with victories and championships that count, and that stand the test of time.
With players like Matt Barkley, Curtis McNeal, Robert Woods, Dion Bailey and Isiah Wiley, it's possible those championships will be part of the 2012 season.