Olympic Soccer Schedule 2012: Complete Listing for Day 4 Action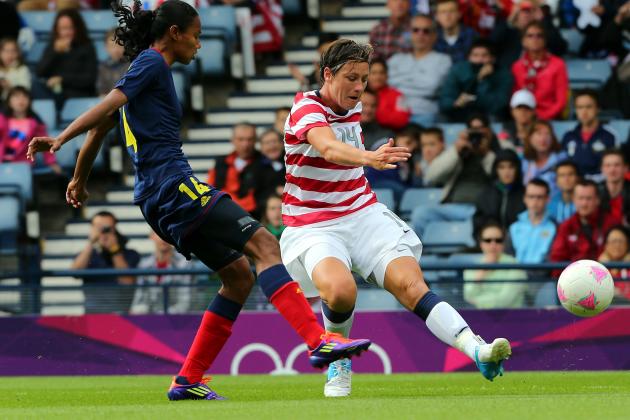 Stanley Chou/Getty Images

Day four of the Olympic Games sees the conclusion of the women's soccer/football tournament as the teams play their final group matches. The matches start with Group F playing at 9:30 a.m. EDT, Group G playing at 12:15 p.m. EDT and Group E playing at 2:45 p.m. EDT.
Unlike the men's tournament, the top two finishers in each group aren't the only ones to advance to the next round. In the women's tournament, the top two finishers in each group automatically qualify for the next round.
The third-place finishers from each group are then compared. The two with the highest point totals advance.
Goal differential is the first tiebreaker, then goals scored.
Begin Slideshow

»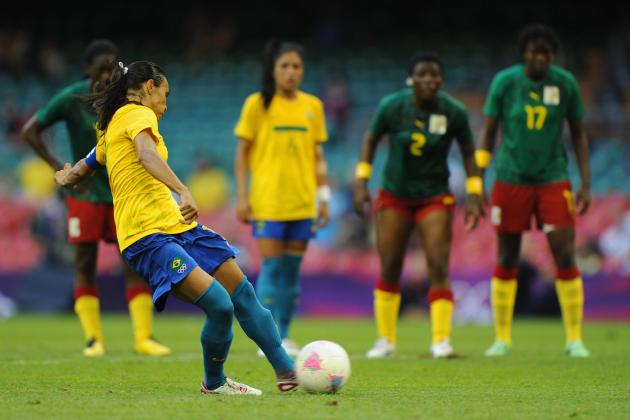 Michael Regan/Getty Images

Great Britain vs. Brazil, 2:45 p.m. EDT
New Zealand vs. Cameroon, 2:45 p.m. EDT
Brazil, 6 pts +6 GD
Great Britain, 6 pts +4 GD
New Zealand, 0 pts -2 GD
Cameroon, 0 pts -8 GD
Group E is the last group to conclude group play, getting started at 2:45 p.m. EDT. Brazil and Great Britain are already into the next round as the top two finishers from the group. Their game will decide who gets the top seed in the group.
New Zealand and Cameroon are both still alive entering the final day. Whichever team loses is eliminated immediately. The winner needs help in order to finish as one of the two advancing third-place teams.
The task is much harder for Cameroon, as they would need to erase much of their minus-8 goal differential.
Cameroon has been one of the weakest teams in the tournament and will likely bow out of the tournament with a loss.
New Zealand, having a goal differential of just minus-2, will help in tiebreakers against the other third-place finishers. The bigger the win, the better chance New Zealand has of advancing, but even then, they still need help.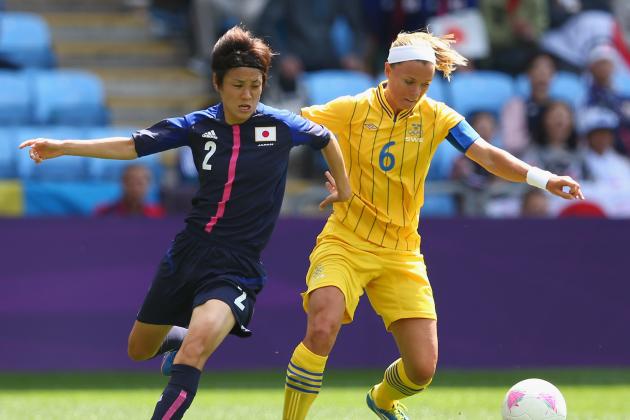 Quinn Rooney/Getty Images

Japan vs. South Africa, 9:30 a.m. EDT
Canada vs. Sweden, 9:30 a.m. EDT
Sweden, 4 pts +3 GD
Japan, 4 pts +1 GD
Canada, 3 pts +2 GD
South Africa, 0 pts -6 GD
Group F is highly contested coming into the final day of matches. Sweden, Japan or Canada can still win the group.
South Africa is likely to finish last, as they would need to beat Japan and have Sweden beat Canada while overcoming eight goals to catch Canada on goal differential.
Sweden and Japan both have decent shots to finish atop the group. If both teams win and finish on seven points, goal differential will break the tie.
Sweden has a two-goal advantage over Japan, but Japan has the easier matchup against South Africa.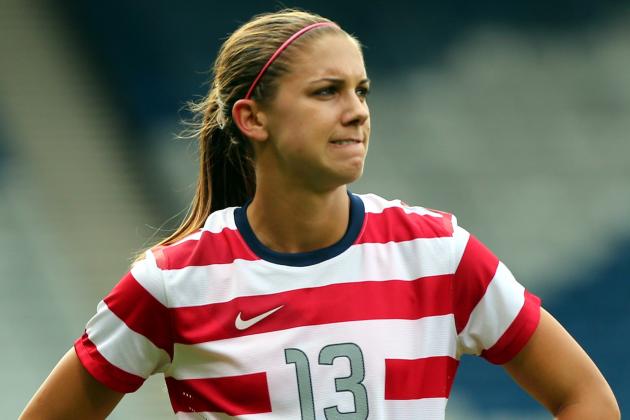 Stanley Chou/Getty Images

France vs. Colombia, 12:15 p.m. EDT
United States vs. North Korea, 12:15 p.m. EDT
United States, 6 pts +5 GD
France, 3 pts +3 GD
North Korea, 3 pts -3 GD
Colombia, 0 pts -5 GD
Group G kicks off at 12:15 p.m. EDT. The United States is the favorite to win the group and in good position to do so with a result against North Korea.
France has the inside track for the second and automatic qualifying spot with three points and a nice cushion in goal differential.
Colombia needs a win and a loss in the France/North Korea match just to stay alive. In addition to those results, Colombia would need to overcome a big goal differential, as its goal differential rests at minus-5 coming into the final day.