WWE Rumors: The Rock, Undertaker, Triple H and Thursday's Top WWE Buzz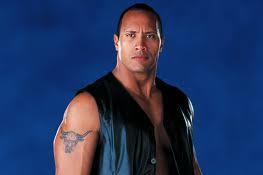 Courtesy of WWE

Summer is always an interesting time for WWE. This year, things feel different because we are coming off the 1,000th episode of Raw last week, with SummerSlam coming in just two weeks, so there has been a lot of news to keep us distracted.
You can feel the wheels spinning for what should be a very big pay-per-view, but everything comes down to how much people get invested in Triple H and Brock Lesnar. With all due respect to John Cena, CM Punk and Big Show, anyone who buys this show is doing it to see the battle for the soul of WWE.
There are going to be a lot of Lesnar appearances over the next two weeks leading up to SummerSlam, so we shall see what the company has planned for him before and after the biggest event of the summer.
Before we get there, we have to talk about what we could be seeing soon. Here is the latest news and information from WWE.
The Rock Does Right by the Boys in the Locker Room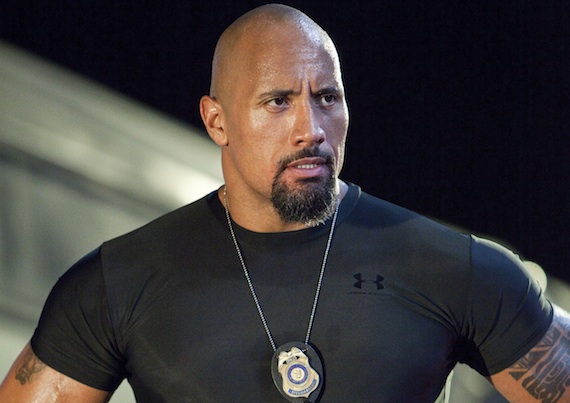 Courtesy of Universal Pictures
Since WWE wrestlers must have their hands held at all times, it should come as no surprise that Rock was not always welcomed with open arms because he is a movie star on a schedule. Apparently, he has softened, as reports have Rock being sociable and friendly backstage at Raw 1000.
Question on Everybody's Mind: Are wrestlers really that childish?
Our Take: All you have to do is look throughout history, with guys like Hulk Hogan, Triple H, Shawn Michaels, et al. to know that wrestlers are going to make sure that any outsiders get buried whenever possible. Who cares if Rock is making them money?
Hype Meter: 5 out of 5 People's Returns
It is a good move for Rock to make nice with "the boys in the back." He looks like he will be around, at least sporadically, for a while. And no one wants to go through life with a bunch of immature wrestlers giving you the evil eye.
Deeper Dive: News On Rock's 1,000 Appearance (Wrestling Observer h/t NoDQ)
Undertaker Welcoming a Little Minion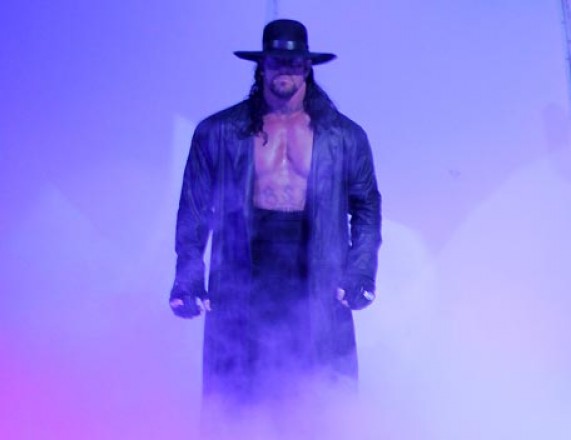 Courtesy of WWE
It is not exactly groundbreaking news, like saying he is going to come back before Survivor Series and wrestle on every pay-per-view between now and WrestleMania, but Undertaker is in the news because he and Michelle McCool are apparently expecting their first child any day now.
Question on Everybody's Mind: What will this do for his WWE status?
Our Take: Without knowing what exactly the company had planned for him, I can't think it will change it that much. If McCool was just finding out she was pregnant, that would make things interesting since the timing would coincide with WrestleMania.
Hype Meter: 4 out of 5 Death Valley Demons
It will be interesting to see just how long WWE waits before trying to recruit the child. Given the way Undertaker's schedule has worked out, he could still be working one show a year by the time his kid is ready to headline WrestleMania.
Deeper Dive: News On Undertaker At FCW (NoDQ)
Triple H Building Development from the Ground Up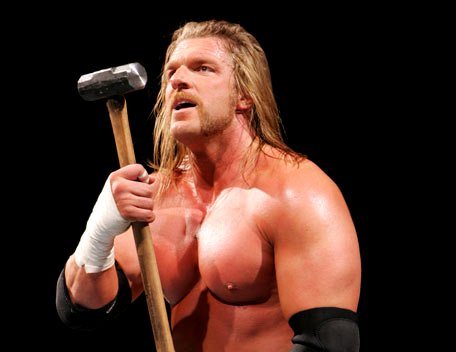 Courtesy of WWE
Back in the day, the idea of Triple H doing anything to help younger wrestlers get over would have been laughable. Now that he is in a prominent position within WWE, things are changing a bit. He has reportedly ushered in a complete overhaul of the development system to make it more appealing to the wrestlers.
Question on Everybody's Mind: How much will Triple H's influence help?
What Will Triple H's Influence On WWE Development Be?
Our Take: I like the direction he is taking things. A big part of the reason WWE is in the state it is right now is because of a terrible development system. Triple H understands the value of a good system better than, say, Vince McMahon or John Laurinaitis.
Hype Meter: 3 out of 5 Pedigrees
I am trying to be cautiously optimistic with the development system. At least the new direction sounds good on paper. Ultimately, it all comes down to how well these wrestlers are trained to perform in front a large crowd.
Deeper Dive: Triple H Taking Control Of Development (Wrestling Observer h/t NoDQ)
Jinder Mahal Getting a Big Heel Push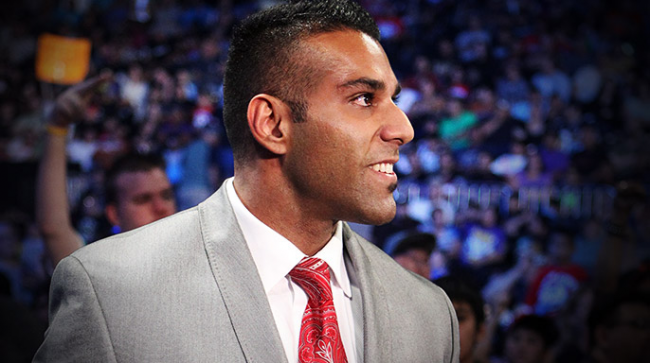 Courtesy of WWE
There comes a point where a wrestler just turns into a guy, with no hope of ever becoming a star. Jinder Mahal hit that plateau a few years ago, but reports indicate that isn't stopping WWE from trying to turn him into a big heel.
Question on Everybody's Mind: Is there any way Mahal's transformation is a success?
Our Take: If you want to make a top guy, well, there are a lot of things you have to do. One of the first things is make sure the crowd knows who he is. Another is putting him with someone the crowd responds to. Mahal is currently feuding with Ryback, who WWE is also pushing but no one cares about.
Hype Meter: 1 out of 5 False Pushes
I will give WWE credit for at least trying something new. We always talk about the need to push new stars. Unfortunately, Mahal is not the right one. He has been a jobber for so long that no one cares about him as anything more than a joke.
Deeper Dive: Latest On Big Push For Big Heel (Wrestle Zone h/t Wrestling Observer)
Check back for more on the WWE as it comes, and check out Bleacher Report's Wrestling Page to get your fill of the WWE. For more WWE talk, check out Ring Rust Radio for all of the hot topics you just can't miss.
This article is
What is the duplicate article?
Why is this article offensive?
Where is this article plagiarized from?
Why is this article poorly edited?