The New York Knicks did what they had to do.
James Dolan's willingness to let Jeremy Lin go really wasn't much of a choice. The ridiculously expensive third year of his backloaded deal would have run the Knicks $14.9 million, plus the matching luxury taxes.
Even if Lin's marketability could financially justify matching the deal offered by the Houston Rockets, the utter loss of cap flexibility changes the equation for an organization that must conduct a delicate balancing act over the next few years.
If the Knicks are to surround Carmelo Anthony with the talent he needs to win a championship, future cap room could very well make the difference.
Necessary or not, this decision will certainly hurt in the short-term.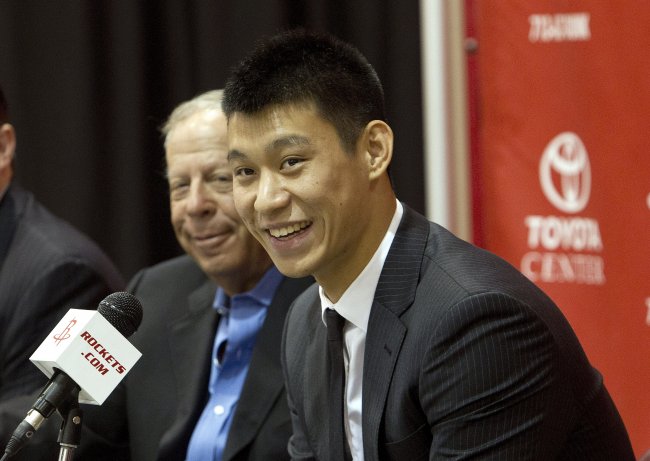 Bob Levey/Getty Images
Anyone of the belief that a platoon of Raymond Felton and Jason Kidd will make up the difference is either deep in denial or otherwise misinformed.
The New York Knicks may find a way to contend next season, but they'll have to do so with a point-guard rotation that's mediocre at best.
Felton has shot the ball under 42 percent in five of his seven seasons. He made just under 41 percent of his field-goal attempts with the Portland Trail Blazers, and that's closer to his career average than what Knicks fans saw the last time this guy was in New York.
By all indications, those results were an outlier.
It likely helped that Mike D'Antoni's system encouraged an up-tempo game plan and litany of pick-and-rolls that have been known to make point guards look especially good. With the ball spending so much time in Carmelo's hands, Felton will be asked to adopt the role of a spot-up shooter.
Chances are he won't be up to the task.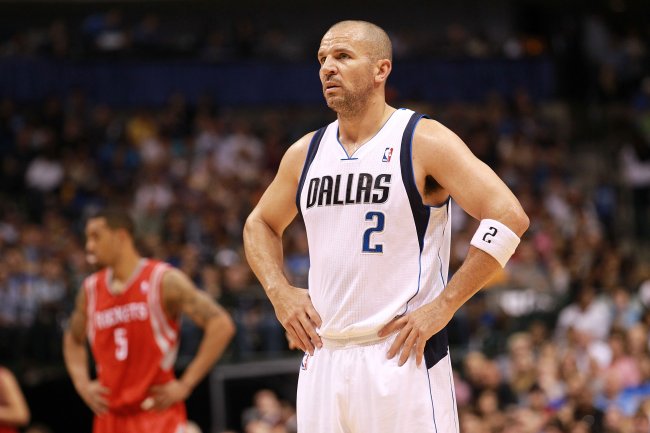 Ronald Martinez/Getty Images
Conversely, that will be the one task Jason Kidd is up to.
But anyone expecting Kidd to do more than hit a couple of threes off the bench is asking way too much from this guy. He had plenty of opportunities with the Dallas Mavericks last season, and he is quite simply a shell of what he once was.
There's no way around that.
Over the last two seasons, in fact, Kidd has shot just 36 percent from the field, and the vast majority of those attempts have been from behind the arc.
The bigger concern is that he averaged just 5.5 assists last season, by far his career-low. He'll still grab some rebounds and rack up some steals with his quick hands, but there's really no telling how he'll perform in a more limited role (and with a new team).
It can be hard for old dogs to learn new tricks.
Perhaps the Knicks won't need much production from the point. Knicks fans will have to hope so.