Biggest NBA Free Agent Bargains Remaining at Every Position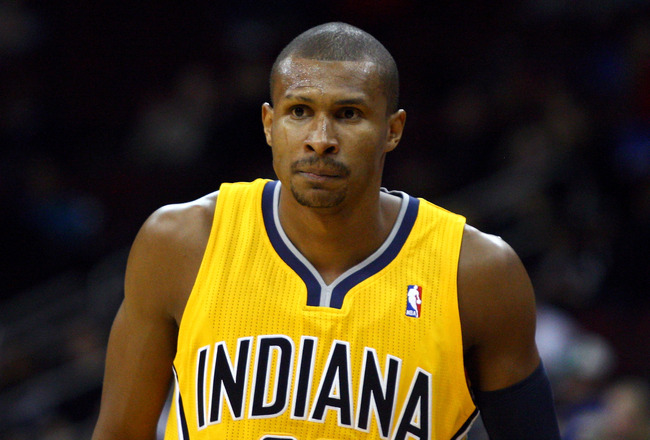 Chris Chambers/Getty Images
When the NBA's free-agency market officially opened on July 1, teams with significant cap space and players worthy of a chunk of that cap space dominated headlines for the week-and-a-half-long courtship.
Once the big chips fell in place (Deron Williams back to Brooklyn, Steve Nash to the Lakers, Jeremy Lin to Houston), the market rates were set for second- and third-tier players to find their next contracts.
With ESPN's Marc Stein reporting that the Golden State Warriors have agreed to terms with big man Carl Landry, the list of best available free agents continues to evolve.
As the free-agency period nears the closing of its opening month, NBA scouts will start to really earn their keep. Forget about finding an "A"-lister at this point; most teams would settle for a "C."
But there is depth to be found...it just takes enough research to identify that player.
Point Guard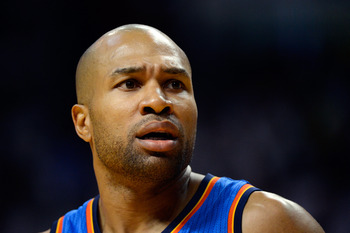 Ronald Martinez/Getty Images
Nate Robinson made headlines last week for avoiding injury at a shooting during a basketball game at NYC's famed Rucker Park. This week, he returned to the headlines, as Sports Illustrated's Sam Amick reported that Robinson was expected to sign with the Chicago Bulls "barring unforeseen problems."
With Robinson's name off from the list, one playoff-tested veteran rose to the top of his position: Derek Fisher.
With 229 playoff games under his belt (and five championship rings on his fingers), Fisher is exactly the kind of locker room presence that could add something to either a young team trying to find its way or a veteran team with championship goals.
For teams wary of giving significant minutes to the 37-year-old Fisher, the 23-year-old Jonny Flynn would be a low-risk alternative. He's a shoot-first point guard and needs work on the defensive end, but he could find his way as a scoring combo guard off the bench in today's quickness-trumps-everything NBA.
Ishmael, or "Ish," Smith may one day find consistent minutes as a spark plug on someone's bench. The speedster, who's so far made his biggest mark harassing opposing point guards, has spent parts of two seasons with four different NBA teams. Perhaps with the right situation and the right coach, he could thrive in a limited role.
Shooting Guard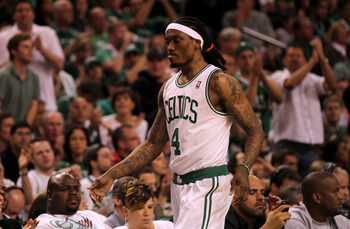 Jim Rogash/Getty Images
With CSN Bay Area's Matt Steinmetz reporting that Brandon Rush is close to re-signing with the Golden State Warriors, the 2-guard spot is likely another position in transition at the top.
For teams in need of a third guard with some offensive punch, former Pacer Leandro Barbosa has everything that teams are looking for at this time of year: playoff experience (75 games with Phoenix and Indiana), consistent production (double-figure scoring in six of the past seven seasons) and enough durability (he's seen at least 70 games in just four of his nine seasons) to keep his price tag reasonable.
Although Marquis Daniels has some similarities with Barbosa (playoff experience and injury concerns), the two players could not be more different on the court.
When healthy, Daniels defends as well as anyone on the perimeter. He won't light up the scoreboard, but he's capable of creating offense off the dribble.
For the more adventurous front offices, Lester Hudson may be a name in discussion. After a prolific college career at Tennessee-Martin (which included the first quadruple-double in Men's Division I history), the 6'3", 190-lb shooting guard has bounced among four NBA franchises in the past three seasons.
After posting per-36-minute averages of 18.8 points and 5.0 rebounds between Cleveland and Memphis last season, today's NBA may be more receptive to the undersized scorer.
Small Forward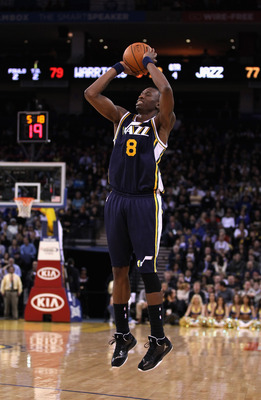 Ezra Shaw/Getty Images
Concerns surround all of the remaining small forwards, but concerns drive down prices. Depending on the type of concern that a franchise feels it can handle, there are a few strong candidates.
For those confident in their training staff, Josh Howard's name should be in the discussion. Never mind the fact that he's five seasons removed from his lone All-Star season (2006-07) or that he's played just 96 games during the past three years, he still has that All-Star appearance in his repertoire.
The 8.7 points and 3.7 rebounds he managed in 43 games with Utah last season likely reaffirmed whatever interest was already in place.
If teams trust in the culture of their organization, it's hard to find a free agent this late in the process with the raw talent to match Terrence Williams. A lottery pick in 2009, he has the requisite size (6'6", 220 lbs) and athleticism to play either wing position.
Despite the talent, though, he's already played for three teams in three seasons.
And for teams overlooking concerns about the lack of a proven track record, Alonzo Gee could be the player they are targeting. A self-made NBA rotation piece with D-League roots, the 25-year-old Gee posted career highs across the board for the Cavaliers last season (10.6 points, 5.1 rebounds, 63 games).
Power Forward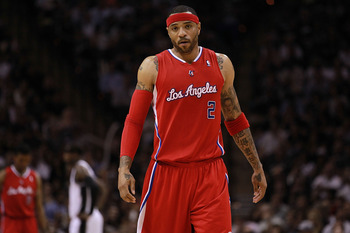 Ronald Martinez/Getty Images
Before the Lakers-Thunder storylines dominated postseason coverage, one of the more intriguing aspects of the playoffs was the emergence (and importance) of reserve big men.
Jordan Hill and Reggie Evans turned heads for the two Los Angeles franchises, as the duo combined for over 13.5 rebounds in 36 minutes during their respective postseason runs. And both players turned their playoff performances into multi-year contracts.
Teams who missed out (or declined to participate) in the bidding of those two can now focus on the pursuit of the most highly sought-after big left on the market: Kenyon Martin.
Martin brings a history of character concerns and injury problems, but also a tough, physical presence that playoff contenders can't get enough of.
For teams interested in bringing in toughness for cheap, Ivan Johnson and Dominic McGuire may be better options.
The second-year Johnson is the more physically intimidating of the two (6'8", 230 lbs), but the fifth-year McGuire is more polished. Yet neither brings the offensive upside of even an aged Martin.
5. Center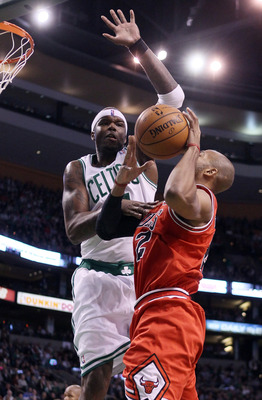 Elsa/Getty Images
This list hasn't featured a lot of world beaters, but the group of remaining free-agent centers make the rest of the list look like just that.
The two most targeted players at this position (Jermaine O'Neal and Mehmet Okur) have not managed 82 games combined in the past two seasons.
Yet even with their injuries, these two headline this group because they each have a clear, marketable skill.
O'Neal still defends the rim and cleans the glass (1.7 blocks and 5.4 rebounds in 22.8 minutes last year). And Okur can still find points (7.6 in 26.7 minutes) and remains one of the game's premier perimeter-shooting big men (career 37.5 percent).
In terms of having a marketable skill, former Heat and Warrior Mickell Gladness has managed 0.8 blocks in just 9.7 minutes per game in his two-year career. His offense is clearly behind his defense and his rebounding doesn't match his shot-blocking, but he might be worthy of a roster spot for the right franchise.
Keep Reading