2012 Olympics: Biggest Disappointments from Day 3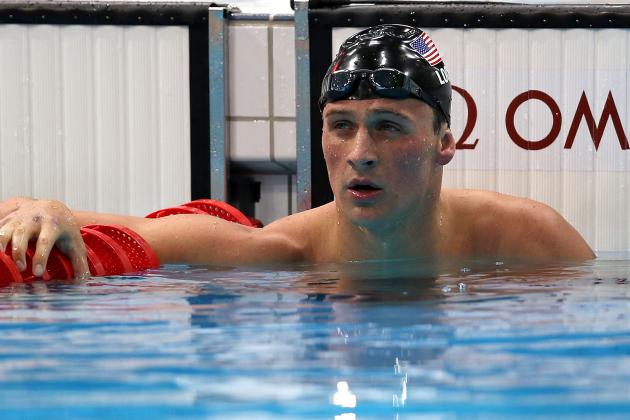 Clive Rose/Getty Images

You can't have Olympic highs without the Olympic lows, and we had plenty of the latter on Monday.
Without getting too deep into the doom and gloom, let's take a quick look at the athletes and entities that fell short of expectations on Day 3 of the 2012 London Games.
And remember, guys and gals, there's always tomorrow.
Begin Slideshow

»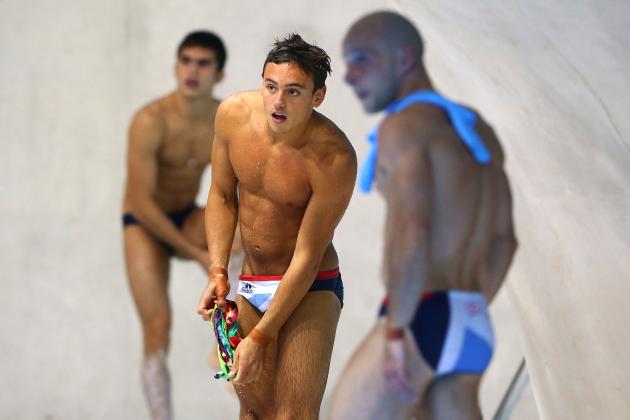 Al Bello/Getty Images

British partisans had high hopes for Tom Daley, the teenage diving phenom that made his Olympic debut four years ago at the tender age of 14 and was slated by many for the podium in London.
That hype is on hold after Monday.
Daley and partner Peter Waterfield collapsed midway through the men's synchronized 10-meter platform final and ended up just shy of the podium in fourth place.
The 18-year-old gets a shot at redemption in next week's 10-meter platform event, but today certainly wasn't the start his home fans envisioned.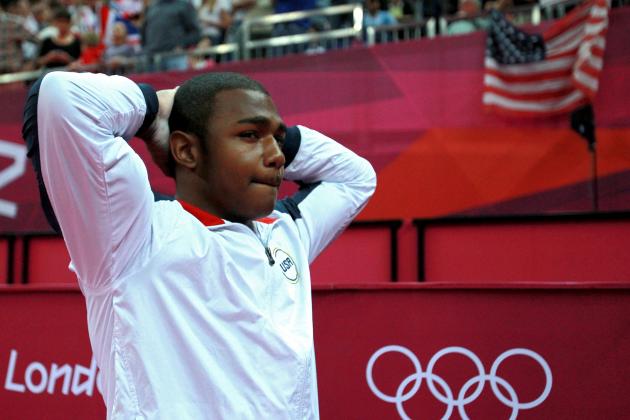 Ronald Martinez/Getty Images

From start to finish, Bronx native John Orozco, 19, was the face of Team USA's disappointing fifth-place finish in the men's team all-around competition.
It was his disastrous performance on pommel horse that put the Americans in an early hole, and his late fall on vault ended all hope of a comeback.
The meltdown defied easy explanation, especially coming from a gymnast renowned for his understated consistency and cool under fire.
It seems, perhaps, that the bright lights of the Olympic stage combined with a bad start got the better of Team USA's youngest competitor.
Orozco told Reuters afterwards, "After the vault, for me it was like: 'That's two routines I already destroyed.' I wasn't feeling great personally."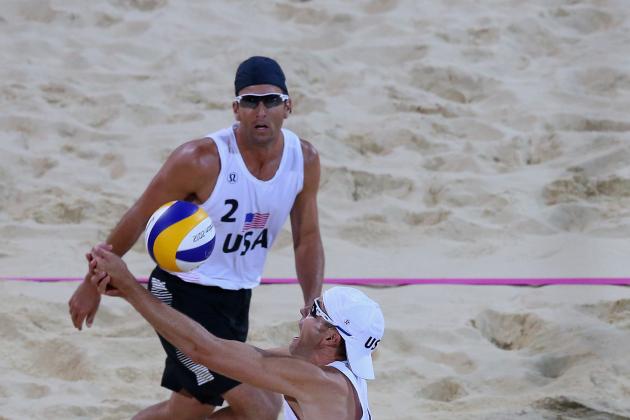 Ryan Pierse/Getty Images

When the Olympic beach volleyball tournament began, Americans Jake Gibb and Sean Rosenthal were a trendy dark-horse pick for gold.
Tonight, they're searching for answers.
The tandem that beat Brazil's top team team twice in the last two months and clowned fellow Americans Phil Dalhausser and Todd Rogers during the same stretch looked downright pedestrian in a straight-set loss to Polish duo Grzegorz Fijalek and Mariusz Prudel.
With the loss, the Americans need a win Wednesday to advance straight to the knockout round and avoid a "lucky loser" playoff.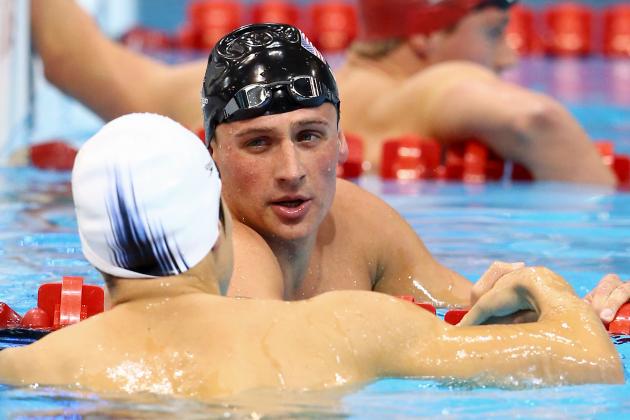 Al Bello/Getty Images

Maybe our standards are too high.
Perhaps our gauge for swimming excellence has been so warped by Michael Phelps' brilliance that we expect too much out of other elite American swimmers.
But it sure seemed like Ryan Lochte was headed toward some form of Phelpsian perfection after he smashed the field in Saturday's 400-meter individual medley.
Nowadays, not so much.
After his lackluster anchor leg in Sunday's 4x100-meter freestyle cost Team USA the gold, Lochte disappointed once again in Monday's 200 free final, finishing in fourth and well off the gold-medal pace.
Rubbing salt in that wound, the event winner was Yannick Agnel, the same French swimmer who caught and passed Lochte in Sunday's relay final.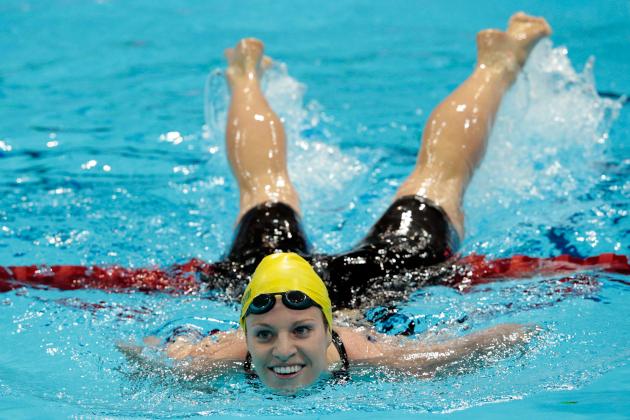 Adam Pretty/Getty Images

London has been a deflating meet for the usually dominant Australian swim team.
While France and China have won multiple gold medals, the Aussies have just one (and none in individual events).
The frustration continued Day 3. Top qualifier Emily Seebohm under-swam her semifinal time in a 100-meter backstroke finals loss to American Missy Franklin, and defending Olympic champ Leisel Jones finished a paltry fifth in the women's 100 breaststroke.
They join a growing list of Aussie stars—James Magnussen, Stephanie Rice, Alicia Coutts—who have underwhelmed so far in the pool.
Though the week is still young, there's growing concern Australia may finish behind China in the disciplinary medal count. It would be the first time Australia finished after second in the swimming medal tables since 1992.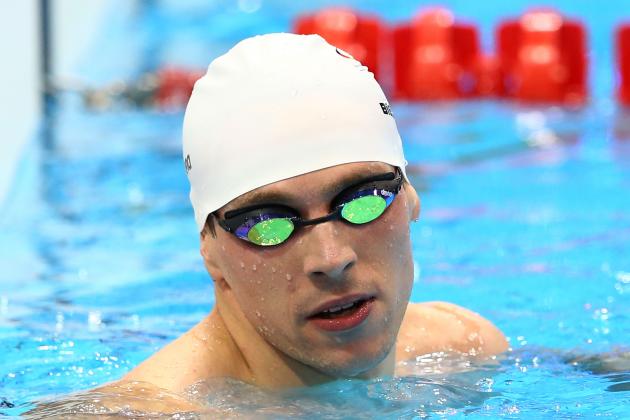 Al Bello/Getty Images

After winning bronze medals in both the 200- and 400-meter freestyle at the 2011 Worlds (and fourth in the 4x200 freestyle relay), Germany's Paul Biedermann looked like a real threat for three medals in London.
Now he'll be lucky to win one.
Biedermann didn't even qualify for Saturday's 400 free final and wasn't much of a factor in today's 200 free, finishing 0.6 seconds off the podium pace.
And with the times he's swimming so far these Games, Biedermann seems an unlikely candidate to lead a German medal push in the 4x200 freestyle relay scheduled for Tuesday.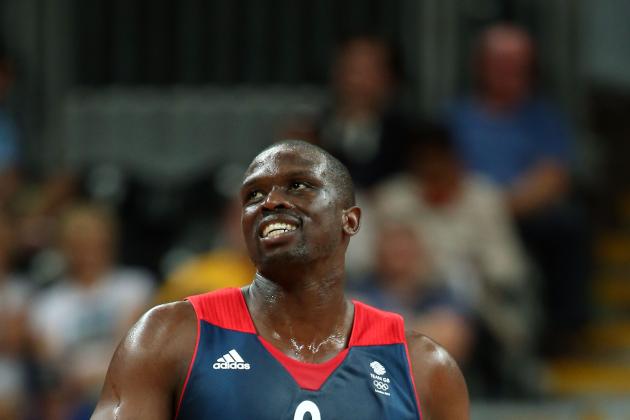 Christian Petersen/Getty Images

When Luol Deng first announced that he would forgo surgery on his balky wrist to play for Great Britain in the men's Olympic basketball tournament, it seemed his gamble would have a reasonable shot at yielding a medal.
The Brits were courting pseudo-citizens Byron Mullens and Ben Gordon, and with the addition of Deng, they looked like a maybe, sorta, kinda, podium threat.
Mullens and Gordon deferred, and the Brits, well...they stink. Team GB was embarrassed by the Americans in an Olympic warmup, and on Day 3 they lost their first Olympic tilt to Russia by 20 points.
Worse yet for aggrieved Bulls fans, Deng played almost every second of every minute of Britain's blowout defeat.
Team GB will be lucky to get a win in pool play, and the Bulls will be lucky if Deng returns in one piece.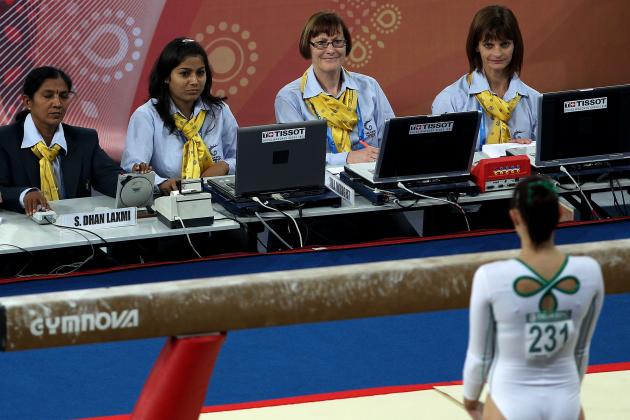 Daniel Berehulak/Getty Images

We all love to beat up on Olympic judges—catharsis, I suppose—and Day 3 gave us two prime chances to do just that.
First, in men's gymnastics team final, a scoring error resulted in Japan being awarded fourth place when it should have earned a silver.
The Japanese successfully appealed and got their rightful prize, but it was a deflating sequence for the teams they vaulted past. Great Britain settled for third place—much to the home crowd's dismay—while Ukraine, original possessors of a bronze, missed the podium entirely.
Spectators at the women's fencing competition were treated to similar doses of judging-related confusion.
With one second left in her semifinal bout against Germany's Britta Heidemann, South Korean epeeist A Lam Shin held a slight advantage. Officials began play on three separate occasions, and the fencers recorded simultaneous touches, resulting in no additional points.
And yet, no time ran off the clock. On the fourth restart, Heidemann got the touch on Shin she needed to win the bout.
Fencing mores dictate that the athlete remain on the playing surface when an appeal is pending, which left Shin standing on the raised fencing platform for more than an hour before she was told her appeal had been rejected.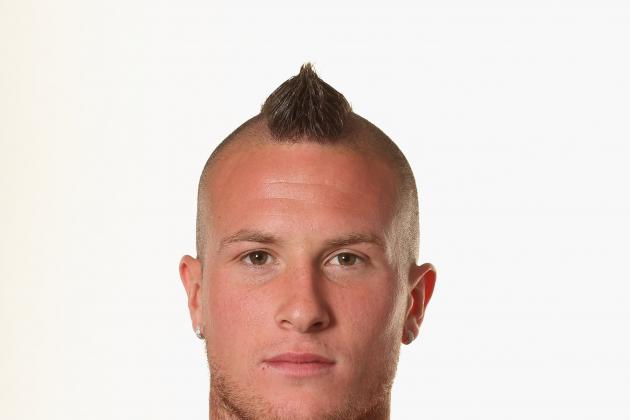 David Rogers/Getty Images

It's a day of the week, which means an athlete somewhere has done something incomprehensibly imprudent on Twitter.
Today's example comes from the Olympic Games, and it is a particularly egregious case.
Swiss soccer player Michel Morganella took to the social media platform after his country's loss to South Korea on Sunday, calling his erstwhile opponents "mentally handicapped retards."
Morganella was summarily sent packing by his Olympic delegation, and the Swiss, with just one point in two games, look like long shots to qualify for the knockout round.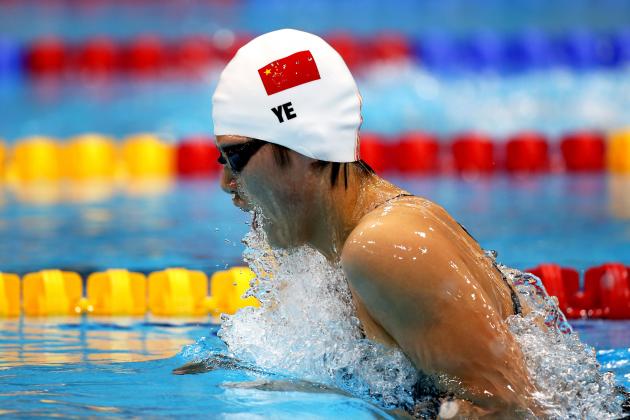 Clive Rose/Getty Images

Chinese swimming debutant Ye Shiwen, 16, posted remarkable splits during her world-record-smashing victory in Saturday's 400-meter individual medley.
And of course, by Monday, folks were throwing around words like "suspicious" and "questionable" like so many poop-flinging primates.
The latest cloaked accusation against Ye comes from a fairly prominent source—renowned U.S. swim coach John Leonard, executive director of the World Swimming Coaches Association.
Said Leonard, via The Guardian:
The one thing I will say is that history in our sport will tell you that every time we see something, and I will put quotation marks around this, "unbelievable", history shows us that it turns out later on there was doping involved. That last 100m was reminiscent of some old East German swimmers, for people who have been around a while. It was reminiscent of the 400m individual medley by a young Irish woman in Atlanta.
Ye is expected to win Tuesday's 200 IM. If prelims are any indication, she could do it in similarly spectacular fashion.
In other words, this controversy isn't going anywhere.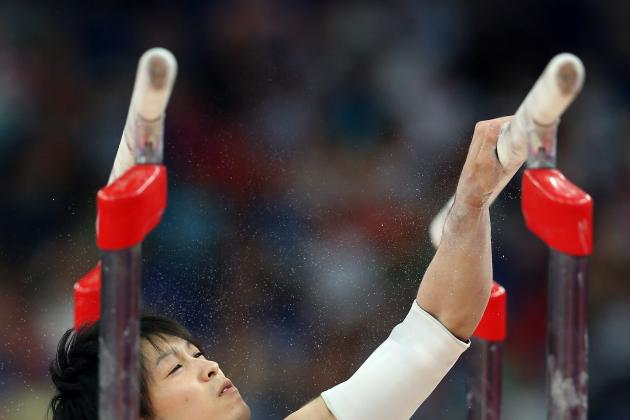 Streeter Lecka/Getty Images

It wasn't really a question of whether three-time reigning world all-around champion Kohei Uchimura would win gold in London.
It was a question of "how many," and "by what ridiculous margins?"
But the Japanese gymnastics maven they call "Superman" has found some sort of mental Kryptonite in London.
His performance in Saturday qualifiers was uninspired, and he was decidedly worse during Monday's team finals.
It was his messy dismount on pommel horse in the final rotation that nearly knocked Japan off the podium—they eventually settled for silver—and his erratic work throughout the day undermined any chance of team gold.
A major improvement is in order if he wants to win the all-around gold on Wednesday and at least fulfill some of his pre-London hype.