USA Olympic Basketball Team Schedule: Complete Listing of US Gold Medal Pursuit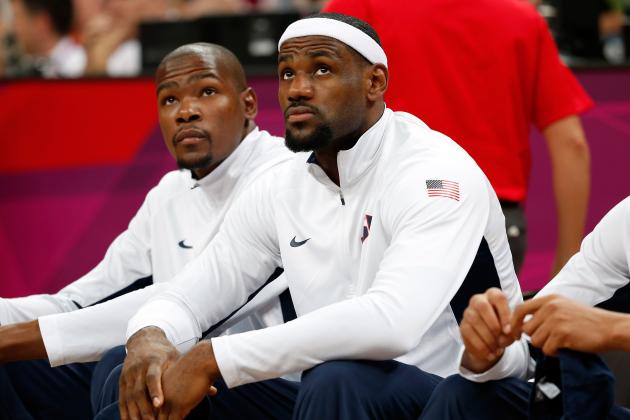 Jamie Squire/Getty Images

Olympic basketball is here and with Team USA sporting a roster that is drawing comparisons to the 1992 Dream Team, and routing a Tony Parker-led France squad in the opening game on July 29, the Americans look poised to again take another Olympic gold medal in London
However, as legendary Team USA head coach Mike Krzyzewski has indicated, it won't be a cakewalk through these Olympics. While some countries pose bigger threats than others to upset the Americans in London, Team USA certainly will have their work cut out for them as the games wear on.
So what are some of the obstacles in store for the US? Let's walk through the remaining preliminary schedule.
Begin Slideshow

»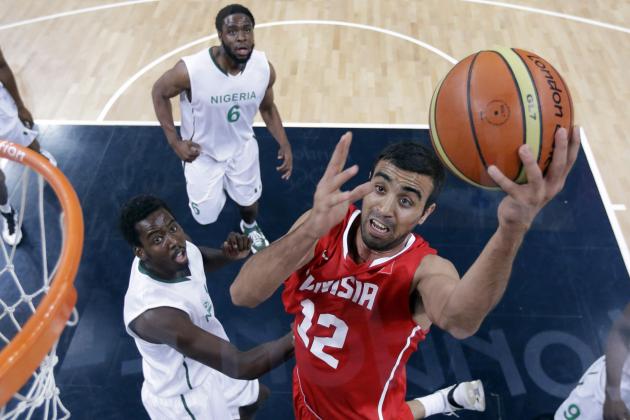 Pool/Getty Images

Tunisia is a squad grateful to just be participating in London, and Team USA should have no problem slashing through this team with ease. Though the Tunisians do have solid experience playing with each other, winning the African title in 2011, the team simply does not have the talent to keep pace with the superstar-laden Americans.
While Tunisia does not have any current NBA players, it will be interesting to see if seven-foot center Salah Mehjri can compete down low against the likes of reigning Defensive Player of the Year Tyson Chandler and Naismith Player of the Year Anthony Davis. This Mehjri, who most recently made a summer league appearance with the Utah Jazz, could essentially be getting another NBA tryout in this bout with the Americans. While his team will likely find themselves on the wrong end of an extremely lopsided contest, a strong individual effort against some of the NBA's best should turn the heads of a few NBA scouts.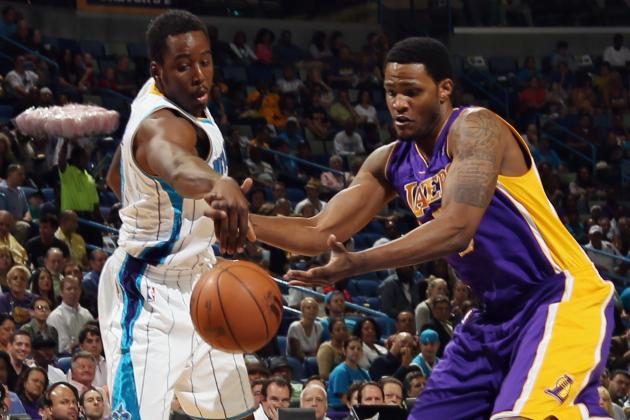 Chris Graythen/Getty Images
Al-Farouq Aminu is interesting enough, but won't lead his country to victory over team USA.
Again, another team that will be extremely overmatched against Team USA, the Nigerians have little hope of making it a contest against the Americans. Though Nigeria edged Tunisia in their London opener 60-56 on July 29, they shouldn't pose any more of a cupcake threat to upset Team USA.
Deep at the forward position, Nigeria is led by the 2005 NBA Draft's ninth overall pick Ike Diogu (who has since been extricated from the NBA), Al-Farouq Aminu of the New Orleans Hornets (who was drafted eighth overall in 2010) and Aminu's brother Alade, who played at Georgia Tech and had a brief stint in the D-League before signing overseas.
Nigeria has enough NBA talent to spurn the interest of a few professional basketball fans, and it'll be interesting to see how Al-Farouq Aminu fares in this contest. He's budding with talent at the small forward positon, but his NBA career has yet to really take off with the Hornets. His NBA potential made him a key piece in the trade that sent Chris Paul to Los Angeles but hasn't performed as New Orleans had hoped since he was acquired last December. A strong outing here could serve as a precursor to his 2012-2013 NBA showcase.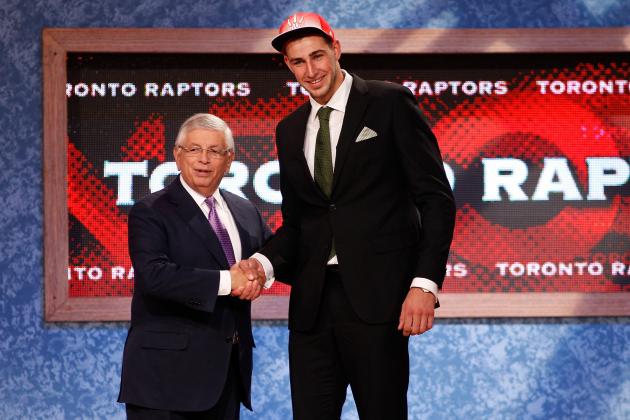 Mike Stobe/Getty Images
Jonas Valanciunas has yet to play an NBA game for the Raptors despite being drafted fifth overall in 2011
It is the preliminary round afterall, and Team USA will get another tune-up game in against a Lithuania squad that has medaled in three of its five Olympic basketball appearances and has a decent level of NBA experience.
While Toronto Raptor's 2011 draftee Jonas Valanciunas will get most of the attention from NBA fans as he prepares to make his pro debut this season, veteran players like Linus Kleiza, Darius Songaila and Paulius Jankunas will carry most of the load for Lithuania as they prepare to make another medal run. They probably won't be able edge Team USA, but should be competitive as they gauge their talent in this contest.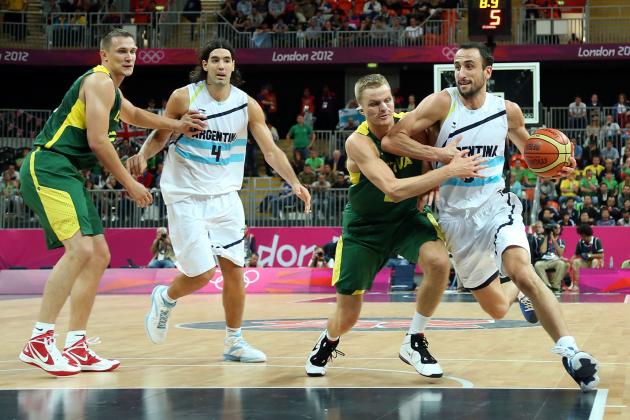 Christian Petersen/Getty Images

Argentina rolled Lithuania 102-79 in their opening match of the prelims on July 29 and the Maun Ginobili/Luis Scola-led squad should give the Americans a solid run for their money in the final game of the preliminaries.
Scola had 32 against Lithuania and Ginobili a double-double with 21 points and 10 rebounds alongside six assists. The Argentines will start five NBA players (Ginobili, Scola, Andres Nocioni, Carlos Delfino and soon to be New York Knick Pablo Prigioni) and certainly commandeer respect from every team, including Team USA in London.
With many components of their 2004 roster that took gold in Greece still playing in London, Argentina looks like one of the favorites alongside Spain and France to face off against the U.S. in the gold medal game, and this will be an excellent time for Team USA to gauge just how talented this 2012 team is.