WWE Raw Reaction: Recapping and Grading Latest Episode (7/30)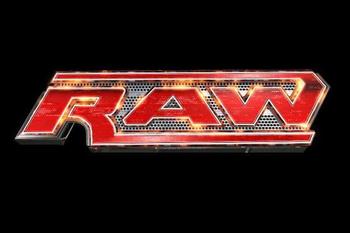 Raw has permanently moved to three hours and came off its historic 1000th episode tonight. There was much to address following the show that created new storylines.
What is to come from CM Punk's heel turn? What will AJ do as the general manager? Will there be a ton of filler segments and social media plugs, which only take away from the show?
Here is a recap and grade of the 1001st episode of Raw.
Opening Segment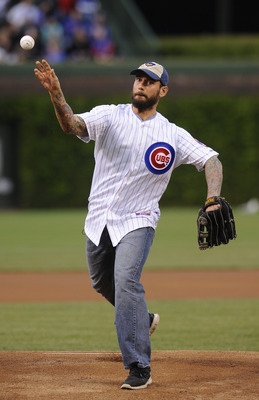 David Banks/Getty Images
Haha, the set caught fire! I guess it had to happen at some point.
Three hours means more recaps to start off the show. We got a five minute recap of last week's show. Hopefully that's the only time they show that.
CM Punk came out to explain himself after last week, when he attacked The Rock and turned heel. This promo was brilliant and is a perfect example of why Punk should be heel.
As I expected, even though Punk is a heel, people were still applauding him and cheering him on. I figured his heel turn would be because the focus was not on him as the WWE Champion.
Big Show coming out was kind of stupid, but I suppose it's part of the storyline.
John Cena ran out and attacked Big Show. Did anybody else notice that Cena didn't even get close with half of those punches?
AJ then came out, who announced the night's main event to be Big Show against John Cena. The winner would be the No. 1 contender at SummerSlam.
Grade: B+
Alberto Del Rio vs. Santino Marella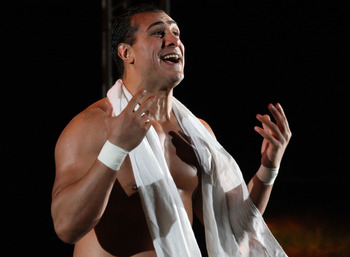 Gallo Images/Getty Images
I swear I have seen this match about five times in the last two months. That being said, I know how this match will go.
This match definitely went longer than expected. Del Rio worked over Santino for the beginning part of the match. They then went to a commercial rather quickly.
If this is how the three hours is going to be, with way too many commercials and recaps, I will probably stop watching, and that is not even a joke.
Anyways, del Rio was back in control after the break, working on Santino's arm. Santino couldn't pull off the Cobra, and del Rio won with the Cross Armbreaker.
Del Rio then cut a promo talking himself up. Del Rio is good on the mic at drawing heat. They need to let him speak more.
Grade: C (makes the US Title look weak and repetitive of the match)
Pointless Filler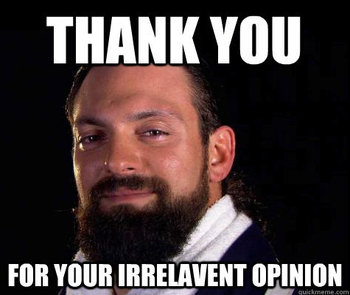 wrestlingfromeveryangle.com
Is this show recycled, because I am pretty sure we have already seen Vickie Guerrero challenge Brodus Clay to a dance off. This show is already miserable.
Check that, Damien Sandow is out to indulge us with another enlightened promo. Oh wait, we already saw this on Smackdown.
He then attacked Clay, going after his knee. Well, it looks like Clay's push has been halted. Back to squashing JTG for the big man.
I love Sandow's mean streak, as he has great potential to be a top heel. Yet this alone could not save the segment.
We then got yet another recap. This is a bad sign for the new three-hour Raw.
Grade: D (stupid dance segment and yet another recap, sorry Sandow)
More Filler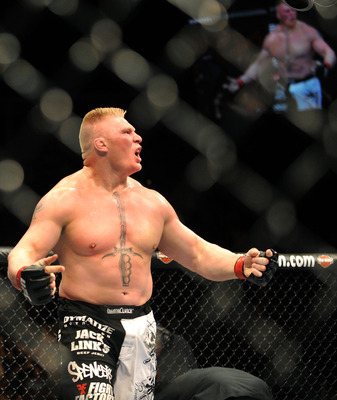 Jon Kopaloff/Getty Images
Daniel Bryan rushed into AJ's office. After some dialouge, which I paid almost no attention to, we found out that Bryan would wrestle Sheamus later.
We then had yet another recap of the Triple H-Brock Lesnar feud that nobody seems to care about. The WWE really mismanaged their use of Lesnar, which is going to see them lose out on potential revenue.
Back to commercial. Yep, probably not watching Raw anymore.
Grade: F
Daniel Bryan vs. Sheamus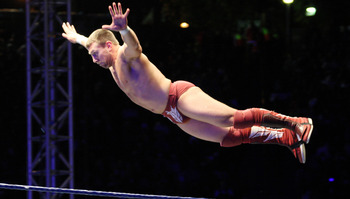 Gallo Images/Getty Images
They recapped the fire that happened earlier again. Seriously, if people can't tune in to see this stuff, that is their fault. Enough with recaps. And then another recap of the wedding last week. That means in one hour, we got one match, one promo and more than a half dozen recaps.
After Sheamus came out, we got a recap from four weeks ago. Really? We needed to see that?
Daniel Bryan and Sheamus found out that their match would be a street fight, even though all three matches are basically the same.
Sheamus continues to show a good arsenal of power moves, which continues to impress me. For anybody ragging on Sheamus' ability as a worker, I have to say that he is actually a good wrestler.
The fight that took place on the outside of the ring featured some hard bumps, which definitely made this match good.
Bryan got a hold of a kendo stick at one point and unloaded on Sheamus. After Sheamus got a hold of the stick, Bryan reversed and dropkicked Sheamus into a chair in the corner.
This match was pretty intense. Both men were using the ring and weapons to hurt one another. The ending was pretty cool, as a failed attempt at White Noise set up the Brogue Kick for the win.
Wow, another recap. This is getting pathetic. Great match though.
Grade: A-
Filler to the Max!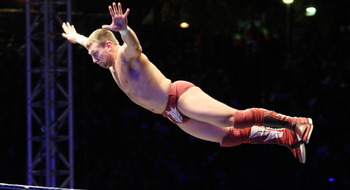 Gallo Images/Getty Images
Daniel Bryan was still in the ring after the break, refusing to leave the ring. They then recapped the open to the show again. Wow, an hour and half into the show and it's been just one big recap.
After the doctor showed up, Kofi Kingston's music hit and the tag team champions came out. This was a stupid comedy segment with Little Jimmy.
Then some white coats came out to take Daniel Bryan at AJ's orders. Wow, this is on pace to be one of the most boring episodes of all time. Enough AJ already!
Did anybody notice the camera was kind of screwed up all night or out of position at some times?
Grade: D
Kofi Kingston vs. Titus O'Neil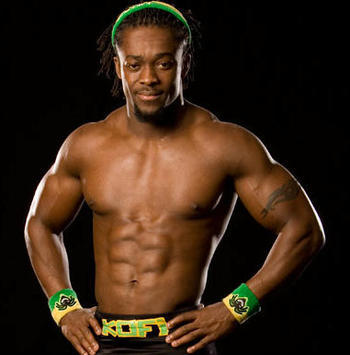 gerweck.net
Smackdown is going to finally name its general manager on Friday. We then got some Touts. Excuse me while I got do next year's taxes, which is probably more entertaining.
A.W. is out introducing the Primetime Playas. He has drastically shortened his introduction of the team, which is a good thing.
Darren Young tried to run interference, but R Truth intercepted. Then, A.W. distracted Kingston, which allowed for O'Neil to finish Kingston with a modified spinebuster.
It was an okay match, but O'Neil is still pretty green and can't do much.
Grade: C
We then saw CM Punk and John Cena conversing backstage. Just setting up the feud, no big deal.
Heath Slater vs. Randy Orton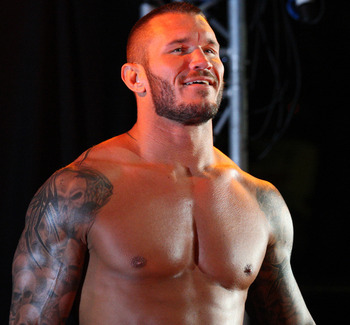 Gallo Images/Getty Images
Another recap from something that happened literally moments ago. I do think it's funny they apologized for A.W. making a Kobe Bryant comment. In the Ruthless Aggression Era, they would have never apologized (think Big Show-John Cena rap battle).
They then had ANOTHER recap from Raw 1000. I get it, it was important, but we really don't need to see all of this again.
Yes! Finally something interesting tonight, as Randy Orton hit the ring to take on Heath Slater. What a perfect way for him to come back, as Slater challenged a current wrestler to challenge him rather than the legends he has been facing lately.
Slater got on Orton early, but got caught gloating. A couple moves, an RKO and it was all over. It's great to have Orton back.
By the way, Heath Slater is the man. Every week he is on TV is good stuff.
Grade: A (surprise factor)
Backstage, Bryan was being evaluated by a psychiatrist or something. It was a cheap way for him to say "yes" a thousand times. Wow, that is still super annoying to this day.
Christian and Chris Jericho vs. the Miz and Dolph Ziggler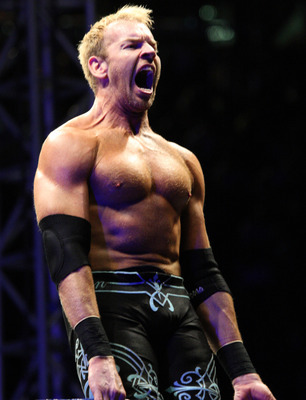 Gallo Images/Getty Images
Another recap for Summerslam's Lesnar-Triple H matchup. I can't continue to express how boring and annoying this is.
After every entrance, they show a recap of the wrestler. My God, who cares? We aren't so dumb that we can't remember this stuff.
Seeing Christian and Chris Jericho reminded me of when they used to be buddies back in the day.
The match was a standard tag match for the most part. Christian had a nice crossbody from the turnbuckle to the outside of the ring before they went to yet another commercial.
The heels controlled most of the match coming back from commercial. There were a lot of distractions and shenanigans that allowed Ziggler and Miz to control the match.
Haha, did anybody notice that Ziggler missed the Fame-asser or that Chrisitan no sold it?
The match broke down, with Ziggler and Christian getting disposed of. Check that, Christian got The Miz with an eyepoke, allowing Jericho to hit the Code Breaker for the win. Interesting, the faces cheated to win.
I suppose that is good, as it protected the champion.
After the match, Ziggler nailed Jericho with the briefcase. Solid match.
Grade: A-
For the third time, at least, they have shown the fire from earlier in the day. They must think everybody has amnesia or Alzheimer's or something.
They continued to show Bryan getting evaluated backstage. He looks crazy. I am still not interested.
Tensai vs. Tyson Kidd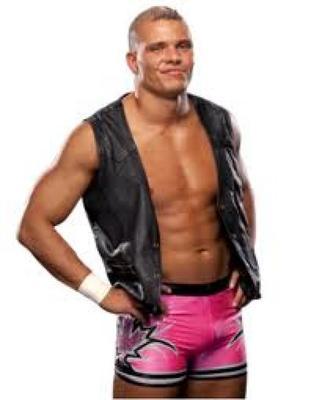 profightdb.com
Hey look, more Touts! My eyes are bleeding.
Alright, Tyson Kidd is out to wrestle! Although many don't like Tensai, I actually do. He is big and powerful.
Tensai used his power early to ground Kidd. Kidd came back and hit the Blockbuster, but didn't earn the three count.
Tensai came back to win, then demolished Kidd. The referee then reversed the decision, giving Kidd a DQ win because of Tensai's assault after the match. I have literally never seen that before. Tensai then nailed Sakamoto.
So much for the push that Kidd was seeming to get.
Grade: C-
Again, back to Bryan and the doctor. The doctor announced that Bryan is sane, but then Kane broke in and assaulted Bryan. Interesting.
Repetitive Filler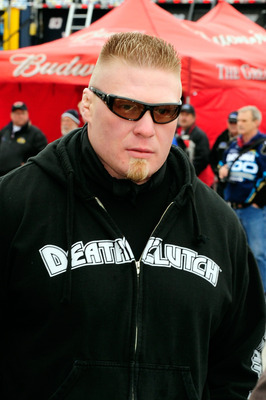 Sam Greenwood/Getty Images
This is like the fourth or fifth recap of the Triple H-Brock Lesnar segment from last week. They already need to go back to two hours.
CM Punk is out to commentate on the main event.
Grade: F (seriously, how many times has that recap been shown?)
John Cena vs. Big Show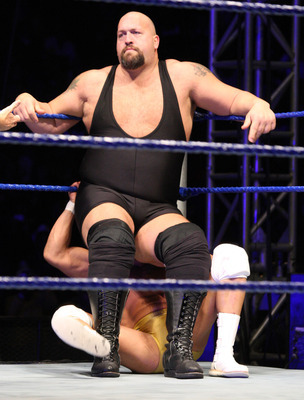 Gallo Images/Getty Images
Haha, the guy behind CM Punk has a Blue World Order shirt on! That was the first time (other than Orton's appearance) I smiled.
The match was pretty boring; we have seen it many times before. I did laugh at the fact that CM Punk called Lawler stale and boring. I miss old Jerry Lawler, too.
After a pin attempt, John Cena was thrown off by Big Show and way oversold it with an extra hop out of the ring.
After a comeback by Cena, Big Show nailed Cena with a Chokeslam, but Cena kicked out. Give me a break.
Cena went for the AA, but Punk interfered. He then kicked Big Show in the back of the head and grabbed a microphone.
Punk said nobody won and walked off. AJ came back out and announced that SummerSlam will be a triple-threat match between Punk, Cena and Show. No surprise there.
Grade: C
Conclusion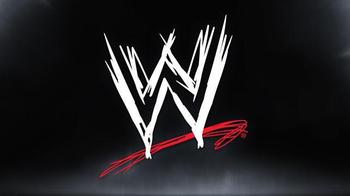 wwe.com
I tried to be positive and keep an open mind. In the end, I came to the conclusion that this will possibly be my last Raw reaction, as I will probably not watch the show anymore. This was three hours of my life that I won't get back.
There were some solid matches. But there were so many recaps and commercials that it ruined everything solid that was offered. Add to that the shameless social media plugs and numerous segments that failed to entertain, and I was officially uninterested.
So folks, that's all I got. Feel free to agree, feel free to bash. I don't care, it was very, very disappointing.
Grade: D-
If anybody wants to know or be entertained following that, just take pleasure in knowing I attempted a Shooting Star Press off a boat this weekend, and as far as I remember, I may have done it successfully!
Grade: C+
Keep Reading