Ring of Honor Review (7/21/12): Road Rage Recap & Mike Mondo Rises
After three weeks off, Ring of Honor Wrestling returned to the Du Burns Arena in Baltimore, MD for another round of television tapings, all leading to their next pay-per-view, Boiling Point, held August 8 in Providence, RI.
This was the the first "real" episode that aired since Best in the World.
However, there were two "Road Rage" episodes featuring matches and footage from house shows held before Best in the World.
Let's look at those episodes before moving on to the 7/21 edition of Ring of Honor Wrestling.
Begin Slideshow

»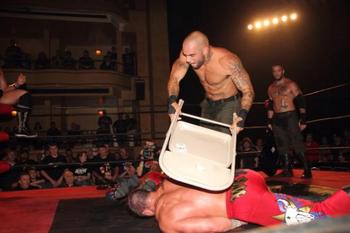 I love Charlie Haas—and Wrestling's Greatest Tag Team's feud with the Briscoes showed me that Ring of Honor was a better storyteller than WWE—but this match made no sense.
Why bill a singles match as the culmination of a tag team rivalry?
Why have a Texas Death Match with falls if the falls don't mean anything?
Why knock out the referee for the last five minutes of a no-disqualification match?

What a mess…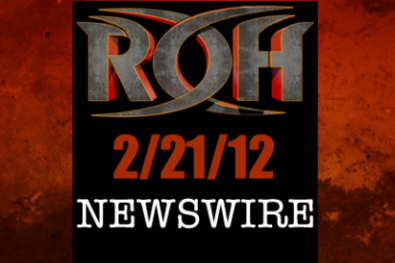 We were then treated to an entire segment that celebrated Ring of Honor's sponsors.
I would be more precise, but I skipped through the whole thing.
I almost never watch wrestling when it airs because I love being able to fast-forward through advertisements, video packages, and all five minutes of the Undertaker's journey to the ring.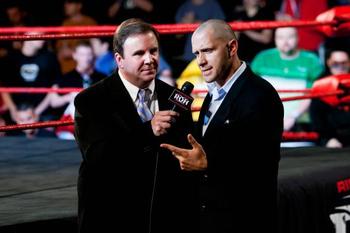 Two episodes of Jim Cornette made me realize how good Nigel McGuinness is on commentary.
In general, I'm a fan of Cornette, however, he so dominated the conversation that I forgot Kevin Kelly was even there.
Aside from an occasional Lawler-esque joke—which is not a compliment—Nigel is flawless. He can call moves and sell the drama with equal effect.
William Regal may be the best announcer in wrestling, but Nigel is next in line.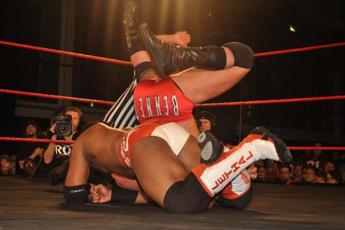 If ROH is going to televise old house shows, they should pick matches like this: Contests between two excellent wrestlers that become part of a larger story.
Michael Elgin and Jay Lethal are two of my favorites and both deserve a shot at Steen's ROH Championship.
Lethal looked good with a win and made the collapse of the House of Truth even more imminent.
Something tells me that Roderick Strong isn't going to hold on to that Television Title for much longer.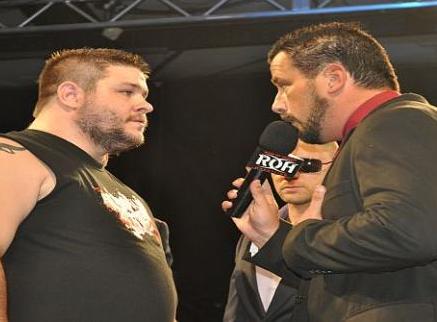 A pay-per-view quality match between two of the best professional wrestlers in Ring of Honor was drowned out by Steve Corino and Jim Cornette jawing at each other.
This match needed some of ROH's trademark pay-per-view technical issues to shut them up.
Kevin Steen is a tremendous wrestler and a fantastic entertainer. He is in the middle of an intriguing story, trying to destroy the company that he feels wronged him, while the company tries more and more desperately to stop him.
The new development is that Steen will now defend the ROH Championship every time he has a singles match.
Let Steen carry this story.
His title run is diminished every time his excellent matches take a backseat to Jim Cornette's hyperventilating and Steve Corino's constant arguing with the other announcers.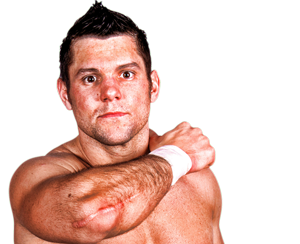 I would love to see Eddie Edwards get a shot at Kevin Steen's ROH Championship.
However, having Steen beat him clean undercuts any program the two might have in the future. I know it was just a house show, but if it's televised, it's canon.
While we got a pay-per-view quality match out of the deal, I would have preferred it be at an actual pay-per-view.
Especially after losing clean to Homicide at Best in the World, it doesn't seem like ROH has any plans for Edwards while Kevin Steen is champion.
As much as I like Edwards, ROH doesn't need him to give Steen a good run, especially if El Generico makes a return.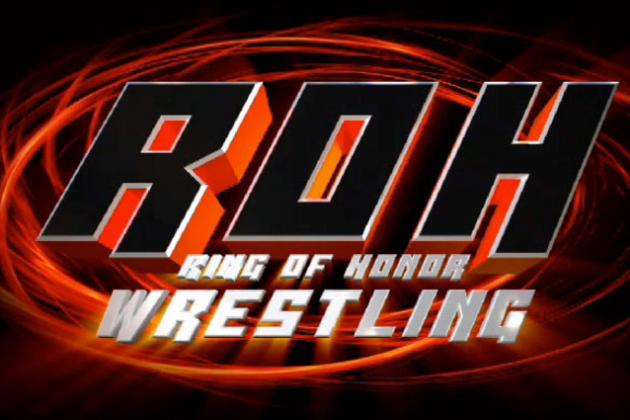 Let me see here.
Suspenseless draw between Davey Richards and Mike Mondo? Check.
Segment celebrating sponsors? Check.
Joining a match just to see the ending? Check.
It's hard to invest in a match when it doesn't fit the chronology and it's even tougher to invest in a match when we don't get to watch the whole thing. A climax is only a climax if there was an introduction and rising action.
All of this is why I don't care for Road Rage Editions of ROH. I appreciate the attempt, rather than just throwing multiple recap episodes at us, but this needs to be better done.
Now, onward to the July 21 edition of Ring of Honor.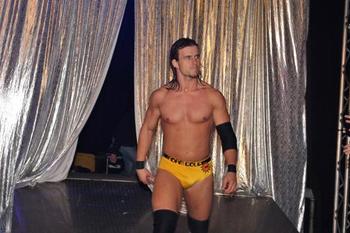 It's good to see Eddie Edwards bring erstwhile partner Adam Cole into his feud with Mike Bennett.
At Best in the World, Nigel McGuinness, referring to Cole, said that "a star is born." I have to agree with Nigel.
Cole still has the looks for the lady fans, but that fresh-faced, pretty boy feel is gone. It's tough to look at Adam Cole without thinking about his bloodied, toothless grin after beating Kyle O'Reilly at Best in the World.
That match made Adam Cole a legitimate main event threat in ROH. I think both he and Michael Elgin will be champions before long.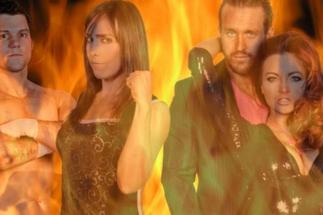 I thought Sara Del Rey had signed with WWE, but here she is making an appearance in Ring of Honor, chasing away Maria after a post-match assault on Adam Cole.
I think these episodes are taped much further in advance than I thought.
I've never seen Sara Del Rey wrestle, but I've heard that she's one of, if not the best female wrestlers out there.
Maria's been a great heel manager, helping Bennett to victory numerous times. It would be great to see Del Rey to deliver the comeuppance Maria so richly deserves.
Hopefully, this angle is resolved before WWE takes her away.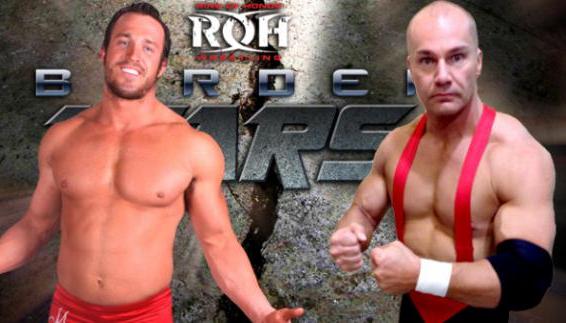 In two weeks, we will witness Storm/Bennett III, which is being billed as a "last match" for Lance Storm.
Both of their previous meetings have been phenomenal and there is no reason to believe that this one will be any different.
My only request is that if Bennett is going over, do it with a clean finish. Bennett would gain a lot from winning a feud with Lance Storm.
I hope ROH doesn't lessen it with a cheap ending.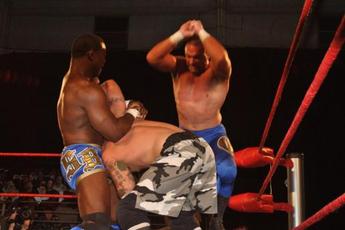 I don't know how ROH events work, but I assume everyone gets one of those colored rolls of streamer paper upon admission.
Who would use their streamers on Fusion DS when they are about to be destroyed by an angry Wrestling's Greatest Tag Team?
Unless Fusion DS brought their WAGs, three people just wasted their streamers.
This match went about as expected, with an angry Charlie Haas promo afterwards challenging All Night Express to a faceoff next week.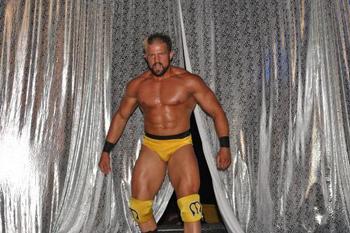 Someone in ROH must really like Mike Mondo.
He gets a draw against Davey Richards, a pay-per-view victory against Mike Bennett, and then an ROH Championship opportunity.
Kevin Steen verbally undressed him before the match started, but Mondo recovered and did a nice job playing the underdog.
Steen won, but Mondo looked good in defeat.
There's a lot to like about Mike Mondo. He still has some dues to pay, but if he keeps this up, he's going to get somewhere in ROH sooner rather than later.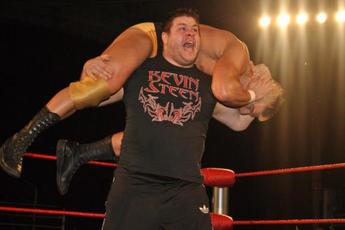 I'm not sure I've ever seen Kevin Steen get less support from a crowd before.
I thought that after the New York crowd's reaction to Steen's berating at Best in the World, his heel turn was going to fall flat on its face. However, the Baltimore crowd was firmly behind Mike Mondo throughout the match.
If this was WWE, I'd have thought there was some post-production sound editing happening.
But let's be honest. If ROH can't find a guy to turn off Steen's music when he starts talking, there's no way they can pull that off.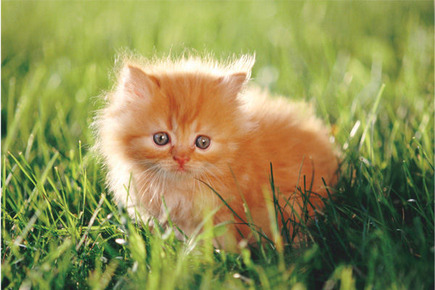 Again? Yes, again.
This paragraph would be nothing but expletives if not for Bleacher Report's profanity guidelines.
Congratulations, Steve Corino. You make me wish Kevin Steen would lose the ROH Championship. I will not forgive you for this.
I also won't go on about how much I hate him every week. Instead of recapping why Steve Corino is diminishing Kevin Steen's well-earned title reign, I will post pictures of adorable kittens.
Like this one.
You're welcome.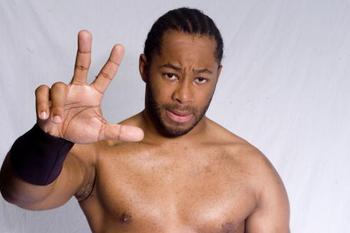 The Road Rage episodes were pretty infuriating, but Ring of Honor came back with a vengeance this week.
The wrestling was great. The storytelling was excellent.
If we can just get Corino to stop Michael Cole-ing everything, all would be perfect.
Well, there's always next week.
Kitten photo courtesy of freecanadianstuff.com
All other photos courtesy of rohwreslting.com