NL East Preview: Catchers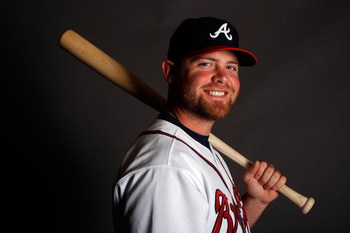 Spring Training games begin in a couple of days, and that means that we are getting closer to the opening of the MLB Regular Season.
I will be breaking down the NL East race, position by position, starting with the Catchers. I will rank the five starters according to who I believe is the best in the NL East for the upcoming season.
Each Player will also have some projected stats for 2009, which have been acquired from MLB.com.
1. Brian McCann - Atlanta Braves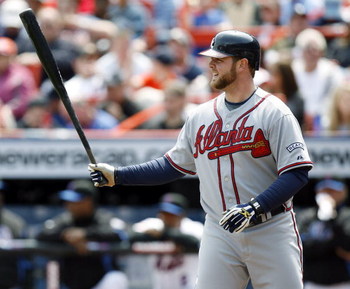 Brian McCann isn't just the premier offensive catcher in the NL East, he is the premier offensive catcher in all of Major League Baseball. In 2008 he led NL East catchers in almost every statistical category, and looks to do the same in 2009.
If there is one argument against him, it is his defense, McCann needs to improve on his Caught Stealing percentage.
2008 Stats: .301/.373/.523, 23 HR, 87 RBI, 68 R, 5 SB, 98 RC in 509 AB. 22.5 CS%
2009 Projections: .307/.372/.534, 26 HR, 97 RBI, 72 R, 4 SB
Backup: David Ross
2. John Baker - Florida Marlins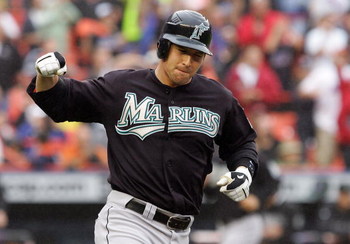 Baker saw only limited action in 2008, but showed the potential to be a great offensive catcher. Although some have questioned his defense, with only Mike Rabelo to beat out, Baker should see plenty of AB's and put up good numbers in 2009.
2008 Stats: .299/.392/.447, 5 HR, 32 RBI, 32 R, 0 SB, 36 RC in 197 AB. 16.7 CS%
2009 Projections: .287/.360/.463, 12 HR, 60 RBI, 53 R, 1 SB
Backup: Mike Rabelo
3. Jesus Flores - Washington Nationals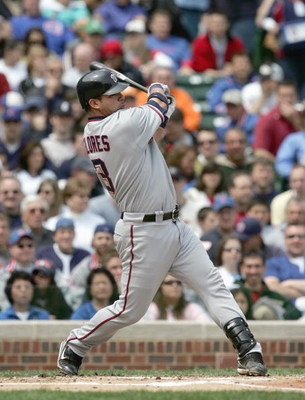 Flores produced solid numbers as a rookie in 2008. Although he was injured in September, he will likely be the opening day starter for the Washington Nationals.
He doesn't have much plate discipline, but should post numbers that are good enough to keep him the starter throughout 2009.
2008 Stats: .256/.296/.402, 8 HR, 59 RBI, 23 R, 0 SB, 35 RB in 301 AB. 26.6 CS%
2009 Projections: .243/.318/.421, 9 HR, 58 RBI, 46 R, 0 SB
Backup: Wil Nieves
4. Brian Schneider - New York Mets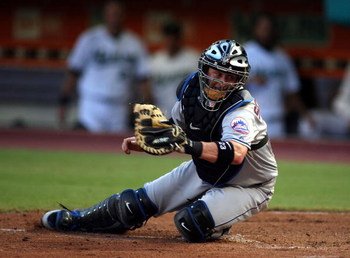 Brian Schneider has never been a great offensive catcher, but he gets the fourth spot on the list because he had the highest Caught Stealing percentage in the NL East in 2008.
2008 Stats: .257/.339/.367, 9 HR, 38 RBI, 30 R, 0 SB, 41 RC in 335 AB. 33.3 CS%
2009 Projections: .244/.324/.355, 8 HR, 45 RBI, 29 R, 0 SB
Backup: Ramon Castro
5. Carlos Ruiz - Philadelphia Phillies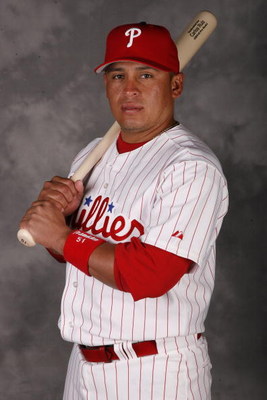 Ruiz comes in last in my catcher rankings for the NL East. After an extremely disappointing 2008 season, I don't know if he will be able to remain the starting catcher for all of 2009.
His hitting needs a lot of work, and he didn't do a great job throwing out runners either, so I wouldn't be surprised if Chris Coste or Ronny Paulino end up taking the starting job away from Ruiz.
2008 Stats: .219/.320/.300, 4 HR, 31 RBI, 47 R, 1 SB, 30 RC in 320 AB. 23.5 CS%
2009 Projections: .244/.325/.358, 6 HR, 44 RBI, 40 R, 5 SB
Backups: Chris Coste, Ronny Paulino
Keep Reading

Atlanta Braves: Like this team?