Best Available NBA Free Agents Remaining at Every Position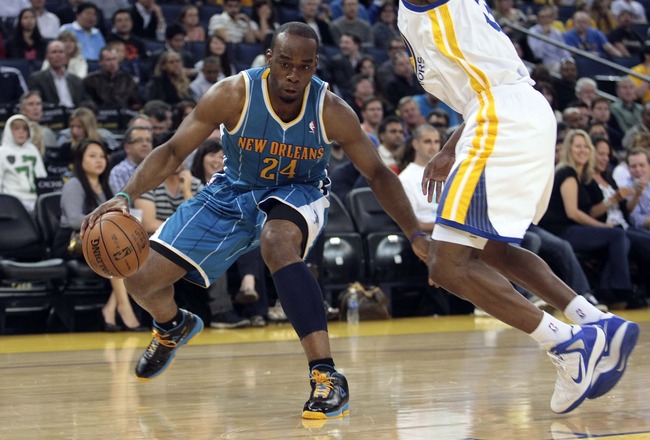 Kelley L Cox-US PRESSWIRE
The 2012 free agency pool is just about drained, but there are some solid rotation players left if you're willing to scrape around at the bottom of the pool. These are the best of the bunch.
Wing players and power forwards are a little more common than point guards and centers at this point.
So, who makes up the All-Available team at this point?
Read on to find out the best available player remaining at every position.
Point Guard: Jonny Flynn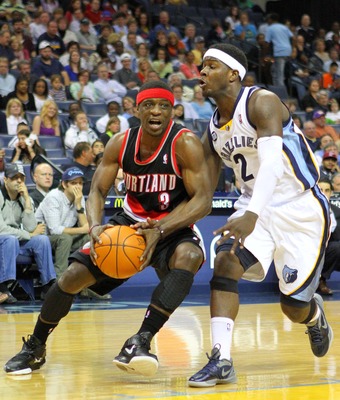 Spruce Derden-US PRESSWIRE
Last Team: Portland Trail Blazers
Age: 23
2011-2012 Per-Game Stats: 5.2 points, 3.8 assists, 1.7 rebounds, 0.1 blocks, 0.2 steals
Jonny Flynn just hasn't gotten a fair chance in the NBA yet. We're not too far removed from his solid rookie campaign for the Minnesota Timberwolves, one in which he averaged 13.5 points and 4.4 assists per game.
The former Syracuse floor general is more of a shoot-first point guard who loves to use his quickness whenever possible.
His offense isn't what's lagging behind though. Flynn must improve his defensive effort if he's ever going to earn another opportunity to succeed.
He should find a home eventually.
Shooting Guard: Brandon Rush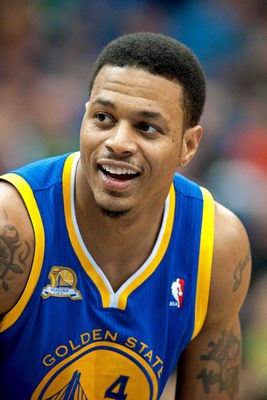 Greg Smith-US PRESSWIRE
Last Team: Golden State Warriors
Age: 27
2011-2012 Per-Game Stats: 9.8 points, 1.4 assists, 3.9 rebounds, 0.9 blocks, 0.5 steals
The former Kansas Jayhawk is probably going to return to the Golden State Warriors, as the restricted free agent has yet to receive an offer from another team, but he's technically still available.
At 6'6", Brandon Rush is an oversized 2-guard with enough athleticism to make him a solid finisher around the rim and a terrific perimeter defender.
Rush prefers to avoid contact and score the majority of his points from the perimeter, a trait that also manifests itself in his lackluster rebounding effort.
At just 27, Rush still has plenty of potential.
Small Forward: Mickael Pietrus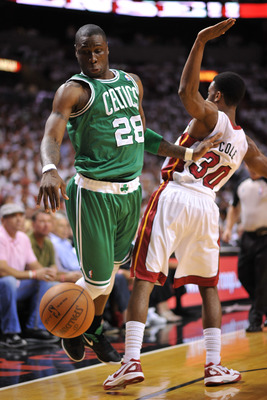 Steve Mitchell-US PRESSWIRE
Last Team: Boston Celtics
Age: 30
2011-2012 Per-Game Stats: 6.9 points, 0.6 assists, 3.1 rebounds
Mickael Pietrus doesn't appear likely to return to the Boston Celtics, who have just about filled up their roster with free-agent and summer-league signings.
Now, another team will get to put up with the good and bad that the small forward brings to the table.
Pietrus is a great defender and a solid shooter, but he has a well-deserved selfish reputation. His teammates can sometimes stand around once the ball is in his hands, because they know at that point that they aren't getting it back.
Only 30 years old, Pietrus isn't going to blossom into an All-Star at any point, but he is going to remain a solid rotation player.
Power Forward: Carl Landry
Kelley L Cox-US PRESSWIRE
Last Team: New Orleans Hornets
Age: 28
2011-2012 Per-Game Stats: 12.5 points, 0.9 assists, 5.2 rebounds, 0.3 blocks, 0.3 steals
Always one of the more underrated players in the NBA, Carl Landry thrives outside of the spotlight, which might be why he's still available in free agency.
Landry, a former Purdue standout, plays a Boilermaker brand of basketball: hard-nosed, gritty, tough, ugly and effective. It's shocking that he's still available.
The power forward needs to work on his rebounding, but he's great at drawing contact and knocking down mid-range jumpers.
Center: Jermaine O'Neal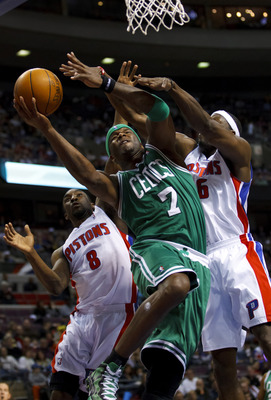 Rick Osentoski-US PRESSWIRE
Last Team: Boston Celtics
Age: 33
2011-2012 Per-Game Stats: 5.0 points, 0.4 assists, 5.4 rebounds, 1.7 blocks, 0.3 steals
Jermaine O'Neal is not even close to the player that he once was with the Indiana Pacers, but he can still make an impact in two areas: rebounding and defense.
The big man remains a terrific shot-blocker and a force to be reckoned with on the glass. He shouldn't play major minutes, but he can provide significant help if he's put in the right situation.
If O'Neal can completely ignore the offensive end of the court, he could be a key piece on a title-contending team.
Keep Reading