NFL Predictions: 3 Teams That Will Want to Forget 2012 When It's Done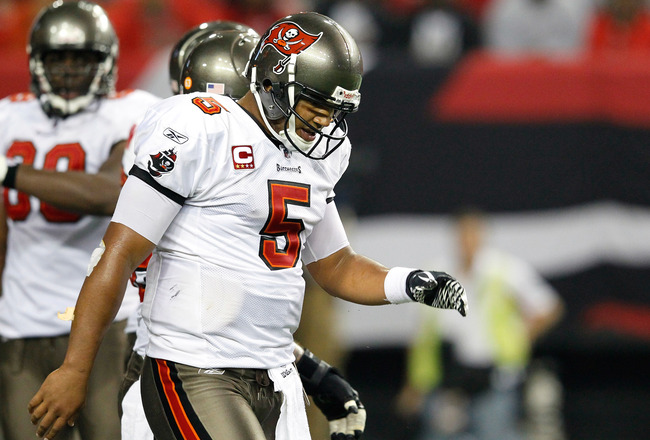 Kevin C. Cox/Getty Images
As it sits, every team is locked in equal contention for a shot at the coveted Lombardi trophy. A new season means a fresh slate. That viral feeling of optimism is beginning to spread through the clubhouse walls.
But then there are teams that are just hopeless. Teams that simply fail to escape disaster while unable to meet the deadlines of mediocrity. Yet again, they are going through another offseason spent on restructuring for the familiar future.
Last season, we saw the sputtering New York Giants come to life after nearly missing out on a playoff berth with a 9-7 regular season record. There were others that finished their 2011 campaign with comparable numbers in the win-loss column but were unable to reap the same benefits.
Here is a list of teams that will find themselves in similar situations come 2012.
Cleveland Browns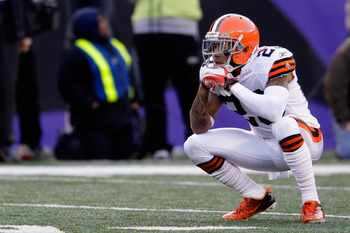 Rob Carr/Getty Images
Cleveland, we hear you.
Although the Browns' stock has heavily appreciated following April's draft, the immaturity and youth still remains a fixture in the roster.
Since the league registered the Browns' account for the second time, they have only posted an alarming two winning seasons. Something has got to change.
The future appears to be now. Will the 28-year-old rookie oust the 25-year-old veteran? Who will be helping pave the way for No. 33?
Despite the additions, the Browns don't possess enough playmakers to surround Trent Richardson. There are just too many question marks that remain scattered across the board.
Richardson is going to be a highlight reel this season, and I expect him to post elegant numbers, but one guy isn't the answer.
As an aside, I have been a Padres fan since I can remember. Needless to say, I have swallowed a substantial amount of defeats in my time. Winning doesn't come on a regular basis.
Cleveland fans, my deepest condolences. Although I see an improvement this year from 2011, I recommend you prepare for the worst. Your time will come, but I am afraid that 2012 is not the answer.
Jacksonville Jaguars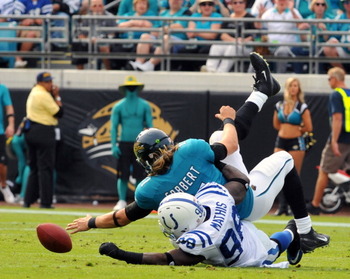 Al Messerschmidt/Getty Images
2011 was a year to forget, and this year will be no different.
Without the season even having begun, the only generated media buzz Jacksonville has mustered is that Justin Blackmon pleaded guilty to a DUI and Maurice Jones-Drew is holding out over contract disputes.
And that is just the tip of the iceberg.
Bringing in new ownership and a fresh coaching staff should help redirect the lifeless Jaguars. Is it too late? I know Los Angeles is salivating to bring in a team to their city.
Of the rookie quarterback class last season, Gabbert was by far the least successful.
In Blaine we trust. The Jags didn't jump up in the 2011 draft order to grab some nobody. They hope Gabbert can be a long-term piece in their offensive system. Now equipped with an expansive array of talent at his side, he should have a memorable sophomore season.
"Memorable" as in hitting his targets with a higher efficiency and moving the chains with regularity. In reference to the team's overall 2012 season, I wouldn't go as far as to insert "memorable" as an appropriate choice of words.
I was leaning more toward "dissolving." Both the football team and the fans seem to be heading down the same path.
Yet another tireless season in the books for MJD, and yet again the same results. I see an improvement from last year, but nothing noticeable, as they will sit under .500 once again.
Minnesota Vikings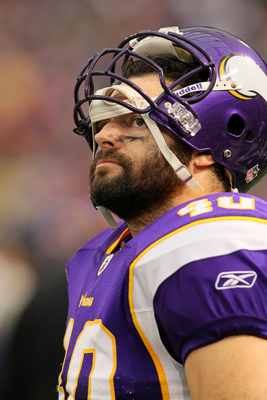 Adam Bettcher/Getty Images
It wasn't too long ago that No. 4 was leading the march into the NFC Championship game. Now, that is nothing more than a distant memory.
The Vikings hit a wall last season after the veteran Donovan McNabb spoiled the hope.
They lost an uncharacteristic nine games last season. If there is any light to come out of their disappointment, the point differential of each loss never rose about a seven-point margin.
Bad luck? Karma? A new offensive coordinator? Who is to blame?
Christian Ponder sure isn't a candidate. He was thrown into a depleted fire with no offseason and yet showed promising skills out of a rookie quarterback.
A lackluster performance on behalf of the secondary could be noted. Then again, what else can you expect when the starters aren't on the field.
No matter whom you point the finger at, 2011 is history. However, one aspect of their game that is uncontrollable is their division. The NFC North is arguably the toughest division in the league, and I don't see Minnesota leaping into the conversation with the Packers.
With the collection of talent brought in, a full offseason and an easier schedule, 2012 will be an upgrade from the previous year. However, the sweltering optimism will be short-lived and will run dry in 2012 with a 6-10 record.
Keep Reading

Jacksonville Jaguars: Like this team?