Olympic Gymnastics Schedule 2012: Complete Listing for Remaining Men's Action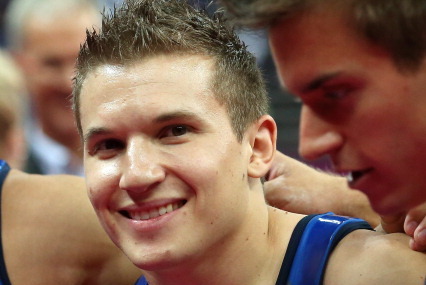 Ronald Martinez/Getty Images

Today was a disappointing day for the U.S. men's gymnastics team. Despite entering the day as the leaders in the team competition, the U.S. team crashed down to fifth place and will leave London empty-handed in an event they were favored in.
Instead, China asserted their places as gymnastics powerhouses by winning their second consecutive gold meal. Japan got second place on the strength of their superstar Kohei Uchimura and Great Britain pleased the crowd with a third place finish.
While today's attention was fixed on the team competition, there's still a lot of men's gymnastics to come in the following days.Thankfully, redemption is still an option as there are lots of chances for members of the U.S. men's team to get individual medals.
Here's the listings for the remaining men's schedule as I look at each opportunity for the U.S. men's team to win an Olympic medal.
Begin Slideshow

»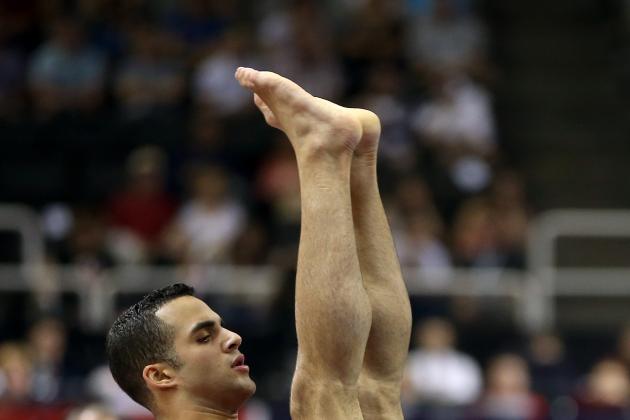 Ezra Shaw/Getty Images

Date: August 1, 11:30 a.m. EST
Qualification Standings:
1. Danell Leyva, USA 91.265
2. David Belyavskiy, Russia 90.832
3. Fabian Hambuchen, Germany 90.765
4. John Orozco, USA 90.597
Preview:
The U.S. enters the final stage of the men's individual standings with a very good chance at winning two medals. Danell Leyva is leading the group with 91.265 so his expectations are fully set on getting the gold medal.
Although he's currently in fourth place, John Orozco is right up there with the top contestants. He probably won't catch Leyva, who has been looking unstoppable in these games. A silver or bronze medal though is a very realistic result for Orozco.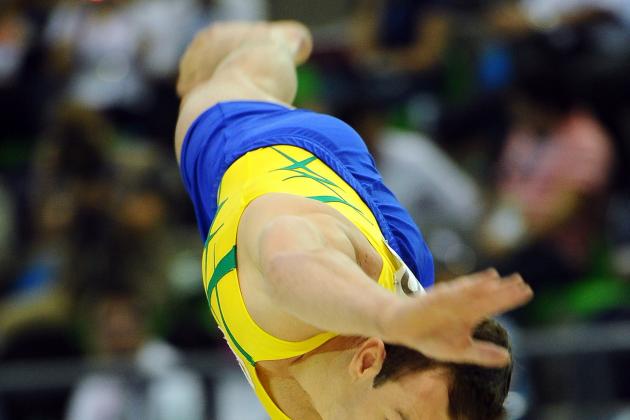 Dennis Grombkowski/Getty Images

Date: August 5, 9:00 a.m. EST
Event Favorites:
Kohei Uchimira, Japan
Zou Kai, China
Diego Hypotilo, Brazil
Preview:
Like in many other events, Kohei Uchimira is the overwhelming favorite in the floor exercise. However his games haven't really gotten off to a good start as he's currently ninth place in the individual all-around. Although his talent makes him a threat, he will likely need to get off to a better start in the floor exercise.
The U.S. men are clearly underdogs in this event. Even if Uchimira doesn't win, Zou Kai, Diego Hypolito or Alexander Shatilov of Israel all figure to finish higher than any Americans will.
The only hope for a possible U.S. medal in the floor event is Jake Dalton. He won the gold medal at each of the last two U.S. National Championship as well as the NCAA championship in 2011.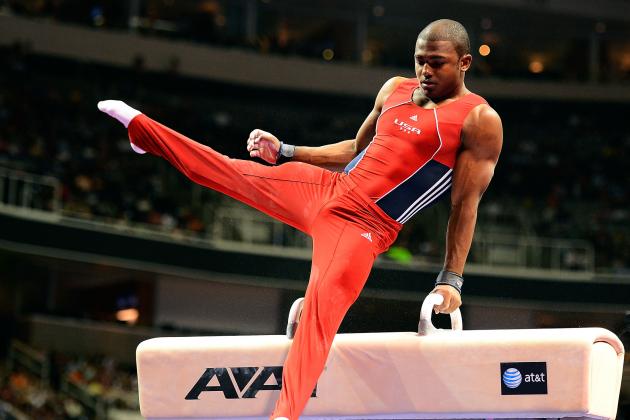 Ronald Martinez/Getty Images

Date: August 5, 10:41 a.m. EST
Event Favorites:
Krisztian Berki, Hungary
Louis Smith, Great Britain
Kohei Uchimura, Japan
Preview:
Kriztian Berki is the easy favorite in this event as he is the pommel horse's two-time defending world champion and he has won a total of six European Championships. Anyone else winning the gold will be considered an enormous upset. However his fiercest competitor is possibly Great Britain's best gymnast, so the storyline of whether or not Louis Smith can ride the home crowd to an upset will be a very popular one.
Berki's teammate Vid Hivegi could be good enough to get Hungary a second medal and of course Kohei Uchimura is dangerous in just about every event. With faint medal aspirations for the pommel horse, the U.S. will need a miracle to come in either the form of Danell Leyva or John Orozco.
If the U.S. Olympic trials are any indication, a bronze medal would seem to be the logical ceiling for these two. Leyva's best score was 14.90 and Orozco's best score was 15.00. Smith finished in third place four years ago with a 15.066 so the Americans definitely need to do better in the Olympics to put themselves in the conversation for any medals.
Jamie McDonald/Getty Images

Date: August 6, 9:00 a.m. EST
Event Favorites:
Chen Yibing, China
Arthur Nabarrete Zanetti, Brazil
Aleksandr Balandin, Russia
Preview:
Chen Yibing won the gold in rings four years ago and his chances of repeating are very promising. The only real problem to watch is Yibing's recent knee injury which he suffered while training a few weeks ago. The knee injury could flare up while he dismounts, if not though he is still the world's best at the rings.
Veteran Jonathan Horton is the Americans best bet at a medal here. Horton did good at the U.S. Olympic trial this summer as he consistently posted scores ranging from 15.40 to 15.50. He will still likely need to score above 16.000 to gain consideration for any medals.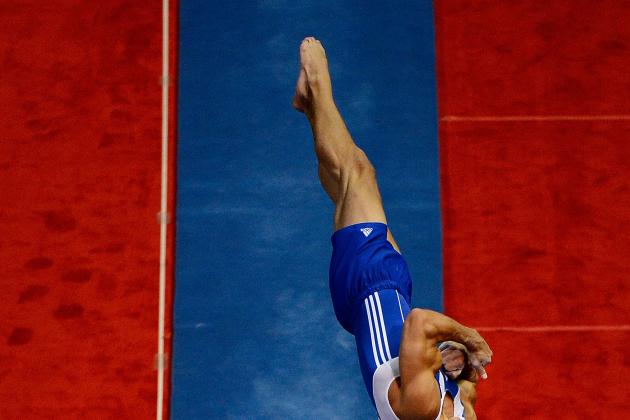 Ronald Martinez/Getty Images

Date: August 6, 10:41 a.m. EST
Event Favorites:
Yang Hak-Seon, South Korea
Flavius Koczi, Romania
Igor Radivilov, Ukraine
Preview:
South Korea is trying to erase an ignominious streak of having never won an Olympic gold medal. Yang Hak-Seon gives them a great shot thanks to his extremely difficult signature vault. This vault, which is named after him, consists of a handspring front layout triple full.
Jake Dalton has won the U.S. Championship in the vault for three of the last four years. He's not quite a favorite in this event though with Flavius Koczi and Igor Radivilov looking to medal in this event. It may take a mess up from one of these three favorites to put Dalton in the conversation for a medal.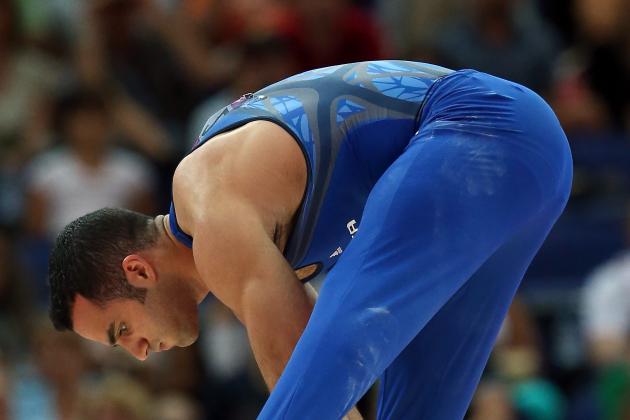 Ronald Martinez/Getty Images

Date: August 7, 9:00 a.m. EST
Event Favorites:
Fang Zhe, China
Danell Leyva, USA
Marcel Nguyen, Germany
Preview:
Finally we have an event where the U.S. can be viewed as a favorite. Reigning world champion Danell Leyva is possibly the most talented gymnast on the U.S. men's team and he excels in the parallel bars.
Along with Leyva, Fang Zhe is a strong favorite in this competition. It could come very well come down to these two athletes although Marcel Nguyen and Kohei Uchimura will try to prevent that from happening. This is a very deep event so Leyva would be wise not to take too much solace in the fact that he's an early favorite as upsets have been known to happen here.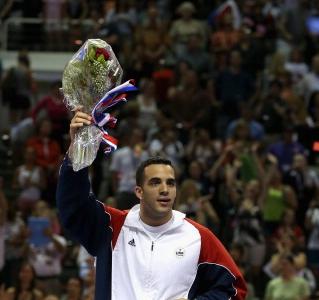 Ezra Shaw/Getty Images

Date: August 7, 10:37 a.m. EST
Event Favorites:
Zou Khai, China
Danell Leyva, USA
Zang Chengalong, China
Preview:
For the men's final event, Danell Leyva will again be favored to get a medal. Again though his biggest competition will come from China as teammates Zou Khai and Zang Chengalong are legitimate medal threats.
Leyva is always exciting to watch but in the horizontal bars, he takes it to another level. He relentlessly takes risks meaning he could have a big score or a big wipeout. Leyva's performance here will likely end the Olympics here and could be the determining factor as to whether he is remembered as the star gymnast of the London Olympics.