English Premier League: One Injury That Could Derail Each Team's Season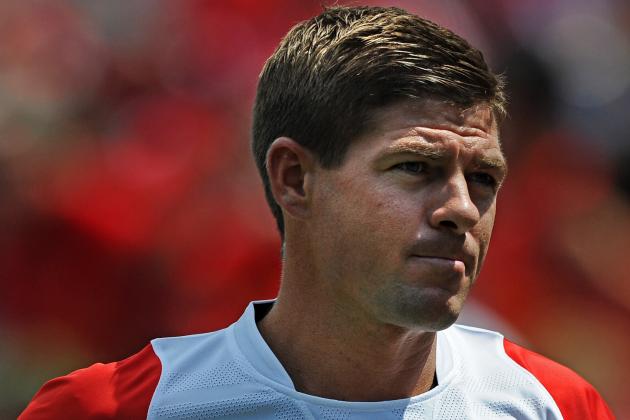 Patrick Smith/Getty Images

Every football season, at least a few teams in most football leagues around the world are derailed because of a major injury. It's inevitable.
Unless you're Manchester City and can afford to buy quality depth in nearly every position, your club is always susceptible to underperforming due to injuries.
Arsenal fans know this too well, as Jack Wilshere's absence hurt them last season, and Robin van Persie's injury troubles have hurt the team in seasons gone by. Liverpool fans too have experienced this, with Steven Gerrard's injury problems hurting the team's success recently.
Tottenham too suffered last season from Ledley King's persistent injury problems and Michael Dawson's extended injury breaks. Even Manchester United had their defence significantly weakened by Nemanja Vidic's season-long injury last season.
The list goes on and on.
Today, we're going to take a look at all 20 EPL teams and name an injury that could derail each team's season. The player picked won't necessarily be the most injury-prone or most talented player on the team; in most cases, we'll try to mention players who fall under both categories.
However, the player could also be a player who cannot easily be replaced by other players at his respective club.
Begin Slideshow

»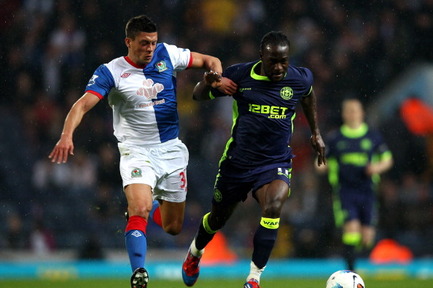 Clive Brunskill/Getty Images

In truth, Wigan's season already looks like it'll be miserable, before it's even begun. The transfer window has been open for two months now, and Wigan's sole acquisition has been a 19-year-old midfielder from Aberdeen.
At the same time, five players have left Wigan: Hugo Rodallega, Hendry Thomas, Steve Gohouri, Mohamed Diame and Chris Kirkland.
Victor Moses could also be on his way out, though Dave Whelan appears to be trying all he can to hold onto him.
If Moses stays, there's no doubt he'll be crucial to Wigan's survival campaign. The team is really lacking in new blood and quality talent, and he'll be asked to compensate for that.
If Moses gets injured after staying with Wigan, expect Wigan to be relegated. Even Roberto Martinez won't be able to steer a team as weak as Wigan to safety without at least a couple of standout players.
Stu Forster/Getty Images

With the signing of Modibo Maiga up front, West Ham look very well covered on offense, and they have a decent midfield too. But defense remains a weakness.
At centre-back, Winston Reid is not a highly rated defender, and his backup, Jordan Spence, is still rather unknown.
James Tomkins is West Ham's only quality centre-back, and if he were to be injured for an extended amount of time, West Ham would likely concede a high number of goals and lose many games.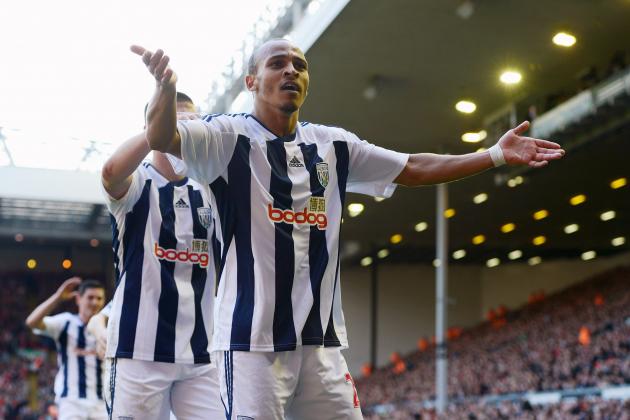 Gareth Copley/Getty Images

The signing of Shane Long may have helped take some of the scoring burden off of Peter Odemwingie at West Bromwich Albion, but he's still West Brom's primary scorer.
Take his 10-15 goals a season and turn them into just five or maybe even less with injury problems, and West Brom too would find themselves sliding from mid-table into the thick of the relegation battle.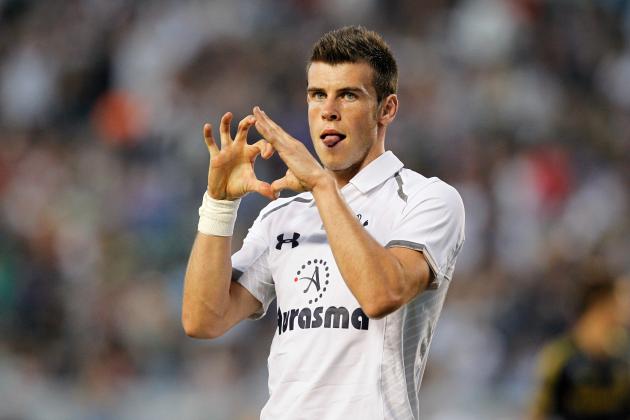 Ric Tapia/Getty Images

Andre-Villas Boas and Tottenham fans all over the world were rightly frightened when Charlie Adam put in a rough challenge against Gareth Bale in Tottenham and Liverpool's USA friendly.
As deep as Tottenham's squad has become, with the acquisition of Jan Vertonghen and Gylfi Sigurdsson, Tottenham continue to lack true wingers.
Steven Pienaar is on the way out and Giovani dos Santos' status with Tottenham remains highly uncertain. Niko Kranjcar was sold this summer to Dynamo Kiev, and David Bentley has a long road ahead of him to regain the faith of fans at Tottenham.
But even so, Bentley is an experienced professional, with many years in the EPL, and Rafael van der Vaart can play on the right in emergency circumstances. On the left, Tottenham have no semi-reliable backup for Bale.
At present, if Bale were to face an extended period of time out with an injury, one of Danny Rose, Iago Falque or Andros Townsend would step up to take Bale's place.
The latter two haven't looked bad in preseason, but neither of them has much EPL experience. Rose hasn't developed ideally in the last couple of seasons, though admittedly that is because Harry Redknapp had given him very little playing time and insisted on playing him out of position at left-back.
An injury to Bale would put Tottenham is a very risky and tough situation.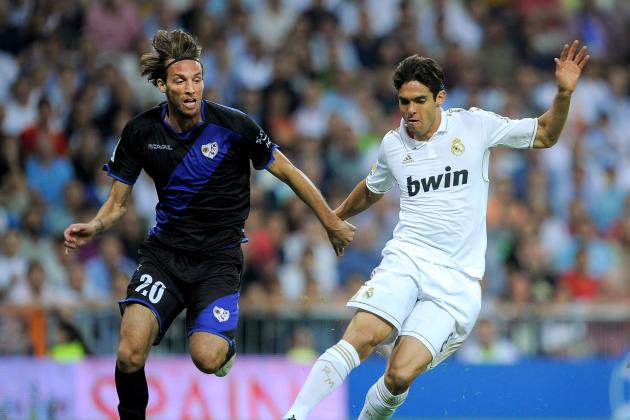 Denis Doyle/Getty Images

Swansea City didn't succeed last year under Brendan Rodgers because of a particular players. Some shined brighter than others, like Gylfi Sigurdsson, Danny Graham and Scott Sinclair, but ultimately it Rodgers' attacking football that brought Swansea success in the EPL.
Because of this, and because of the fact that Swansea City are so well reinforced in every position, it's hard to name one player from last year's squad whose injury would be significant enough to derail the team's squad.
Ashley Williams comes close, but I expect that Jose Manuel Chico and Garry Monk would be able to cover for him if he were to go down.
As such, I'm picking new signing Perez Michu.
He may be unknown to most Premier League followers, but he's coming off a terrific season in La Liga where he scored 15 goals in 37 matches. B/R's Yoosof Farah has done a terrific piece on his signing for Swansea here.
Michu will be expected to slot right into Sigurdsson's position, and even with the acquisitions of Chico and Jonathan de Guzman, if he goes down, there's no one at Swansea really talented enough to take up the position and flourish in it.
De Guzman will already be fitting into Joe Allen's position, and he's coming off a very shaky season with Villarreal.
There's a lot of assumptions going into this pick, but if Michu does get hurt and misses a big chunk of time, Swansea will struggle.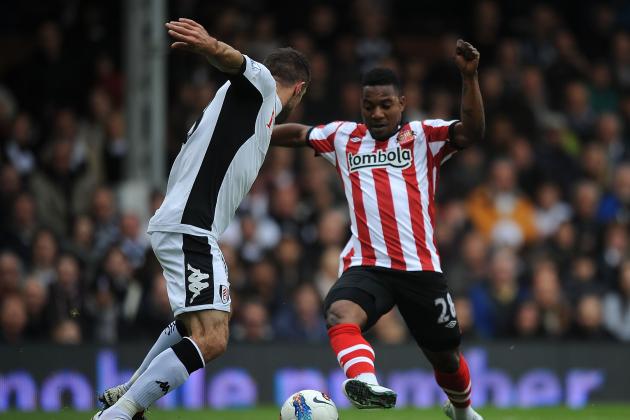 Christopher Lee/Getty Images

Last season, Stephane Sessegnon played just about every offensive position for Sunderland. His first goal and assist of the season came as a right winger, and his second goal and second assist of the season came as a left winger.
He recorded four goals and six assists as an attacking midfielder, and recorded another assist from the seven games he played as a striker or centre-forward.
Sessegnon's versatility is a trait found in only a handful of footballers around the world, and the fact that he's able to produce such solid numbers (seven goals and 11 assists in 36 matches) while constantly changing position makes him even more impressive.
But the fact that Sunderland have used him in so many different ways does indicate that they are especially reliant on him.
And the stats don't lie: Sunderland lost only one of the 13 games in which Sessegnon recorded a goal or an assist, and failed to win their last seven games of the season—games which Sessegnon failed to record a goal or an assist.
Ideally Dong-Won Ji and Connor Wickham will continue to develop and take some of the goal burden off of Sessegnon, but for now, it looks a bit too early to depend on either of them to be regular goal scorers.
If Sessegnon goes down, Sunderland have no experienced, ready-to-go replacement and could face an extended stretch of poor results.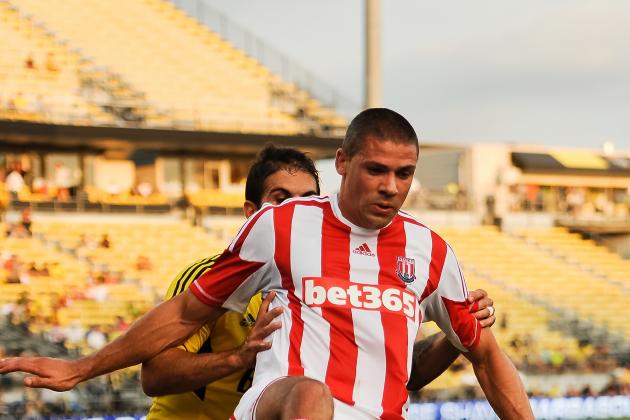 Jamie Sabau/Getty Images

Like Swansea City, Stoke City don't boast any world-class stars and are better known for their philosophy than for their individual players.
Nevertheless, if I had to pick one player whose absence would really hurt Stoke City, it'd be Jonathan Walters.
Stoke City are loaded with centre-forwards. Peter Crouch is the best of the crop, but if he goes down, Stoke still have Cameron Jerome and Kenwyne Jones.
But when it comes to pacy, quick strikers who can link up well with a big centre-forward, Walters is all Stoke have got.
Jermaine Pennant is an adequate replacement for Walters when Walters is moved to the right wing, but Pennant cannot play up front with a striker the way Walters can, limiting Tony Pulis' tactical options.
Again, Walters' absence wouldn't necessarily mean relegation or a string of three-plus losses for Stoke, but they would become a more predictable, less malleable side without Walters, and that could cost them a few points depending on the length of Walters' injury spell.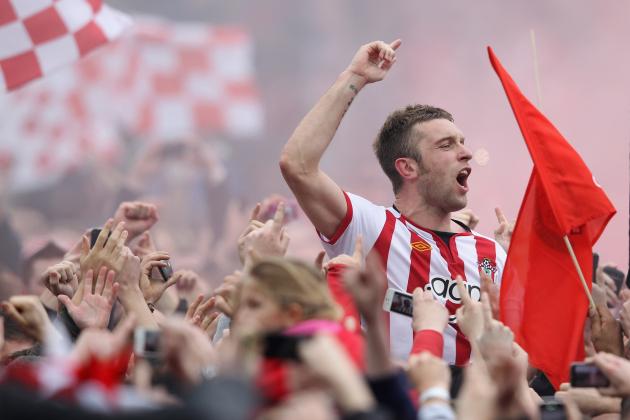 Michael Steele/Getty Images

This one's completely straightforward. Rickie Lambert's 27 goals and 18 assists in the Championship last season are the reason Southampton are in the EPL this season, and without them Southampton would likely have finished mid-table in the Championship or worse.
If he misses even a few games for Southampton this season, I'd be highly surprised to see Southampton get anything from those games. Of course, Billy Sharp and Tadanari Lee are always ready to step up, but at the end of the day, this is Lambert's team to carry to success or failure.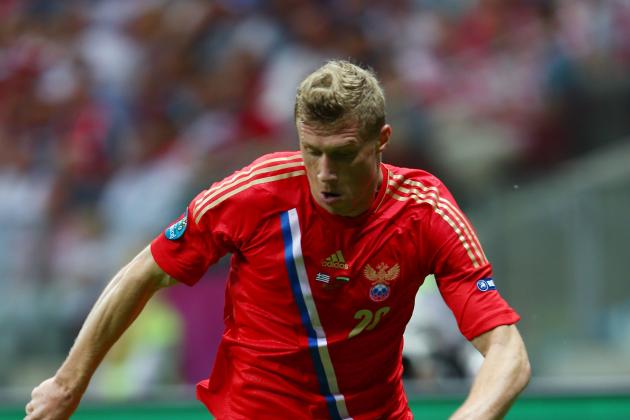 Michael Steele/Getty Images

As soon as it was announced that Fulham had failed to secure the signature of Pavel Pogrebnyak, Reading swooped in to snatch up the Russian centre-forward, despite the presence of seven other centre-forwards at the squad.
If that doesn't tell you that Reading's management have no confidence in their forwards, I don't know what will.
Despite having four strikers score between six and 12 goals last season in the Championship, Reading have decided that none of them are good enough to lead the line for the team next season.
To an extent, you can't blame them.
After all, 12 goals in a 42-game season in the Championship isn't all that impressive, and the Reading forward with the most impressive goals-to-minutes ratio last season was 34-year-old Jason Roberts, discarded by now-relegated Blackburn in January.
If that doesn't tell you how unreliable Reading's strikers are...well, I don't know what will. Reading aren't exactly golden in defense or midfield, but without Pogrebynak's presence up front, I'd expect them to be among the relegation candidates early on in the season.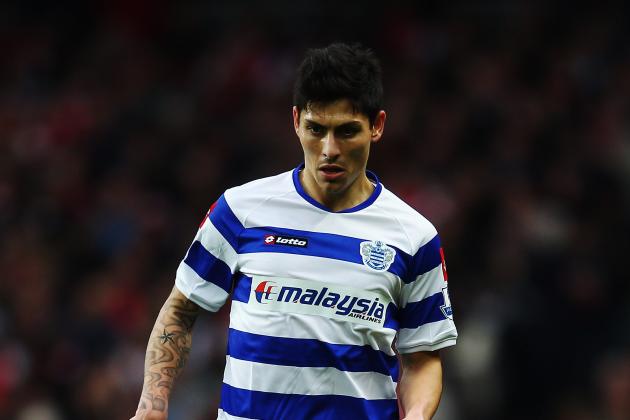 Clive Mason/Getty Images

This may seem like a strange pick, but the truth is that Queens Park Rangers are very short on quality central midfielders, especially with Joey Barton suspended for QPR's first 12 games.
Alejandro Faurlin went through a stretch last season where he was praised for his high-quality passes and vision before he went down with a season-ending injury.
If any injury problems pop up again at the start of the season and rob QPR of one of their only skilled central attacking midfielders, they could be in serious trouble.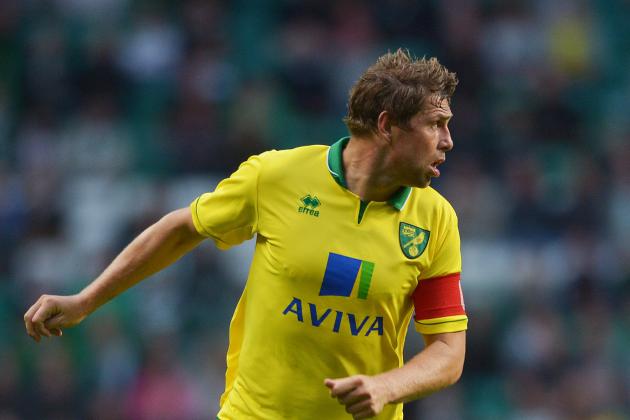 Mark Runnacles/Getty Images

Grant Holt, like Rickie Lambert for Southampton, is the leader of Norwich City and easily the most important player in the squad.
If you need any reminder of his importance to the club, just think back to May when Holt's transfer request was one of the most heavily covered topics in British football media. Players from the bottom half of the EPL don't usually dominate the headlines anywhere in the world, but such is Holt's importance to Norwich City that he did.
Again, Norwich have decent cover for Holt in Steve Morison and the oft-injured James Vaughan, but neither of them are as talented or strong as Holt, and neither instills confidence in his teammates the way Holt does.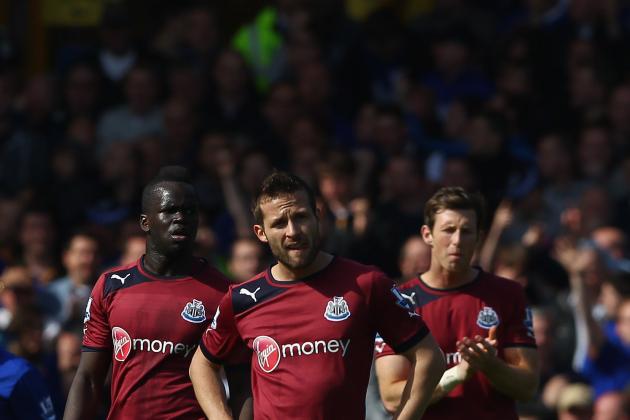 Clive Brunskill/Getty Images

Papiss Cisse and Demba Ba may have earned most of the plaudits last season for their goal-scoring exploits, but without Yohan Cabaye, Newcastle United are much less dangerous side.
Newcastle as a unit overachieved last season, but take Yohan Cabaye out of the equation, and it's unlikely that Newcastle would've challenged for a spot in the Champions League for as long as they did, or even have made the Europa League.
Last season, Danny Guthrie did a decent job as a replacement for Cabaye, but even he is gone, leaving only Dan Gosling to step up whenever Cabaye is injured or absent.
Cabaye brings terrific distribution, good tackling and decent offense to the centre of Newcastle's midfield, while Gosling has yet to show that he can bring even half of that in his spell with Newcastle so far.
He may yet prove to be a good player, but were he to step into Cabaye's boots early on in the season due to injury, I wouldn't expect Newcastle to fare too well.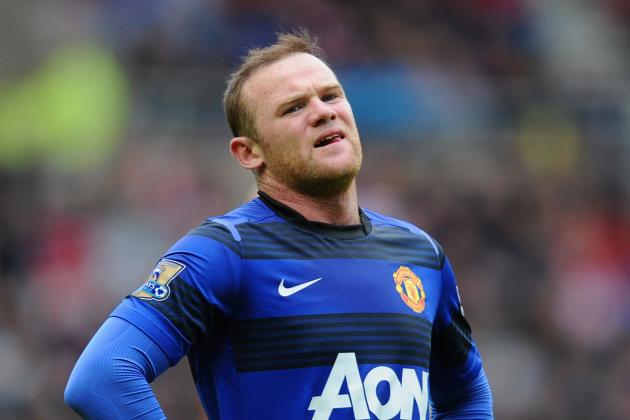 Michael Regan/Getty Images

Do I even need to explain this one?
Ever since Cristiano Ronaldo left Manchester United, there has been no player more indispensable to United than Wayne Rooney, and that will not change no matter who United bring in.
Granted, there are players who approach Rooney's importance to the team; Nemanja Vidic for example makes United's defense significantly more resolute when he is in the side.
But even with Dimitar Berbatov and now Shinji Kagawa able to take up the "Wayne Rooney" position between the midfield and the striker, United suffer majorly without Rooney and will continue to suffer if he goes down injured.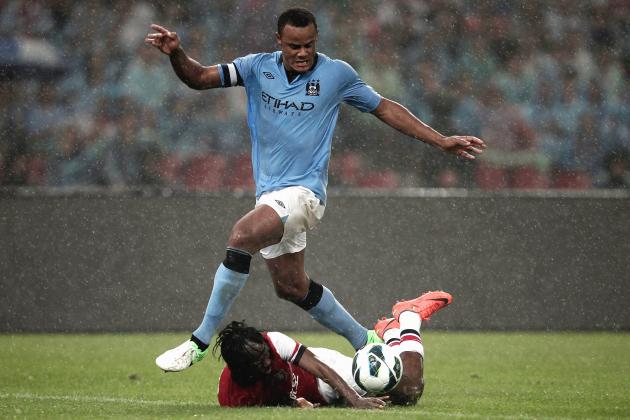 Lintao Zhang/Getty Images

I know I said in the introduction to this that City can afford to give themselves sufficient depth in every position so that no single injury is capable of derailing their season. That's true to an extent, but even so, there are players whose absence significantly hurts the team even if they have capable backups.
Take Vincent Kompany for example. City's captain and leader has a solid replacement in Kolo Toure, but even Toure cannot bring the kind of tenacity and leadership that Kompany exudes on the pitch.
After Nemanja Vidic, I'd probably rate Kompany as the EPL's best centre-back and one of the best defenders in the world.
Yaya Toure is another player whom City really miss when injured, but I'd argue that a long-term injury to Kompany would be more harmful to City's title hopes than a long-term injury to Yaya Toure.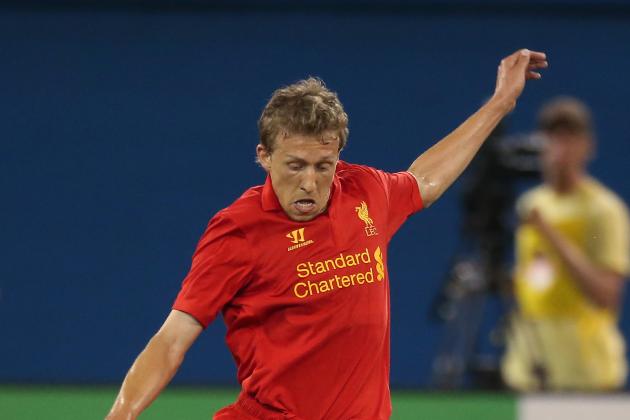 Tom Szczerbowski/Getty Images

Shocked? Don't be.
Steven Gerrard is a brilliant leader and captain, and still quite a good player, but tactically speaking, there are a handful of players who can take up his position at Liverpool, whether it be as a holding midfielder or attacking midfielder.
Lucas, on the other hand, still has no replacement.
Jay Spearing is a massive downgrade from the Brazilian, and Charlie Adam blew hot and cold far too frequently last season to be considered a good replacement for Lucas when injured. He needs to work on his defensive game anyway, and is fairly injury-prone himself.
There's still time in the transfer window for Liverpool to secure a defensive midfielder, but currently it looks like the team has other priorities, like signing Joe Allen and Clint Dempsey.
As such, they will go into the new season with only Lucas as a reliable defensive midfielder, and if he is injured once again, expect Liverpool's season to nosedive in a similar, though less dramatic, manner to the way it nosedived in 2011-12.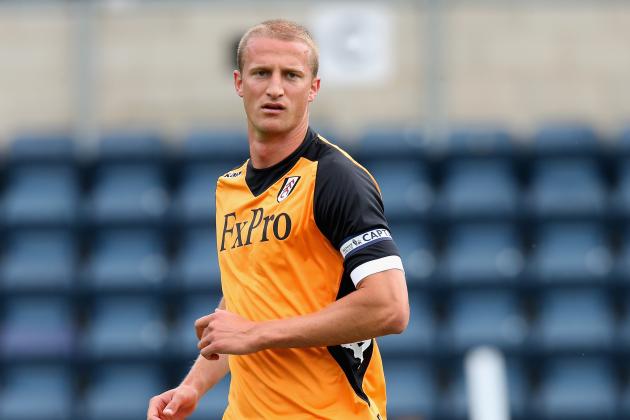 David Rogers/Getty Images

Fulham have changed significantly under Martin Jol from the side managed by Roy Hodgson and Mark Hughes.
The team has become significantly less English, as Andy Johnson, Bobby Zamora, Danny Murphy and others have all been replaced by the likes of Mladen Petric, Hugo Rodallega, Mahamadou Diarra and others.
One player who remains though, and will be entering his sixth year at the club, is Brede Hangeland, Fulham's No. 1 centre-back and defensive enforcer. He may no longer score headers the way he did in 2010-11, but he's still a force to be reckoned with on defense.
Were Hangeland to get injured, Philippe Senderos would be his replacement. Senderos has proven to be an adequate defensive option for Fulham, but he's historically been shown to be an error-prone defender and nowhere near as powerful or talented as Hangeland.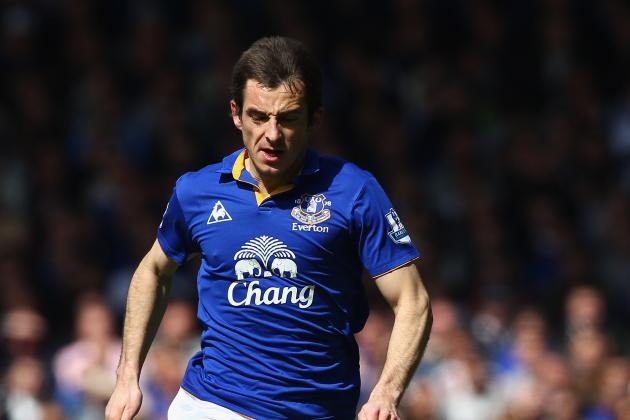 Clive Brunskill/Getty Images

Prior to 2011-12, Leighton Baines had been selected by Everton's players as the club's Player of the Season for 2009-10 and 2010-11, highlighting his importance to the team.
While great players like Mikel Arteta and Tim Cahill have left the team over the last two summers, Baines has remained and helped Everton retain its status as one of the EPL's top clubs.
His four goals and two assists last season made for a mediocre season by his standards, as he had recorded five goals and 10 assists in the season prior. Hands down, after Ashley Cole, Baines is the EPL's best left-back, and without him, Everton lose a key member of both their offense and their defense.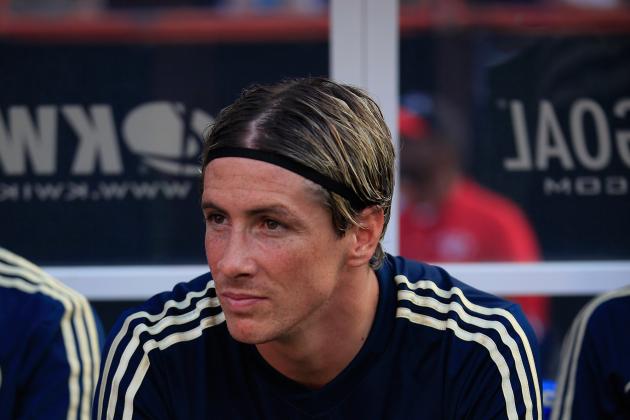 Chris Trotman/Getty Images

By allowing Didier Drogba to leave for China at the start of the summer, Chelsea effectively placed all their eggs in Torres' basket. With only a month left to go in the transfer window, Chelsea have shown no intention of recruiting a new striker and look set to go into the season with only Daniel Sturridge, Romelu Lukaku and Torres up front.
Sturridge has always looked like he'd be a solid centre-forward since his loan spell at Bolton, but the truth is that he's yet to really audition for that role at Chelsea, as he's always played out wide under Andre Villas-Boas and intermittently under Roberto Di Matteo.
Lukaku meanwhile has looked a bit unconvincing in preseason and looks in need of a season-long EPL loan to get a feel for life in the EPL and develop some additional skills.
Torres will be the centre-forward expected to bag 20-plus goals for Chelsea this season, and if an injury breaks his rhythm and hurts his confidence, Chelsea's big summer of spending could all be for naught.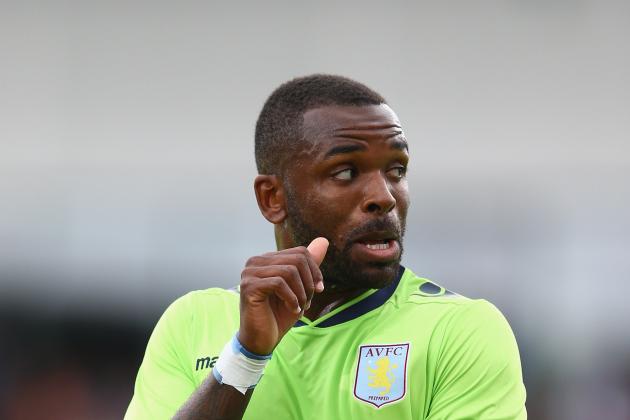 Clive Mason/Getty Images

New Aston Villa captain Darren Bent will go into the 2012-13 season with a lot of weight on his shoulders.
After a disappointing season last year in which Aston Villa barely escaped relegation, Villa fans will be expecting and hoping that Bent can turn the club's fortunes around and re-establish the team as a regular feature in the EPL's top 10.
Bent himself also needs to improve. After scoring 24 goals for Sunderland in 2009-10 and 17 goals for both Sunderland and Aston Villa in 2010-11, Bent scored only nine goals in a season brought to a premature end by a three-month injury.
Should Bent get injured again, there's no doubt Aston Villa could find themselves back in the relegation battle. Villa have no centre-forward remotely close to Bent's caliber for backup and would have to center their offense around the ever-inconsistent Gabriel Agbonlahor.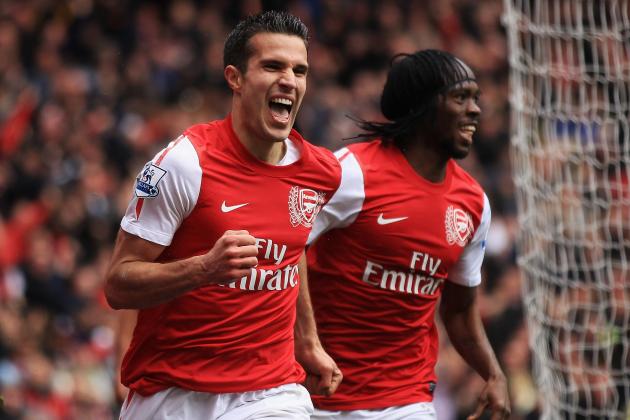 Bryn Lennon/Getty Images

Like Wayne Rooney for Manchester United, Robin van Persie is a man whom Arsenal simply cannot replace.
If he is sold or faces another long-term injury, Olivier Giroud will most likely take his place in Arsenal's offense, but even if he does produce goals, he won't be able to replicate the influence of RvP.
With 30 goals and 14 assists last season, van Persie was easily the world's best centre-forward. Giroud may have done well for Montpellier last season, but even he won't be good enough to fill the massive shoes of RvP should he go down with an injury or be sold before the season starts.