12 Best Rides Among MLB's Super-Rich Superstars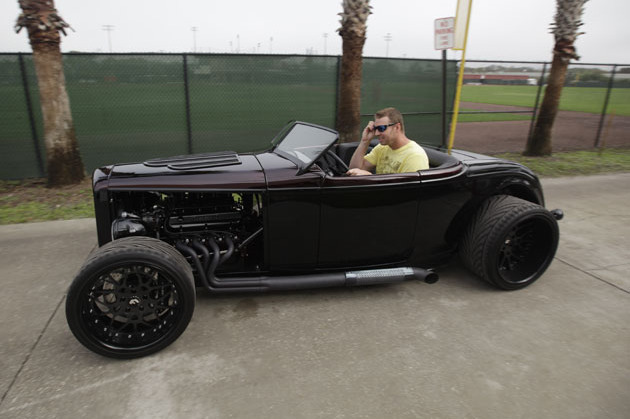 photo courtesy of sports.yahoo.com
Being an elite professional baseball player means a fat paycheck, and a fat paycheck equals a sick car. As much as we enjoy watching our favorite MLB stars do great work on the field, our obsession with celebrities in general has us paying attention to everything about them away from the game, even the cars they drive!
One of my favorite player rides is that of Roy Halladay, who took a 1930s hot rod to spring training with a big smile on his face. In all honesty, who needs a sports car when you can look sharp driving something with classic panache?
That said, let's take a look at some of the richest players in the game today and see what cars they put their money towards.
Begin Slideshow

»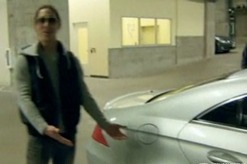 photo courtesy of bayareasportsguy.com
Well, I'll say this much. For someone pretty small at 5'11", 163 pounds, the two-time Cy Young Award winner sure drives a loud car!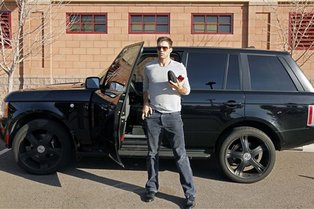 photo courtesy of examiner.com
OK, so Zito drives a car that's fairly simple for someone making $19 million this year. Still, the pure black hue of this SUV and Zito's badass sunglasses make it a car that says, "Don't mess with me."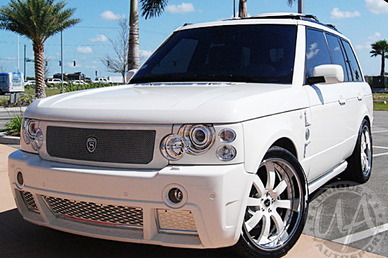 photo courtesy of letstalktints.com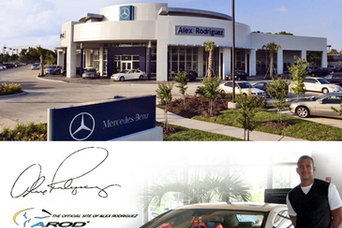 photo courtesy of przservices.typepad.com
Yes, A-Rod has a sweet ride, but let's be real. It's kind of hard to not have the best car in the shop when you actually own a dealership in Houston.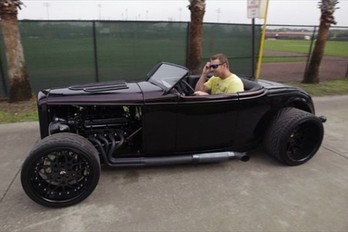 photo courtesy of editorial.autos.msn.com
I like to think of Halladay as the closest thing we have to one of the old-time pitchers of the '30s and '40s, and this car only further fuels my thinking. It's just too bad that he doesn't play for a New York team, otherwise I could see him driving through Times Square in this car blasting an old-timey hit like "Puttin' on the Ritz."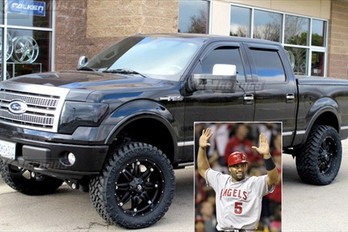 photo courtesy of editorials.autos.msn.com
Honestly, this is the last thing I'd expect Pujols to drive. Then again, I have another question. Does this mean he'll be going on tour with Toby Keith in the offseason?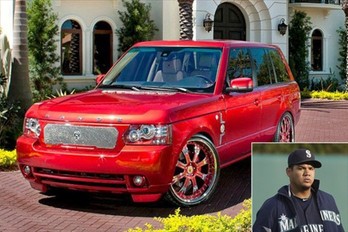 photo courtesy of editorial.autos.msn.com
I'm sorry, but I need to ask. Is King Felix a pitcher or a rap star? Seriously, the way his car is tricked out, it's a serious question.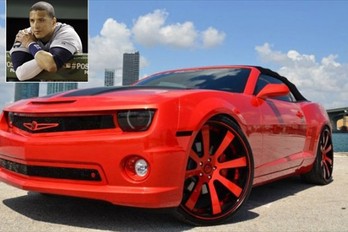 photo courtesy of editorial.autos.msn.com
OK, is V-Mart going for a car that looks straight out of the Grand Theft Auto series? Seriously, this car awesomely looks like it came right out of a video game!
photo courtesy of editorial.autos.msn.com
I've got to say, I love this car. From the badass black paint job to the MVP-caliber player driving it, it seriously looks like something out of The Fast and the Furious.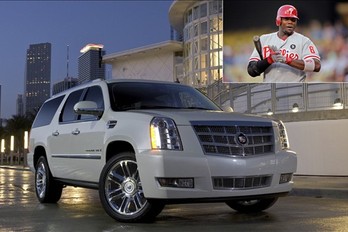 photo courtesy of editorial.autos.msn.com
Howard is a big man at 6'4", 242 pounds, so it's only fitting that he have a big car! Fortunately, this Escalade more than does the job in holding him and looking awesome.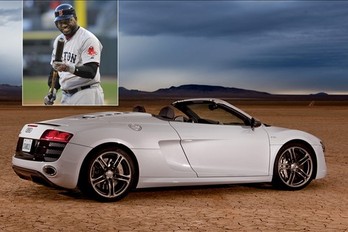 photo courtesy of editorial.autos.msn.com
When I look at this car, I just see Ortiz driving down a street looking menacing and staring right at me. At that point, I just think, "Please don't hurt me!"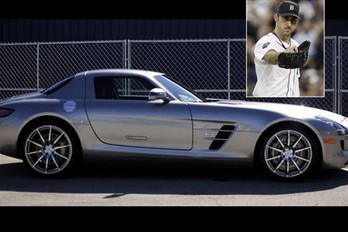 photo courtesy of editorial.autos.msn.com
Now THIS is the car of a man who took home both the Cy Young and MVP Awards in the same season. This car just screams style and though Verlander may have exposed his dorky side before the start of the season, you know that he's earned the right to drive this great set of wheels.