Misty May-Treanor & Kerri Walsh 2012 Olympics: Monday Results, Highlights & More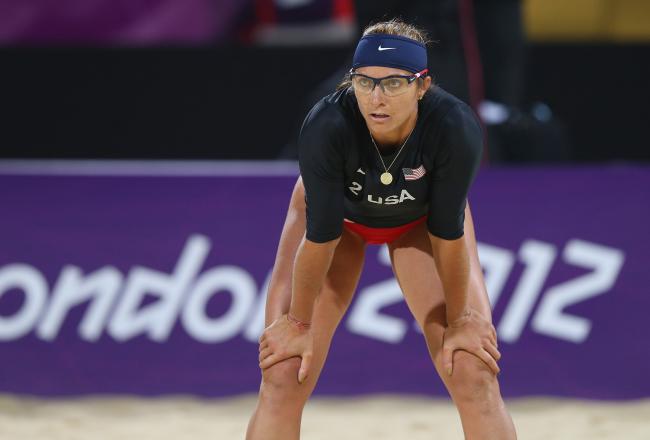 Ryan Pierse/Getty Images
Two-time defending Olympic champions Misty May-Treanor and Kerri Walsh have still never dropped a set in Olympic play after a 21-14, 21-19 win over the 10th-ranked Czech duo of Kristyna Kolocova and Marketa Slukova.
The 24-year-olds were solid on defense, but missed nine serves. The composure of the champs was evident when they came back from a three-point deficit late in the second frame. That's a great sign.
Next up is the Schwaiger sisters from Austria, although Misty and Kerri have already qualified for the elimination bracket. That match is slated for 6 p.m. EDT on Wednesday.
Great match all around. The Czechs missed nine serve with one ace. Americans missed two with four aces. That's the biggest difference. Experience and composure on the service line. I have a feeling the Czechs will advance and make a run in the brackets.
Americans win the match, 21-14, 21-19.
Slukova tips into the net to give the Americans match point, 20-19.
Czechs up 19-18 after a good tip down the line. Now 19-19.
Misty just had the dig of the match and puts it away for an 18-18 tie. Told you they wouldn't panic. Czechs call a timeout.
Misty with a tip. 18-16 Czechs.
Kerri hits a cut shot wide. Czechs up 18-15. Uh oh...
It's a "cracking night of sport" apparently. Love this guy.
Walsh wins a joust to tie it up at 15-15. Check that... Kolukova ace makes it 16-15. This sport moves gloriously fast.
I love British announcers: "The Americans wouldn't fancy a third set." Nope, they haven't lost an Olympic set, either in Beijing or Athens. Dominance.
Czechs up 14-12. Misty-Kerri won't panic. Never do.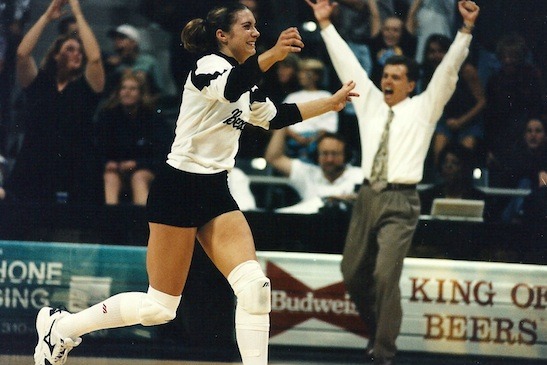 Answer: Misty, who just put down a great tip for an 11-11 tie, was a star at Long Beach State.
Slukova with just ONE block on the match.
Mid-match trivia: Where did Misty May-Treanor star in college?
Misty with a great dig amidst a long rally. Ends it with a cross-court tip. Americans are definitely the more experienced team, up 10-9.
Slukova takes a pass and sideswipes it over nonchalantly. 7-7.
It's almost midnight in London. This is some late-night volley.
Kerris is having her way at the net whenever she gets a decent set. Then again, Misty is too. WHo do you serve if you're the Czechs? USA up 6-5 after a nice block by Slukova, however.
4-3 USA at the first switch.
USA up 3-2 at the start of second set. This is going quickly.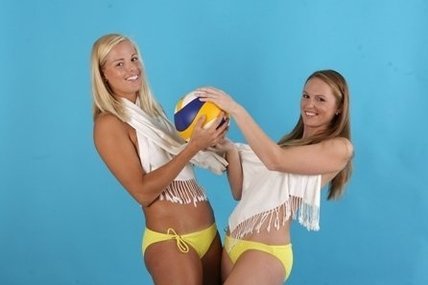 From a Czech website...
Misty and Kerri win 21-14 in first set. Kerri ends it with an ace.
USA up 18-14 in first set.
I've never understood how Kerri plays with a big watch on. Doesn't that affect her passing?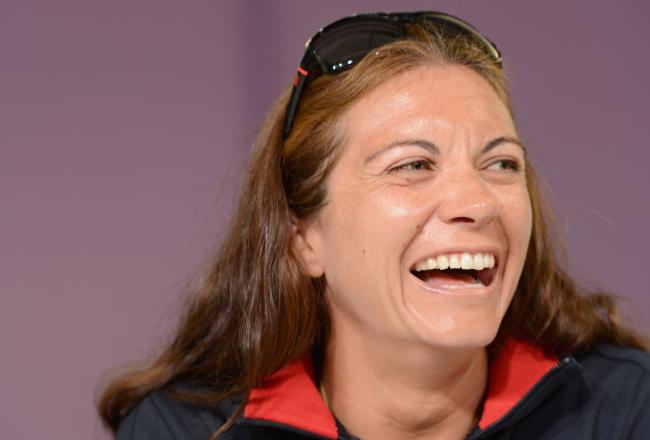 Didn't realize it was Misty's 35th birthday. A win would be nice.
This article is
What is the duplicate article?
Why is this article offensive?
Where is this article plagiarized from?
Why is this article poorly edited?