2013 NFL Draft Preseason Preview: Ranking College Football's Top 32 Prospects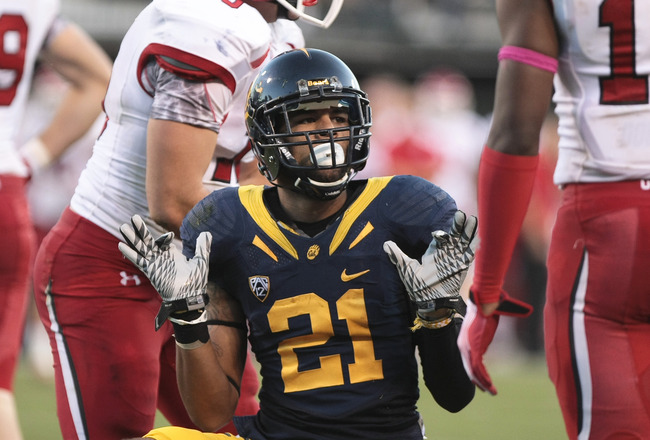 Cal's Keenan Allen is the top WR available for the 2013 NFL Draft
Kelley L Cox-US PRESSWIRE
I've been passionately following college football and the NFL draft since I was a high school sophomore back in 2004, and I have to say, the 2013 draft class is shaping up to be one of the deepest and most talented groups that I've seen during that time.

While it may be impossible to accurately judge just how strong a certain draft class is before the college football season actually starts, there are certainly plenty of great prospects that fans should be excited about seeing in 2012.

Sure, college football may have lost a lot of notable players such as Robert Griffin III, Andrew Luck, Trent Richardson, Justin Blackmon and Luke Kuechly. However, the great thing about the sport is that every year new stars are born, and the 2012 season will be no different.

There's a new wave of top-tier talent that is ready to take the sport by storm this year, and it should be fascinating to see which players break out and rise to prominence this fall.

We may still be nine months away from the 2013 NFL draft, but it's never too early to start analyzing the top prospects that scouts will be monitoring this season.

There are sure to be plenty of changes and surprises in the coming months as different players see their stock rise and fall throughout the season. Nevertheless, here's an early preseason look at how college football's top eligible pro prospects stack up heading into Week 1 of the season.
Note: If you're wondering if this looks familiar, that's because I published it as an article a few days ago, but I decided to switch it into slideshow format so I could fit in some more players in my initial preseason positional rankings.


1. Keenan Allen, WR, California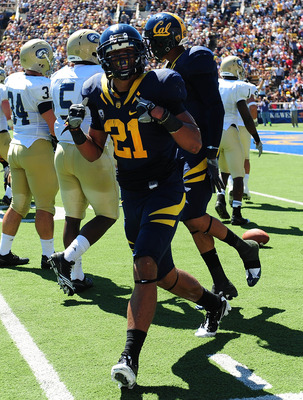 Keenan Allen
Kyle Terada-US PRESSWIRE
There have been some truly great wide receiver prospects that have emerged from the college ranks in recent years, such as A.J. Green, Julio Jones and most recently Justin Blackmon. However, Cal's Keenan Allen is the most talented receiver that the college game has seen since Calvin Johnson left Georgia Tech back in 2007.

Allen has the complete physical package that you look for in an elite wide receiver. He possesses the rare combination of size, speed, hands, competitiveness, leaping ability, route-running instincts, explosiveness and overall playmaking ability that sets him apart from every other receiver in the country.

The 6'3'', 210-pound junior arrived in Berkeley as a highly touted 5-star rated recruit out of North Carolina's Guilford High School back in 2010, and it didn't take him long to live up to his enormous high school hype.

After catching 46 passes for 490 yards and scoring six touchdowns as a true freshman, Allen took his game to another level last season when he hauled in 98 passes for 1,343 yards and six touchdowns.

There's no doubt that Allen has the potential to be a top-five overall pick and the first receiver taken in next year's draft. With his physical skill-set, he should develop into an impact No. 1 receiving target for an NFL offense early on in his pro career.

"With the first pick in the 2013 NFL Draft, the Miami Dolphins select Keenan Allen, wide receiver, California," is a sentence that you could definitely hear come out of Roger Goodell's mouth next April.
2. Barkevious Mingo, OLB, LSU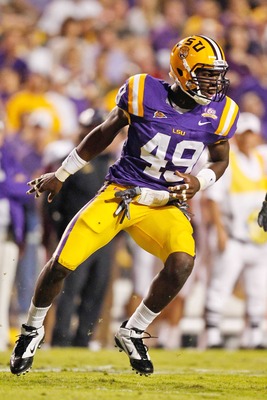 Barkevious Mingo
Derick E. Hingle-US PRESSWIRE
Barkevious Mingo has only been playing organized football since his junior year in high school, but you certainly wouldn't know that from watching him last season.

Mingo looked like a natural pass-rusher, who was at times simply unstoppable and unblockable.

The athletic and explosive 6'5'', 240-pound junior notched eight sacks and 14 tackles for loss in his first season as a full-time starter last year, and he displayed awe-inspiring physical traits.

The long, lean and supremely athletic defensive end is cut from the same mold as other top recent pass-rushing prospects such as Bruce Irvin, Aldon Smith and Von Miller.

Although he still has to work on refining his overall technique and adding more bulk to his skinny frame, Mingo has the intriguing raw potential that should interest plenty of NFL teams looking to groom a young, talented pass-rusher.

With the type of build and explosive athleticism that he possesses, Mingo could ultimately end up developing into an extremely disruptive 3-4 outside linebacker at the pro level.

While he may not be as polished as fellow LSU defensive end Sam Montgomery, Mingo may actually have a higher ceiling than his Tiger teammate, and there's no telling how high his stock could climb this season if he plays up to his potential.
3. Johnthan Banks, CB, Mississippi State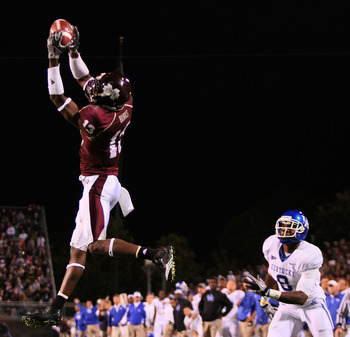 Johnthan Banks
Marvin Gentry-US PRESSWIRE
Johnthan Banks could have joined his Mississippi State teammate Fletcher Cox in the 2012 NFL Draft, and if he had declared he likely would have competed with Janoris Jenkins to be the fourth cornerback selected.

Ultimately, though, Banks' decision to return to Starkville for his senior year may prove to be a wise one, as he's now got the chance to solidify his status as a top-15 pick for next year's draft.

At 6'2'', 185 pounds, Banks not only has the rare size that NFL scouts covet in a cornerback, he also possesses elite athleticism and a complete overall skill-set.

Banks was a hidden gem when he was a lightly-recruited, 3-star prospect at Mississippi's East Webster High School, but once he got to Mississippi State, he immediately made his presence felt in the SEC. Since breaking his way into the starting lineup midway through his freshman season in 2009, Banks has continued to progress and get better each year, and he is now sitting on the doorstep of greatness.

The big, physical and athletic corner has displayed outstanding coverage awareness and ball skills, evident by his 12 interceptions and 19 passes deflected during his career.

Even though LSU's Tyrann Mathieu will be the most talked-about SEC cornerback of the summer, look for Banks to rise up and steal away the Honey Badger's spotlight once the season starts.
4. Matt Barkley, QB, USC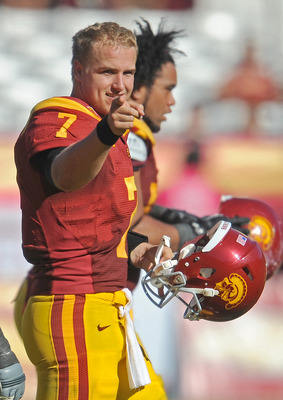 Matt Barkley
Jayne Kamin-Oncea-US PRESSWIRE
No other player in college football will be facing the type of pressure that Matt Barkley will have to deal with in 2012.

Like his former conference counterparts Andrew Luck and Jake Locker, Barkley will enter this season being hailed by the sports media as the favorite to win the Heisman Trophy and the frontrunner to become the No. 1 overall pick in next year's NFL draft.

Those certainly won't be easy expectations to live up to, but Barkley has the type of top-notch skills and level-headed demeanor to back up his enormous hype.

Last year, the 6'2'', 230-pound senior was one of the most efficient passers in the country, as he completed 69 percent of his throws for 3,528 yards and 39 touchdowns while tossing just seven interceptions. Barkley's 161 passer rating was the eighth-best in the nation in 2011, and his consistency through the air was the main reason that the Trojans were able to win 10 games.

The soon-to-be fourth-year starter may not possess the prototypical size that you look for in an elite quarterback prospect, and he doesn't have a true rocket for an arm, but he has every other quality that scouts are looking for in a top-rated signal-caller.

Barkley is a true offensive leader who has the intangibles, moxie and confidence to consistently guide an offense down the field. He can will a team to victory week in and week out.

While he may not be the true "sure-thing" prospect that many analysts made Andrew Luck out to be, Barkley has all of the physical tools and personality traits to develop into an NFL franchise savior.

If he has the season that many are expecting from him in 2012, there's little doubt that Barkley will be a top-five pick in the 2013 draft, and he could ultimately end up fulfilling the destiny that the media has set for him and become the No. 1 overall selection.
5. Knile Davis, RB, Arkansas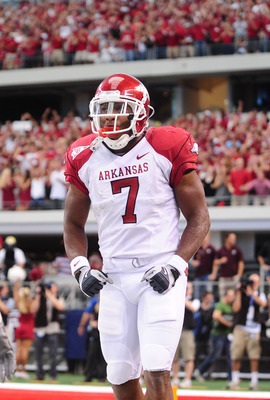 Knile Davis
Mark J. Rebilas-US PRESSWIRE
Whenever the discussion about top running back prospects comes up, analysts and fans always seem to talk about how NFL teams are hesitant to draft backs in the top 10. They usually cite the shift to more pass-oriented offenses, the fact that you can find quality backs in later rounds and the relatively short career spans of many players at the position as their reasons.

When you look back at recent drafts, however, you'll see that there have actually been eight running backs that have been selected in the top 10 since 2005, with the most recent being Alabama's Trent Richardson, who was taken by the Cleveland Browns with the third overall pick in this year's draft.

There are a few running backs currently in college football that will likely end up in the first-round conversation for the 2013 NFL draft, but the one that looks like he'll be the most likely to crash the top 10 next year is Arkansas' Knile Davis.

After a breakout performance in 2010, in which he ran for 1,322 yards and scored 14 touchdowns, Davis was all set to ascend to national star status in 2011 before a freak preseason ankle injury put him on the shelf for the entire season.

Now that he's had time to recover and rehabilitate, the super-speedster should be ready to once again show that he's one of the top offensive playmakers in the country in 2012.

The 6'1'', 226-pound junior has a rare combination of size, speed, power, agility, vision and balance, everything NFL teams are looking for in a true featured back.

Davis shares a similar physical makeup to another former Razorback rusher, Darren McFadden, and as far as pure natural ability is concerned, there haven't been many running back prospects in the last five years that could compare to him.
If Davis has the type of big comeback season that he's capable of in 2012, he'll have a chance to be a top-10 pick and the first running back taken in the 2013 NFL draft.
6. Marcus Lattimore, RB, South Carolina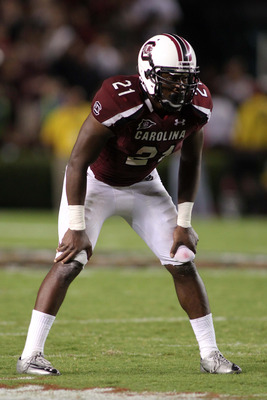 Marcus Lattimore
Jeremy Brevard-US PRESSWIRE
Admittedly, nobody can know for sure how Marcus Lattimore will respond after tearing a ligament in his knee midway through last season. However, if he performs at or near the same type of dominant level that we saw from him during his first two years on the field, he'll have plenty of scouts enamored with his potential.

Lattimore has only played in 20 games in his collegiate career, yet he's still managed to rush for over 2,000 yards, catch 38 passes for 594 yards and score 30 total touchdowns.

The 6'0'', 218-pound junior is one of the most physically gifted backs that we've seen in college football since the turn of the millennium, and he possesses the type of special talent that you just don't see very often. The combination of size, power, vision, balance and explosiveness that Lattimore has to offer is truly remarkable.

Buffalo's Fred Jackson is the NFL back that Lattimore most resembles from a purely physical standpoint, but he could ultimately become an Adrian Peterson-type difference-maker at the pro level.

If Lattimore's knee holds up this season, the Gamecocks rusher could be in store for a huge comeback campaign, and he could show scouts that he's the type of elite running back prospect that is worthy of being a top-10 pick in the 2013 draft.
7. David Amerson, CB, N.C. State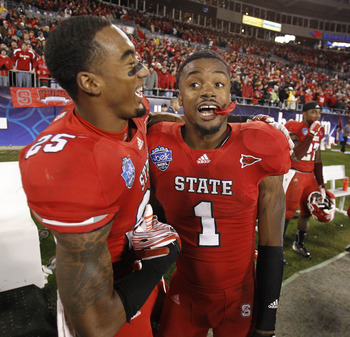 David Amerson
US PRESSWIRE
Even though he started nine games and racked up 50 tackles as a true freshman back in 2010, David Amerson wasn't being talked about as one of college football's top cornerbacks last offseason.
That all changed, however, after Amerson put together a record-breaking season in which he led the country with 13 interceptions.
That total was the most in ACC history and the second most in FBS history.

That performance helped the breakout star corner earn numerous postseason accolades, including All-American and All-ACC honors.

The 6'3'', 194-pound junior will now enter the upcoming season as the most coveted cornerback prospect in college football.

Not only has Amerson displayed tremendous ball skills, he also has the type of intriguing size-speed combination that scouts are looking for in a potential top-10 pick.

Like all college defensive backs, Amerson still has to refine his overall technique and continue to work on his fundamentals, but the big, athletic corner has the type of coverage ability, recognition skills and overall physical makeup to develop into a No. 1 corner for an NFL defense in the near future.

Amerson's interception total will likely drop considerably in 2012, since most opposing quarterbacks will be afraid to test him this season, but that shouldn't hurt his stock at all, as he's already shown enough to warrant being a high pick in next year's NFL draft.
8. Bjoern Werner, DE , Florida State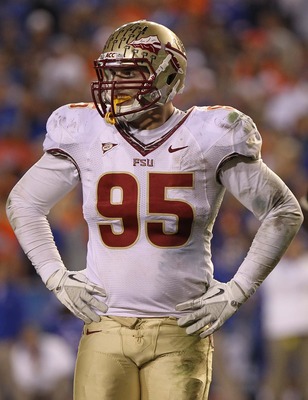 Bjoern Werner
Kim Klement-US PRESSWIRE
Bjoern Werner has a calm and friendly personality when he's off the field, but once he gets in between the white lines, he does his best Hulk impression and transforms into a ferocious beast.

Werner is one of the strongest and scariest defensive ends in college football, and what makes him such a special player is that he's also one of the smartest and most instinctive defenders that you'll see this season.

The 6'4'', 265-pound junior caused plenty of havoc and destruction in the trenches last season when he totaled six sacks, 11 tackles for loss and eight pass knockdowns.

The German native has everything you look for in a standout pass-rushing prospect—size, power, explosiveness, toughness, instincts and a non-stop motor. Plus, what's so impressive and intriguing about him is that he has yet to come close to reaching his full potential.

If Werner continues to develop as expected, he could eventually turn out to be a Justin Smith-type impact defensive end in the NFL, since he has all of the tools to dominate as both a run-stuffer and a pass-rusher.
9. D.J. Fluker, OT, Alabama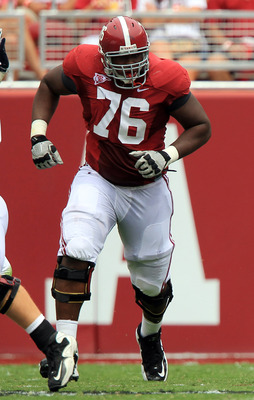 D.J. Fluker
Marvin Gentry-US PRESSWIRE
There has been an offensive tackle selected in the top 10 in each of the past seven NFL drafts, and the one top tackle prospect who looks like he should keep that trend going in 2013 is Alabama's D.J. Fluker.

Fluker has manned the right tackle position for Alabama's offense since stepping into the starting lineup as a redshirt freshman back in 2010, and during that time he's grown into one of the strongest run-blockers in the country.

The 6'6'', 335-pound junior uses his immense size and strength to frequently overpower opposing defensive linemen in the running game, and he's also shown surprising agility and quickness in pass protection.

While he still has to improve as a pass-blocker and learn how to finish off his blocks better, at this point in his development, Fluker is at the same level that Andre Smith, a former Alabama tackle who was the sixth overall pick of the 2009 NFL draft, was when he was entering his junior season in Tuscaloosa.

Outland Trophy winner Barrett Jones may be the face and the leader of the Tide's loaded offensive line this season, but in terms of NFL potential, there's no doubt that Fluker is the most gifted pro prospect that Alabama has up front.
Look for Fluker to emerge as this year's version of current Cowboys tackle Tyron Smith, who was the No. 9 overall pick of the 2011 NFL draft.
10. Eric Reid, FS, LSU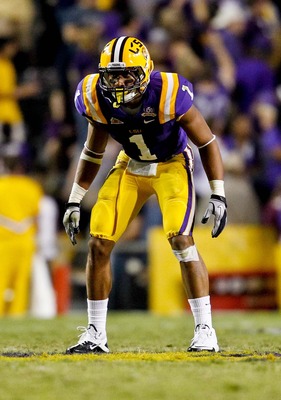 Eric Reid
Derick E. Hingle-US PRESSWIRE
The SEC has produced some of college football's best safety prospects in recent years, such as Alabama's Mark Barron, Tennessee's Eric Berry and LSU's LaRon Landry.

This year, the conference is once again home to the top safety in the country—LSU's Eric Reid.

Reid, who is the son of former All-American LSU hurdler Eric Reid, Sr., is one of the most athletic and instinctive safeties that we've seen in college football in the last decade.

Although the 6'2'', 208-pound junior was overshadowed by his teammate Tyrann Mathieu last season, it was actually Reid who was the true MVP of LSU's defensive backfield in 2011.

The big, physical and explosive free safety showed off his tremendous range, coverage skills and radar for the football on a consistent basis throughout the season. Reid finished the year tied for the team lead with 76 tackles and he also picked off two passes, one of which was a crucial and clutch interception late in the "Game of the Century" against Alabama, which likely saved the Tigers from defeat.

Look for Reid to step out of the Honey Badger's shadow in 2012 and show the college football world that he's truly one of the sport's best defensive playmakers and one of the top eligible prospects for the 2013 draft.
11. Logan Thomas, QB, Virginia Tech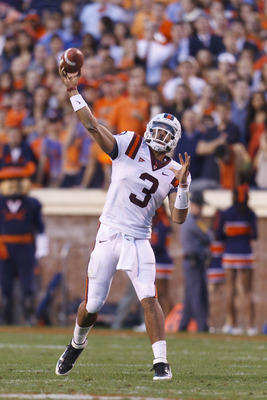 Logan Thomas
Jason O. Watson-US PRESSWIRE
As far as natural physical ability is concerned, there may not be another quarterback in college football that can compare to Virginia Tech's Logan Thomas.

The 6'6'', 262-pound junior definitely deserves the label of "physical freak" as he has the type of size-athleticism-arm strength combination that you just don't see very often from college quarterbacks.

In his first season as a starter last year, Thomas threw for over 3,000 yards and accounted for 30 total touchdowns as he led the Hokies to an 11-win campaign and a Sugar Bowl berth.

The big, mobile signal-caller proved to be a dynamic dual-threat quarterback who's capable of punishing a defense with both his arm and his legs.

If Thomas can work on his decision-making as a passer, improve his accuracy and take the next step in his overall development this season, he should put together a truly special year and become one of college football's most talked-about players of 2012.
12. Jarvis Jones, OLB, Georgia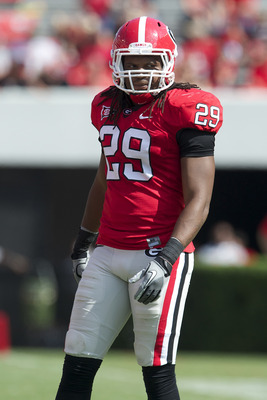 Jarvis Jones
Dale Zanine-US PRESSWIRE
After transferring from USC and redshirting in 2010, it didn't take long for Jarvis Jones to show the SEC just how good he is once he finally stepped on the field this past season.

Jones took the conference by storm in 2011, leading the league with 13.5 sacks and 19.5 tackles for loss. The 6'3'', 241-pound junior proved to be a perfect fit on the outside of the Bulldogs' 3-4 defensive front, as he routinely used his devastating quickness to blow by helpless offensive tackles that weren't able to keep up with his speed off the edge.

With the continued emergence of 3-4 defensive schemes in today's NFL, explosive rush linebackers that can get to the quarterback are now at a premium, and Jones has the makeup to fit that role perfectly.

Georgia's defense should be one of the most dominant overall units in college football this season, and it will be interesting to see if Jones, the Bulldogs' top defensive leader, can replicate the initial success he had in Athens again in 2012.
13. Tyler Wilson, QB, Arkansas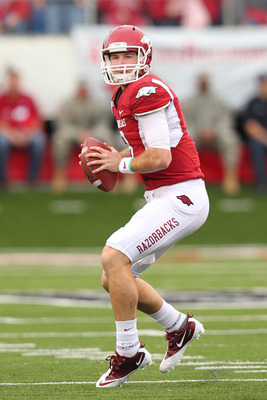 Tyler Wilson
Nelson Chenault-US PRESSWIRE
Tyler Wilson may not possess the same kind of jaw-dropping arm strength that his predecessor at Arkansas Ryan Mallett had, but that didn't prevent him from shining in his first season as a starter in Bobby Petrino's system in 2011.
Last year, Wilson stepped into the lineup and proved that he's one of college football's most efficient passers, completing 63 percent of his passes for over 3,600 yards and throwing 24 touchdowns with just six interceptions.

The 6'3'', 220-pound senior signal-caller helped lead Arkansas to an 11-win season and a top-five national ranking, and his only two losses came against the two top-ranked teams in the country, Alabama and LSU.

Wilson has the potential to develop into the next Eli Manning with his arm strength, accuracy, instincts and coverage recognition skills.

After choosing to pass up the chance to be a first-round pick in this year's draft, Wilson will now have the opportunity to prove to scouts that he deserves to be a top-15 pick in 2013.

Although Arkansas has faced plenty of adversity this offseason with the firing of disgraced coach Bobby Petrino, Wilson is the type of strong-willed veteran who should be able to rally the Razorbacks and lead them into contention for both a conference championship as well as a national title.
14. William Gholston, DE, Michigan State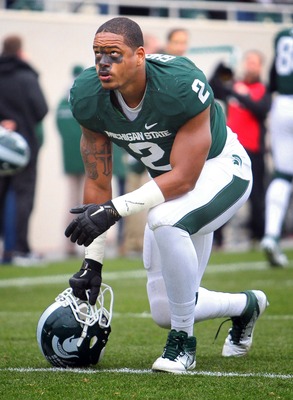 William Gholston
Mike Carter-US PRESSWIRE
William Gholston is one of the most intimidating defenders in all of college football.

From a physical standpoint, you couldn't build a much more solid defensive end than the 6'7'', 278-pound junior.

Gholston is a big, physical and powerful pass-rusher who possesses tremendous quickness and explosiveness for his size.

Last year, the former highly-touted 5-star-rated recruit out of Detroit's Southeastern High School finally put it all together and turned in a dominant performance, racking up five sacks and 70 total tackles, including 16 tackles for loss.

The problem was, there were times when the relentless and tenacious end crossed the line and let his emotions get the best of him, most notably during the Michigan game when he was caught twisting quarterback Denard Robinson's head and punching tackle Taylor Lewan in the face.

Actions like that certainly don't belong on a football field, and they indicate that Gholston has some maturity issues that he's going to have to work on this offseason.

Still, even though those incidents will surely be scrutinized by scouts, there's simply no denying the potential that Gholston possesses.

The Calais Campbell clone has the size, strength and athleticism to fit in as either a 4-3 outside pass-rusher or a five-technique end in a 3-4 scheme, and that type of versatility should only further enhance his already tremendous value.
15. Manti Te'o, ILB, Notre Dame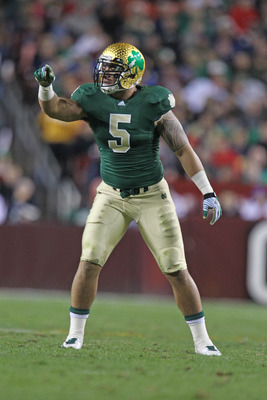 Manti Te'o
Mitch Stringer-US PRESSWIRE
Notre Dame fans know a thing or two about heralded blue-chip high school recruits not living up to their potential at the college level. However, luckily for the Irish faithful, linebacker Manti Te'o certainly hasn't disappointed after arriving in South Bend as a 5-star-rated prospect from Hawaii.

Te'o became an instant impact playmaker as a freshman linebacker in 2009, and over the last two years he's developed into one of the best defensive players in school history.

The 6'2'', 255-pound senior has been a tackling machine throughout his college career, racking up 324 total stops in three seasons.

Although he may still be somewhat of a liability in pass coverage, Te'o is a premier run-stuffing inside linebacker who has the size, strength, instincts and toughness to shut down the middle of the field.

Since the importance of inside linebackers has become downgraded in today's pass-happy NFL, teams may be reluctant to spend a top-10 draft pick on Te'o in 2013. Nevertheless, given his combination of physical talent, intelligence and leadership ability, Te'o should still be one of the most coveted defensive prospects available next year.
16. Johnathan Hankins, DT, Ohio State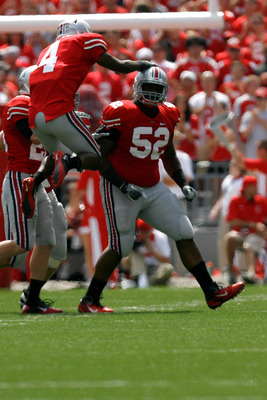 Johnathan Hankins
Kirk Irwin/Getty Images
NFL teams are always in search of versatile defensive tackles that are big and strong enough to shut down running games, while still possessing the quickness and agility to be a factor as pass-rushers as well.

One top tackle prospect that fits this mold is Ohio State's Johnathan Hankins.

Last year Hankins truly looked like a man among boys at times, as he proved to be one of the most stout run-stuffers in all of college football.

The huge 6'3'', 317-pound junior finished the 2011 season with 67 total tackles, including 14 tackles for loss and three sacks.

Hankins proved that he was more than just a big body that could clog up running lanes and eat up double-teams, as he showed that he could consistently break trough blockers, penetrate into the backfield and make key momentum-shifting stops behind the line of scrimmage.

At this point in his development, Hankins is a more polished prospect than both Dontari Poe and Michael Brockers, two tackles who were both top-15 picks in this year's NFL draft.

With the versatility to fill a variety of different roles and fit into either a 3-4 or a 4-3 defensive scheme, Hankins has the chance to rise up and become one of the most coveted defensive linemen available for the 2013 draft if he decides to declare after the season.
17. Robert Woods, WR, USC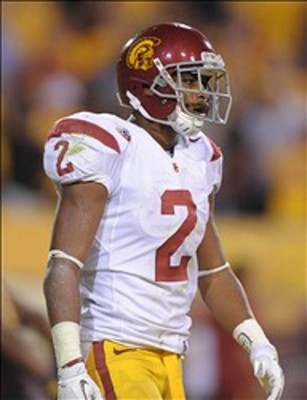 Robert Woods
Kirby Lee-US PRESSWIRE
USC hasn't had a wide receiver drafted in the first round of the NFL draft since 2005, when Mike Williams went 10th overall to the Detroit Lions. However, that drought will end in 2013, as it's quite evident that Robert Woods has all the makings of a top receiver prospect.

Woods likely would have been a top-25 pick in this year's draft if he was eligible, especially after the sophomore performance he put together in 2011.

Last year Woods was one of the most productive receivers in the nation, hauling in 111 passes for 1,292 yards and 15 touchdowns.

While he may not possess one specific trait that will absolutely wow NFL scouts, the 6'1'', 190-pound junior is a complete receiver who's probably the most fundamentally sound pass-catcher that you're going to find in college football this season.

Although he's been hampered by an ankle injury this offseason, Woods should be back near full strength by the time September rolls around.

With college football's best quarterback Matt Barkley tossing him the rock, and with budding sophomore star receiver Marqise Lee occupying the attention of secondaries on the other side of the field, Woods will have a great opportunity to have the best season of his career in 2012, and he should have no trouble proving to scouts that he's worth a top-20 pick in next year's draft.
18. Sam Montgomery, OLB, LSU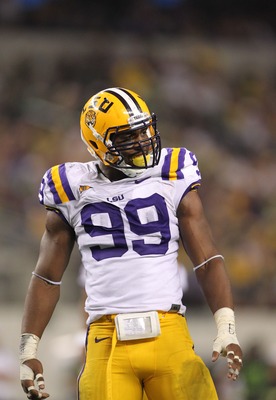 Sam Montgomery
Matthew Emmons-US PRESSWIRE
When you combine terrific talent with great passion and determination, you often end up with excellent results. That probably explains why LSU defensive end Sam Montgomery has been so productive and dominant over the past two years.

Montgomery combines terrific raw physical ability with a motor that's always running at full speed, which is why he's gained a reputation as one of the most feared pass-rushers in the country.

After only playing in five games in 2010 due to a season-ending knee injury, Montgomery returned to the field with a renewed hunger this past season. The 6'4'', 245-pound junior unleashed his pent-up aggression and victimized basically every offensive tackle who unfortunately got in his way in 2011.

When the dust finally settled, Montgomery had totaled nine sacks and 13.5 tackles for loss, and he had left quite an impression on the SEC.

Although CB Tyrann Mathieu was the Tiger defender who received the most attention during LSU's run to an SEC championship last year, Montgomery was the team's real defensive MVP in 2011.

The powerful and explosive edge-rusher may not have the size to continue to man the end spot in a 4-3 defense in the NFL, but he clearly has skill-set and physical makeup to develop into an outstanding 3-4 rush linebacker in the pros.

While he's only played in 19 games during his college career, Montgomery has still managed to establish himself as one of the elite defensive players in the country. If he can put together another performance in 2012 that resembles what we saw from him last year, the tenacious Tiger pass-rusher has the potential to emerge as a top-20 pick for the 2013 NFL draft.
19. Malliciah Goodman, DE, Clemson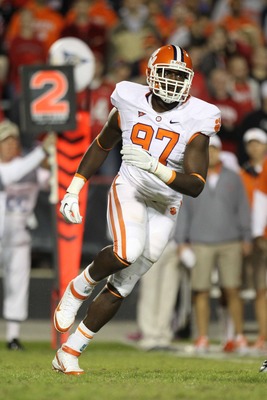 Malliciah Goodman
Mitch Stringer-US PRESSWIRE
Clemson has produced some notable defensive end prospects in recent years, such as Andre Branch, Da'Quan Bowers, Phillip Merling and the late Gaines Adams. However, it wouldn't be surprising if the Tigers' current showcase pass-rusher, Malliciah Goodman, turns out to be better than all of them.

Even though he was overshadowed by Branch, who was a second-round pick in this year's draft, Goodman still showed plenty of flashes of his enormous potential throughout the 2011 season, racking up 59 tackles and two sacks.

The 6'4'', 280-pound senior certainly passes the eyeball test, and he's got the type of off-the-chart measurables that will raise the eyebrows of plenty of NFL scouts.

The long, athletic defensive end is a former 4-star rated recruit out of South Carolina's West Florence High School, who possesses the size, speed, strength and pass-rushing prowess to develop into a truly dominant defender in 2012.

Goodman is one of the real intriguing physical marvels of the 2013 draft class, and if he finally reaches his full potential as a senior, there's simply no telling just how high his stock could climb in the coming months.
20. Star Lotulelei, DT, Utah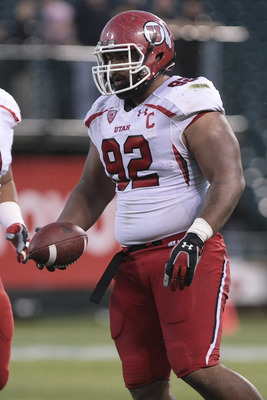 Star Lotulelei
Kelley L Cox-US PRESSWIRE
After arriving at Utah as a 3-star-rated JUCO recruit out of Snow College, nose tackle Star Lotulelei was pretty much an unknown commodity going into his first year with the Utes. However, over the last two seasons, Lotulelei has developed into one of the most dominant run-stoppers in the country, and he's now got the full attention of NFL scouts.

The monstrous 6'4'', 320-pound senior uses his mammoth size and mighty power to eat up blockers and clog up running lanes snap after snap.

Last year, Lotulelei earned first-team All-Pac-12 honors after racking up 44 stops, including nine tackles for loss.

Although he doesn't make a ton of flashy plays, Lotulelei still fills his role, as he consistently demands double-teams and frees up space for others around him to make tackles.

We've seen plenty of tackles of Tongan descent such as Haloti Ngata, Sione Pouha, Fili Moala, Stephen Paea and Sione Fua enter the NFL in recent years, and Lotulelei is now the next in line.

Lotulelei has the potential to grow into a valuable interior force at the next level, and he's one of the best run-stuffing defensive tackle prospects of the last five years.
21. Jackson Jeffcoat, DE, Texas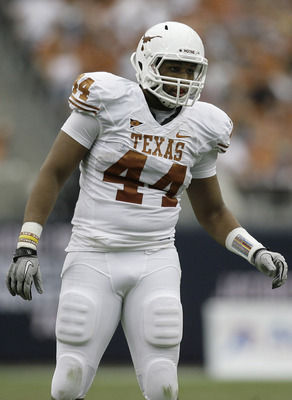 Jackson Jeffcoat
Brett Davis-US PRESSWIRE
Jackson Jeffcoat initially arrived at Texas with sky-high expectations to live up to. Not only was Jeffcoat an acclaimed 5-star rated recruit and the top-ranked defensive end of the 2010 class, he was also the son of former first-round NFL draft pick Jim Jeffcoat.

Right away, the highly-touted defender proved that his hype was warranted. Jeffcoat managed to rack up 2.5 sacks, six tackles for loss and seven quarterback hurries in eight games of action as a true freshman in 2010.

It was the campaign that the 6'5'', 245-pound end had last season, however, which had everyone really talking.
Jeffcoat enjoyed a breakout season in 2011, totaling eight sacks, 21 tackles for loss and nine quarterback hurries.

He's now established himself as one of the premier pass-rushing prospects in college football. Even though he hasn't fully filled out his tall, lean frame just yet, the explosive edge-rusher has shown the strength to shed blocks and a terrific feel for finding the football.

It should ultimately be interesting to see how NFL teams view Jeffcoat, given that he has the versatility to play either 4-3 end or 3-4 rush linebacker at the next level. One thing's for sure, though, if he has the type of junior campaign that many are expecting, plenty of teams will target the young, immensely gifted Longhorn pass-rusher in the first round if he declares for the 2013 draft.
Jeffcoat reminds me a lot of Robert Quinn and I'm not sure whether that's a good or a bad thing.
22. Montee Ball, RB, Wisconsin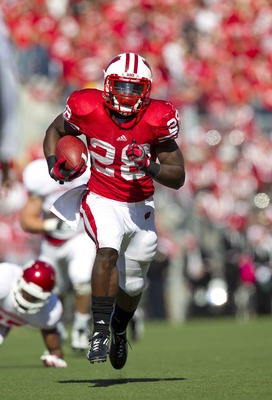 Montee Ball
Jeff Hanisch-US PRESSWIRE
Highly-regarded quarterback transfer Russell Wilson was expected to be the MVP of the Wisconsin offense in 2011.
While Wilson was one of the most exciting players of this past season, he found himself having to step to the side to let breakout star running back Montee Ball shine.
Ball put up Heisman-worthy stats in 2011—rushing for 1,923 yards, catching 24 passes for 306 yards and scoring 39 total touchdowns. However, voters decided that he was worthy of just a fourth-place finish.
Even though the Badgers back failed to come away with college football's most prestigious trophy, he still managed to make his impression felt on the college football world.
After passing up the chance to declare for this year's draft, the 5'11'', 210-pound senior will now enter the 2012 season looking to prove to scouts that he's worthy of being a first-round pick next year.
He may never be an offense's true featured back at the pro level, but Ball would be a perfect complementary back in a tandem backfield.
Ultimately, he could end up becoming the next version of Giants running back Ahmad Bradshaw.
23. Corey Lemonier, OLB, Auburn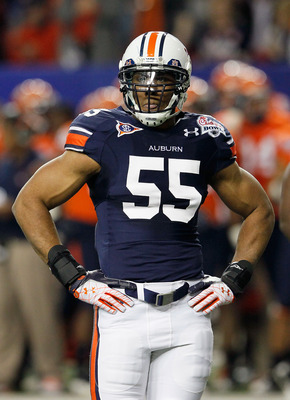 Corey Lemonier
Kevin C. Cox/Getty Images
Corey Lemonier is one of the most impressive physical specimens that you're going to see in college football this season.

The sculpted 6'4'', 240-pound junior packs a lot of muscle into his well-built frame, and he's one of the strongest and most athletic defensive linemen in the country.

Last year, Lemonier flourished in his first season as a full-time starter, totaling 9.5 sacks, 13.5 tackles for loss and 15 quarterback hurries. It was a performance which earned him All-SEC honors and it's one that caused quite a buzz around the conference.

Lemonier displayed rare explosiveness, burst and speed off the edge in 2011, routinely blowing right by tackles that just weren't quick enough to handle his outstanding quickness.

Although there were times when he got washed down and neutralized in the running game by bigger blockers, for the most part Lemonier was a true force to be reckoned with last year.

The undersized end has the perfect physical makeup to make the transition to 3-4 rush linebacker in the NFL, and he has the potential to ultimately develop into a dangerous difference-making edge-rusher at the next level.
24. Chris Faulk, OT, LSU
Chris Faulk
Matthew Emmons-US PRESSWIRE
LSU's offense will feature arguably the best offensive tackle tandem in college football this season with left tackle Chris Faulk and right tackle Alex Hurst.

Both tackles possess first-round potential, but the player that scouts could really focus on in 2012 is Faulk.

The 6'6'', 325-pound junior has the size, strength, agility and technique to develop into a dependable long-term franchise left tackle for an NFL team.

Faulk may only be entering his second season as a starter, but he's already shown that he can consistently get the job done as both a pass-blocker and a run-blocker against some of the best competition that college football has to offer.

The athletic tackle's exceptional physical attributes and solid fundamentals are surely going to impress scouts this season. If Faulk continues to develop as expected, he should become one of the most talked-about offensive lineman prospects in college football this season.
25. Aaron Murray, QB, Georgia
Aaron Murray
Kim Klement-US PRESSWIRE
At 6'1'', 211 pounds, Aaron Murray certainly doesn't have the prototypical size that scouts are looking for in a franchise quarterback prospect. Nevertheless, the junior signal-caller makes up for his lack of height by offering up every other possible trait that you could look for.

Murray arguably has the best overall mechanics of any quarterback in college football. Plus, the former 4-star recruit out of Tampa's Plant High School also has impeccable intangibles and the type of leadership skills that an NFL team could build around for the future.
Personally, I view Murray as basically Eli Manning in Drew Brees' body.

Last year he really made some great strides toward becoming an elite quarterback, as he threw for over 3,100 yards and 35 touchdowns and led Georgia to a 10-win season and an SEC East division title.

If Murray keeps progressing in 2012, he could emerge as a serious Heisman contender and a potential first-round pick in next year's NFL draft.
26. Barrett Jones, OG, Alabama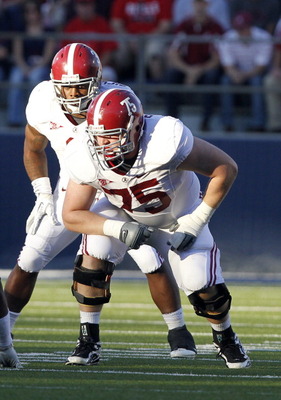 Barrett Jones
Butch Dill/Getty Images
Not only is Barrett Jones one of the smartest and most talented offensive lineman in college football, he's also the most versatile.

After switching from guard to left tackle last season and handling the transition flawlessly, Jones has now made another move this offseason to center, to take over for the departed William Vlachos.

The defending Outland Trophy winner should have no trouble handling another position change this season, as he has the intelligence, toughness and power that's needed to be a standout linchpin pivot player for Alabama's offensive line.

The 6'5'', 302-pound senior could have left Tuscaloosa after last year's national championship season and likely been a late-first or early-second round pick, but he decided that being the leader of college football's best offensive line was just too much fun.

Jones doesn't possesses one distinct elite physical trait and he definitely won't be the most athletic lineman that's available in the 2013 class. However, the soon-to-be fourth-year starter has put together as solid of a college career as you could possibly have, and he has all of the traits and tools to ultimately end up as a consistent, stalwart starter for an NFL offensive line for the next decade.
27. Alex Okafor, DE, Texas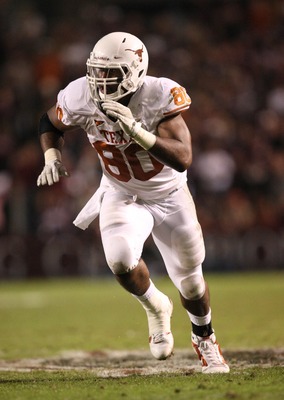 Alex Okafor
Thomas Campbell-US PRESSWIRE
Last year Alex Okafor made the move back to his more natural position of defensive end after spending the 2010 season mainly at defensive tackle, and it turned out to be a switch that he certainly benefitted from.

Okafor continued to make strides toward become an elite edge-rusher in 2011, as he racked up seven sacks, 14 tackles for loss and 14 quarterback hurries.

The scary part is that the 6'4'', 265-pound senior has only just begun to truly tap into his enormous physical potential, and he still has room to get stronger and develop an all-around pass-rushing repertoire full of different moves.

The smart, humble and hard-working veteran has the mental makeup and personality that will really win over a lot of NFL scouts, and if he continues to develop into a dangerous pass-rushing presence, his name should really begin to climb up draft boards this season.

With Okafor and Jackson Jeffcoat both returning, Texas will have one of the scariest defensive end tandems in the country in 2012.
28. Da'Rick Rogers, WR, Tennessee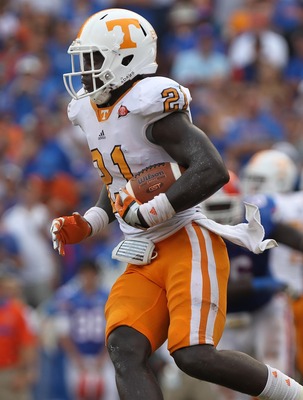 Da'Rick Rogers
Kim Klement-US PRESSWIRE
In terms of just pure talent, Da'Rick Rogers has the potential to be a top-15 pick in the 2013 NFL draft. However, the problem is Rogers has some off-the-field issues that could concern NFL personnel evaluators.

Despite these character concerns, Rogers managed to keep his focus and put his terrific physical ability to good use last year, leading the SEC with 67 catches for 1,040 yards and hauling in nine touchdowns.

The fact that quarterback Tyler Bray was out for five games last season and fellow receiver Justin Hunter was out for most of the year due to injury makes what the 6'3'', 203-pound junior was able to accomplish even more impressive, since he was clearly the primary focus of opposing defenses.

You couldn't build a receiver from scratch that would look much better than Rogers. He's got the desired size, speed, hands and overall playmaking ability to develop into a truly dangerous No. 1 receiving weapon at the NFL level.

Rogers will have to answer some questions that scouts will surely have about his attitude. However, if the former 5-star recruit can build on his 2011 success and have the campaign he's capable of in 2012, he should cement his status as a first-round-caliber receiving prospect.
29. DeMarcus Milliner, CB, Alabama
DeMarcus Milliner
Marvin Gentry-US PRESSWIRE
Alabama's secondary lost three starters this offseason, including two top-20 NFL draft picks—safety Mark Barron and cornerback Dre Kirkpatrick.

The good news is that coach Nick Saban and his staff have been busy stockpiling highly-touted defensive back recruits in recent years, and there will still be plenty of great talent in the back end of the Tide's defense in 2012.

The most valuable player of the new-look group will be cornerback Dee Milliner.

The 6'1'', 199-pound junior is a former 5-star rated recruit who is oozing with potential. All he has to do this season is prove that he can handle a full-time starting role.

To become a complete cornerback, Milliner still has to work on some small issues such as not letting receivers cross his face in coverage and taking better angles to make tackles. However, there's no doubt that the big, strong and speedy coverman has the type of physical package that NFL scouts are looking for.

With some of the smartest defensive minds in college football such as Saban and defensive coordinator Kirby Smart teaching him what it takes to be great, Milliner has the chance to emerge as one of college football's top defensive playmakers in 2012.
30. Tyler Eifert, TE, Notre Dame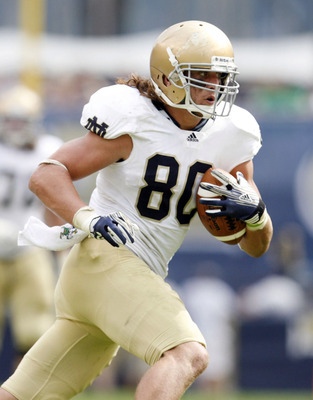 Tyler Eifert
Charles LeClaire-US PRESSWIRE
Only six tight ends have been selected in the first round of the NFL draft in the last eight years, and none were selected in the first round in either of the past two drafts.

That trend could change in 2013, though, if Notre Dame's Tyler Eifert has the season that many are expecting this year.

Eifert is the latest in a recent line of talented Irish tight ends that includes notable NFL players such as Kyle Rudolph, Anthony Fasano and John Carlson.

Last year, the 6'6'', 251-pound junior was college football's most productive tight end, catching 63 passes for 803 yards and five touchdowns.

Although he may not be the strongest blocker that you'll ever lay your eyes on, Eifert is one of the best receiving tight end prospects that college football has seen in the last five years. He's also an absolutely perfect fit for Notre Dame's spread offense.

With star receiver Michael Floyd gone, Eifert will now be the go-to target in the passing game in 2012, which should give him plenty of chances to prove that he's a legitimate first-round talent.
31. Tyrann Mathieu, CB, LSU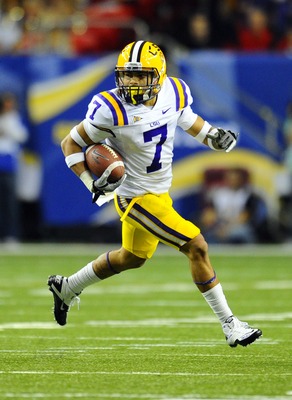 Tyrann Mathieu
Dale Zanine-US PRESSWIRE
Very few college football players are as fun to watch as LSU cornerback Tyrann Mathieu, who stepped into the starting lineup last season opposite of Morris Claiborne and dazzled spectators and embarrassed opponents on a weekly basis in 2011.
After racking up 76 tackles, 1.5 sacks, nine pass breakups, six forced fumbles and five fumble recoveries, the 5'9'', 175-pound junior earned unanimous All-American honors, the Bednarik Award as well an invite to New York City as a Heisman finalist.
Although he may not have great size, Mathieu is a tough, explosive and instinctive ball-hawk who always finds a way to make key momentum-swinging plays.
If he declares for the 2013 draft as expected, the Honey Badger will likely be one of the real "love 'em or hate em'" kind of prospects that generates great debate about his true worth.
His future role in the NFL will likely be as a reliable nickel corner who can play the run and the pass with equal effectiveness.
32. Jake Matthews, OT, Texas A&M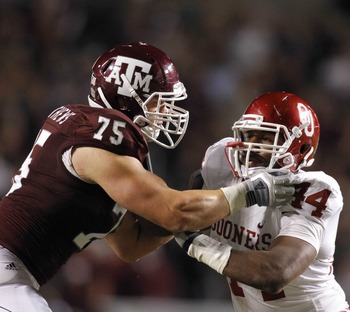 Jake Matthews
Brett Davis-US PRESSWIRE
Both of Texas A&M's offensive tackles—left tackle Luke Joeckel and right tackle Jake Matthews—appear to be destined for bright NFL careers, and both have the chance to climb into the first-round conversation for the 2013 draft.

Matthews, the son of Hall-of-Famer Bruce Matthews and the cousin of Packers linebacker Clay Matthews, is a particularly interesting prospect that scouts will surely be paying close attention to during the 2012 season.

The former 4-star rated recruit out of Texas' Elkins High School has started 20 games in his first two seasons, and during that time he's developed into one of the premier linemen in all of college football.

The 6'5'', 305-pound junior possesses outstanding quickness and agility for his size. Not only is he a standout pass-blocker, he also has the power, strength and tenacity to dominate defenders in the running game as well.

Even though the Aggies ranked ninth in the country with 536 pass attempts in 2011, the team allowed just nine sacks, which was the second lowest total in college football. Matthews played a vital role in A&M's pass-protection stability last year, as he turned out to be one of the sport's most valuable bodyguards.

It should be very interesting to see how the talented tackle handles the stronger and faster defensive ends that he'll face in the SEC in 2012. If he shows that he can hold his own in the new league, Matthews' name should really rise up draft boards as the season wears on, and he could ultimately compete to be the first offensive tackle taken in the 2013 draft.
Quarterback Rankings: Seniors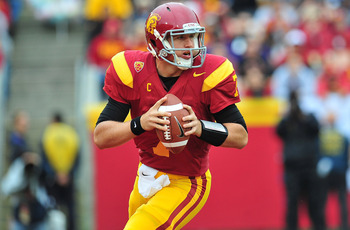 Matt Barkley
Gary A. Vasquez-US PRESSWIRE
The Top 15 Seniors
1. Matt Barkley, USC
2. Tyler Wilson, Arkansas
3. Landry Jones, Oklahoma
4. Geno Smith, West Virginia
5. E.J. Manuel, Florida State
6. Mike Glennon, N.C. State
7. Collin Klein, Kansas State
8. Denard Robinson, Michigan
9. Ryan Aplin, Arkansas State
10. James Vandenberg, Iowa
11. Matt Scott, Arizona
12. Jeff Tuel, Washington State
13. Alex Carder, Western Michigan
14. Dayne Crist, Kansas
15. Marqueis Gray, Minnesota



Other Seniors to Watch
B.J. Daniels, South Florida
Blaine Gautier, Louisiana-Lafayette
Caleb TerBush, Purdue
Colby Cameron, Louisiana Tech
Jordan Rodgers, Vanderbilt
Kevin Prince, UCLA
Riley Nelson, BYU
Ryan Griffin, Tulane
Ryan Katz, San Diego State
Ryan Nassib, Syracuse
Sean Renfree, Duke
Seth Doege, Texas Tech
Tino Sunseri, Pittsburgh
Zac Dysert, Miami (Ohio)
Quarterback Rankings: Underclassmen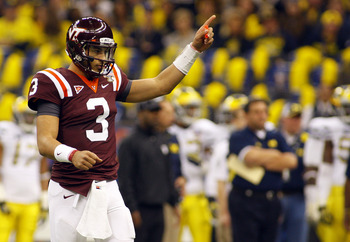 Logan Thomas
John David Mercer-US PRESSWIRE
The Top 10 Underclassmen
1. Logan Thomas, Virginia Tech

2. Aaron Murray, Georgia
3. Tyler Bray, Tennessee
4. Keith Price, Washington
5. James Franklin, Missouri
6. Casey Pachall, TCU
7. A.J. McCarron, Alabama
8. Zach Mettenberger, LSU
9. Bryn Renner, North Carolina
10. Tajh Boyd, Clemson


Other Underclassmen to Watch
Andrew Maxwell, Michigan State
Brett Nottingham, Stanford
Chase Rettig, Boston College
Connor Shaw, South Carolina
Danny O'Brien, Wisconsin
Derek Carr, Fresno State
Jordan Wynn, Utah
Kain Colter, Northwestern
Matt Schilz, Bowling Green
Michael Rocco, Virginia
Nathan Scheelhaase, Illinois
Stephen Morris, Miami
Tanner Price, Wake Forest
Taylor Martinez, Nebraska
Terrance Owens, Toledo
Tyler Russell, Mississippi State
Tyler Tettleton, Ohio
Running Back Rankings: Seniors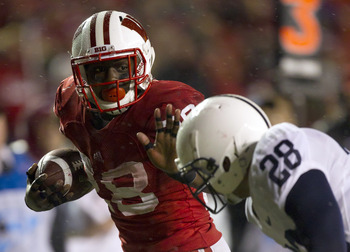 Montee Ball
Jeff Hanisch-US PRESSWIRE
The Top 15 Seniors
1. Montee Ball, Wisconsin
2. Andre Ellington, Clemson
3. Kenjon Barner, Oregon
4. Stepfan Taylor, Stanford
5. Christine Michael, Texas A&M
6. Ray Graham, Pittsburgh
7. Cameron Marshall, Arizona State
8. Rex Burkhead, Nebraska
9. Zac Stacy, Vanderbilt
10. Matthew Tucker, TCU
11. Curtis McNeal, USC
12. John White, Utah
13. Onterio McCalebb, Auburn
14. Johnathan Franklin, UCLA
15. Isi Sofele, California



Other Seniors to Watch


(FB) Braden Wilson, Kansas State
D.J. Harper, Boise State
Demetris Murray, South Florida
Dennis Johnson, Arkansas
Desmond Scott, Duke
Dominique Whaley, Oklahoma
Eric Stephens, Texas Tech
James Washington, N.C. State
Jordan Hall, Ohio State
Kendial Lawrence, Missouri
Mike Gillislee, Florida
Mike James, Miami
Montel Harris, Temple
Orwin Smith, Georgia Tech
Perry Jones, Virginia
Richard Samuel, Georgia
Robbie Rouse, Fresno State
Shawne Alston, West Virginia
Theo Riddick, Notre Dame
Willie Carter, Tulsa
(FB) Zach Boren, Ohio State
Zach Line, SMU
Running Back Rankings: Underclassmen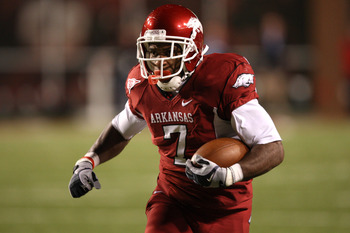 Knile Davis
Nelson Chenault-US PRESSWIRE
The Top 10 Underclassmen
1. Knile Davis, Arkansas

2. Marcus Lattimore, South Carolina

3. Joseph Randle, Oklahoma State

4. Spencer Ware, LSU

5. Giovani Bernard, North Carolina

6. Cierre Wood, Notre Dame

7. Le'Veon Bell, Michigan State
8. Eddie Lacy, Alabama

9. Silas Redd, USC

10. Lache Seastrunk, Baylor


Other Underclassmen to Watch
Alfred Blue, LSU
Anthony Wilkerson, Stanford
Branden Oliver, Buffalo
Carlos Hyde, Ohio State
Charles Sims, Houston
Chris Nwoke, Colorado State
David Sims, Georgia Tech
Dominique Brown, Louisville
Eduardo Clements, Miami
Fitzgerald Toussaint, Michigan
Henry Josey, Missouri* (Likely to miss the 2012 season—knee injury)
James Sims, Kansas
James White, Iowa State
James White, Wisconsin
Ja'Terian Douglas, Tulsa
Jeremy Smith, Oklahoma State
Jesse Callier, Washington
John Hubert, Kansas State
Kedrick Rhodes, FIU
Kendrick Hardy, Southern Miss
LaDarius Perkins, Mississippi State
Lyle McCombs, Connecticut
Michael Dyer
Michael Ford, LSU
Orleans Darkwa, Tulane
Raymond Sanders, Kentucky
Roy Finch, Oklahoma
Stephen Houston, Indiana
Tim Cornett, UNLV
Waymon James, TCU
Wide Receiver Rankings: Seniors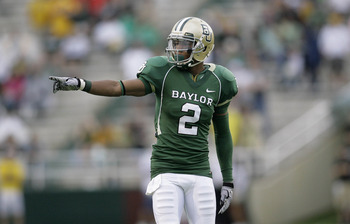 Terrance Williams
Brett Davis-US PRESSWIRE
The Top 15 Seniors
1. Terrance Williams, Baylor

2. Ryan Swope, Texas A&M
3. Cobi Hamilton, Arkansas
4. Tavon Austin, West Virginia
5. Keenan Davis, Iowa
6. Markus Wheaton, Oregon State
7. Erik Highsmith, North Carolina
8. Emory Blake, Auburn
9. Tavarres King, Georgia
10. Marcus Davis, Virginia Tech
11. Quinton Patton, Louisiana Tech
12. Dan Buckner, Arizona
13. Roy Roundtree, Michigan
14. Conner Vernon, Duke
15. Jheranie Boyd, North Carolina
Other Underclassmen to Watch
Aaron Dobson, Marshall
Alec Lemon, Syracuse
Antavian Edison, Purdue
Brandon Green, Minnesota
Chad Bumphis, Mississippi State
Chris Harper, Kansas State
Chris McNeill, Wyoming
Darius Johnson, SMU
Darrin Moore, Texas Tech
DeVonte Christopher, Utah
Drew Terrell, Stanford
Dyrell Roberts, Virginia Tech
Jamal Miles, Arizona State
Javone Lawson, Louisiana-Lafayette
Josh Jarobe, Arkansas State
Justin Brown, Penn State
Lanear Sampson, Baylor
La'Rod King, Kentucky
Lindsey Lamar, South Florida
Kenbrell Thompkins, Cincinnati
Mark Harrison, Rutgers
Marlon Brown, Georgia
Marquise Goodwin, Texas
Matt Austin, Utah State
Mike Shanahan, Pittsburgh
Mitch Burroughs, Boise State
Perez Ashford, Northern Illinois
Rodney Smith, Florida State
Russell Shepard, LSU
Skye Dawson, TCU
T.J. Moe, Missouri
Tracy Lampley, Southern Miss
Tracy Moore, Oklahoma State
Ty Kirk, New Mexico
Uzoma Nwachukwu, Texas A&M
Wide Receiver Rankings: Underclasmen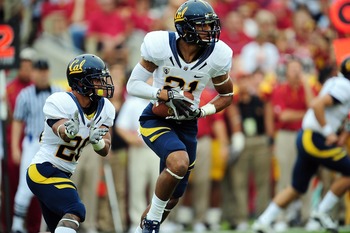 Keenan Allen
Gary A. Vasquez-US PRESSWIRE
The Top 10 Underclassmen
1. Keenan Allen, California

2. Robert Woods, USC

3. Da'Rick Rogers, Tennessee

4. Josh Boyce, TCU

5. Marquess Wilson, Washington State

6. Justin Hunter, Tennessee

7. DeAndre Hopkins, Clemson

8. Kenny Stills, Oklahoma

9. Jordan Matthews, Vanderbilt

10. Tevin Reese, Baylor
Other Underclassmen to Watch
Ace Sanders, South Carolina
Allen Hurns, Miami
Andre Debose, Florida
Anthony McClung, Cincinnati
Billy Ray Stutzman, Hawaii
Cody Hoffman, BYU
Colin Lockett, San Diego State
Corey Brown, Ohio State
Darius Millines, Illinois
Devin Street, Pittsburgh
Eric Ward, Texas Tech
Geraldo Boldewijn, Boise State
Jared Abbrederis, Wisconsin
Jaz Reynolds, Oklahoma
Josh Huff, Oregon
Kenny Bell, Alabama
Kevin Norwood, Alabama
Kofi Hughes, Indiana
Matt Miller, Boise State
Marcus Lucas, Missouri
Michael Campanaro, Wake Forest
Michaelee Harris, Louisville
Mike Davis, Texas
Nick Harwell, Miami (Ohio)
Noel Grigsby, San Jose State
Stedman Bailey, West Virginia
Tim Smith, Virginia
T.J. Jones, Notre Dame
Ty Montgomery, Stanford
Willie Haulstead, Florida State
Tight End Rankings: Seniors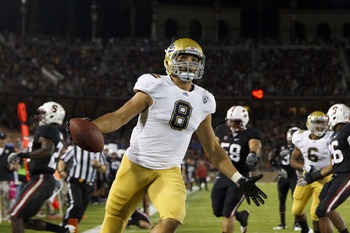 Joseph Fauria
Jason O. Watson-US PRESSWIRE
The Top 15 Seniors
1. Joseph Fauria, UCLA

2. Jake Stoneburner, Ohio State

3. Chris Gragg, Arkansas

4. Michael Williams, Alabama

5. Philip Lutzenkirchen, Auburn

6. Luke Wilson, Rice

7. Ryan Griffin, Connecticut
8. Kyler Reed, Nebraska
9. Ryan Otten, San Jose State

10. Travis Tannahill, Kansas State

11. Lucas Reed, New Mexico

12. Chris Pantale, Boston College

13. Jack Doyle, Western Kentucky

14. Evan Landi, South Florida
15. Hubie Graham, Pittsburgh
Other Seniors to Watch
Barrett Matthews, Texas
Ben Cotton, Nebraska
Brandon Moore, Michigan
Chase Clement, LSU
Colter Phillips, Virginia
Corey Fuller, TCU
D.C. Jefferson, Rutgers
Jamal Mosley, Ole Miss
Justice Cunningham, South Carolina
Kurt Hammerschmidt, Iowa State
Mario Carter, North Carolina State
Matt Furstenburg, Maryland
Mike Ragone, Kansas
Mychal Rivera, Tennessee
Terrence Miller, Arizona
Tight End Rankings: Underclassmen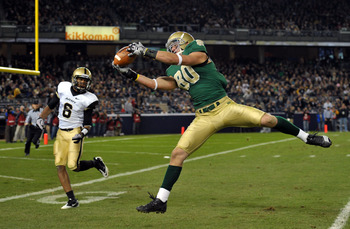 Tyler Eifert
Matt Cashore-US PRESSWIRE
The Top 10 Underclassmen
1. Tyler Eifert, Notre Dame
2. Levine Toilolo, Stanford
3. Crockett Gillmore, Colorado State
4. Jacob Pedersen, Wisconsin
5. Zach Ertz, Stanford
6. Jordan Reed, Florida
7. Dion Sims, Michigan State
8. Gavin Escobar, San Diego State
9. C.J. Fiedorowicz, Iowa
10. Randall Telfer, USC
Other Underclassmen to Watch
Arthur Lynch, Georgia
Beckett Wales, Syracuse
Chris Coyle, Arizona State
Clive Walford, Miami
Evan Wilson, Illinois
Gabe Linehan, Boise State
Hutson Prioleau, Texas A&M
Jordan Najvar, Baylor
Jordan Reed, Florida
Justin Jones, East Carolina
Kevin Haplea, Penn State
Marcus Mathews, BYU
Nehemiah Hicks, Texas A&M
Ted Bolser, Indiana
Offensive Tackle Rankings: Seniors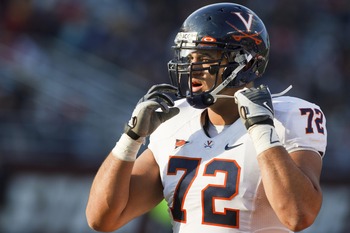 Oday Aboushi
Jason O. Watson-US PRESSWIRE
The Top 15 Seniors
1. Oday Aboushi, Virginia

2. Alex Hurst, LSU
3. Ricky Wagner, Wisconsin

4. Brennan Williams, North Carolina

5. Xavier Nixon, Florida

6. Matt Summers-Gavin, California

7. Tanner Hawkinson, Kansas

8. David Quessenberry, San Jose State

9. LaAdrian Waddle, Texas Tech
10. Fou Fonoti, Michigan State

11. Emmett Cleary, Boston College

12. Jeff Nady, Nevada

13. Jordan Mills, Louisiana Tech
14. Patrick Ward, Northwestern

15. Mark Popek, South Florida
Other Seniors to Watch
Braden Brown, BYU
Caylin Hauptmann, FIU
Dann O'Neill, Western Michigan
Elvis Fisher, Missouri
Jacolby Ashworth, Houston
Jason Peacock, Arkansas
Lane Johnson, Oklahoma
Michael Bowie, Oklahoma State
Nick Becton, Virginia Tech
Nick Cody, Oregon
R.J. Dill, Rutgers
R.J. Mattes, N.C. State
Offensive Tackle Rankings: Underclassmen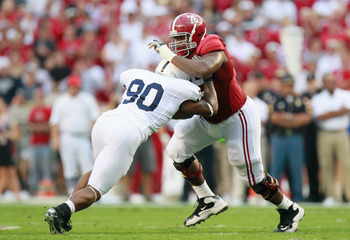 D.J. Fluker
Kevin C. Cox/Getty Images
The Top 10 Underclassmen
1. D.J. Fluker, Alabama

2. Chris Faulk, LSU

3. Jake Matthews, Texas A&M

4. Taylor Lewan, Michigan
5. Luke Joeckel, Texas A&M

6. Justin Pugh, Syracuse

7. James Hurst, North Carolina

8. David Bakhtiari, Colorado

9. Kevin Graf, USC

10. Morgan Moses, Virginia


Other Underclassmen to Watch


Brandon Thomas, Clemson
Cameron Fleming, Stanford
Charles Leno, Boise State
Chaz Green, Florida
Dan France, Michigan State
Daryl Williams, Oklahoma
Davonte Wallace, New Mexico State
Evan Finkenberg, Arizona State
Jack Mewhort, Ohio State
Ja'Wuan James, Tennessee
Jeremiah Sirles, Nebraska
John Fullington, Washington State
Justin Britt, Missouri
Kenarious Gates, Georgia
Michael Heitz, Illinois
Michael Schofield, Michigan
Pat Eger, West Virginia
Quinton Spain, West Virginia
Rob Havenstein, Wisconsin
Seantrel Henderson, Miami
Wesley Johnson, Vanderbilt
Xavier Su'a-Filo, UCLA
Zack Martin, Notre Dame
Interior Lineman Rankings: Seniors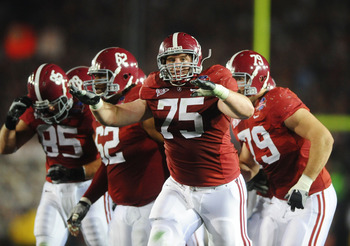 Barrett Jones
Mark J. Rebilas-US PRESSWIRE
The Top 15 Seniors
1. Barrett Jones, Alabama

2. Jonathan Cooper, North Carolina

3. Chance Warmack, Alabama

4. Khaled Holmes, USC

5. Larry Warford, Kentucky

6. Dallas Thomas, Tennessee

7. Omoregie Uzzi, Georgia Tech

8. Patrick Lewis, Texas A&M

9. Braxston Cave, Notre Dame

10. Chris Barker, Nevada

11. Lane Taylor, Oklahoma State

12. Dalton Freeman, Clemson

13. Graham Pocic, Illinois

14. Braden Hansen, BYU

15. Mario Benavides, Louisville
Other Seniors to Watch
Alec Johnson, San Diego State
Austin Quattrochi, Southern Miss
Ben Habern, Oklahoma
Blake McJunkin, SMU
Blaize Foltz, TCU
Brian Mulroe, Northwestern
Brian Schwenke, California
Carson York, Oregon
Camden Wentz, N.C. State
Chris Jacobson, Pittsburgh
Chris McDonald, Michigan State
Ivory Wade, Baylor
Jacob Fahrenkrug, Florida State
James Ferentz, Iowa
Joe Kellogg, Boise State
John Sullen, Auburn
Josh Jenkins, West Virginia
Kyle Quinn, Arizona
Matt Stankiewitch, Penn State
Nick Carlson, Wyoming
P.J. Lonergan, LSU
Patrick Omameh, Michigan
Sam Schwartzstein, Stanford
T.J. Johnson, South Carolina
Tevita Stevens, Utah
Theo Goins, Central Florida
Travis Bond, North Carolina
Tyler Evans, Oklahoma
Interior Lineman Rankings: Underclassmen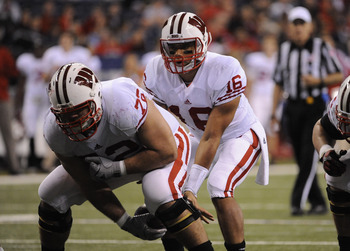 Travis Frederick
Richard Mackson-US PRESSWIRE
The Top 10 Underclassmen
1. Travis Frederick, Wisconsin

2. Cyril Richardson, Baylor

3. Gabe Jackson, Mississippi State

4. Jonotthan Harrison, Florida

5. Gabe Ikard, Oklahoma

6. Spencer Long, Nebraska

7. Josh Williford, LSU

8. Travis Swanson, Arkansas

9. Mason Walters, Texas

10. John Martinez, USC
Other Underclassmen to Watch
Alvin Bailey, Arkansas
Andrew Miller, Virginia Tech
Andrew Norwell, Ohio State
Anthony Steen, Alabama
Chris Burnette, Georgia
Chris Watt, Notre Dame
David Yankey, Stanford
Erik Kohler, Washington
Hroniss Grasu, Oregon
Jon Halapio, Florida
Trey Hopkins, Texas
Tyler Larsen, Utah State
Weston Richburg, Colorado State
Will Jackson, Georgia Tech
Zac Kerin, Toledo
Zach Fulton, Tennessee
Defensive Tackle Rankings: Seniors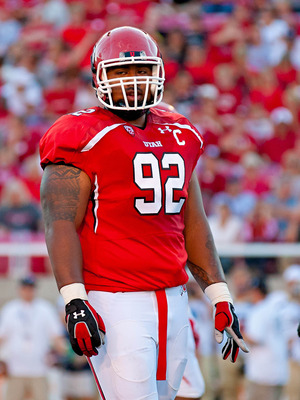 Star Lotulelei
Russ Isabella-US PRESSWIRE
The Top 15 Seniors
1. Star Lotulelei, Utah

2. Jesse Williams, Alabama

3. Jon Jenkins, Georgia

4. Kawann Short, Purdue
5. Sylvester Williams, North Carolina

6. Jordan Hill, Penn State

7. Scott Vallone, Rutgers

8. Everett Dawkins, Florida State

9. Joe Vellano, Maryland

10. Vai Lutui, Kansas State

11. Baker Steinkuhler, Nebraska
12. Jamarkus McFarland, Oklahoma

13. Cory Grissom, South Florida

14. Josh Boyd, Mississippi State

15. Rob Lohr, Vanderbilt
Other Seniors to Watch
Aaron Tipoti, California
Adam Replogle, Indiana
Anthony Rashad White, Michigan State
Anthony McCloud, Florida State
Brian Slay, N.C. State
Casey Walker, Oklahoma
Chris Jones, Bowling Green
Dave Kruger, Utah
DeQuinta Jones, Arkansas
Garrett Goebel, Ohio State
Jake McDonough, Iowa State
Jorge Wright, West Virginia
Josh Downs, LSU
Kaleb Ramsey, Boston College
Larry Black, Indiana
Michael Atkinson, Boise State
Michael Brooks, East Carolina
Omar Hunter, Florida
Stacy McGee, Oklahoma
Terrence Stephens, Stanford
T.J. Barnes, Georgia Tech
Tyler Hoover, Michigan State
Walton Taumoepeau, New Mexico State
Will Pericak, Colorado
William Campbell, Michigan
Defensive Tackle Rankings: Underclassmen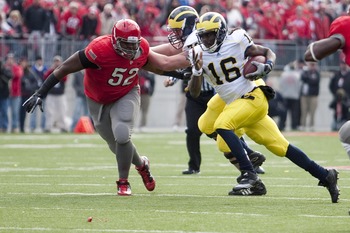 Johnathan hankins
Greg Bartram-US PRESSWIRE
The Top 10 Underclassmen
1. Johnathan Hankins, Ohio State

2. Sharrif Floyd, Florida

3. Sheldon Richardson, Missouri

4. Kwame Geathers, Georgia

5. Bennie Logan, LSU

6. Akeem Spence, Illinois

7. George Uko, USC

8. Bruce Gaston, Purdue

9. Byran Jones, Arkansas

10. Ricky Heimuli, Oregon
Other Underclassmen to Watch
Aaron Donald, Pittsburgh
Ashton Dorsey, Texas
Beau Allen, Wisconsin
Calvin Barnett, Oklahoma State
Cortez Woods, Nevada
Derrick Hopkins, Virginia Tech
Dominic Appiah, Boston College
Donte Rumph, Kentucky
Ethan Hemer, Wisconsin
Jeffrey Whitaker, Auburn
Jonathan Mathis, Texas A&M
Justin Ellis, Louisiana Tech
Kelcy Quarles, South Carolina
Kerry Hyder, Texas Tech
Khyri Thornton, Southern Miss
Levi Brown, Temple
Louis Nix III, Notre Dame
Marques Aiken, Marshall
Maurice Couch, Tennessee
Ricky Tjong-A-Tjoe, Boise State
Roy Philon, Louisville
Sione Potoa'e, Washington
Victor Gray, Central Florida
Will Sutton, Arizona State
Defensive End Rankings: Seniors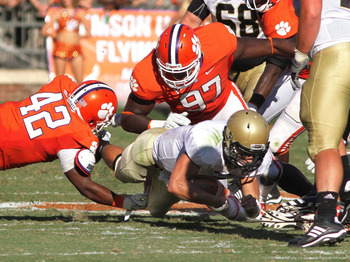 Malliciah Goodman
Joshua S. Kelly-US PRESSWIRE
The Top 15 Seniors
1. Malliciah Goodman, Clemson

2. Alex Okafor, Texas

3. Devin Taylor, South Carolina

4. Dion Jordan, Oregon

5. Brandon Jenkins, Florida State

6. Margus Hunt, SMU

7. John Simon, Ohio State

8. Wes Horton USC

9. Damion Square, Alabama
10. Cornelius Washington, Georgia

11. Datone Jones, UCLA

12. Craig Roh, Michigan

13. Kapron Lewis-Moore, Notre Dame
14. Cameron Meredith, Nebraska

15. Abry Jones, Georgia
Other Undersclassmen to Watch
Brad Madison, Missouri
Cornellius Carradine, Florida State
Cory Dorris, Tulsa
Dan Giordano, Cincinnati
David King, Oklahoma
Eric Martin, Nebraska
Izaan Cross, Georgia Tech
Jesse Joseph, Connecticut
John Youboty, Temple
Lavar Edwards, LSU
Nigel Nicholas, Oklahoma State
Quanterus Smith, Western Kentucky
Quinton Dial, Alabama
Ross Forrest, TCU
Spencer Nealy, Texas A&M
Tourek Williams, FIU
Defensive End Rankings: Underclassmen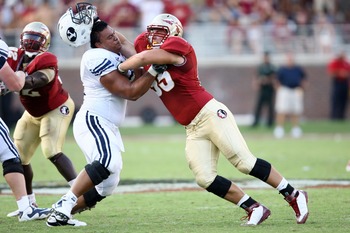 Bjoern Werner
Marvin Gentry-US PRESSWIRE
The Top 10 Underclassmen
1. Bjoern Werner, Florida State

2. William Gholston, Michigan State

3. Jackson Jeffcoat, Texas

4. Dominique Easley, Florida

5. Cassius Marsh, UCLA

6. James Gayle, Virginia Tech

7. Stansly Maponga, TCU

8. Ryne Giddins, South Florida

9. Kaleb Eulls, Mississippi State

10. Kareem Martin, North Carolina
Other Underclassmen to Watch
Andre Monroe, Maryland
Ben Gardner, Stanford
Chidera Uzo-Diribe, Colorado
Corey Crawford, Clemson
Darryl Cato-Bishop, N.C. State
Deandre Coleman, California
Dominic Alvis, Iowa
Ed Stinson, Alabama
Jake Snyder, Virginia
Jason Ankrah, Nebraska
Joe Kruger, Utah
Nikita Whitlock, Wake Forest
Nosa Eguae, Auburn
Roosevelt Nix, Kent State
Scott Crichton, Oregon State
Taylor Hart, Oregon
Tim Jackson, North Carolina
Will Clarke, West Virginia
3-4 Rush Linebacker Rankings: Seniors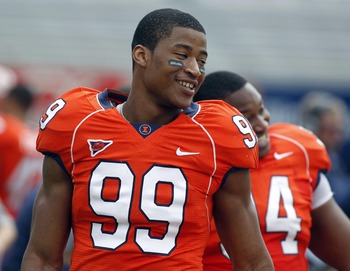 Michael Buchanan
Michael Heinz-US PRESSWIRE
The Top 15 Seniors
1. Michael Buchanan, Illinois

2. Sean Porter, Texas A&M

3. Chase Thomas, Stanford

4. Jamie Collins, Southern Miss

5. Travis Long, Washington State

6. Trevardo Williams, Connecticut

7. Devon Kennard, USC (Status for 2012 is uncertain—Pectoral injury)

8. Walter Stewart, Cincinnati

9. Travis Brown, Fresno State

10. Toben Opurum, Kansas

11. Lerentee McCray, Florida

12. Ja'Gared Davis, SMU

13. Collins Ukwu, Kentucky

14. Sean Progar, Northern Illinois

15. Meshak Williams, Kansas State
Other Seniors to Watch
Brendan Kelly, Wisconsin
Jason Semmes, Miami (Ohio)
Nathan Williams, Ohio State
Paipai Falemalu, Hawaii
Quentin Williams, Northwestern
R.J. Washington, Oklahoma
Sean Stanley, Penn State
Shayne Hale, Pittsburgh
Travis Johnson, San Jose State
3-4 Rush Linebacker Rankings: Underclassmen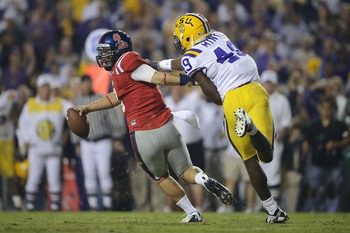 Barkevious Mingo
Paul Abell-US PRESSWIRE
The Top 10 Underclassmen
1. Barkevious Mingo, LSU

2. Jarvis Jones, Georgia

3. Sam Montgomery, LSU

4. Corey Lemonier, Auburn

5. Damontre Moore, Texas A&M

6. Jeremiah Attaochu, Georgia Tech

7. Kyle Van Noy, BYU

8. Ronald Powell, Florida* (Status for the 2012 season remains uncertain—knee injury)
9. J.R. Collins, Virginia Tech

10. Jacques Smith, Tennessee

Other Underclassmen to Watch
Chris Smith, Arkansas
David Gilbert, Wisconsin
Dee Ford, Auburn
Denico Autry, Mississippi State
Jewone Snow, West Virginia
Josh Shirley, Washington
Junior Onyeali, Arizona State
Khalil Mack, Buffalo
Kony Ealy, Missouri
Marcus Rush, Michigan State
Marcus Smith, Louisville
Prince Shembo, Notre Dame
Shaquil Barrett, Colorado State
Terrance Lloyd, Baylor
Walker May, Vanderbilt
Strongside Linebacker Rankings: Seniors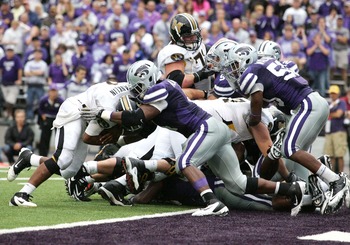 Arthur Brown
Scott Sewell-US PRESSWIRE
The Top 15 Seniors
1. Arthur Brown, Kansas State

2. Gerald Hodges, Penn State

3. Kenny Tate, Maryland

4. Alonzo Highsmith, Arkansas

5. Steve Beauharnais, Rutgers

6. Jonathan Stewart, Texas A&M

7. Michael Gilliard, Georgia

8. Sam Barrington, South Florida

9. Dwayne Beckford, Purdue

10. Jon Major, Colorado

11. Tenarius Wright, Arkansas

12. Jeremiah Green, Nevada

13. Sean Fisher, Nebraska
14. Phillip Steward, Houston

15. David Nwabuisi, Northwestern
Other Seniors to Watch
Etienne Sabino, Ohio State
Jory Johnson, Connecticut
Marvin Burdette, UAB
Nick Moody, Florida State
Shawn Jackson, Tulsa
Trent Mackey, Tulane
Winston Fraser, FIU
Strongside Linebacker Rankings: Underclassmen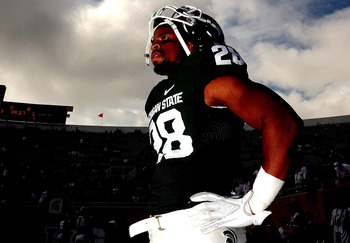 Denicos Allen
Andrew Weber-US PRESSWIRE
The Top 10 Underclassmen
1. Denicos Allen, Michigan State

2. Jordan Hicks, Texas

3. Andrew Wilson, Missouri

4. Jake Ryan, Michigan

5. Tariq Edwards, Virginia Tech

6. Hayes Pullard, USC

7. Shaun Lewis, Oklahoma State

8. Trevor Reilly, Utah

9. Boseko Lokombo, Oregon
10. Art Laurel, Hawaii
Other Underclassmen to Watch
Adrian Hubbard, Alabama
Bryce Hager, Baylor
Cameron Nwosu, Rice
Chase Hoobler, Indiana
Doug Rigg, West Virginia
Jordan Zumwalt, UCLA
Rickey Dowdy, N.C. State
Steele Divitto, Boston College
Trent Murphy, Stanford
Will Lucas, Purdue
Middle Linebacker Rankings: Seniors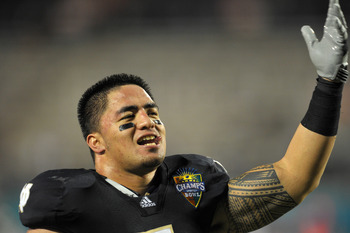 Manti Te'o
Matt Cashore-US PRESSWIRE
The Top 15 Seniors
1. Manti Te'o, Notre Dame

2. Kevin Reddick, North Carolina

3. Nico Johnson, Alabama

4. Shayne Skov, Stanford

5. A.J. Klein, Iowa State

6. Jonathan Bostic, Florida

7. Demetrius Hartsfield, Maryland

8. Cameron Lawrence, Mississippi State

9. Bruce Taylor, Virginia Tech

10. Kenny Demens, Michigan
11. Patrick Larimore, UCLA

12. Michael Mauti, Penn State
13. Steve Greer, Virginia

14. Will Compton, Nebraska

15. Uona Kaveinga, BYU
Other Seniors to Watch
Andrew Jackson, Western Kentucky
Dan Molls, Toledo
Doug Rippy, Colorado
Feti Unga, Oregon State
Herman Lathers, Tennessee
Mike Rallis, Minnesota
Scott Betros, Wake Forest
Middle Linebacker Rankings: Underclassmen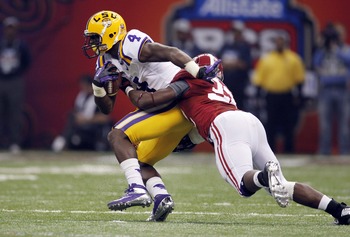 C.J. Mosley
Derick E. Hingle-US PRESSWIRE
The Top 10 Underclassmen
1. C.J. Mosley, Alabama

2. Tom Wort, Oklahoma

3. Chris Borland, Wisconsin

4. Jonathan Brown, Illinois

5. Kevin Minter, LSU

6. Alec Ogletree, Georgia

7. Caleb Lavey, Oklahoma State

8. Marquis Spruill, Syracuse

9. Max Bullough, Michigan State

10. James Morris, Iowa



Other Underclassmen to Watch
Chase Garnham, Vanderbilt
Corico Hawkins, Clemson
Dallas Bollema, New Mexico
Dan Fox, Notre Dame
Daniel Drummond, Georgia Tech
David Wilkerson, California
Glenn Carson, Penn State
Jake Holland, Auburn
Jeremy Grove, East Carolina
Mike Marry, Ole Miss
Preston Brown, Louisville
Steve Edmond, Texas
Will Smith, Texas Tech
Yawin Smallwood, Connecticut
Zach Orr, North Texas
Weakside Linebacker Rankings: Seniors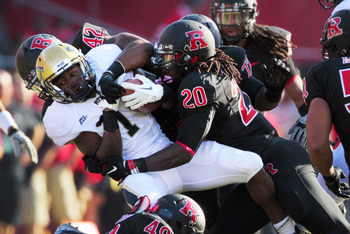 Khaseem Greene
The Star-Ledger-US PRESSWIRE
The Top 15 Seniors
1. Khaseem Greene, Rutgers

2. Jake Knott, Iowa State

3. Zaviar Gooden, Missouri

4. Sio Moore, Connecticut

5. Brandon Magee, Arizona State

6. Michael Clay, Oregon

7. Jonathan Willard, Clemson

8. Chris Norman, Michigan State
9. Daren Bates, Auburn
10. Kenny Cain, TCU
11. Alex Elkins, Oklahoma State
12. Josh Francis, West Virginia
13. Maalik Bomar, Cincinnati
14. LaRoy Reynolds, Virginia
15. Jonathan Davis, Central Florida
Other Seniors to Watch
Archibald Barnes, Vanderbilt
Daniel Brown, Louisville
J.C. Percy, Boise State
Nathan Herrold, Arkansas State
Ramon Buchanan, Miami
Shaq Wilson, South Carolina
Tunde Bakare, Kansas
Weakside Linebacker Rankings: Underclassmen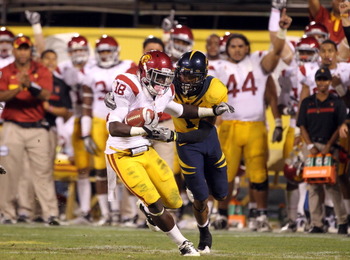 Dion Bailey
Ezra Shaw/Getty Images
The Top 10 Underclassmen
1. Dion Bailey, USC

2. Jelani Jenkins, Florida

3. Christian Jones, Florida State

4. Mike Taylor, Wisconsin

5. DeDe Lattimore, South Florida

6. Tre Walker, Kansas State

7. Keith Smith, San Jose State

8. Kevin Pierre-Louis, Boston College

9. Corey Nelson, Oklahoma

10. Christian Kirksey, Iowa
Other Underclassmen to Watch
Anthony Hitchens, Iowa
C.J. Malauulu, Kent State
Deontae Skinner, Mississippi State
Dyshawn Davis, Syracuse
Houston Bates, Illinois
Jake Fely, San Diego State
Kelby Brown, Duke
Lamin Barrow, LSU
Leighton Gasque, Middle Tennessee
Michael Doctor, Oregon State
Shawn Jackson, Tulsa
Zaire Anderson, Nebraska
Cornerback Rankings: Seniors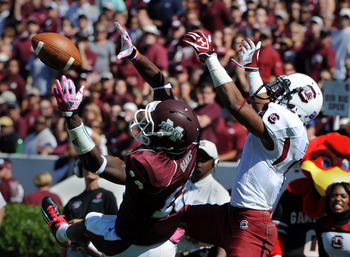 Johnthan Banks
Chuck Cook-US PRESSWIRE
The Top 15 Seniors
1. Johnthan Banks, Mississippi State

2. Rod Sweeting, Georgia Tech

3. Jordan Poyer, Oregon State

4. Johnny Adams, Michigan State

5. Blidi Wreh-Wilson, Connecticut

6. Micah Hyde, Iowa

7. Prentiss Waggner, Tennessee

8. Demontre Hurst, Oklahoma

9. Desmond Trufant, Washington

10. Nigel Malone, Kansas State

11. Brodrick Brown, Oklahoma State

12. Aaron Hester, UCLA
13. D.J. Hayden, Houston
14. Greg Reid

15. Kayvon Webster, South Florida
Other Seniors to Watch
Adrian Bushell, Louisville
A.J. Bouye, Central Florida
Akeem Auguste, South Carolina
Branden Smith, Georgia
Brandon McGee, Miami
Cameron Cheatham, Cincinnati
C.J. Wilson, N.C. State
Corey Broomfield, Mississippi State
Darius Winston, Arkansas
Devin Smith, Wisconsin
Dustin Harris, Texas A&M
Isiah Wiley, USC
J.T. Floyd, Michigan
Jamar Taylor, Boise State
Jeremy Brown, Florida
Kenny Okoro, Wake Forest
Leon McFadden, San Diego State
Marc Anthony, California
Marcus Cromartie, Wisconsin
Ryan Lacy, Utah
Pat Miller, West Virginia
Sanders Commings, Georgia
Sheldon Price, UCLA
Terry Hawthorne, Illinois
Travis Carrie, Ohio
Travis Howard, Ohio State
Trey Wilson, Vanderbilt
Troy Stoudermire, Minnesota
T'Sharvan Bell, Auburn
Cornerback Rankings: Underclassmen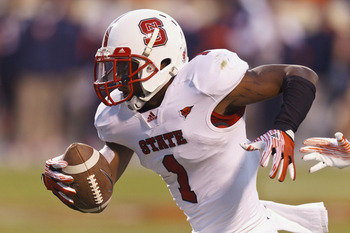 David Amerson
Jason O. Watson-US PRESSWIRE
The Top 10 Underclassmen
1. David Amerson, North Carolina State

2. DeMarcus Milliner, Alabama

3. Tyrann Mathieu, LSU

4. Justin Gilbert, Oklahoma State

5. Xavier Rhodes, Florida State

6. Merill Noel, Wake Forest
7. Carrington Byndom, Texas

8. Ricardo Allen, Purdue

9. Nickell Robey, USC

10. Antone Exum, Virginia Tech
Other Underclassmen to Watch
Aaron Colvin, Oklahoma
Bashaud Breeland, Clemson
Bennett Jackson, Notre Dame
Bradley Roby, Ohio State
Bryce Callahan, Rice
Chris Davis, Auburn
Ciante Evans, Nebraska
Darqueze Dennard, Michigan State
Deion Belue, Alabama
Deron Wilson, Southern Miss
E.J. Gaines, Missouri
Jason Verrett, TCU
Jaylen Watkins, Florida
John Fulton, Alabama
K'Waun Williams, Pittsburgh
Kyle Fuller, Virginia Tech
Logan Ryan, Rutgers
Louis Young, Tennessee
Marlon Pollard, Eastern Michigan
Osahon Irabor, Arizona State
Shaquille Richardson, Arizona
Steve Williams, California
Terrance Mitchell, Oregon
Terrence Brown, Stanford
Tharold Simon, LSU
Safety Rankings: Seniors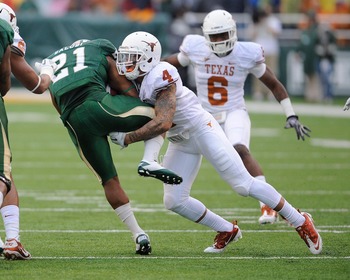 Kenny Vaccaro
Jerome Miron-US PRESSWIRE
The Top 15 Seniors
1. Kenny Vaccaro, Texas

2. T.J. McDonald, USC

3. Robert Lester, Alabama

4. Bacarri Rambo, Georgia

5. John Boyett, Oregon

6. Dexter McCoil, Tulsa
7. D.J. Swearinger, South Carolina

8. Daimion Stafford, Nebraska

9. Jahleel Addae, Central Michigan

10. Devonte Holloman, South Carolina

11. Ray-Ray Armstrong
12. Bradley McDougald, Kansas

13. Terence Garvin, West Virginia
14. Vaughn Telemaque, Miami

15. Rashard Hall, Clemson
Other Seniors to Watch
Ahmad Dixon, Baylor
Anthony Watkins, Oregon State
Brynden Trawick, Troy
Cody Davis, Texas Tech
Darwin Cook, West Virginia
Drew Frey, Cincinnati
Earl Wolff, N.C. State
Jahleel Addae, Central Michigan
Jamoris Slaughter, Notre Dame
Jarred Holley, Pittsburgh
Javon Harris, Oklahoma
Jermaine Robinson, Toledo
Jim Noel, Boston College
Jon Lejiste, South Florida
Jordan Kovacs, Michigan
Kemal Ishmael, Central Florida
Luke Anderson, Wyoming
Martavius Neloms, Kentucky
Ray Polk, Colorado
Shawn Williams, Georgia
Shelton Johnson, Wisconsin
Steven Campbell, Texas A&M
Suppo Sanni, Illinois
Safety Rankings: Underclassmen
Eric Reid
Kim Klement-US PRESSWIRE
The Top 10 Underclassmen
1. Eric Reid, LSU

2. Tony Jefferson, Oklahoma

3. Matt Elam, Florida

4. Isaiah Johnson, Georgia Tech

5. Hakeem Smith, Louisville

6. Lamarcus Joyner, Florida State

7. C.J. Barnett, Ohio State

8. Craig Loston, LSU

9. Terrance Bullitt, Texas Tech

10. Brian Blechen, Utah
Other Underclassmen to Watch
Charles Sawyer, Ole Miss
Christian Bryant, Ohio State
Daytawion Lowe, Oklahoma State
Demetruce McNeal, Auburn
Deone Bucannon, Washington State
Eric Bennett, Arkansas
Ibraheim Campbell, Northwestern
Isaiah Lewis, Michigan State
Nickoe Whitley, Mississippi State
Sam Holl, Baylor
Sean Parker, Washington
Tanner Miller, Iowa
Tevin McDonald, UCLA
Thomas Gordon, Michigan
Tre Boston, North Carolina
Ty Zimmerman, Kansas State
The Top 10 Senior Kickers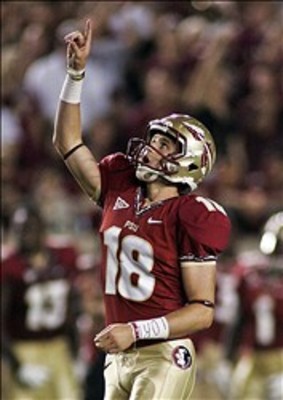 Dustin Hopkins
Phil Sears-US PRESSWIRE
1. Dustin Hopkins, Florida State

2. Caleb Sturgis, Florida

3. Dan Conroy, Michigan State

4. Matt Weller, Ohio

5. Drew Alleman, LSU

6. Jimmy Newman, Wake Forest

7. Tyler Bitancurt, West Virginia

8. Brett Baer, Louisiana-Lafayette

9. Maikon Bonani, South Florida

10. Matt Nelson, Louisiana Tech
The Top 10 Senior Punters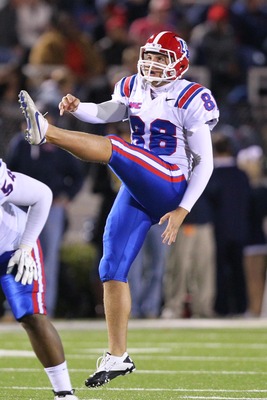 Ryan Allen
Nelson Chenault-US PRESSWIRE
1. Ryan Allen, Louisiana Tech
2. Quinn Sharp, Oklahoma State

3. Jackson Rice, Oregon

4. Jeff Locke, UCLA

5. Tress Way, Oklahoma

6. Bobby Cowan, Idaho

7. Dylan Breeding, Arkansas

8. Brett Maher, Nebraska
9. Josh Hubner, Arizona State

10. Ian Campbell, UTEP
The Top 32 Small-School Prospects
Aaron Mellette
Don McPeak-US PRESSWIRE
1. WR Aaron Mellette, Elon

2. OT Mark Jackson, Glenville State

3. DT Brent Russell, Georgia Southern

4. RB Marcus Coker, Stony Brook

5. QB Brad Sorensen, Southern Utah
6. CB Marcus Williams, North Dakota State
7. DE Ben Obaseki, Indiana State
8. CB B.W. Webb, William & Mary

9. RB Washaun Ealy, Jacksonville State

10. LB Willie Jefferson, Stephen F. Austin

11. QB Kyle Padron, Eastern Washington

12. TE Colin Anderson, Furman
13. S Malcolm Bronson, McNeese State
14. DT Brandon Williams, Missouri Southern

15. K Zach Brown, Portland State

16. CB Demetrius McCray, Appalachian State

17. WR Nicholas Edwards, Eastern Washington
18. S Kejuan Riley, Alabama State
19. OG Earl Watford, James Madison

20. OT Rogers Gaines, Tennessee State
21. DE Armonty Bryant, East Central
22. WR Rodrick Rumble, Idaho State
23. QB Kurt Hess, Youngstown State
24. S Rontez Miles, California (Pennsylvania)
25. LB Joseph Lebeau, Jacksonville State
26. WR Tyrone Goard, Eastern Kentucky
27. LB Jeremy Kimbrough, Appalachian State
28. CB Jeremy Moore, Georgetown
29. DE David Bass, Missouri Western
30. LB Keith Pough, Howard

31. WR Ryan Spadola, Lehigh

32. OG Lamar Mady, Youngstown State
Future Watch: The 32 Best Non-Eligible Prospects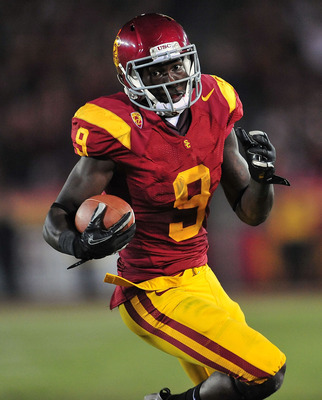 Marqise Lee
Gary A. Vasquez-US PRESSWIRE
1. WR Marqise Lee, USC

2. DE Jadeveon Clowney, South Carolina
3. DT Tim Jernigan, Florida State

4. WR Sammy Watkins, Clemson
5. DT Anthony Johnson, LSU
6. QB Teddy Bridgewater, Louisville

7. RB De'Anthony Thomas, Oregon
8. CB Quandre Diggs, Texas
9. LB A.J. Johnson, Tennessee

10. RB Malcolm Brown, Texas
11. DE Aaron Lynch, South Florida

12. LB Ryan Shazier, Ohio State
13. TE Austin Seferian-Jenkins, Washington

14. WR Odell Beckham Jr., LSU

15. CB Marcus Roberson, Florida

16. OT Aundrey Walker, USC

17. WR Malcolm Mitchell, Georgia
18. CB Tevin Mitchell, Arkansas
19. DE Anthony Chickillo, Miami

20. DE Stephon Tuitt, Notre Dame
21. OG Marcus Martin, USC
22. S Tra'Mayne Bondurant, Arizona
23. OT Cyrus Kouandjio, Alabama

24. RB Kenny Hilliard, LSU
25. WR DeVante Parker, Louisville
26. C Reese Dismukes, Auburn
27. WR Rashad Greene, Florida State
28. LB Stephone Anthony, Clemson
29. S Vinnie Sunseri, Alabama

30. DE Jermauria Rasco, LSU
31. CB Tim Scott, North Carolina

32. WR Kasen Williams, Washington
Keep Reading