8 WWE Superstars We'd Want to Have a Drink With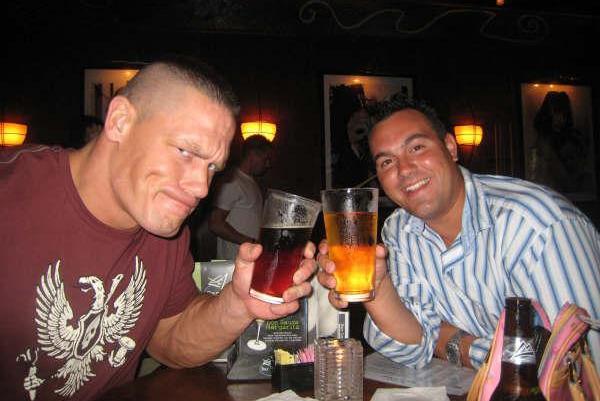 Photo Credit: JohnCena75.Blogspot.com
For WWE fans 21 and over, there wouldn't be a better fan experience than to grab a drink with a WWE superstar.
No matter who the superstar is—John Cena on down to Michael McGillicutty—it would be pretty awesome. Of course, top talent and legends would be incredible and much more brag-worthy.
Imagine this: You walk into an empty dive bar and parked on a stool is none other than a WWE superstar. He is unbothered and alone. You two are basically the only people in the place, so he motions for you to come over and take a seat.
Or maybe you entered a contest and have won a night on the town with a talent of your choosing.
So who's it going to be?
Here are 8 WWE talents that would be pretty cool to knock a few back with.
Begin Slideshow

»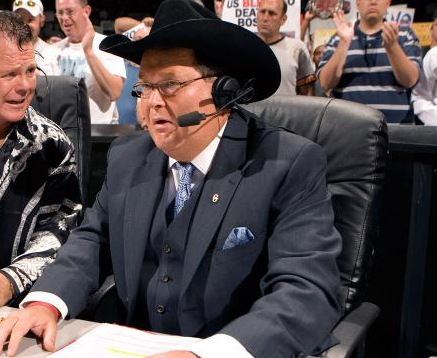 Photo Credit: WWE.com
He's not a wrestler, but imagine the stories Jim Ross has.
He has literally seen the past, the present and the future of WWE (he currently commentates for NXT).
Announcing for nearly 20 years, Ross has seen the tail end of Hulk Hogan, Scott Hall and Kevin Nash's first stint with WWE, the Monday night wars, the Attitude Era, the creation of SmackDown, the purchase of ECW and WCW, brand extensions and more.
One night with JR would be a slobberknocker for your brain.
If you're lucky enough, he might even have a bottle of J.R.'s Original Bar-B-Q Sauce on him. It should go fantastically with bar food.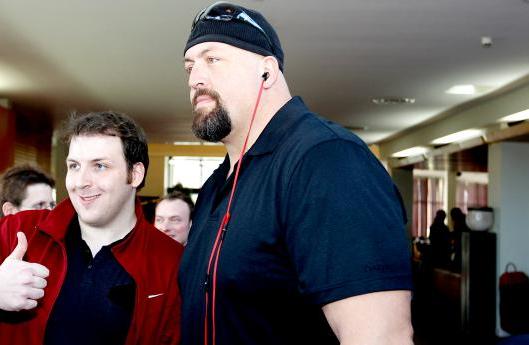 Photo Credit: WWE.com
Rumor has it that the great Andre the Giant once consumed 117 German beers in a 24-hour period.
The Big Show is just four inches and 30 pounds less than Andre was when he was at his lightest.
See where I'm going with this?
Of course, it wouldn't be wise to tempt Show with 117 beers. But 20 in one sitting would still be pretty impressive.
Judging by his willingness to participate in the wackiest angles on screen, it's easy to imagine Show being hilariously entertaining outside the ring.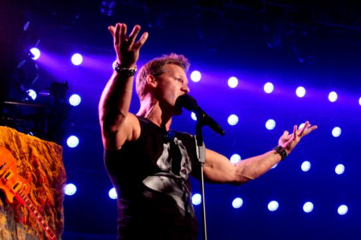 Photo Credit: WWE.com
Chris Jericho would be awesome to have a drink with.
Like Jim Ross, he must have hundreds of stories and dirt on everyone he's ever worked with.
After providing a rundown on ECW, WCW and on-air feuds with anyone who is anyone in the wrestling community, you and Jericho can have a lengthy conversation about music.
From there, the conversation can turn to his television appearances or movie roles.
Jericho might even have a tale or two to share about fellow D1 Sports Training co-owners Tim Tebow, Derrick Brooks and Chipper Jones.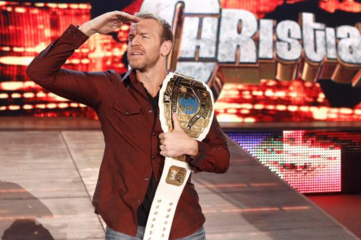 Photo Credit: WWE.com
Christian might not come to anyone's mind first, but he's the kind of guy that has quietly made a name for himself in the business and has stuck around for quite awhile.
He could tell you all about the Brood, working with Edge, feuds with the Hardy Boyz and the Dudleyz and bouncing back and forth between WWE and TNA.
Anyone with the nickname "Captain Charisma" would have to be a good time.
Photo Credit: WWE.com
The Rock has transcended beyond the mat and into the film industry.
Simply put, Dwayne Johnson is a major superstar.
Honestly, there's not really many reasons to not want to have a drink with him. His tweets in 140 characters or less are enough to inspire the masses, imagine what a couple of hours could do.
You can talk about the industry, his wrestling heritage, catchphrases, culture, tattoos, movies, politics—you name it.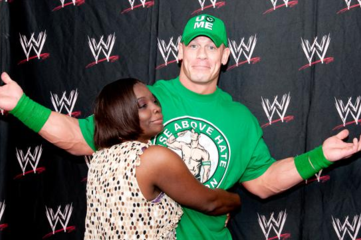 Photo Credit: WWE.com
Like the Rock, having a drink with John Cena would be cool for the simple fact that he's John Cena.
I mean, he is the current face of the WWE, a show that just surpassed 1,000 episodes.
If you're a female reader, there might not be a better looking man to kick back with. If you're a male reader, there aren't many better guys to attract female attention to your location.
You might even be lucky enough to have a freestyle dropped on you.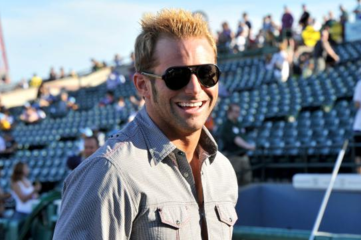 Photo Credit: WWE.com
Zack Ryder is the ultimate "broski."
But besides that, he's a YouTube sensation and has a massive following on Twitter.
In fact, Ryder is a member of Sports Illustrated's 100 most influential sports personalities on Twitter. He's the only wrestler to make the list.
There's a reason folks.
Ryder is funny, clever and puts himself out to fans better than most.
If he's awesome on the Internet, imagine him in real life.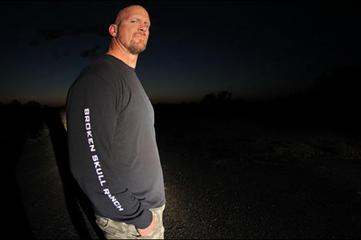 Photo Credit: WWE.com
What was Stone Cold Steve Austin known for?
"The Stunner."
Okay, besides that?
"Fighting authority."
No, no. It's something else.
"Flipping people off."
Almost there. Keep going.
"Beer?"
Bingo!
You know the "Rattlesnake" is down to drink.
Stone Cold was the man that ushered the WWE into the Attitude Era—its most successful period. He's a Hall of Famer who's had the pleasure of Stone Cold Stunning his boss. He's even a movie star.
Austin can tell you all about his time on the set of The Expendables alongside Sylvester Stallone, Jet Li, Jason Statham and more. He must have good stuff from filming Grown Ups 2 with Adam Sandler.
Would it be a good time drinking with Austin?
"Oh hell yeah!"