Olympic Wrestling 2012: Highlighting the Most Skilled American Grapplers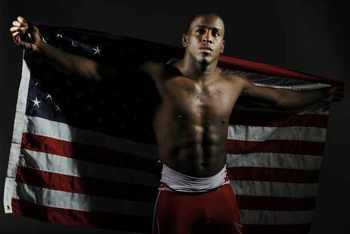 naplesnews.com
Archimedes said: "Give me a long enough lever and a fulcrum on which to place it, and I can move the world."
In Greco-Roman wrestling, the length of the lever is shortened, the size of the fulcrum diminished, and yet, with all eyes on London, the world waits to be moved nonetheless.
We can talk all we want about nobility and desire and dedication, because they are all in abundant supply in the Olympic games, because they are based on a noble idea and require incredible desire and total dedication on the part of all those who enter the games toward the end of raising their country up into the light of glory.
For as long as America has poured all her hope into her favored sons in the sport of Greco-Roman wrestling, she has in turn become a very well-educated lady; she knows the beauty of the Istiklal Marsi and the Patrioticheskaya Pesnya, note for note, as those are among some of the national anthems she has heard the most.
Still, the dream still matters, and those who pursue it are due her favor and blessings and ours.
And in that spirit, we take a look at three of the most skilled members of the USA Greco-Roman wrestling team.
Justin Lester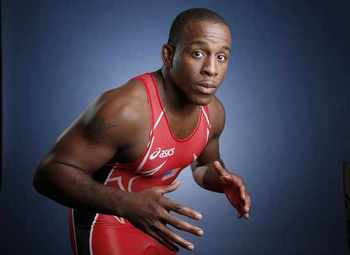 chicagotribune.com
As the first Ohioan to ever secure a spot on the Olympic team, Justin Lester is going to have the hopes and prayers of many who are near and dear to him to give him comfort and motivation as he takes to the mats in London.
After a heart-breaking loss at the 2008 trials, Lester is back on track after a stint in corporate America. Then, he joined the Army and found himself wrestling again in the World Class Athlete Program.
"I'm like a rolling stone, man," said Lester, as reported by Tim Warsinskey of The Plain Dealer. "I've had a lot of challenges in my life, not necessarily bad ones."
Still, Lester knows that his sole aim of winning the gold medal won't be easy. He'll be squaring off against the world's best, and the pressure will be on like never before.
Dreaming about the Olympics is one thing; competing in them against the very best in the world is quite something else. But Lester knows this; he's no stranger to pressure, and like many an Olympian, most of the pressure he feels comes not from friends, family and country, but from himself.
"I really have to perform in London," he said. "I have to show I was the best guy to come from the U.S. to go to London."
Dremiel Byers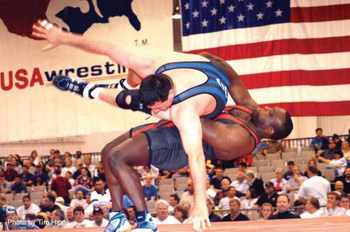 army.mil
Taking criticism is a hard thing for anyone to do. It requires humility on our part, not to mention a thick skin and the understanding that with criticism comes the opportunity for improvement.
And like everything else in life, it's so much easier said than done.
But for Dremiel Byers, this is one of the cornerstones for his success. Olympians are not normal people; each and every one is different from themselves and the rest of us, and for Byers, much of his success comes from being brutally honest with himself about his shortcomings.
"I think fixing me is always a priority," said Byers in an interview with Flo Wrestling. "You can't lie to yourself. You know where you (are horrible) and that's the truth. If you're aware of it, what's to say that (your opponent) is not studying you just as well as you're studying him? Fix yourself first."
And to that end, Byers invites pain and exhaustion, in the form of consistent training and enduring relentless attacks from fresh wrestlers who rotate in and out on Byers, time and again.
"I need to get broken down and have guys rotate in on me—fresh guys to destroy me and break me down, because somebody may have made a promise to get an Olympic gold medal to someone that they love just like I did," Byers said.
The promise Byers speaks of is one he made to his grandfather: win Olympic gold. Though his grandfather has passed on, the promise remains.
Ellis Coleman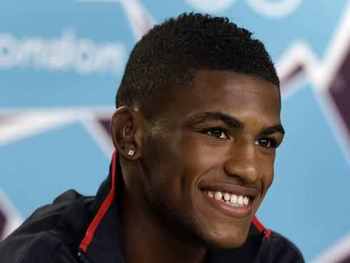 content.usatoday.com
At just 20 years old, Ellis "Flying Squirrel" Coleman has some very big shoes to fill: his own.
That's what happens when you execute a move so captivating and unexpected that it goes viral, and by proxy, so do you.
''People are like, 'Oh, you're the Flying Squirrel. You're just a kid who just hits a flip and is a YouTube sensation,' '' Coleman said in an interview with Associated Press via Fox Sports. "Now they're like 'Oh, you're the Flying Squirrel. But there's more to it than just that move.' There's a little bit more grit, a little bit more technique, a little bit more agility and just more versatile human being back there. I like to have that back it up."
But make no mistake about it, there's more to Ellis Coleman than just a flashy move and a charming smile. Just ask his coach Momir Petkovic.
"He's got that killer instinct," said Petkovic (h/t Jordan Newmark, UFC Magazine). He's just a unique, unique, unique guy. I've been in this sport for like 50 years and not that many I see like him. I never see anyone have a major surgery, broken ankle, screws, ligaments, four hour surgery. And then the next morning he's in the gym lifting, push-ups, sit-ups, like what the [expletive] is going on with this kid? Where is he coming from? Just a very unique, unique, unique person."
With dedication like that, it's no wonder that Coleman is all smiles.
Keep Reading