USA Basketball 2012: 5 Foreign Players Who Will Give the Americans Trouble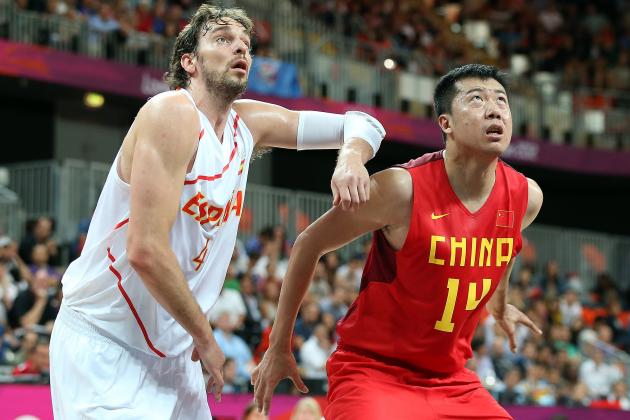 Christian Petersen/Getty Images

Team USA opened Olympic play today by stifling Tony Parker and Team France, but that doesn't mean they're going to easily walk over the competition for a gold medal. Plenty of foreign players are going to give them trouble.
Spain's size, Brazil's depth and Argentina's experience make all three dangerous opponents. Several teams have players who are going to give Coach K headaches.
Here are the five players best positioned to give Team USA trouble.
Begin Slideshow

»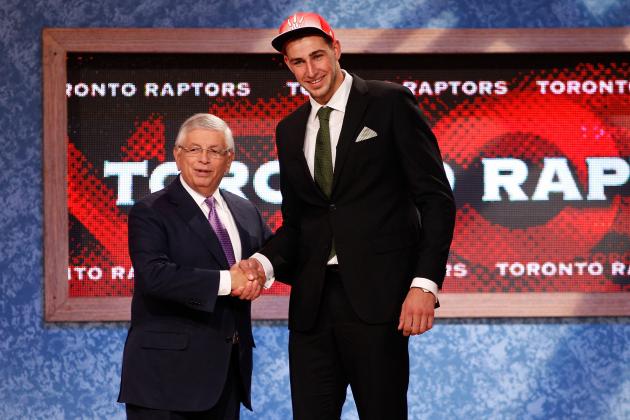 Mike Stobe/Getty Images

As a team, Lithuania doesn't present a major threat to Team USA. They are seriously lacking in NBA talent and don't have a gimmick to confuse Coach K.
However, star big man Jonas Valanciunas does present some big challenges for the size-lacking Americans.
The reviews from his foreign team have been fantastic. Many NBA talent evaluators have gone so far as to say he should have been the No. 2 pick in the 2011 NBA draft.
Valanciunas is the rare European big man who plays like a traditional center. He's strong and physical, and he should give Tyson Chandler, Kevin Love and Anthony Davis all they can handle.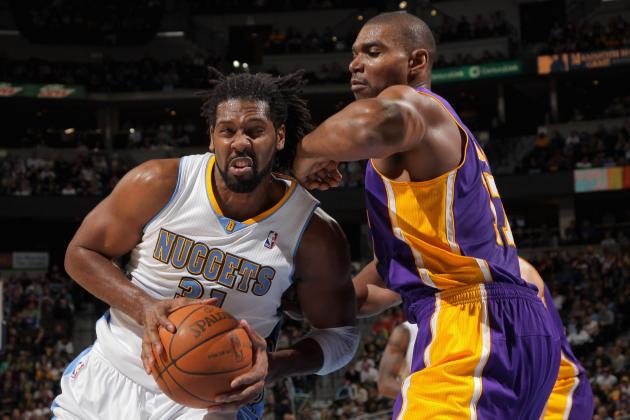 Doug Pensinger/Getty Images

While Brazil doesn't have the star power Team USA has, their depth up front should allow them to physically challenge the Americans.
Nenê is their biggest star. Denver's top big man is the focal point of a Brazilian team that not only kept it close against Team USA in an 11-point loss, but they actually managed to take a brief first-quarter lead against the heavy favorites in their exhibition match.
Nenê didn't have a huge game in their first matchup, scoring only eight points, but that is likely due to his relatively low amount of shots. In a close game, expect Brazil to look to their best player far more often.
Nenê will also have help defensively from Anderson Varejao and Tiago Splitter, two other valuable NBA players. Together, they make up a front line that should give Team USA fits.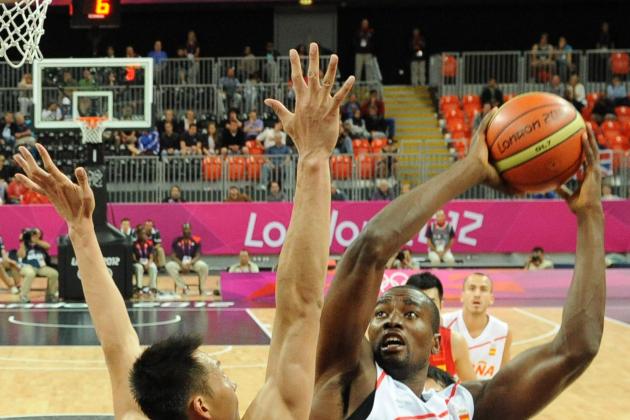 Pool/Getty Images

We'll get to the Gasols later. Right now, let's talk about Spain's defensive ace: Oklahoma City forward Serge Ibaka.
Tyson Chandler doesn't play offense. Anthony Davis is pretty deficient in that area as well. Kevin Love is a scorer, but he'll likely spend a decent amount of time on the perimeter stretching the floor.
In other words, Team USA's big men aren't going to do much scoring. Serge Ibaka should be able to severely limit whatever scoring they were planning on doing.
That also means that nobody is going to get Ibaka into foul trouble. He'll be able to defend the rim on drives by LeBron James and Kevin Durant without worrying. This will make a huge difference in keeping the Americans away from the hoop.
Spain simply can't keep up with Team USA in a track meet. They're too fast, too small and, overall, too good. Ibaka's defense is going to have to keep Spain in the game.
By the way, Ibaka was excellent on offense early in their exhibition matchup last week. If he can score, Team USA will be in serious trouble.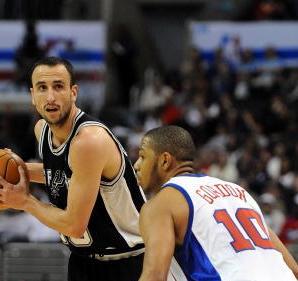 Harry How/Getty Images

Manu Ginobli is the one player in these Games who has actually done the impossible. He took down Team USA en route to a gold medal in 2004.
Argentina's age will probably prevent them from doing it again, as Ginobli is 35 and Luis Scola is 32, but that doesn't mean Manu can't give Team USA problems.
Kobe Bryant will play the majority of minutes at shooting guard for Team USA, and while he's a solid defender, his athleticism is slipping. He might hold back a little on that end to focus on offense.
If so, Ginobli should go on a tear. Even at his best, Bryant and Manu have played each other so many times that they both know all of each other's tricks. Manu knows how to score on Kobe.
Argentina kept up with Team USA in a six-point exhibition loss last week and should give them some trouble when they play for real. Manu Ginobli will be the biggest reason why.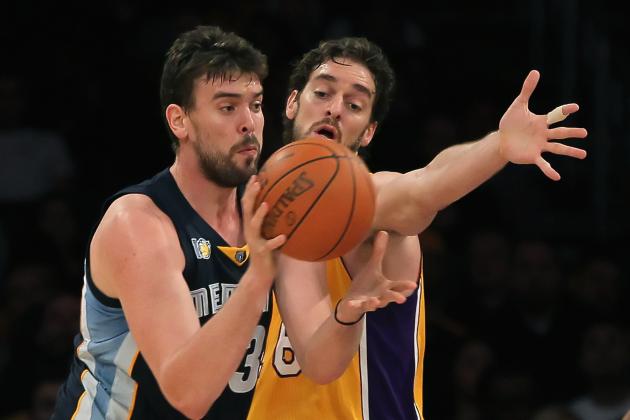 Jeff Gross/Getty Images

It almost seems unfair not to count these guys together. They're brothers, they're NBA stars and they're Spain's best chance at upsetting a loaded American team.
Spain came close to stealing the gold medal from Team USA in 2008 on the backs of the Gasols, and they seem primed to challenge them once again thanks to Coach K's lack of size.
Dwight Howard, Chris Bosh and Blake Griffin aren't playing in these Olympics. Team USA is going to have to rely on a rookie, a human turnstile (Kevin Love) and Tyson Chandler. If Chandler gets into foul trouble, the Gasols will have a field day.
Spain vs. Team USA is the matchup everyone is waiting for. The Gasols are the reason why. If they have a big game, they could very easily stun the Americans.